Liquid Soil Activators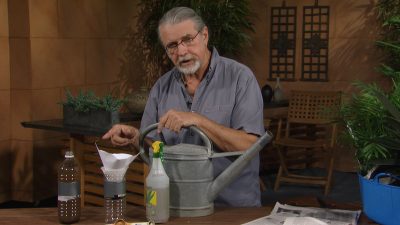 by John Dromgoole
Compost stimulates microbial soil activity as it leaches into the soil. Gardeners can assist this process with liquid products.
Medina liquid humate
John's Terra Tonic super soil activator (with compost tea, seaweed, Hasta Gro)
Median horticultural molasses
Medina Plus
Compost tea
A drench at planting time and drenching or foliar feeding throughout the seasons promote healthy growth.
Article Type: List