Brugmansia (Angel Trumpet) in Winter: Jackie Dye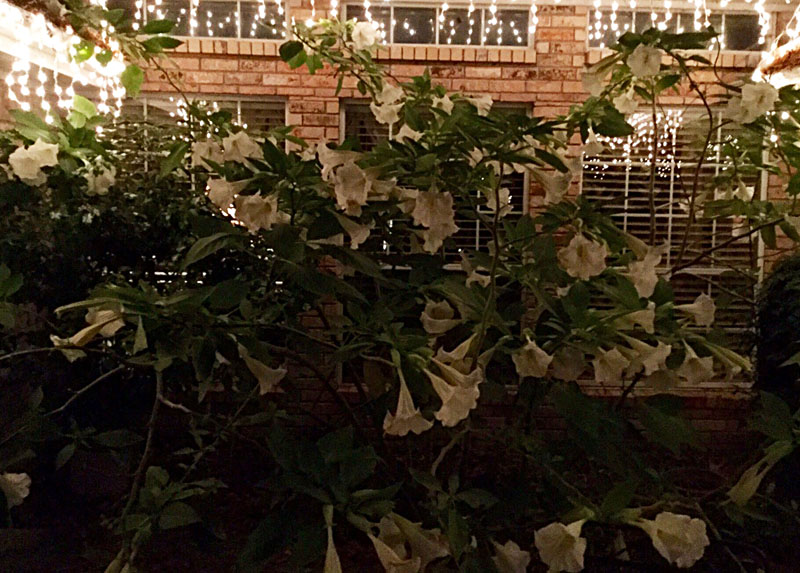 Really, nothing is better than a beloved passalong plant. Here's Jackie Dye's wonderful story!
This is my Christmas miracle. My getting-out-of-hand, pass along Angel Trumpet from my dear Aunt Jean was coming into full bud at Thanksgiving. I never thought it would bloom before freezing weather killed it back. With a little protection it came into glorious floral plumage during the last days of December 2015. A fitting show of love from my aunt who passed in April.