Cute tree frog: Allison Floyd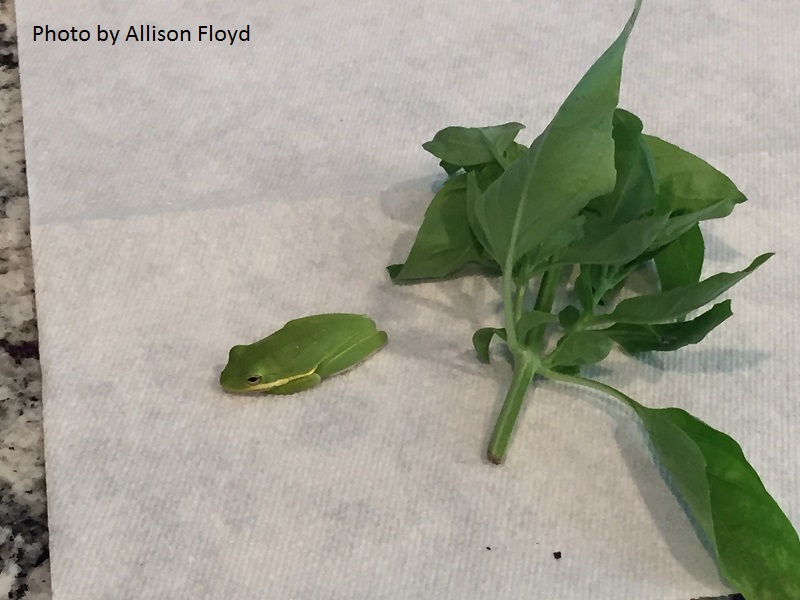 Actually, this cute little tree frog showed up to check out basil in Allison Floyd's Harker Heights garden.
Even though she doesn't live near water, frogs and toads flock to her yard.
Thanks to Marc Opperman from the Capital Area Master Naturalists for his ID!