Fried Squash Blossoms: Richard Alcorta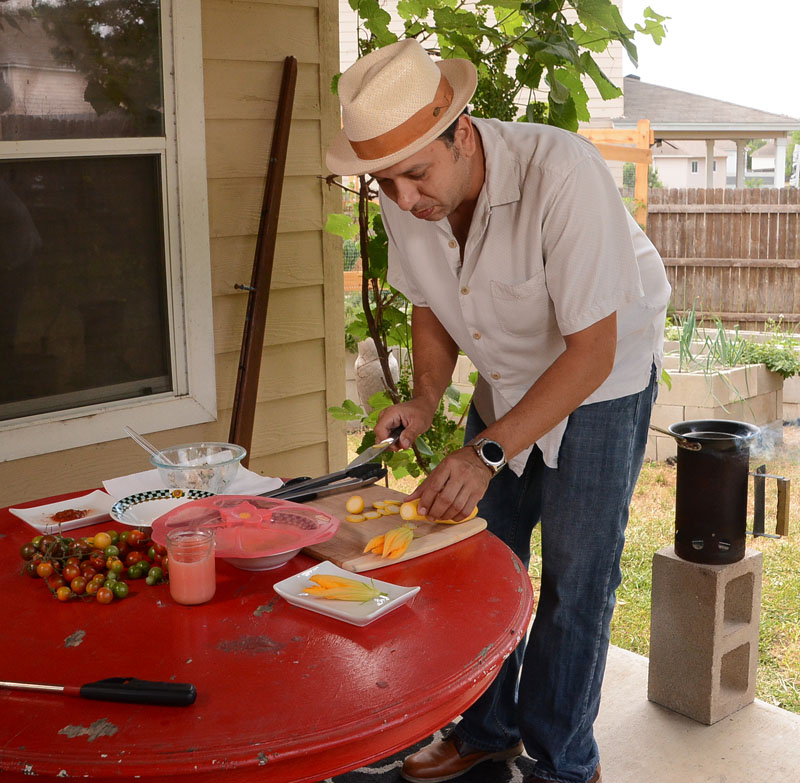 • Fresh zucchini and squash blossoms
• 1 egg or more depending on how many you're doing
• Enough flour for dusting
• ¼ cup or so of canola or other oil (not olive): increase oil for lots of blossoms
• ½ cup each Fontina & Romano cheese
• 2 T. cream cheese
• 1 T. Mascarpone cheese
• 2 T. fresh chopped oregano and basil
• 1 large mushroom
Blend your favorite cheeses.
Rinse the blossoms and remove the stamens (which can be bitter) with scissors.
Stuff the blossoms with your mixture. Twist the top of the blossom so it's nice and tight to keep all the ingredients inside.
Dip in one beaten egg. Let it drip off. Then lightly dust with flour for a little crispness.
Heat oil to sizzling.
Fry on each side for 2- 3 minutes or until getting crispy.
Serve with a bit of marinara sauce if you like.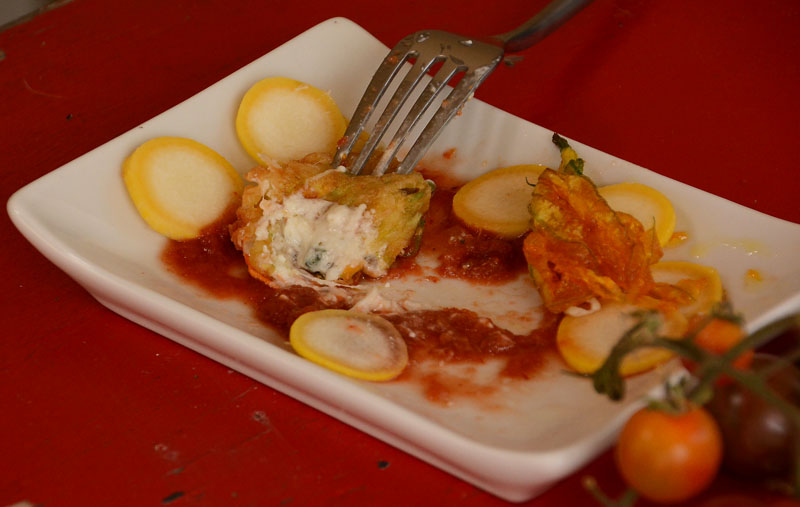 Watch now!