Front yard makeover no grass: Doris Reagan
Doris Reagan took a bold step to remove lawn and build terraces and raised beds with plants for pollinators and ongoing interest. Thanks to Chris Davis Cina for these fabulous pictures! Here's spring: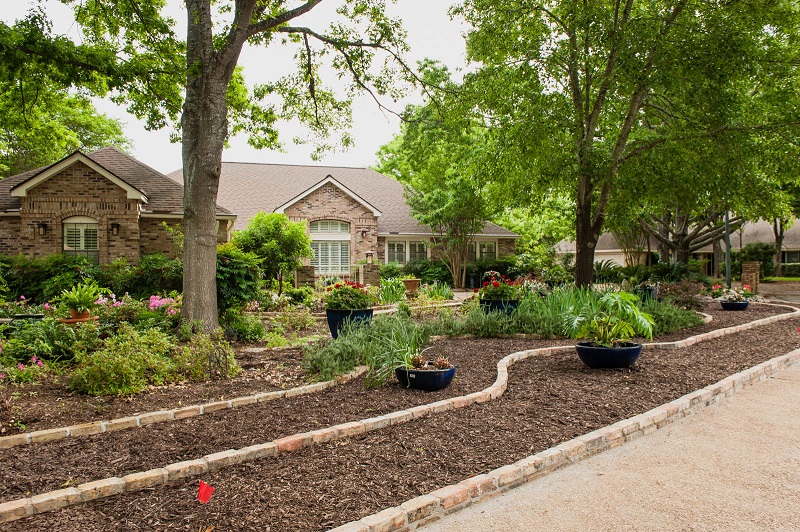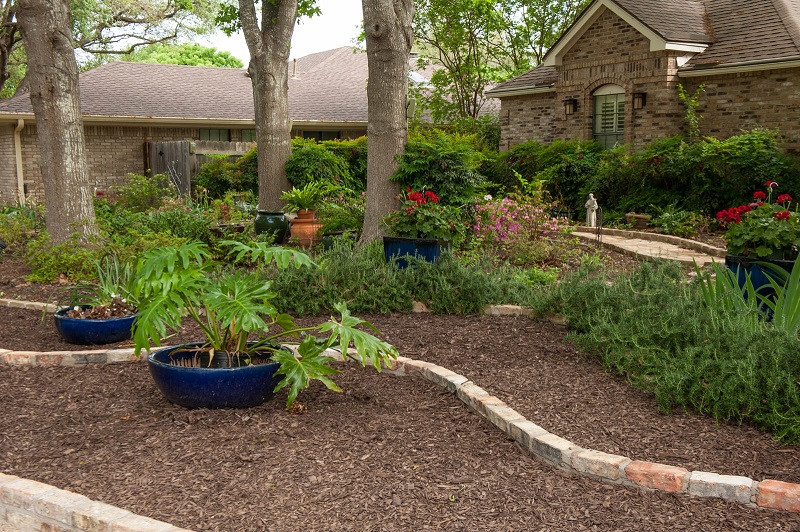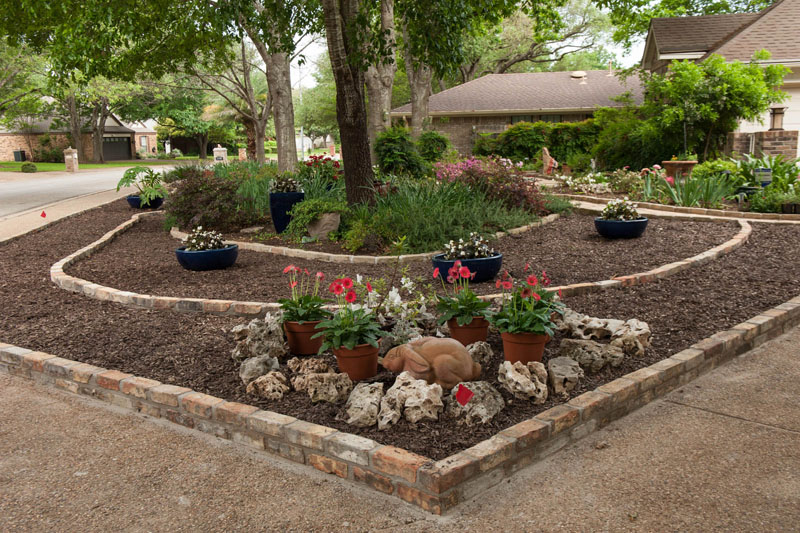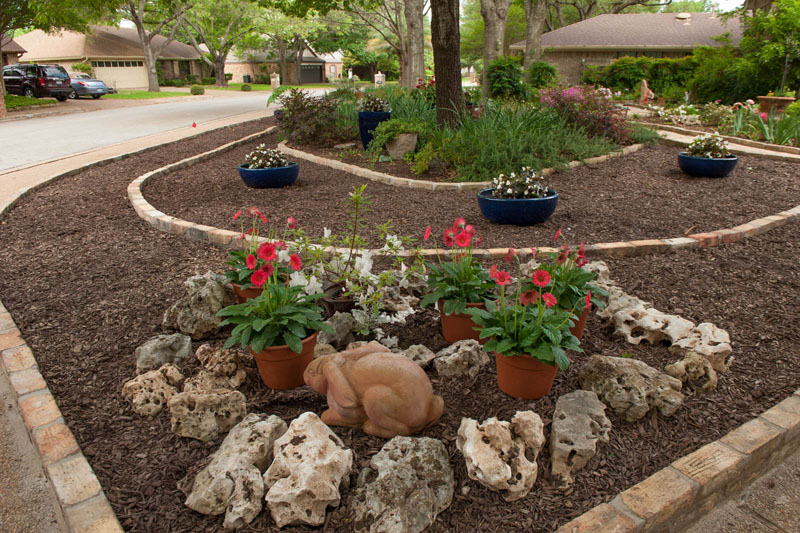 In just a few months, here's where she was in June 2015! No doubt by now, it's filled in quite beautifully!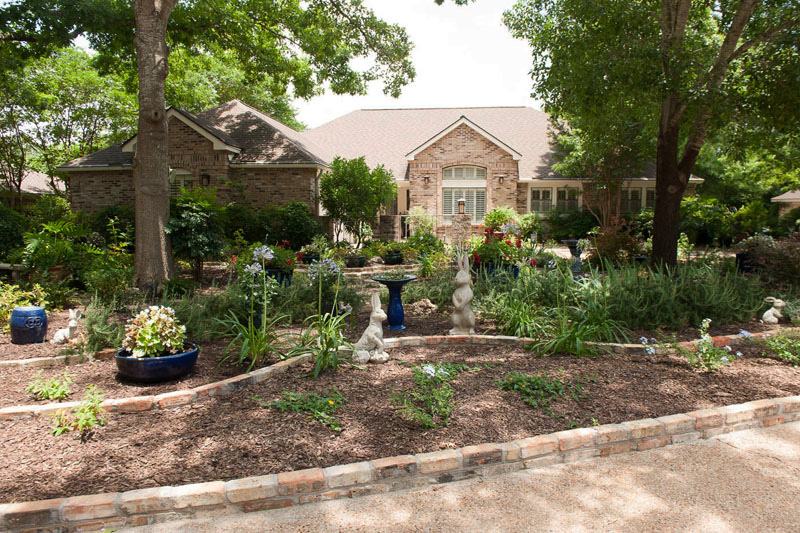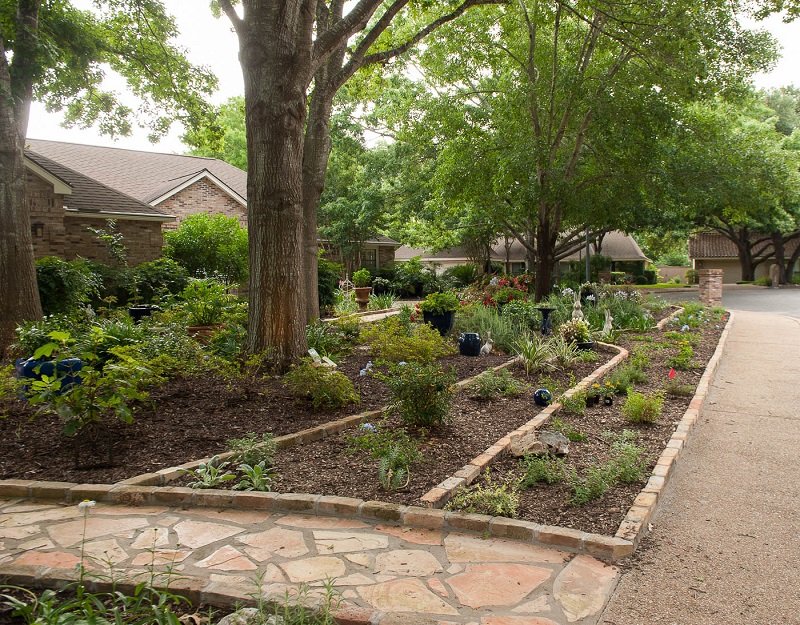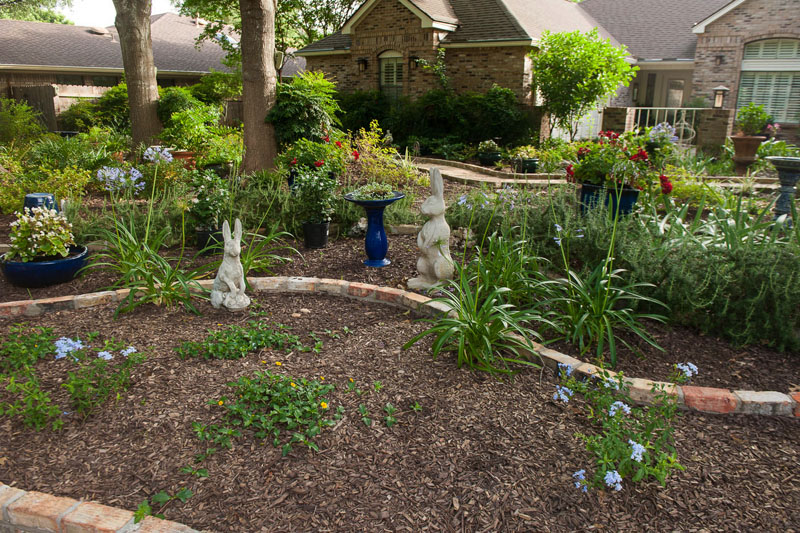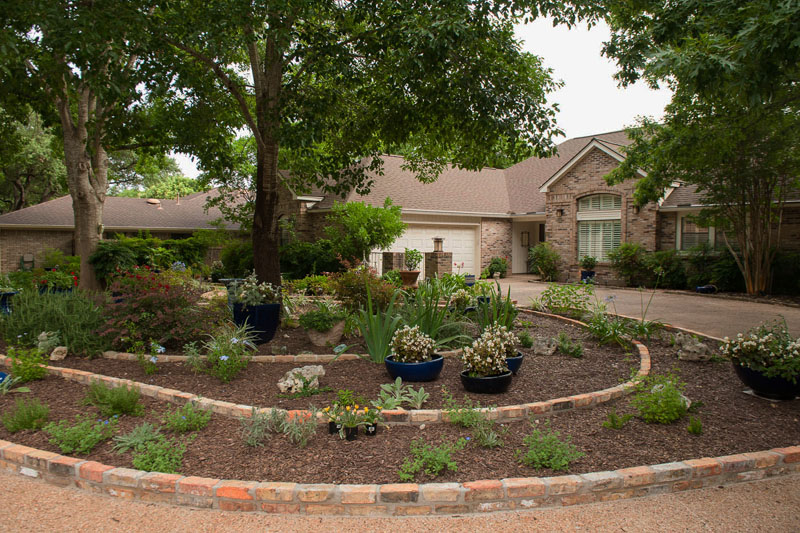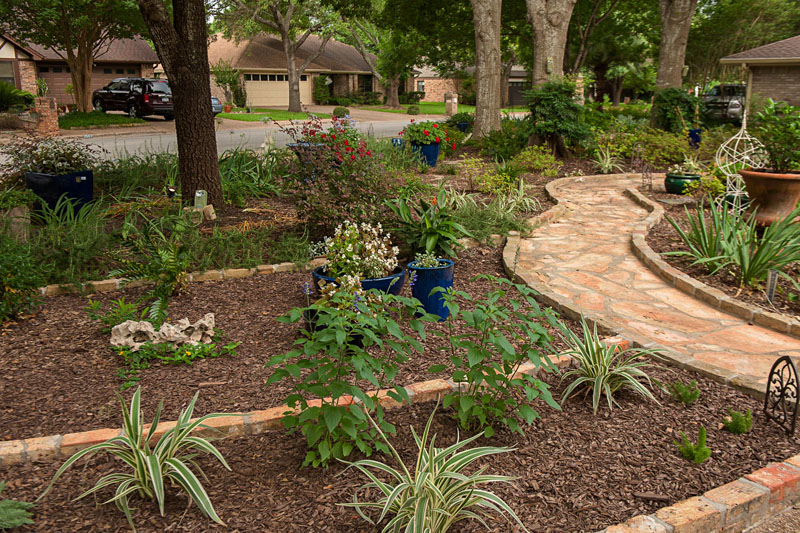 What gorgeous, water-conserving terraces and diversity that set off her home's architecture so well. Inviting, fun, charming and gracious, it's a great front yard makeover! Thank you, Doris!