Fruit Tree Tips: Pomegranates, Pears, Figs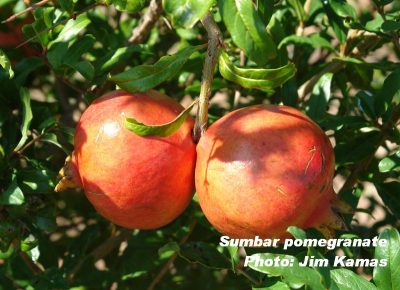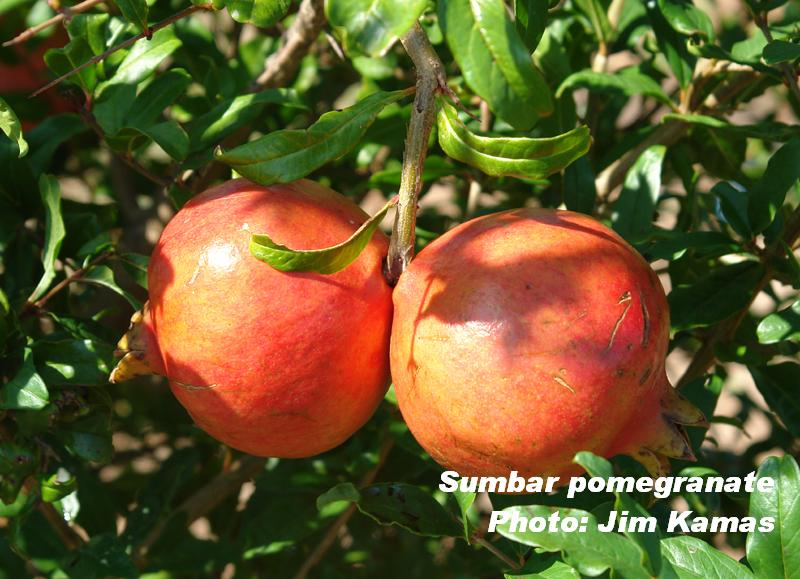 by Jim Kamas
Best time to plant
Fall is ideal to plant containerized fruit trees. But, due to shipping costs, January is when nurseries stock their best selection of bare root specimens.
Do I need a pollinator?
Peaches: Self-pollinated.
Plums: depends on variety.
Apples: need another apple tree of a different variety.
Pears: While pears can and do set some fruit as lone trees, we do consider them to be strongly cross-pollinated.  Two different varieties with similar chilling requirements mean they will bloom together and provide pollen for insect transfer.  Bees and other insects are necessary for pollination.
Pomegranates: Self-pollinated.
Figs: Figs are not fruits, but are the fleshy mesocarps-the flower of the fig-so pollination isn't needed
Fertilizer
Fruit trees require nitrogen. But Kamas' trees get all the nitrogen they need from tree litter that breaks down on top. Gardeners can turn in compost and top with mulch.
Sunlight
Full sun.
Soil
Require good drainage. Work in lots of compost. Be sure to keep grass or other plants away from the trunk, and mulch to prevent weeds.?
Water
Water deeply to the drip line; then let dry out. Remember to water in dry winters.
Pomegranates
Wonderful
Granada
Pomegrantes to watch for
Spanish Sweet
Sumbar
Surh anor
Pears
Kieffer
Ayers
Warren
Le Conte pear
Shinko
Nijisseiki
Shinseki
Figs
Brown Turkey
Alma
Celeste
Blue Giant
Lemon
Rattlesnake
Osborne
More information
Growing Fruit in the Texas Hill Country, Aggie Horticulture
Fruit Gardening in the Landscape, Aggie Horticulture
Home Fruit Growing, Travis County Texas AgriLife Extension
Home Fruit Production, Figs, Aggie Horticulture