Garden Cocktails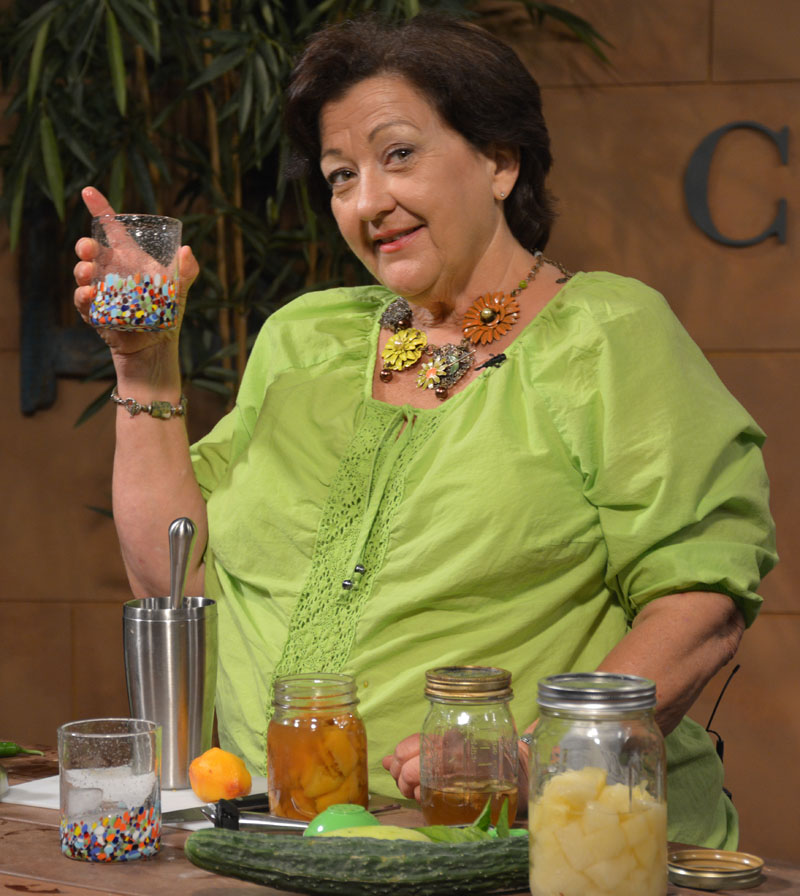 Trisha Shirey's Tasty Summer Garden Cocktails
Cucumber Cooler
1 medium cucumber, diced (no need to peel if fresh from the garden)
juice of one Key lime
2 sprigs Key Lime Basil (or use lemon thyme, sweet basil or Thai lime leaves)
1 ounce Elderflower liqueur (St. Germaine is my favorite) or use simple syrup
1.5 ounces Gin or Vodka
Muddle all in a cocktail shaker with a couple of ice cubes. Shake well and strain over ice in a large glass. Top with 4 ounces of sparkling water or tonic water.
Add a sliced jalapeno or Serrano pepper for a spicier version.
Add a few slices of fresh ginger root for a different take on this drink. Use Fever-Tree Indian Tonic with Ginger Natural flavor or Ginger Ale instead of sparkling water.
Tomato Tonic
1 medium tomato, diced, or use the equivalent amount of halved cherry tomatoes
1 small bell pepper, diced
a few slices of hot pepper of choice, if desired
1 sprig of sweet basil or bell pepper basil
1.5 ounces gin or vodka
salt and pepper to taste
Muddle all ingredients well in a cocktail shaker. Add a couple of ice cubes and shake well. Strain the contents over ice in a tall cocktail glass. Top with 4 ounces of tonic water. Fever-Tree Mediterranean Tonic is my choice for this drink.
A stainless steel muddler with a silicone base is sturdy and dishwasher safe and makes creating cocktails easy.