Giant Coneflower
Rudbeckia maxima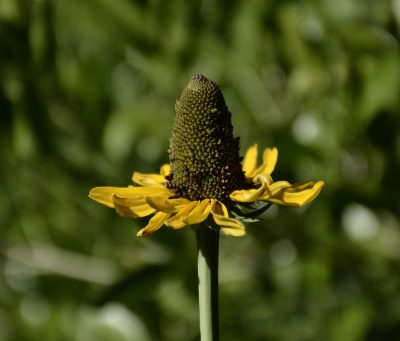 Giant coneflower is a stunning native perennial wildflower. Its huge silvery blue foliage sets it off against other natives.
It gets its name from the very tall flower stalks that emerge in late spring through summer, much like succulents that send out tall flower stalks. The flowers that resemble Black-Eyed Susans are a vital source of pollen for our native bees.
With its tall stature at bloom, it's best planted in the back of your beds as a stunning show-off against shorter plants.
Plant in full sun to part shade in well-drained soil. It will not survive extreme drought for long periods, so plant in an area where you can easily supplement irrigation with a bucket of harvested water from your kitchen faucet or shower.