Melon Mint Gazpacho
Cool down summer with your homegrown, farmers' market, or grocery store melons and cucumbers!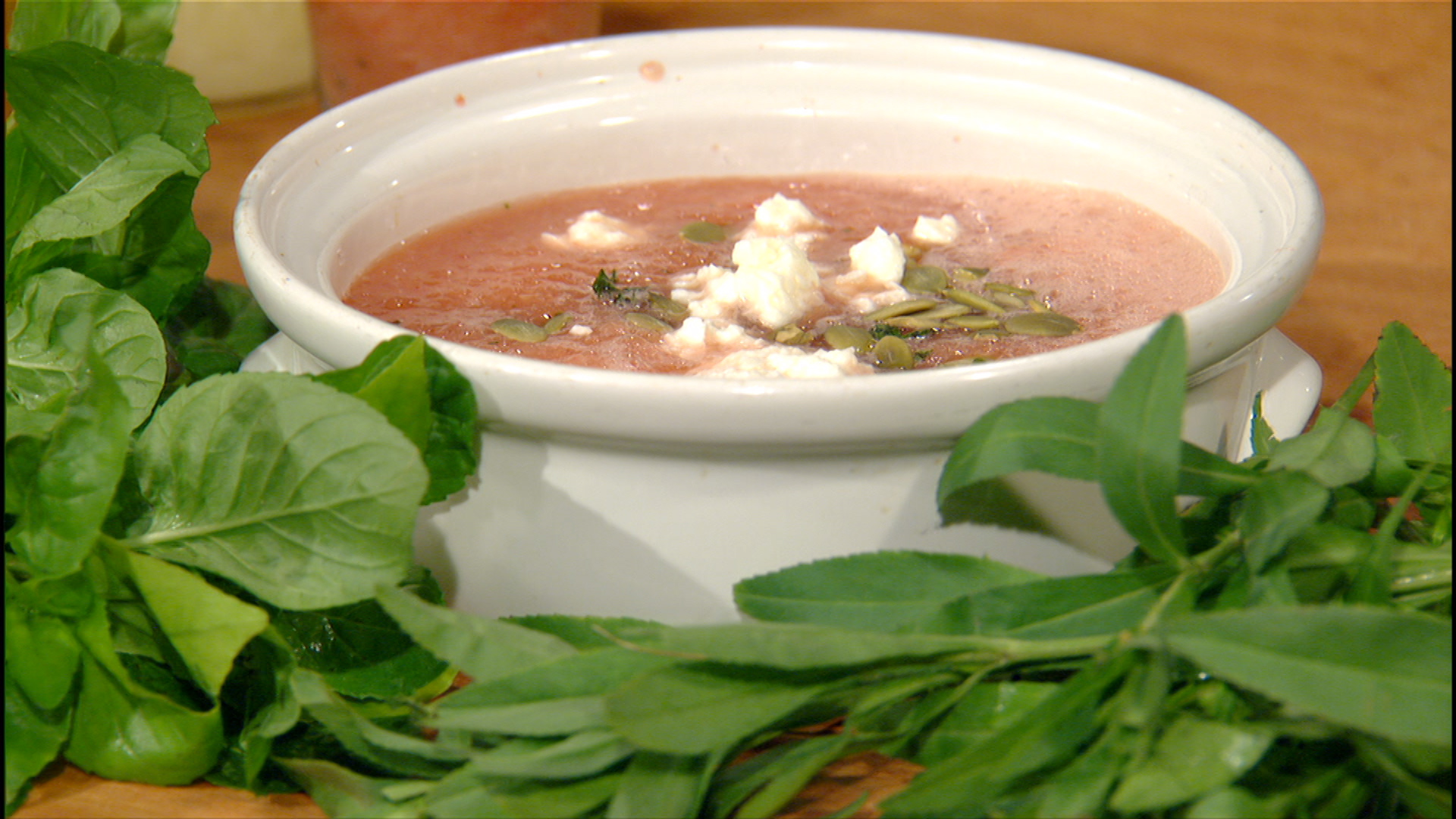 Molly Pikarsky, Flora and Fauna Manager at Lake Austin Spa Resort, blends up this easy recipe without breaking a sweat.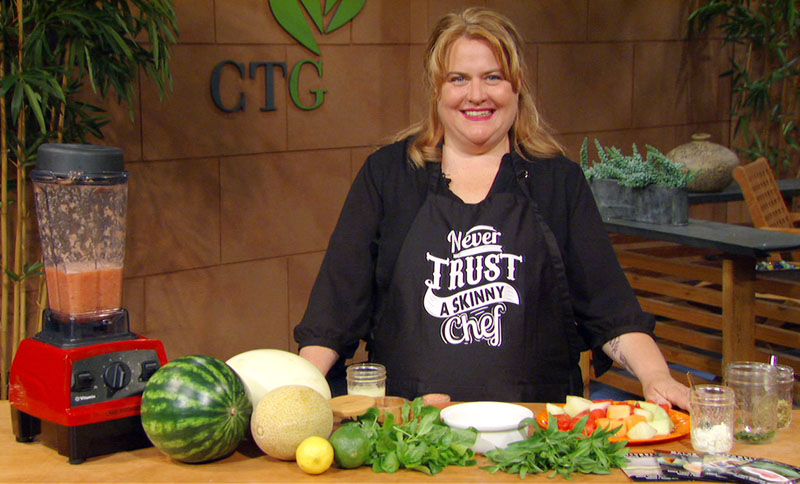 INGREDIENTS
2 or 3 fresh melons- cantaloupe, honeydew, sugar baby watermelon, French melons, Native American heirlooms, Armenian cucumber- pick two (or three) that you love or have on hand!
1 bunch fresh mint
3-4 fresh citrus- lemons, limes, oranges
Salt
GARNISHES
Savory Garnish- pumpkin seed, feta, fresh dill, Mexican mint marigold
Sweet Garnish- mint, coconut flakes, edible flowers
HOW TO DO IT
Prepare your garnish.
Chill your melons and cut into chunks.
Combine melon, a few sprigs of mint, and juice in a blender and blend until smooth.
Pour into a bowl and add a pinch of salt to taste.
Garnish if you wish to add a bit of salty texture and extra flavor.
You can also freeze into popsicles or as yummy ice cubes. For a refreshing adult beverage, mix in vodka, tequila or gin.
Watch now!