Monarch butterfly adults and eggs: Kerstin Chapman
Kerstin Chapman has been raising Monarchs at home and in her classroom. This one was #42 of the Monarchs raised in her butterfly cage at home.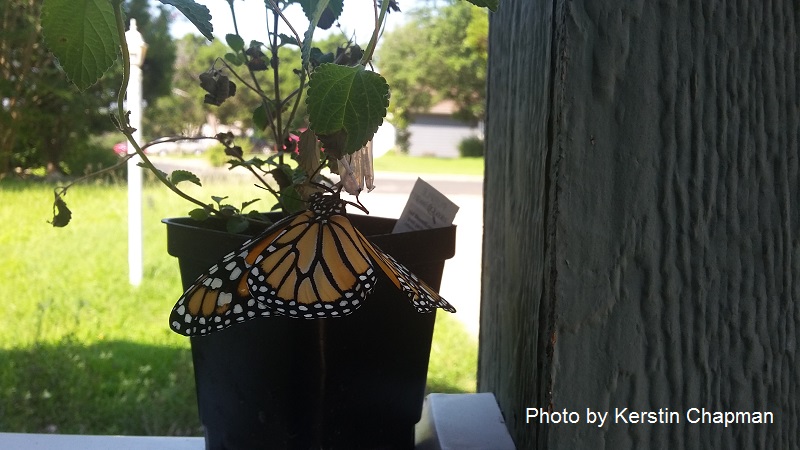 Here's another on a Gregg's mistflower.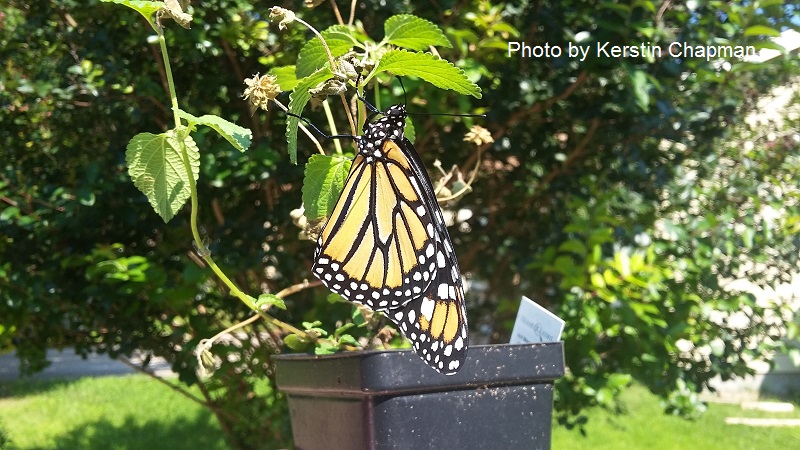 She's got lots of native wildflowers in her backyard and in May discovered many leaves with eggs and early instars of Monarch larvae.