November To Do List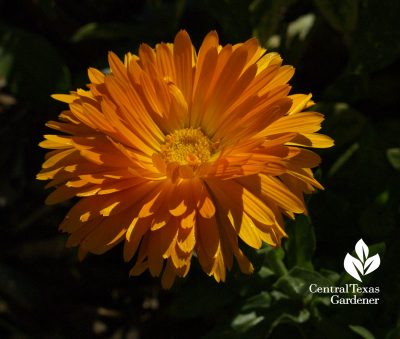 Plant: ornamental & wildlife
Perennials, shrubs, ornamental (clumping) grasses; fall is the best time to plant
Avoid planting cold tender plants like Pride of Barbardos, Esperanza, lantana, plumbago
Trees
Strawberries (best time to do it!)
Winter annuals, including calendula, snapdragon, pansy, viola, dusty miller, ornamental kale and cabbage, alyssum, stock, cyclamen, dusty miller, flowering kale and cabbage
Early to Thanksgiving:  native wildflower seeds like bluebonnets, phlox, Mexican hat, Indian paintbrush, Indian blanket (gaillardia). Also, non-native poppies, larkspurs, hollyhocks
Early to Thanksgiving:  spring bulbs
Plant: herbs
Perennials thyme, oregano, lavender
Cilantro transplants, parsley, dill, fennel , chervil, summer savory, borage, chives, rue
Be prepared to cover in case of deep freeze
Plant: food crops
Prune
Avoid pruning shrubs right now unless you see damage
Okay to prune live oak and red oaks through January
Okay to prune trees
Thyme
Divide/Move
Shrubs, roses, trees, evergreen spring-blooming perennials
Prep
Mulch cold tender plants like gingers, Esperanza and semi-tropicals
Select spots where you want fruit trees, grapes, or berries to plant in January; for now, prep with compost
Get that row cover ready! Do not protect plants with plastic!
Lawn
If must mow, keep high to shade out germinating weeds
It's really not a good idea to overseed with rye unless you have new, muddy construction and a dog!
Other tasks
Cut basil to freeze in oil in ice cube trays to use this winter in soups and stews
Collect seeds from summer annuals to dry and store indoors until next spring
Take cuttings of tender annuals to propagate in warmth to plant next spring
Rake leaves into beds to mulch over winter and return nutrients to the soil
Mow leaves on grass (if not raking to beds or compost) to break them down
Collect leaves from neighbors to add to compost pile!
Deeply water new plants; keep new seedlings moist but not drenched