Tomato Plant Trick: Michelle Mitchell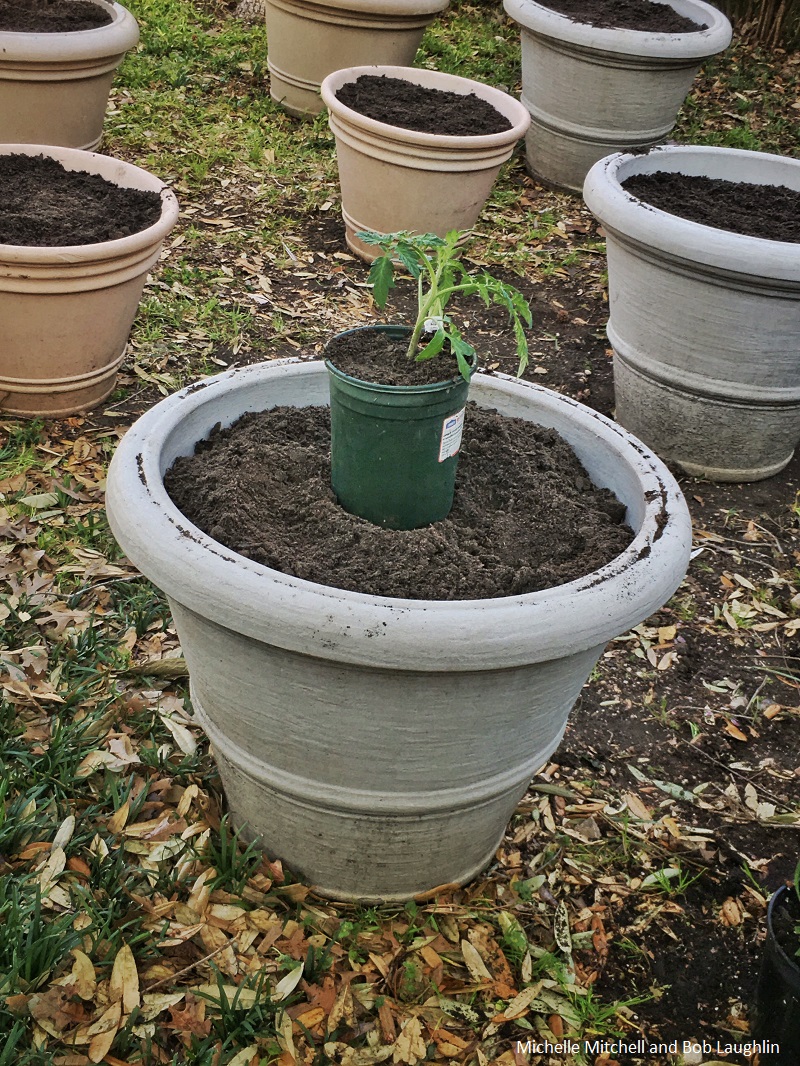 Michelle Mitchell shares a tip that she learned from her dad, Bob Laughlin, who's been growing tomatoes for as long as she can remember.
In order to get a head start, Bob plants his tomato seedlings in one gallon nursery pots that he then sinks into large containers outdoors.
If a major freeze comes his way, he can literally pull the pots and store them in his shed until the freezing weather passes. What a great idea! I'm definitely going to steal that one. Thanks Michelle, and Bob!