Vegetable and berry garden Universal City: Lisa Caldera
Universal City gardener Lisa Caldera is growing lots of delicious tomatoes that she got at the Sunshine Community Garden sale.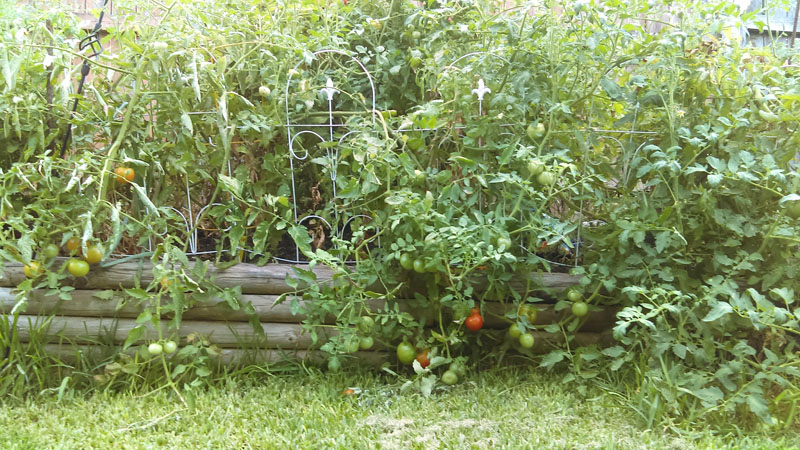 She's growing Cascade Lava, Cream Sausage, Buckbee's New Fifty, and Jaune Flammee. She also had some Cherokee Purples, but the birds wiped those out.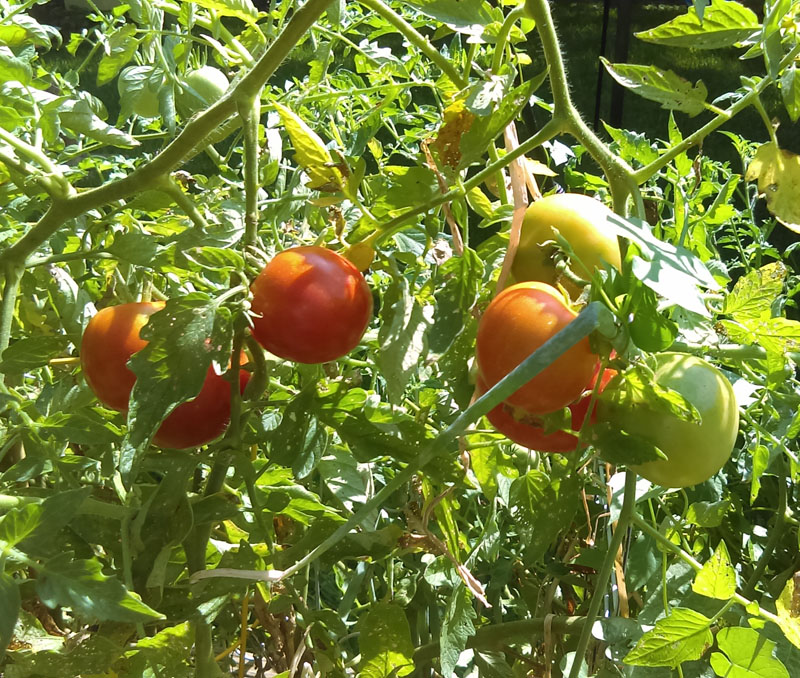 In her not-quite 200 square foot garden, she also grows onions, squash, peppers, beans and eggplant.
And a few years ago she picked up two rather ragged blackberry plants and two raspberry plants from the clearance shelf for a song…only five dollars each! She planted them in a little patch and forgot about them. But she still got enough blackberries to make six jars of blackberry basil jam. This year the blackberries and raspberries are so abundant that she'll fill up the kitchen!