Weed Control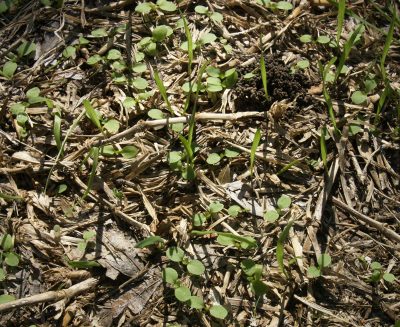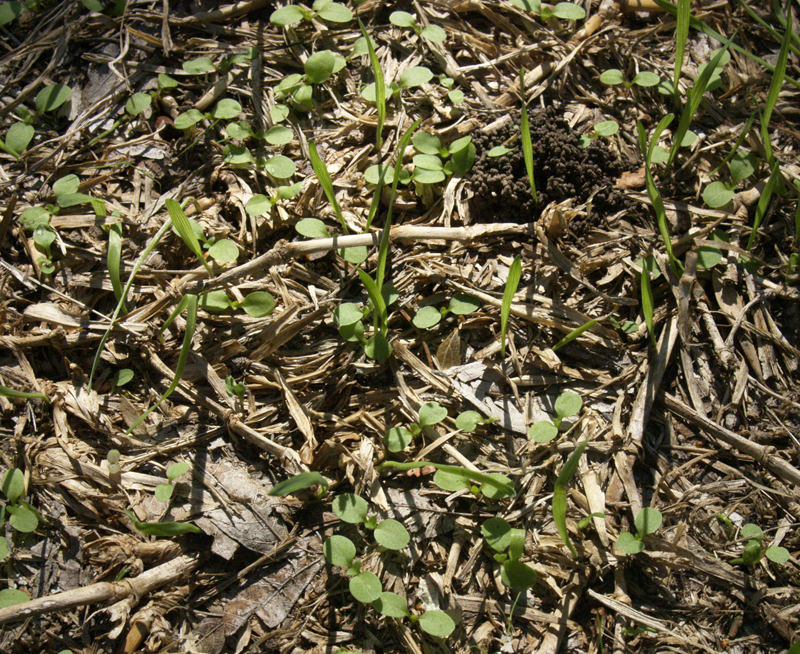 by Sweetpea Hoover
Pre-emergent: corn gluten
A pre-emergent controls weed seeds that have to yet to sprout. For warm weather weeds, apply in mid to early February. To control winter weeds, apply in mid-September. Since weather is such a factor in seed germination, and it's hard to know exactly when to do it, you may want to make a couple of applications over a 4-6 week period. Corn gluten is also a natural nitrogen supplement (10% nitrogen). It works for about 5-6 weeks.
Post-emergent
Once weeds are already up and growing, pre-emergents will not affect them. Products include: Green Go, which contains food-grade vinegar and orange oil. You want to apply liquid products early in the morning so that the heat of the sun can work with the products to kill the weed. Multiple applications may be required.
For crabgrass and other weeds: Garden Weasel Crabgrass Killer. Wet down your weeds, dust them with this product, and let the sun help out by breaking down the polymer that coats the weed.
Seed control
If you can't get out to dig them up or apply products, be sure to mow them down or cut them off before they go to seed. Breaking the seed cycle is essential. Do not put weeds with seed heads in the compost pile.
Invaluable tools
Good gloves
Kneeling pad
Cape cod pruner
Hula hoe (or oscillating or stirrup hoe): This one is also great in crushed granite beds and walkways.?
Article Type: How To