Winter Green Salad & Balsamic Reduction Dressing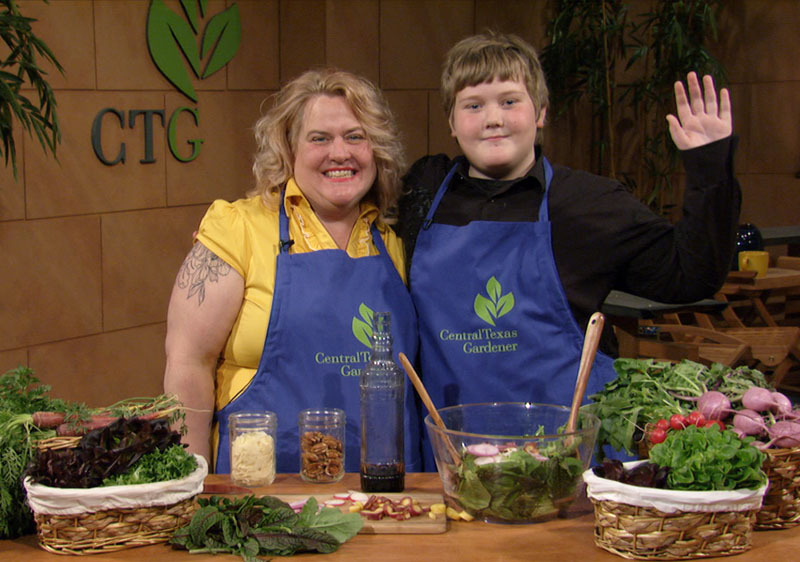 Molly Pikarsky, Manager of Flora and Fauna at Lake Austin Spa, and son Max make a quick, delicious, colorful salad with Max's balsamic reduction dressing.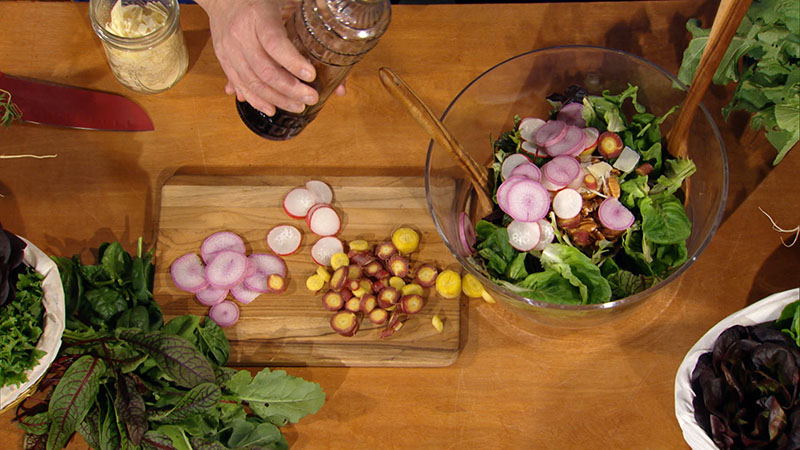 For Salad
Assorted winter greens, washed and torn
• Spinach
• Salanova lettuce, red and green
• Raspberry Dressing Rumex
• Arugula
• Purple Pusa Jumani Radishes, thinly sliced
• Red radish, thinly sliced
• Fresh carrots, Cosmic Purple and Black Spanish
• Pecan halves
• Shaved Parmesan Cheese
• Cracked pepper to taste
You can also add protein with salmon or chicken. Combine all ingredients in a salad bowl and drizzle with a simple balsamic reduction and serve!
Balsamic Vinegar Reduction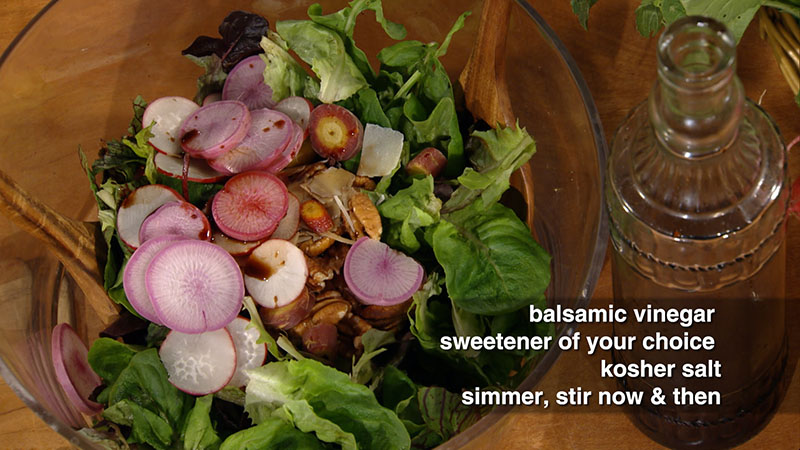 In a heavy pot over medium heat combine:
• Balsamic vinegar
• Sugar: cane sugar, raw sugar, agave syrup, honey, your choice
• Some chefs use as much as a 2:1 ratio- vinegar to sugar.
• Start off with a little at a time and add the sweet element until it tastes good to you.
• Add a little kosher salt to taste.
• Simmer, stirring occasionally, until it cools down to a consistency that you like. The longer you cook, the thicker.
• Let cool and funnel into a bottle. Store at room temperature.