July 9, 2009
From Linda: July 9, 2009
Get ready for the best garden event of the summer: the Austin Pond Society tour on July 18 & 19!  To preview just a few of the gardens, this week Tom meets with Marc Brewster and Michael Ziegler from APS.
Along with water features of all kinds (and in all sizes), pick up garden design ideas, too.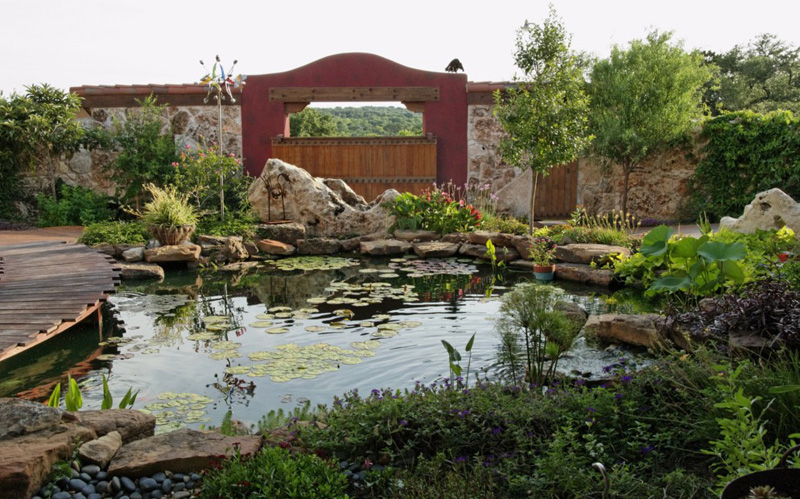 If you're thinking about adding a fountain, pond, or stream, the very helpful gardeners will be on hand to answer all your questions.  AND, If you already have a water feature, but have questions about it, bring them along!  It's like a workshop and tour all in one.
Our video feature visits one of the largest gardens: home to Mark and Debi Akin. Ed Fuentes and I taped it in May to get ready in time, but went back later for Ed to nab a few shots. By now, the pond lilies and summer plants will be in full swing.  If you visit it in person, too, you can see its transformation over the past few months.
I also recommend watching this video in times of stress.  When I finished the edit and watched it back one last time, instead of hawking any mistakes I'd made, I found myself slowly, gently, comfortably relaxing. That's really hard for me, especially with a new edit!
The only tour my garden could be on right now is the "Neglected, Needs Help" one. The plants put up a sign, "Will work for rain."  Mainly, I just need to apply some elbow grease.
I've gotten used to wearing my garden "blinders" so that I only focus on something wonderful, rather than all things not.  One is Crinum 'Ellen Bosanquet'. However, by 7:30 a.m. or so, the flowers are already wilting and fading before they fully open. They keep coming, though, and the fragrance is heady!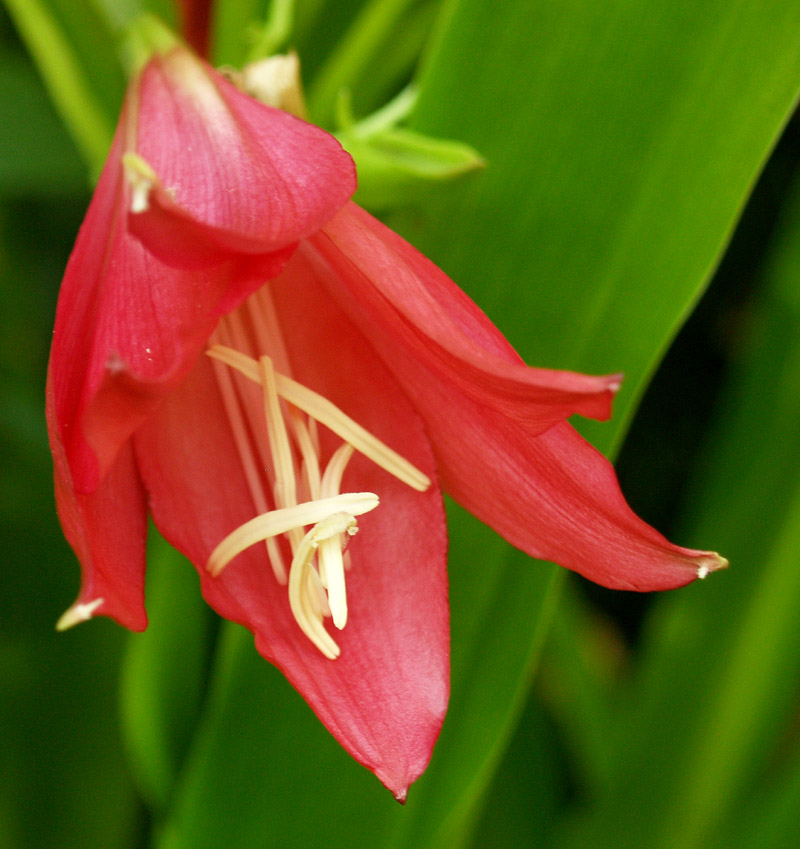 I walked out for work one morning and quickly stepped back in again for my camera.   The Butterfly iris (Dietes grandiflora) was back in business, but I knew by evening, it would have puckered up for good.
In the crape bed, the Brazilian rock rose (Pavonia braziliensis) is still flowering a bit.  It would be more productive if I got out there and pruned off the seed heads.  This one doesn't get the powdery mildew that plagues Pavonia lasiopetala.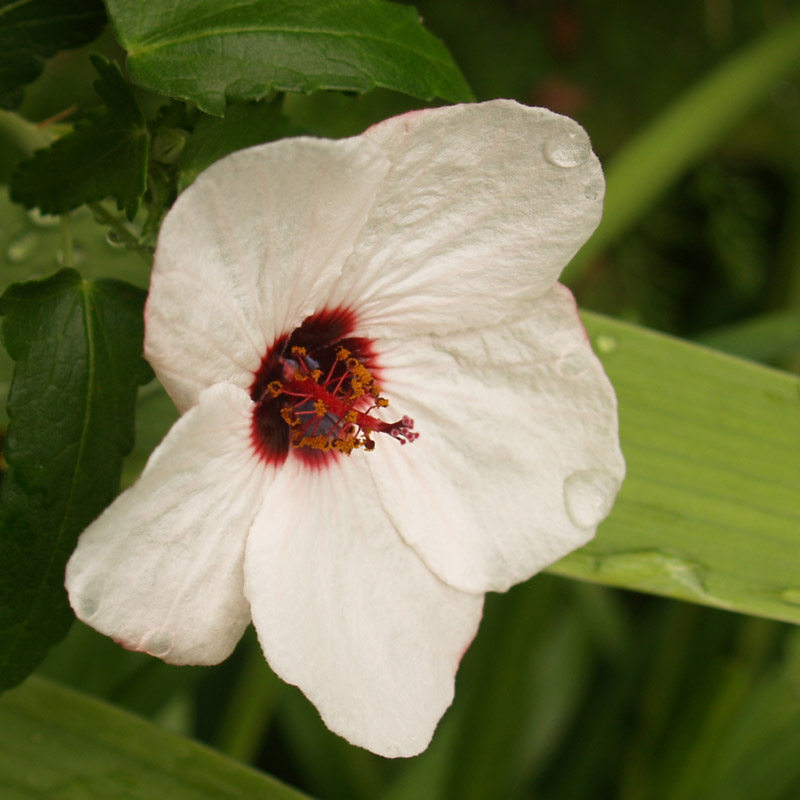 This althea picture is a few weeks old, but had to share it.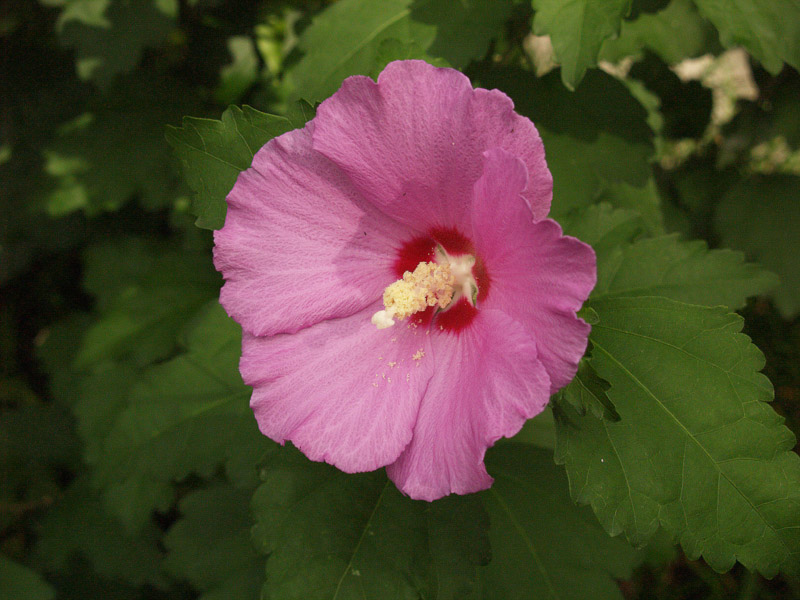 In the front bed, I like my combination of Setcreasea pallida 'Purple Heart' against the lime green shrimp plant.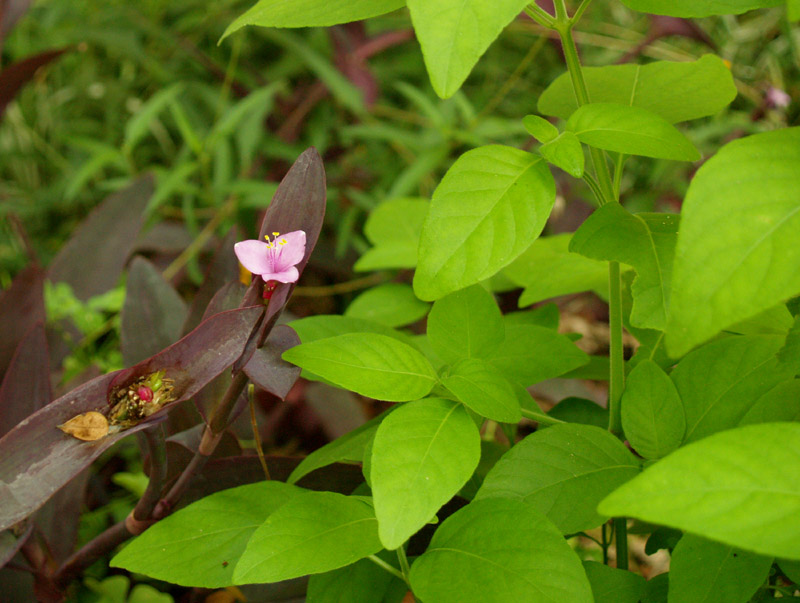 Correction from last week's post:  Scott Ogden noted that the plant I called St. Joseph's lily is actually Hippeastrum 'San Antonio Rose' instead of H. x johnsonii.
I felt like a goof, except that I'd written down the name when I bought it.  He noted that he'd seen it incorrectly labeled at nurseries. He also noted that it blooms in June/July, while H. x johnsonii blooms in March and April.  I'd wondered why it was so late!  Anyway, he referred me to his book, Garden Bulbs for the South, for pictures and more info.
Until next week, Linda
Comments