March 28, 2019
Wildflowers and Wildlife Close to Home
I wish I had a pollinator-beloved native huisache (Vachellia farnesiana), but since I don't, I had to stop for a closer look at Mueller's fiery ones that tease me to and fro to work.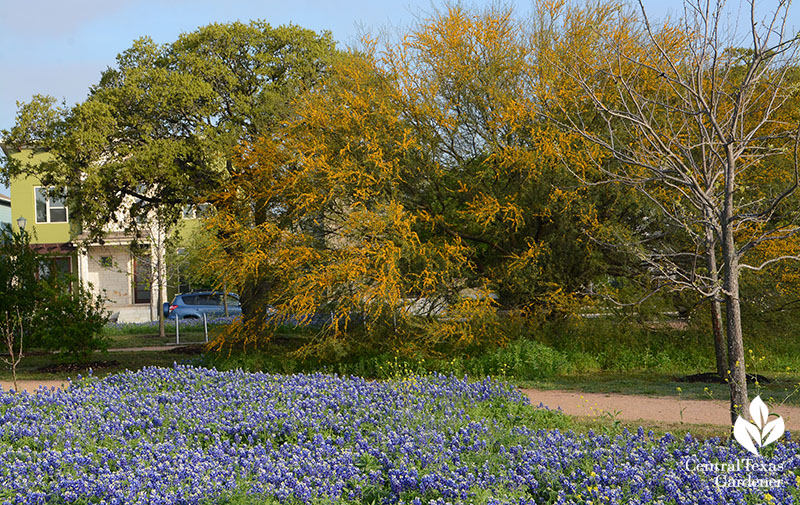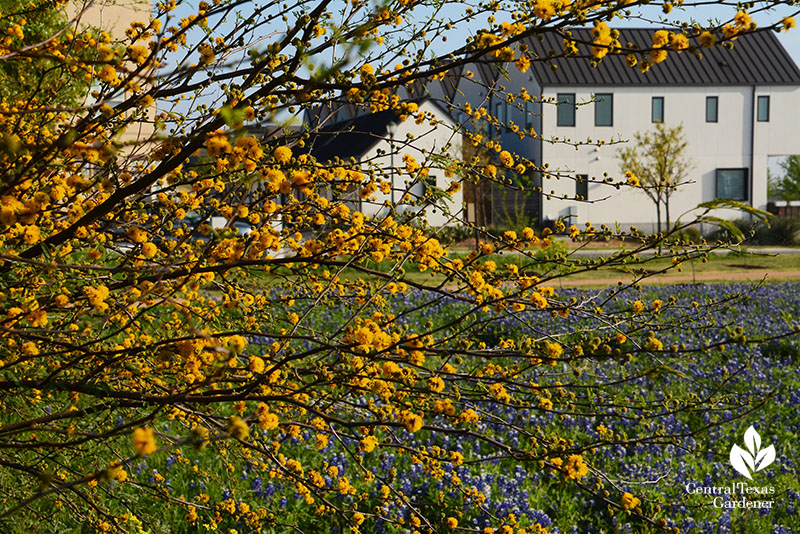 This year, bluebonnets and other native wildflowers put on their first impressive show, though bastard cabbage managed to sneak in, too.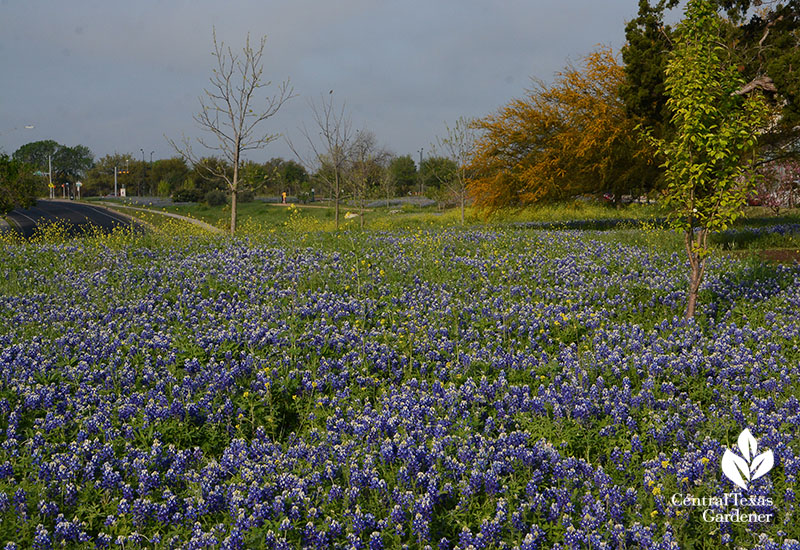 Fruit trees in this accessible food forest have really taken off! There's quite a variety, including loquats and little fuzzy peaches.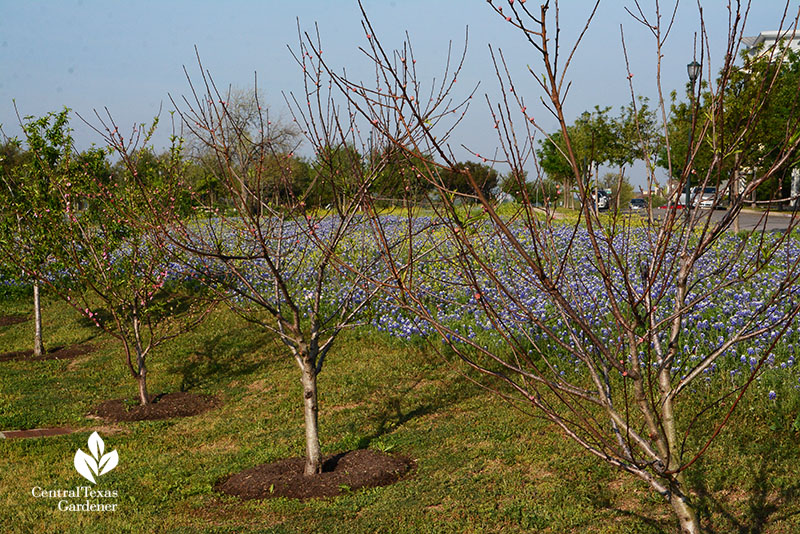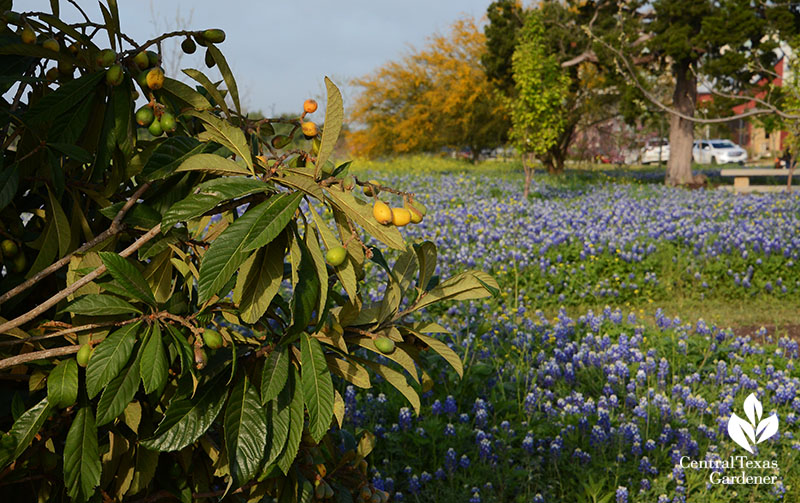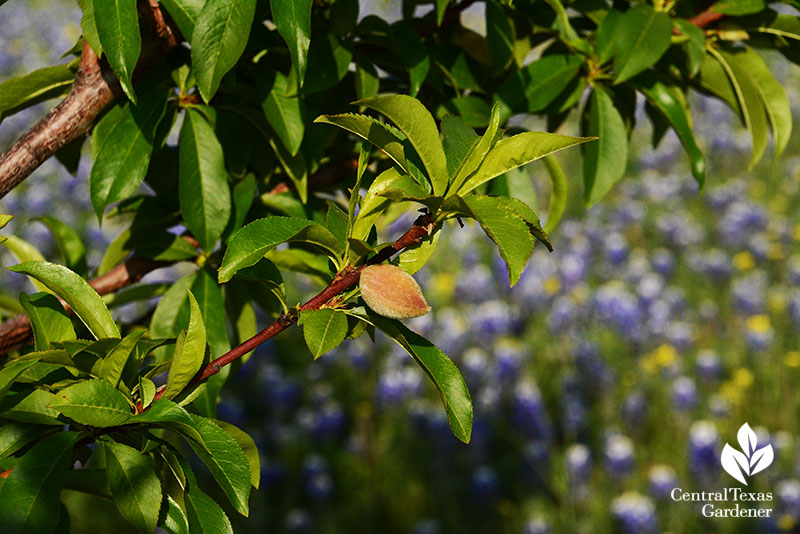 I'm sure some folks don't like the scrubby look while seeds set, but perhaps the seasonal grand show is changing minds about too much tidiness.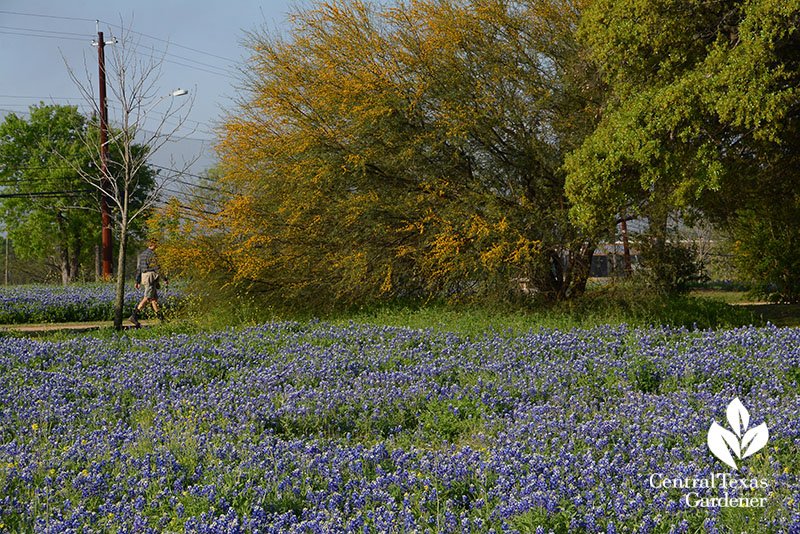 On the home front, bees are chowing down on native wildflower baby blue eyes.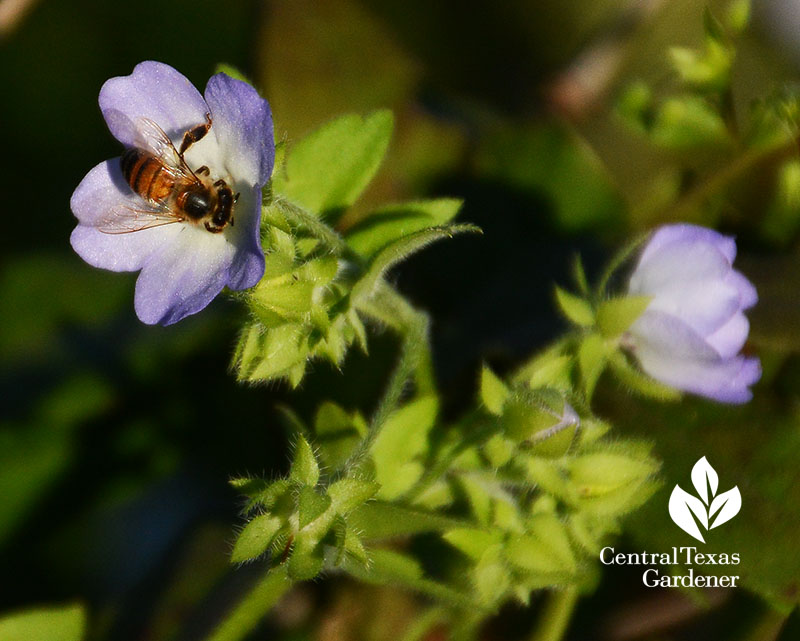 We're chomping on fresh-picked sugar snap peas, popping them in without even a wash.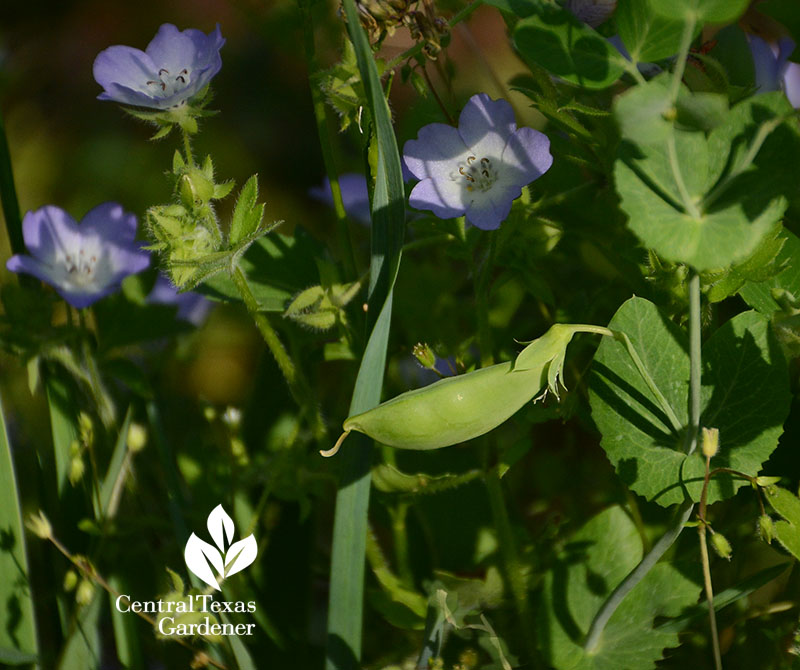 Despite alternating freeze and heat waves, the peas are still pumping out flowers for crispy snacks to come.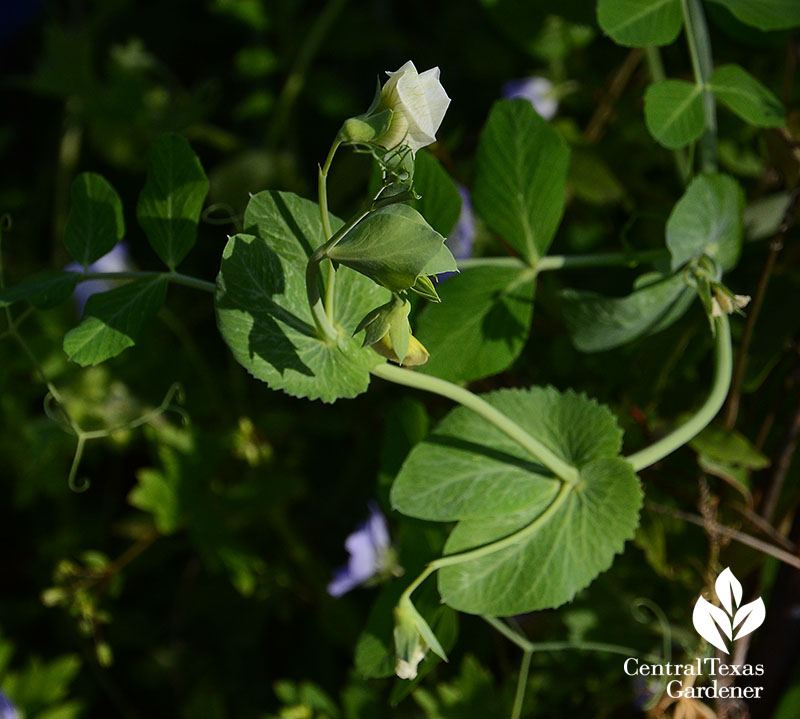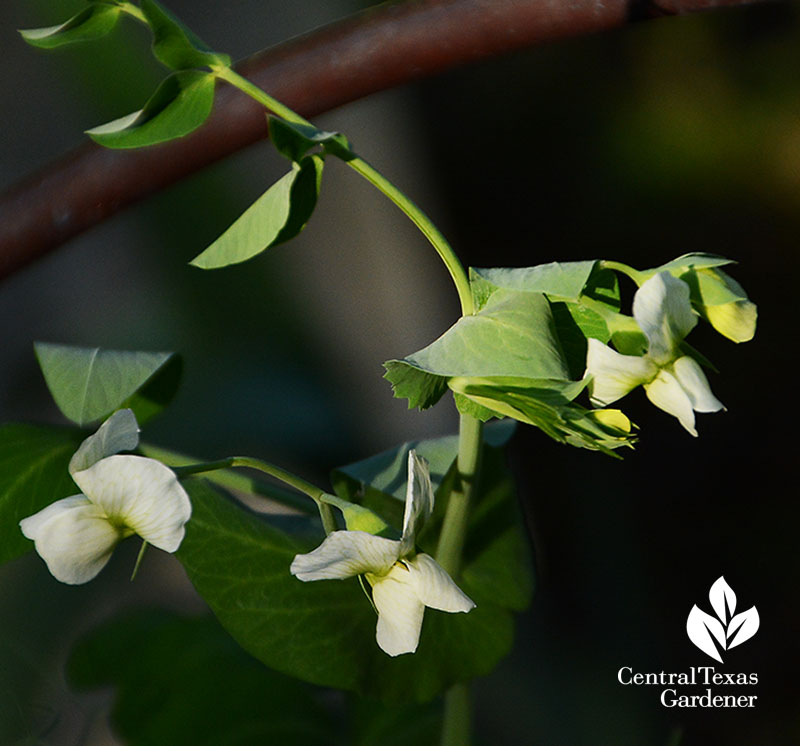 Sadly, the photo bombing arugula already bolted in the heat. Since the star-like flowers are bee food, too, I'm leaving them—plus, I'd like them to seed out. So far, the leaves aren't bitter and still good for salads.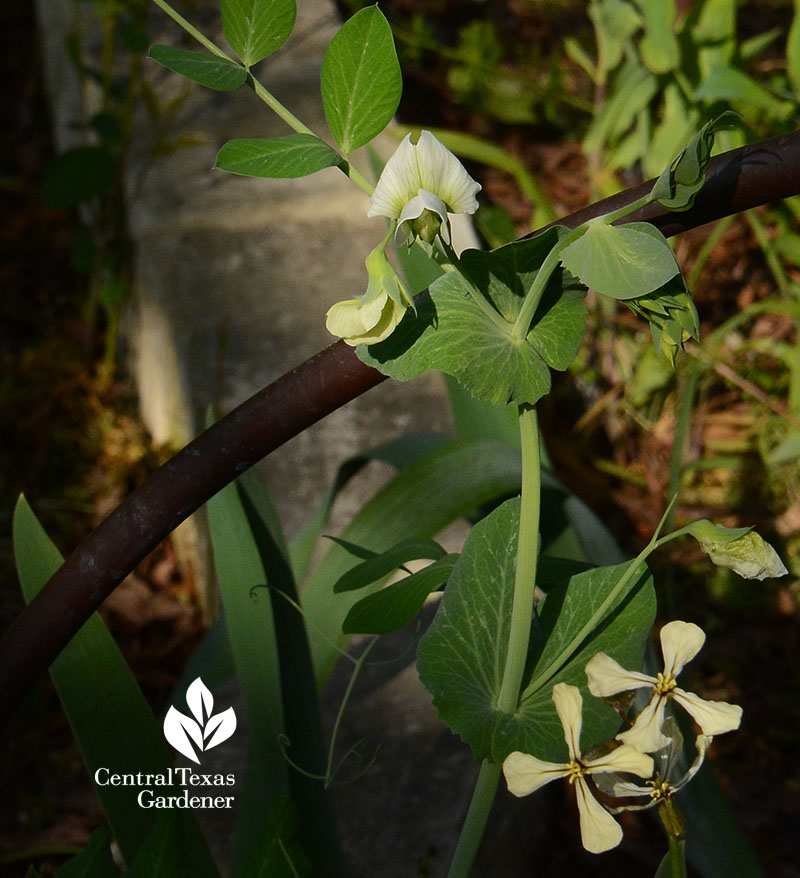 Drought tough bearded irises keep on coming, even though I didn't fertilize.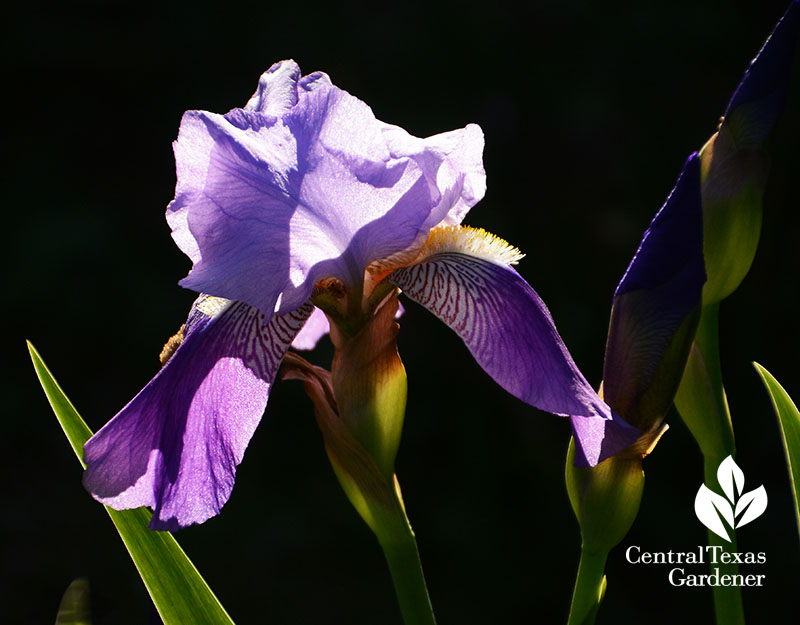 This week, maximize garden beauty without draining water resources. Karen Guz, Director of Conservation for the San Antonio Water System, understands our challenges and that we all have different garden visions.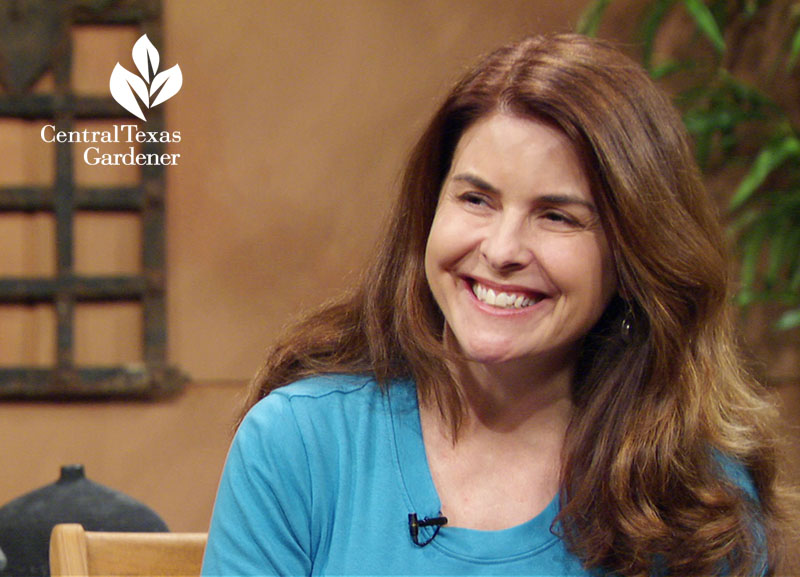 And on tour in San Antonio, see how Shirley and Neal Fox turned a stark yard into dimensional gardens–enriched by wildlife—with hard work, innovation, and style.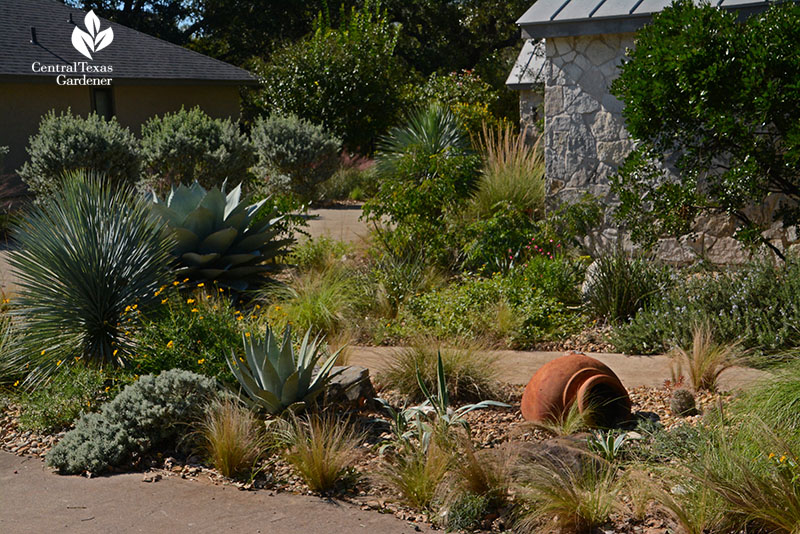 Check out Shirley's fun blog about our visit!
Watch now for garden style, your way ideas!
Thanks for stopping by! Next week, we launch our spring season premiere with native groundcovers, septic field plants, and how to control oak tree root suckers. See you then, Linda
Comments