October 24, 2023
Garden Conservancy Tour, Fall Flowers, Microgreens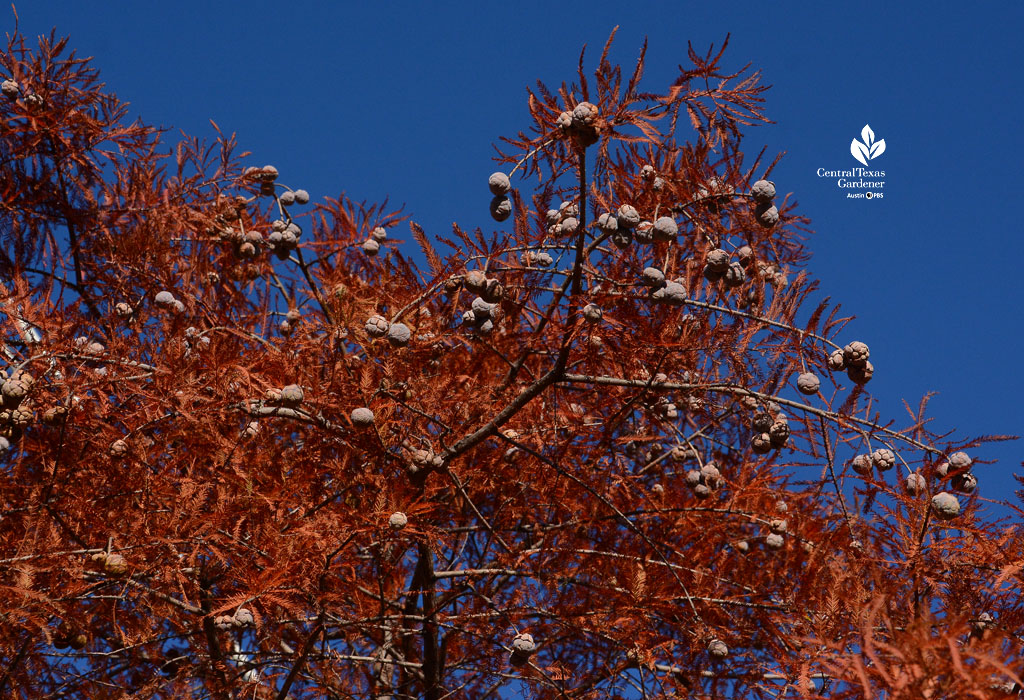 When Daylight Saving Time ends on November 5, we'll fall back an hour. Plants don't care about clocks; they naturally react to shorter daylight hours and cooler temperatures that trigger biochemically-induced changes. That's when bald cypress dazzles us with cinnamon-orange splendor against seed-filled cones, plucked by hungry wildlife.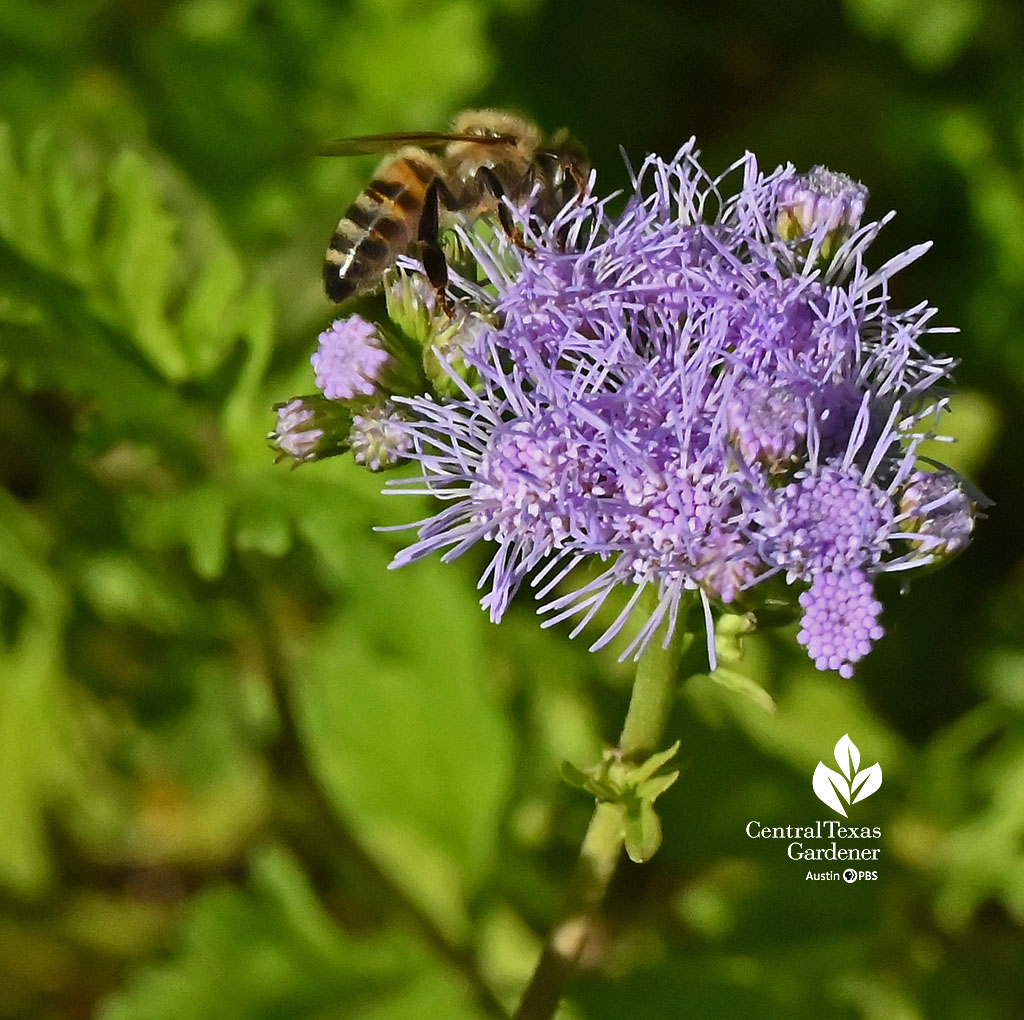 This week, while all things cinnamon and pumpkin-spiced bombard us, Daphne Richards explains why leaves turn color (and fall in fall!) and why perennials, like native Gregg's mistflower (blue mistflower) bloom now.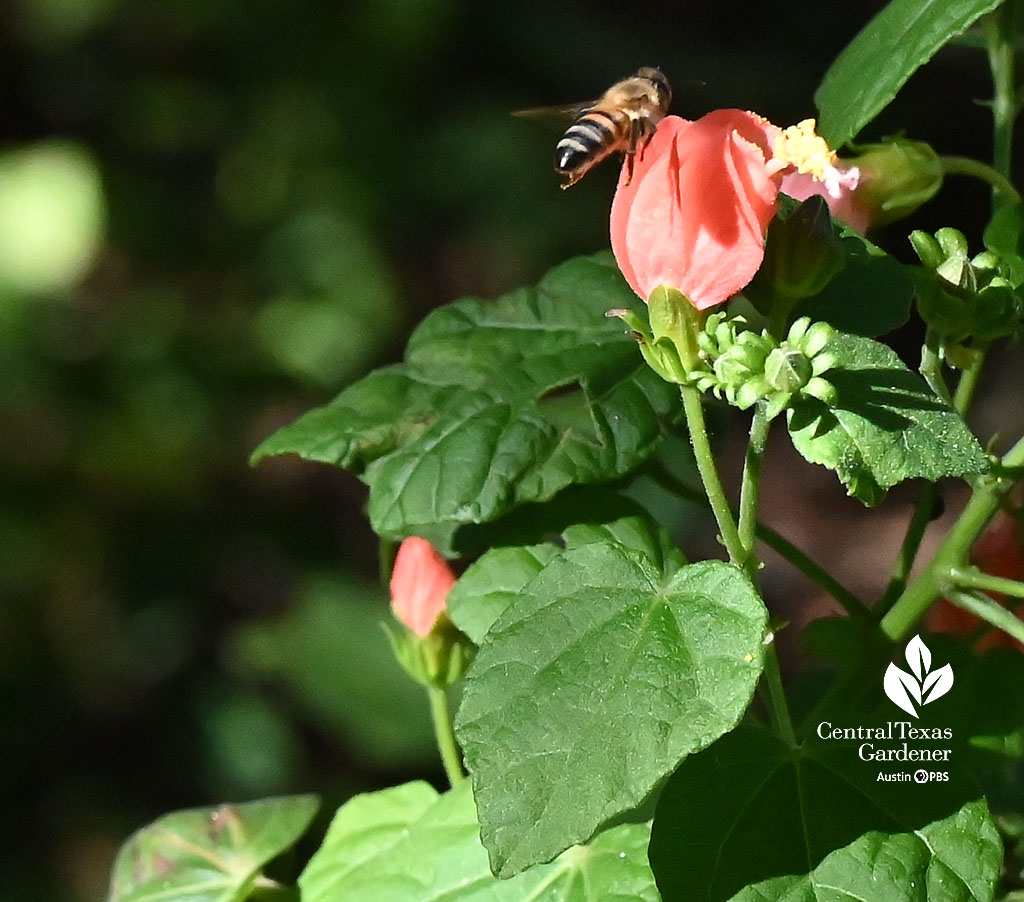 Many plants flower as winter approaches to feed migrating butterflies and resident pollinators. Along with wax mallow—this one 'Pam's Pink—frostweed, fragrant boneset, flame acanthus, and goldenrod are just a few spectacular choices.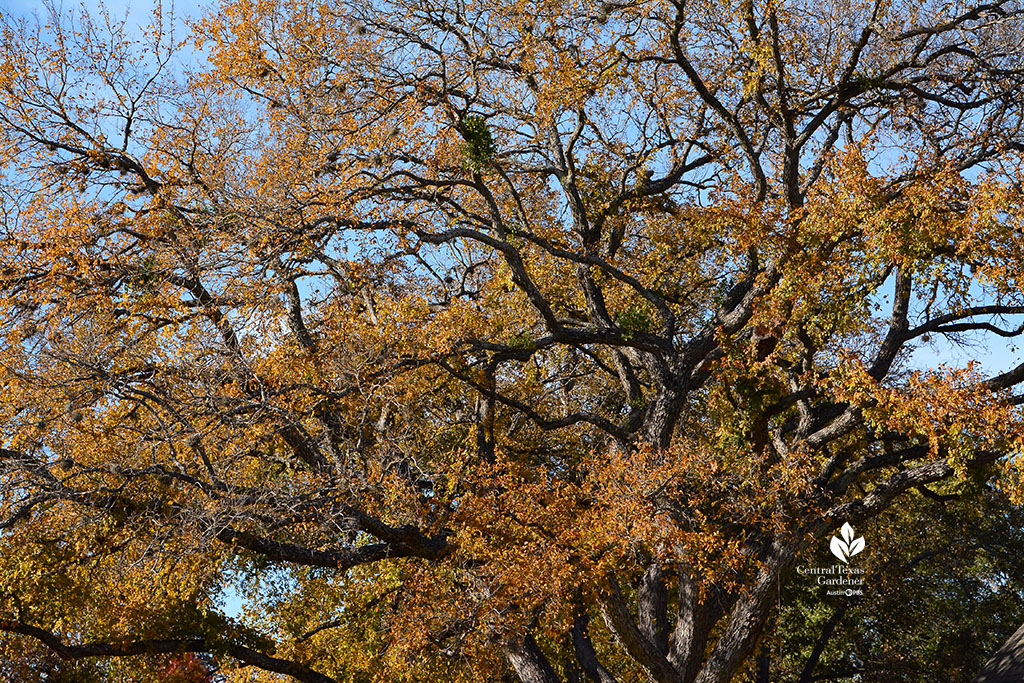 In Central Texas, leaf-peeping comes and goes in the blink of an eye! When leaves carpet the ground (just when your in-laws arrive for the holidays), give thanks for this treasure. Rake them into garden beds or around your trees (not up against the trunk) for their warming blanket to protect insects (like firefly larvae) and plant roots over winter. In my garden of heavy soil, leaves have done the heavy lifting to improve my soil's tilth and drainage.
Find out more in Daphne's fantastic essay "Trash to Treasure."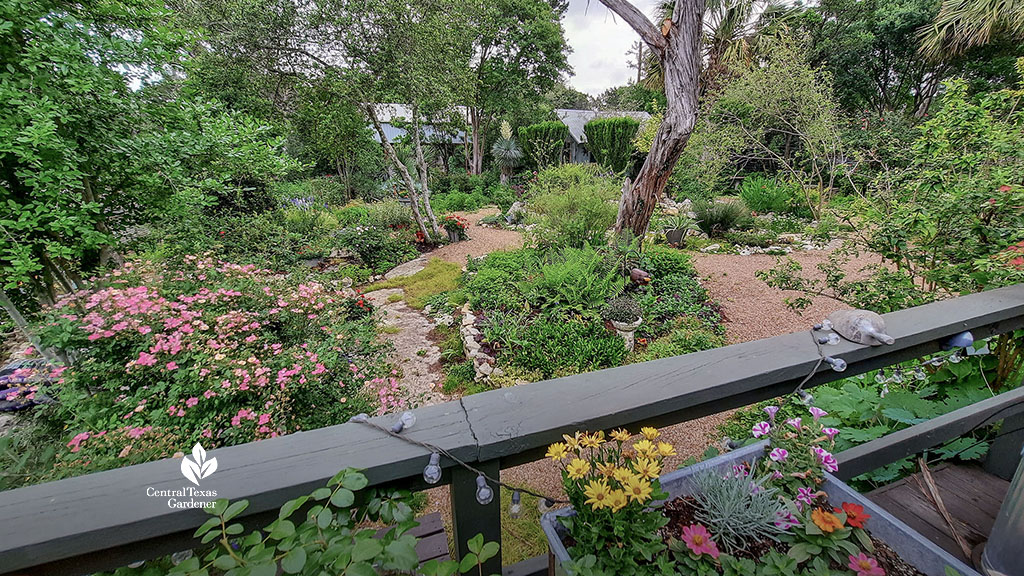 And fall means replenishing our pool of ideas at The Garden Conservancy Open Days Tour! Save the date: November 4 from 10 a.m. – 4 p.m. Online ticket sales only!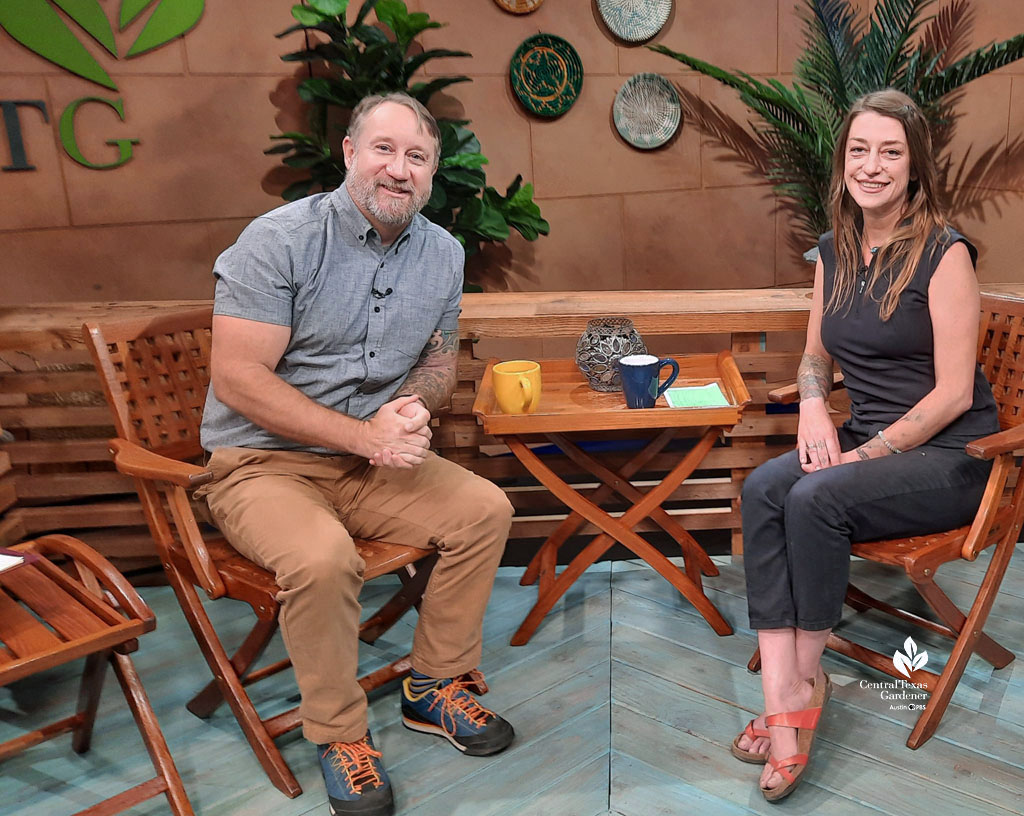 Designer Casey Boyter joins John Hart Asher to showcase this year's creators, who mingle native and adapted plants with outdoor living. Each one's unique and an opportunity to chat with homeowners and landscape architects: Open Envelope Studio, ADLA Studio, and Tait Moring (who we met long ago on one of our first location shoots!).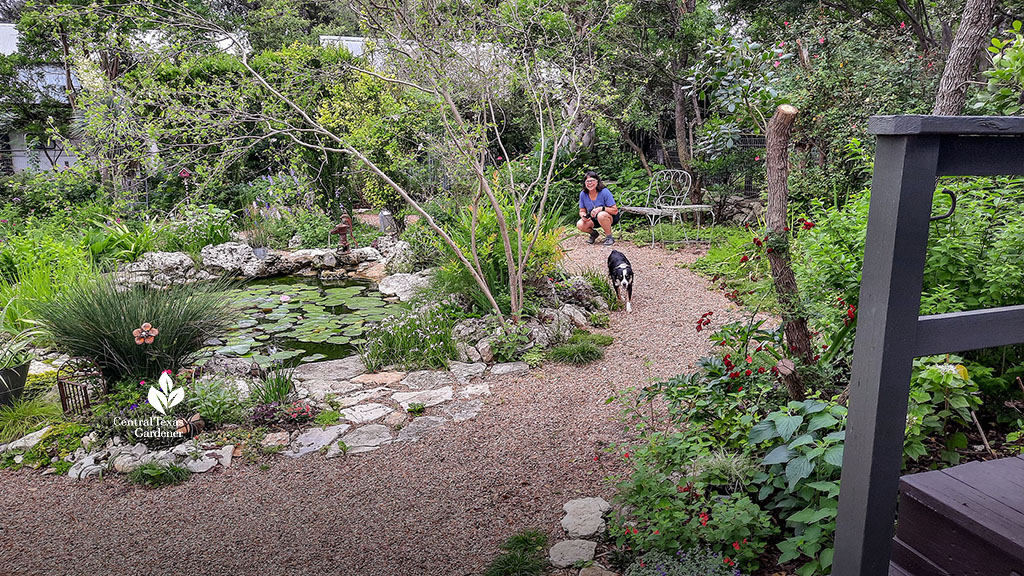 Another on tour is Colleen Belk's garden, where you can follow her garden journey that's spanned four decades in deer country. It led to a new career and a garden that evolved in philosophy, design, and friendships.
"When I first started, I didn't know really what I was doing. I just love plants," Colleen Belk told us when we visited on a cloudy day in May, gregarious pup Jellybean at her side.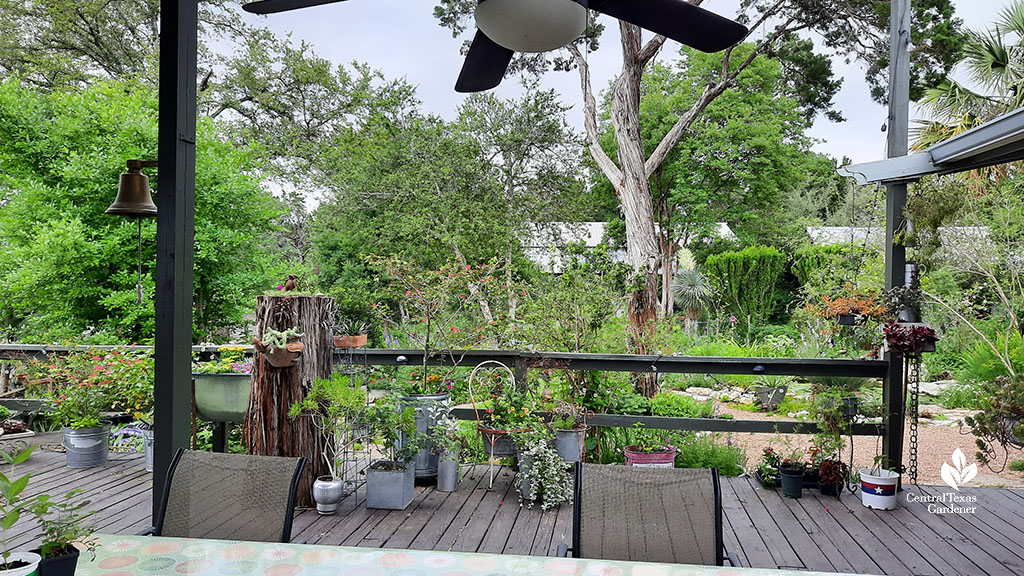 Read more about our May visit!


Whatever the season, microgreens put pizazz into breakfast, lunch and dinner. Best yet, we can grow these nutrition-packed yummies in containers, even on a sunny windowsill. Sprinkle onto salads, sandwiches, and veggies, swirl into smoothies, and top piping hot pizza and pastas.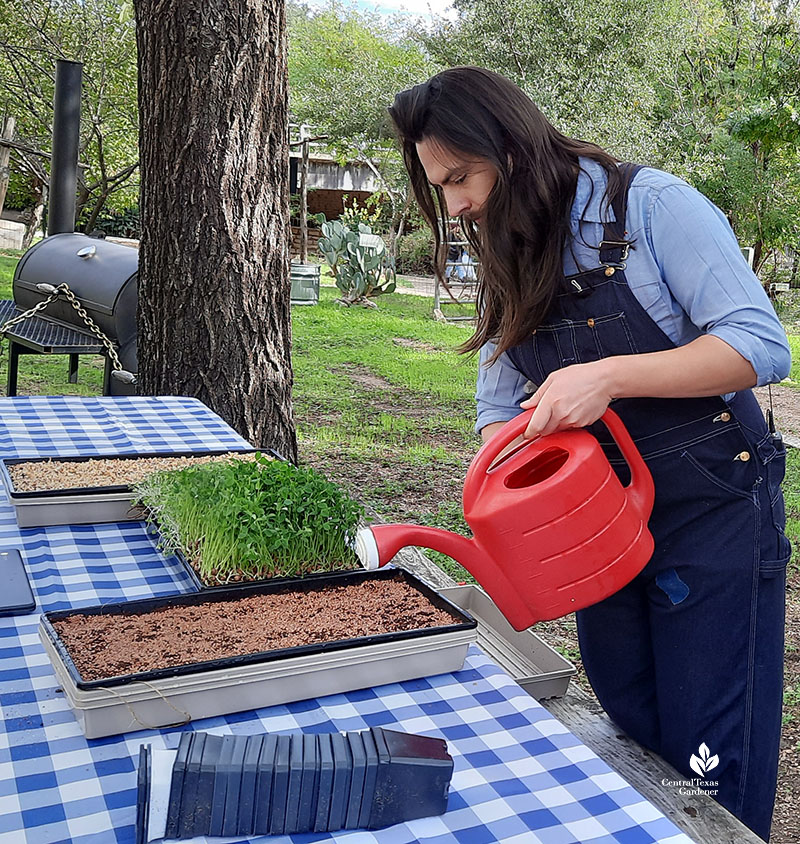 Microgreens are simply seedlings of vegetables and herbs, so mix them up for taste sensations of your own. We hooked up with passionate community gardener Austin Davenport to step us through cultivation from seed to harvest.
Watch now! And thanks for stopping by—join us next week when we explore why our trees are troubled.
Comments