Bottlebrush tree in Cibolo by Rich Hartsell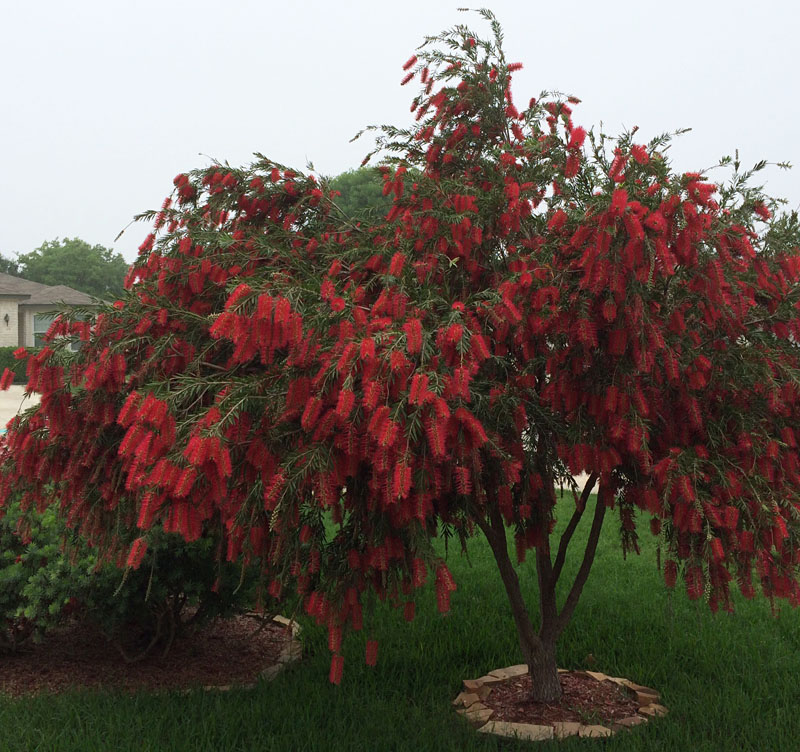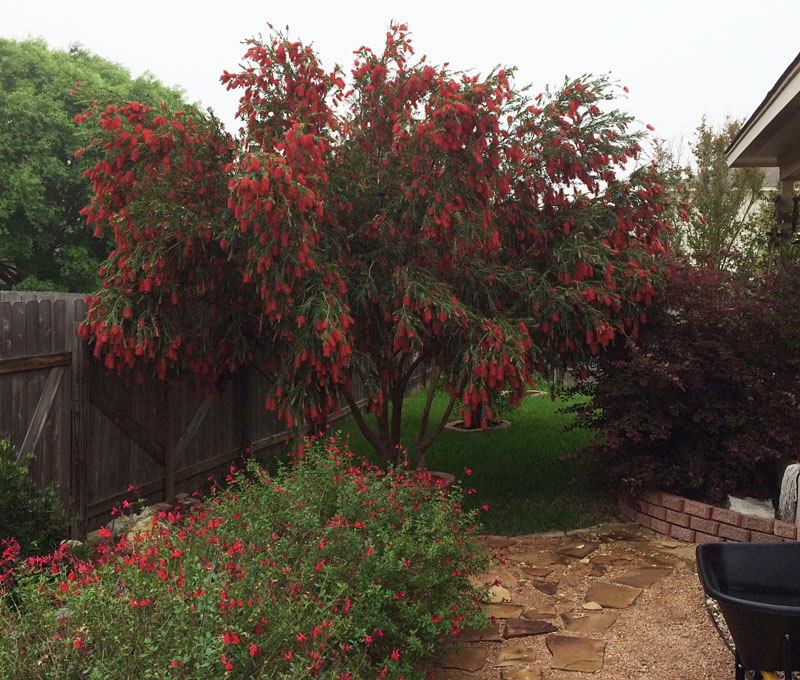 Rich tells us:
They are not a native for Texas but they do well in here in Cibolo, Texas. I had to protect them a little to get them started, but now they don't require any extra attention and no watering beyond rainfall. They bloom several times over spring, summer, and fall, and stay green year round. I'm surprised I don't see them more.
Bees just love bottlebrush, too! And what a great accent color and form!