Mexican Mint Marigold
Tagetes lucida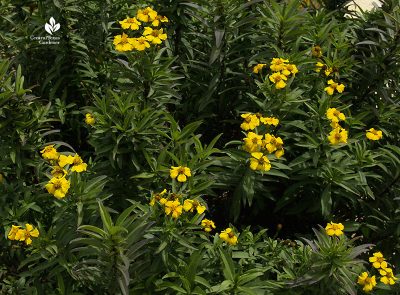 Perennial Mexican mint marigold is a great substitute for tarragon, which dislikes our hot, humid climate.
A native of the Southwestern U.S. and Mexico, Mexican mint marigold tolerates our heat and drought. Plant transplants after the last spring frost.
It tolerates many different soil types, but good drainage is a must. Give it full sun to part sun and water regularly until it's established.  In summer, give it a weekly deep watering.
Getting only about 18" tall and wide, this compact perennial is perfect in small spaces.
Harvest its distinctive anise or licorice-flavored leaves throughout its growing season from spring through frost.
In fall, bright yellow marigold-like flowers attract migrating butterflies and other pollinators. Pair with Mexican bush sage (Salvia leucantha) for a spectacular pollinator show.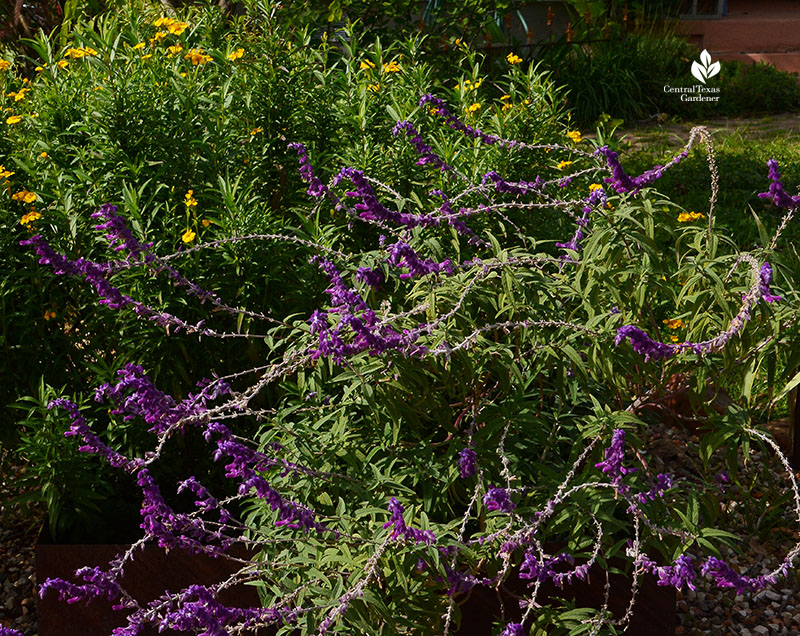 Usually it freezes to the ground in winter. Whether it does or not, shear back to the ground in late winter or early spring. Only the harshest of winters will kill it to the roots.
If flowers are left to seed, it can reseed but doesn't go too far afield, making this repopulating characteristic a positive quality for most gardeners.
Our Viewer Picture goes to Scott Stoker for his good catch on a Snowberry Clearwing moth visiting his lantana!