Rusty Blackhaw Viburnum
Viburnum Viburnum Rufidulum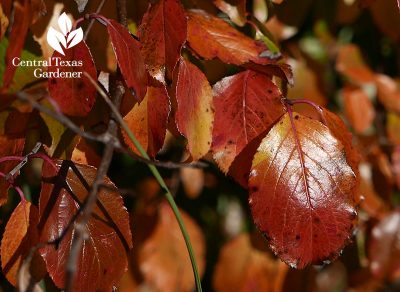 Rusty blackhaw viburnum is a lovely little native that can be found growing all over the state, from east to central Texas, mostly along streams and the edges of woodland area.
In its native habitat, you might find a specimen growing up to 30 feet tall, but normally it's much smaller in the landscape, 10 to 20 feet tall and equally as wide, or a little wider.
Also in its native habitat, it's quite often a shrubby, understory tree, but in a landscape setting, will look quite striking as a stand-along specimen, planted in full sun to part shade.
The dark green leaves are lustrous and shiny, surrounded by clusters of bright white flowers in spring. Those flowers produce beautiful blue fruit in the fall, and about the same time, the leaves begin to turn a stunning pinkish mauve to dark purple.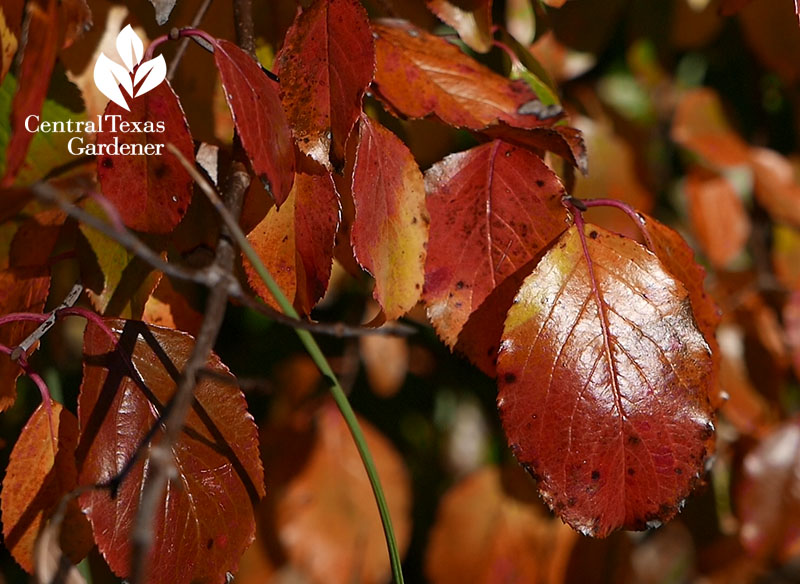 Rusty blackhaw can grow in almost any soil type, as long as it's well-drained. Hardy to zone 5, this deciduous small tree requires very little water once established, and makes a striking addition to any garden.
Our viewer photo this week comes from Michelle Mitchell via Facebook. Michelle wanted to share a tip that she learned from her dad, Bob Laughlin, who's been growing tomatoes for as long as she can remember. In order to get a head start, Bob plants his tomato seedlings in one gallon nursery pots that he then sinks into large containers outdoors. If a major freeze comes his way, he can literally pull the pots and store them in his shed until the freezing weather passes. What a great idea! I'm definitely going to steal that one. Thanks Michelle, and Bob!