Trisha Shirey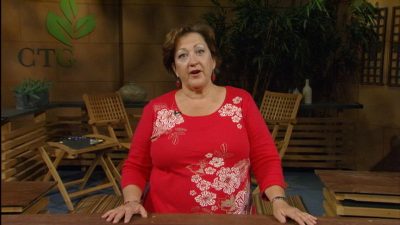 Trisha's 26-year association with Lake Austin Spa Resort has resulted in organic herb and vegetable gardens, an organic orchard, and a wealth of flowers to enhance the grounds and brighten the delicious low-fat dishes served in the dining room. Plantings are designed to be Texas tough, but beautiful. Despite the foraging deer, flowers are in evidence year round. Many of the gardens are designed to delight butterflies and hummingbirds, which are seen in abundance.
Crafts are another of Trisha's interests, and she teaches classes such as pressed flower designs, potpourri, painting pots and herbal swags to the guests at LASR. She has participated in the writing, editing and testing of two cookbooks for the resort and teaches cooking classes also.
Aromatherapy classes are one of the most popular at Lake Austin Spa Resort, and Trisha shares her ideas for incorporating essential oils into everyday lives. With 26 years of experience using aromatherapy, she gives tips for using it in the home, in beauty routines and even for pets.