November 26, 2008
From the producer: November 26, 2008
When it looked like we might dip into the mid-30s, I ran around to get ready.  The next day, I pulled up the lettuce rowcover so the plants wouldn't melt!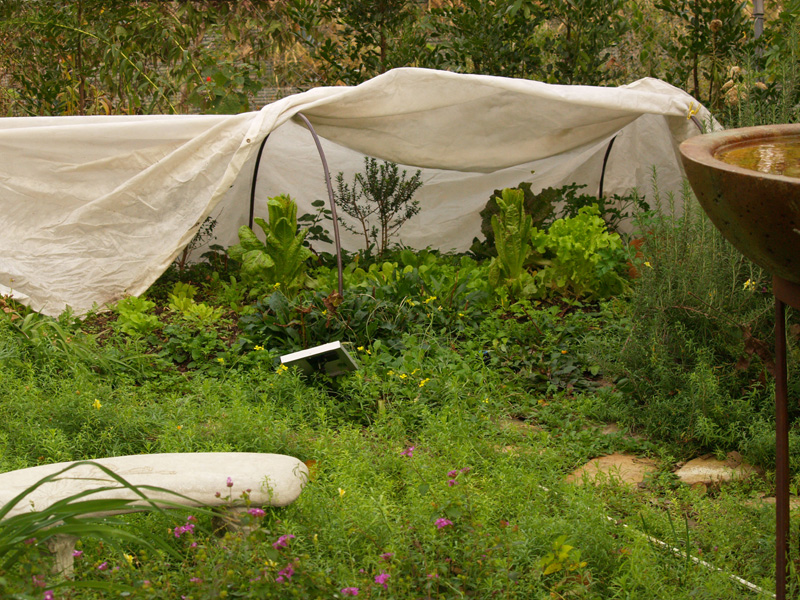 Since we play this game a lot, a few years ago, I followed Trisha's example and grommeted the rowcover. Now, I insert plant pins through the grommets on the back side, but don't anchor the front except in extremely cold weather. I pull it up and away on warm days.  I got some office type clamps at Breed's (no luck at office supply places!), but needed more.  Plus, they might be a tad small.  Greg found just the thing at Harbor Freight.  Plastic spring clamps, 22 for $3.99! I'll install them if it ever gets cold again.
Before Greg's delivery, I used the office clamps on the Satsuma's bamboo teepee.  I left it open at the back bottom so the cats could go in, but I can quickly seal it if true danger approaches. As Skip tells us, the secret is to drape, not wrap like a lollipop. Although this looks like a lollipop, really, it's draped!  I may not even do it next year, but since I recently moved the Satsuma, I don't want to take a chance.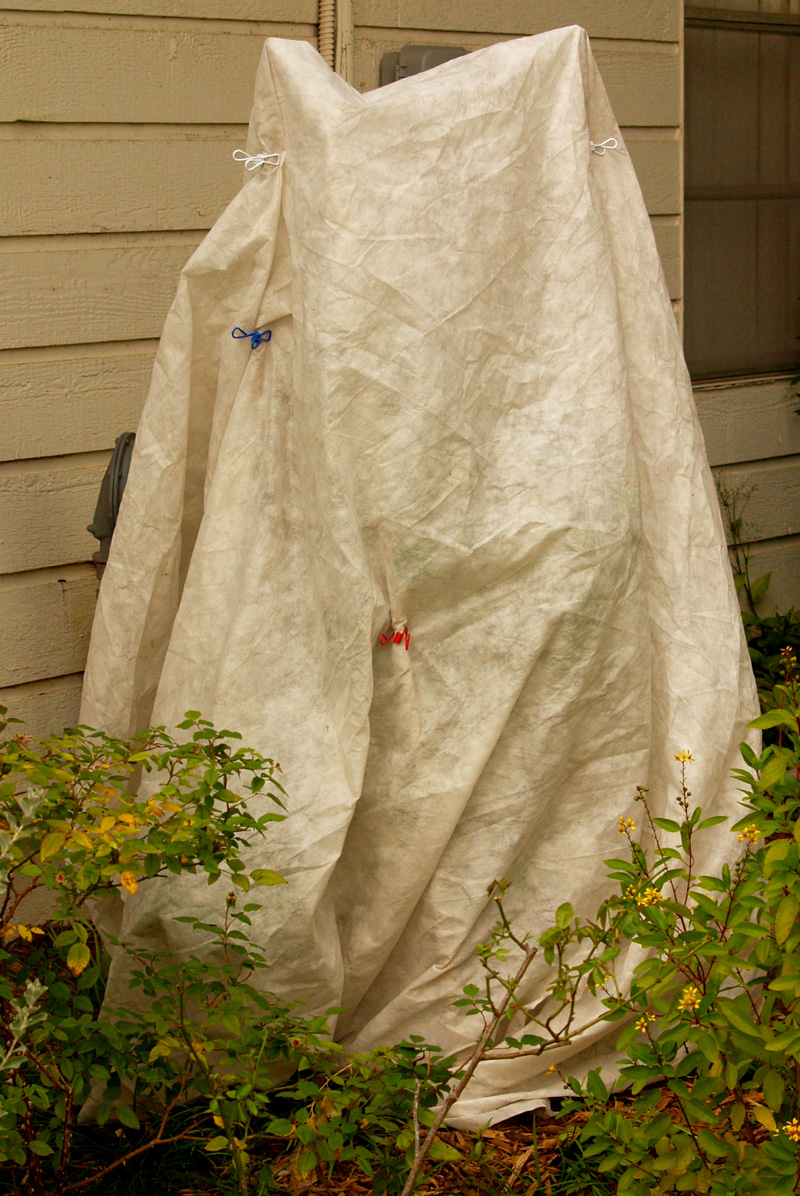 We also covered the patio with plastic.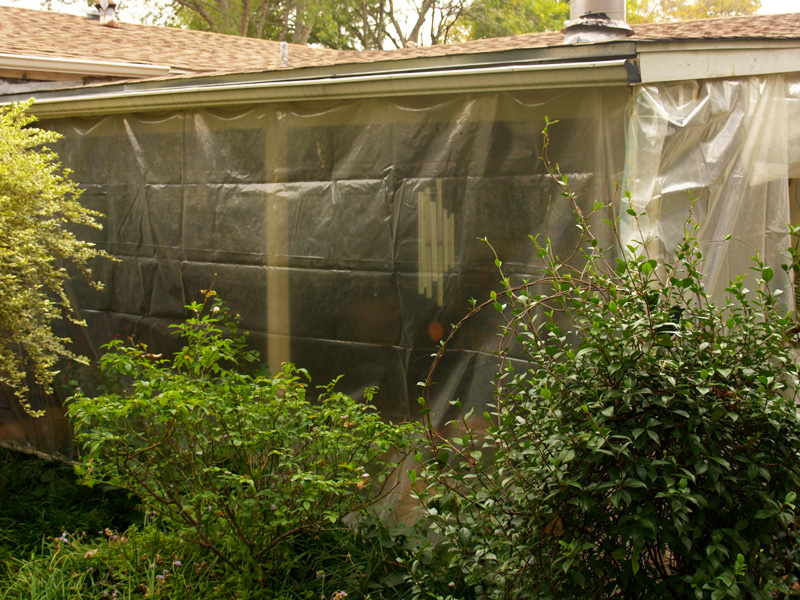 For the door, we made a flap, inset with PVC at the bottom.  Last year we installed coat hooks at the top of the patio, so that we can roll up the flap and anchor it on warm days.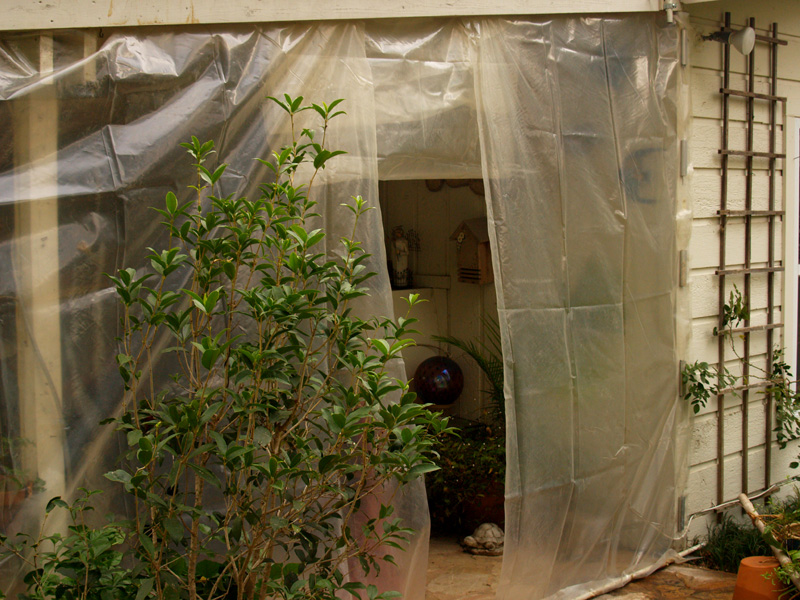 Since we'd done all the hard work last year, and I'd put the small parts and plastic away in neat bags and shoved the PVC under the shed, it only took a few hours to install our mini-greenhouse and move around all the plants.  The dryer vents onto the patio, so we save laundry for cold nights!  That reminds me, if I move the basil into cover, it might last all winter.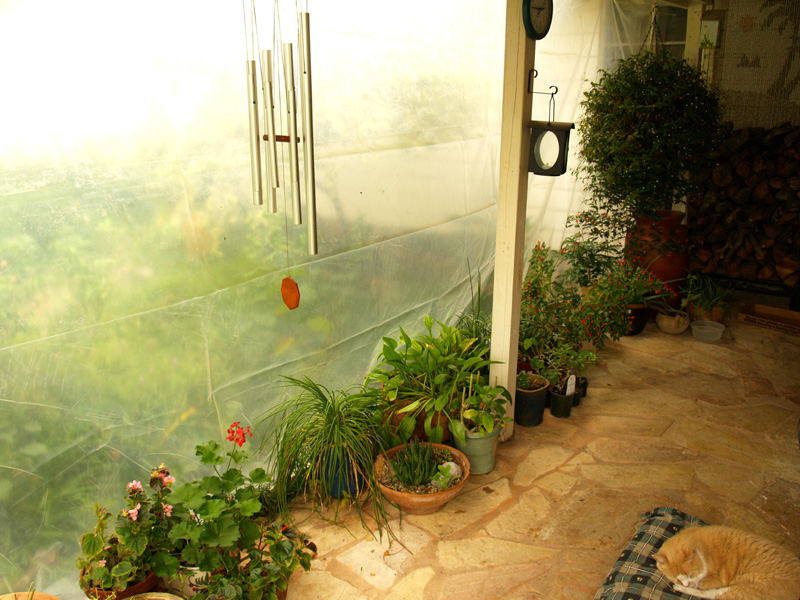 I hauled out the patio dog bed for the days that elderly Spencer-cat and Chester want to hang out in their tropical sunroom.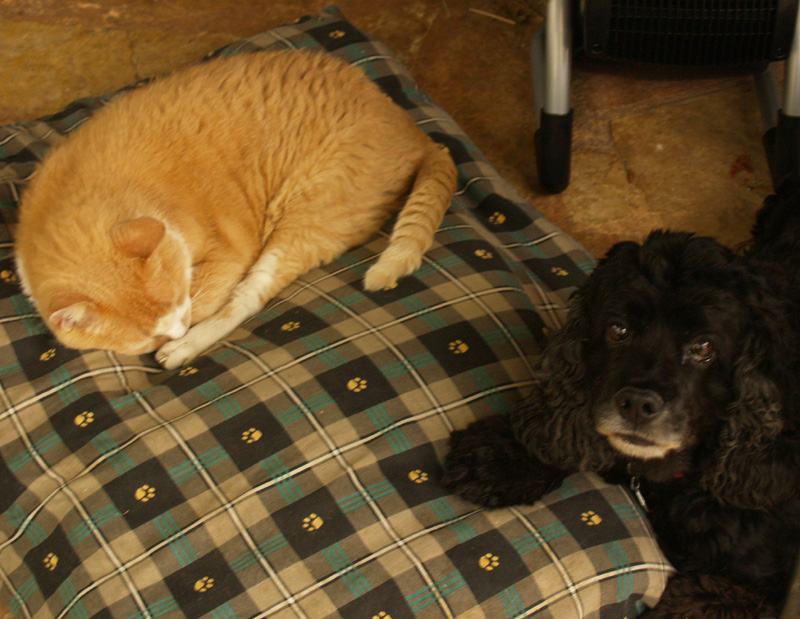 Outside, the roses are blooming.  They looked a bit scraggly by the time I got to the camera, but I applaud them for making it through such a tough summer.  Here's Mutabilis on Amelia's fence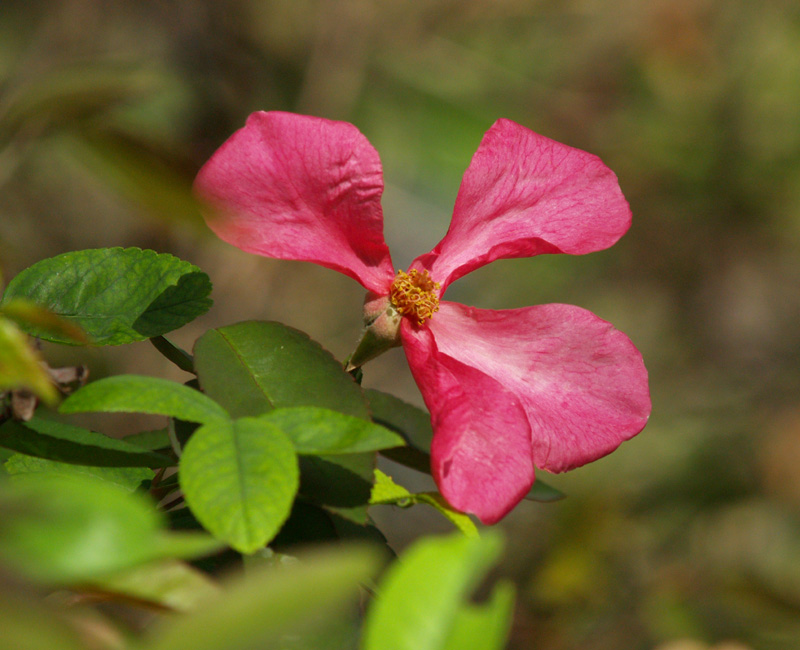 Buff Beauty on the cat cove arbor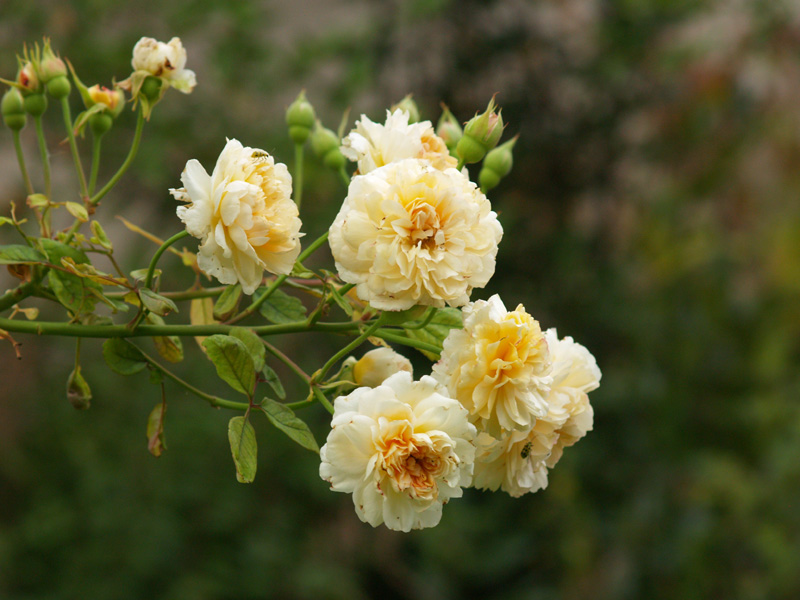 Cecile Brunner against the shed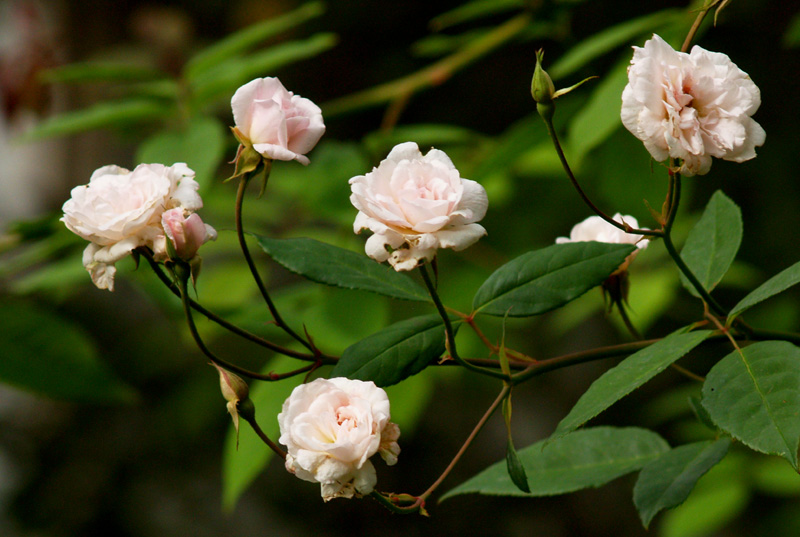 And, my new Valentine!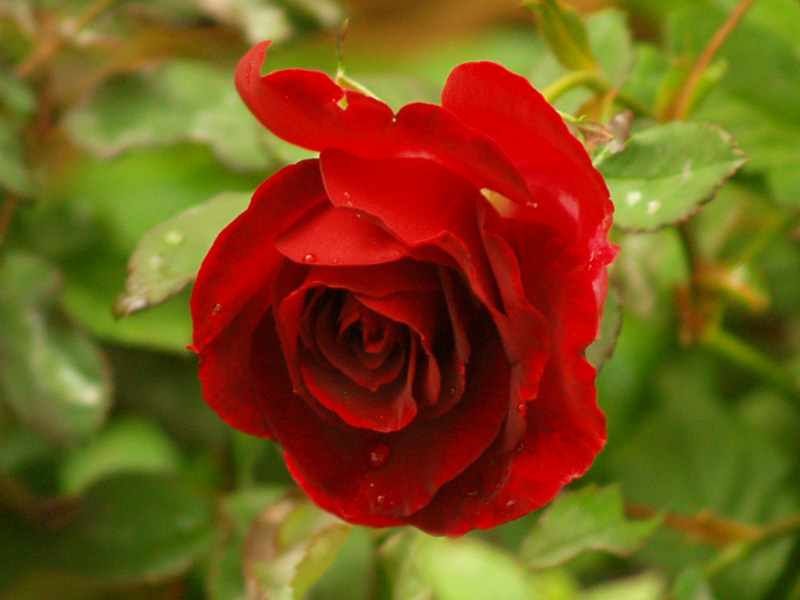 Since this year has been hard on wildlife, too, for this week's CTG, I asked Charles Stephens from Wild Birds Unlimited to give us tips to harbor them this winter.
He also told us about Keep Austin Wild, Austin's initiative to support the wild creatures that are absolutely essential to our quality of life.
We didn't have time to get to this, but here are a few pictures Charles gave us of screech owl houses.  If you haven't had luck with them, the trick is to provide a natural branch or one you attach yourself as a safe "practice spot" for fledglings.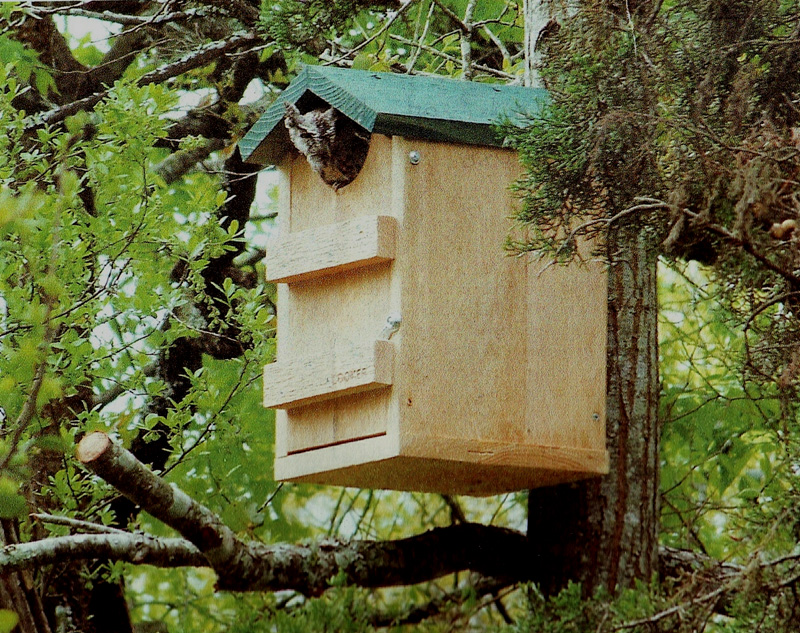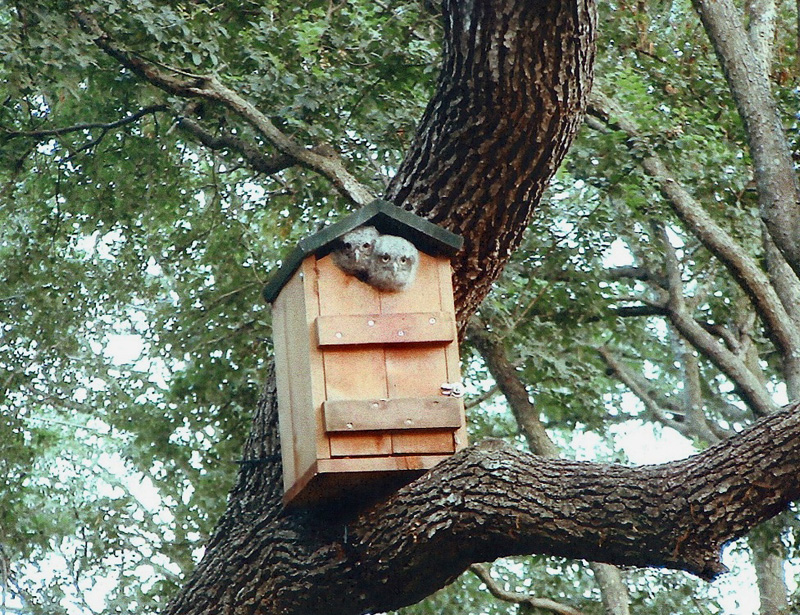 On our video tour, we celebrate thanks to have Green Corn Project's hard-working volunteers who bring organic food to anyone who needs it.
This weekend, I also thank all of you for participating in my crazy blog and sharing my life, and mainly, letting me share yours. Tom and I both thank you for being a part of Central Texas Gardener.  By the way, I'm putting the shows online these days, so if you miss recent episodes, you can see them there. See Video on our menu bar.
Until next week, Linda
Comments