December 18, 2008
From the producer: December 19, 2008
Since our Christmas present, the birdbath, is in active duty (large birds submerging for a total spa experience, while finches delicately bathe and drink on the upper levels), all that's on my list for Santa is RAIN.
Aside from that, the best gift will be a few days off after Christmas, to tackle neglected garden chores and mainly, to refuel with mental and physical solace in their attendance. I'm really looking forward to cutting things back to see what's underneath.  With luck, there will be bulbs, but there's even satisfaction in the treasure hunt for hideaway hackberrys or ruellia and yanking them out. Since the leaves have finally given up their stronghold, they'll go into beds and the compost pile. A few will go into Harvey.
I'll clear the patio table of plant tags and enter them into my garden spreadsheet.  It will be a good way to analyze the "year in review."
And what a mighty year it's been! Last October/November, we got rid of the front foundation nandinas along with photinia-ville in the air conditioner side yard outside the fence.  New plants have joined old ones in a far more pleasing diversity. In December, we cut the primrose jasmines to the ground. Now they're a fluffy fence corner instead of spindles with leaves. . .or barren earth.
We lost a few plants in the 2007 rains, mainly the grays/silvers. Last December, there were lots of blank spaces to fill.  Although there's always work to be done, as sun turns into shade, and I refresh old areas with new discoveries, my "year in review" walk around the garden last weekend was very rewarding. Despite the drought and recent nips, many flowering plants are still flowering, foliar standouts have filled out, and creeping perennials have crept. Here are just a few.
Knock Out rose in the crepe bed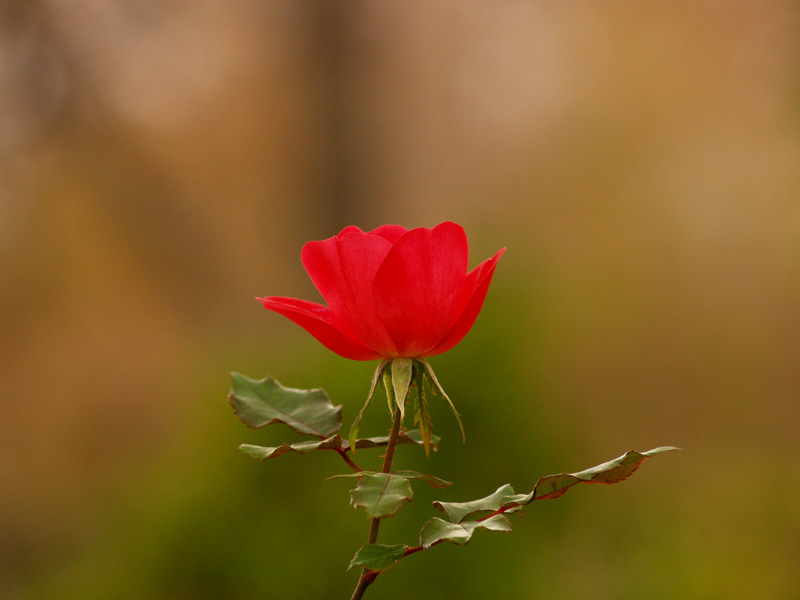 Abutilon 'Tangerine Dream' in the den bed (Patrick also still blooming)
One of the new coneflowers in the crepe bed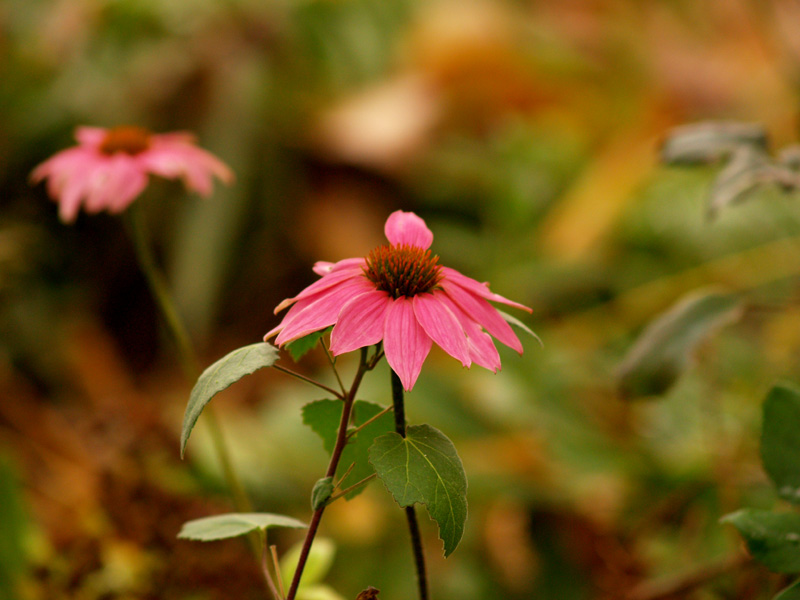 Another holiday task is sorting through the miscellaneous plant notes I've collected this year. Then I'll let my imagination simmer a while to see what I can concoct this coming year.
Until then, I decided to simmer some potato leek soup one cold night.  Here's Trisha's recipe.  Also, recently on CTG, she told us that when we cut off the leek's root end, we can plant it for more leeks!  So, I'm trying it, including one near a rose as a companion plant to help fight fungal disease.  Be sure to visit our web site for more Trisha recipes for the kitchen, insect control, and homemade spa treatments. And check out our Video section for segments you missed or want to see again.
Trisha Shirey's Potato and Leek Soup
2 tablespoons butter
1 tablespoon olive oil
4 large leeks, white and pale green parts only, diced*
3 russet potatoes, peeled and diced
1 1/2 quarts low sodium chicken stock
Salt and pepper to taste
1 cup milk, optional
Chives, parsley, grated sharp cheddar cheese for garnish
Sauté the leeks in the oil and butter on medium-low heat until they are soft, about ten minutes. Do not brown them. Add the potatoes and stock and simmer until tender, about
20 minutes. Puree part of the soup to thicken it or puree all of it if you prefer a smooth soup. Add the milk if desired and seasoning and toppings of choice. This soup may be served hot or cold.
Vary the recipe by adding chopped fresh sorrel leaves to the leeks and sauté until they are wilted. The sorrel adds a tangy flavor, a lovely green color and many vitamins to the soup.
Makes 6 servings.
*Quarter the leek's tops after cutting off the long leaves and wash thoroughly under running water to remove dirt that may have accumulated inside the leaves.
Next week, I'm taking a break from the blog.  I hope that you refuel, too, and take a relaxing "year in review" of your garden. In the daily grind and in our plans for the future, sometimes it's hard to recognize and appreciate what we've accomplished. Revel in it!
Starting January 3, we've got lots of ideas for you, including our New Year's kick-off with homegrown blackberries and organic tips for fruit trees. Thanks for sharing this year with me and with Tom, and see you in the new one, Linda
Comments