September 17, 2009
Drought-tough grasses & sedges & more
Rain drops!
Falling on my plants.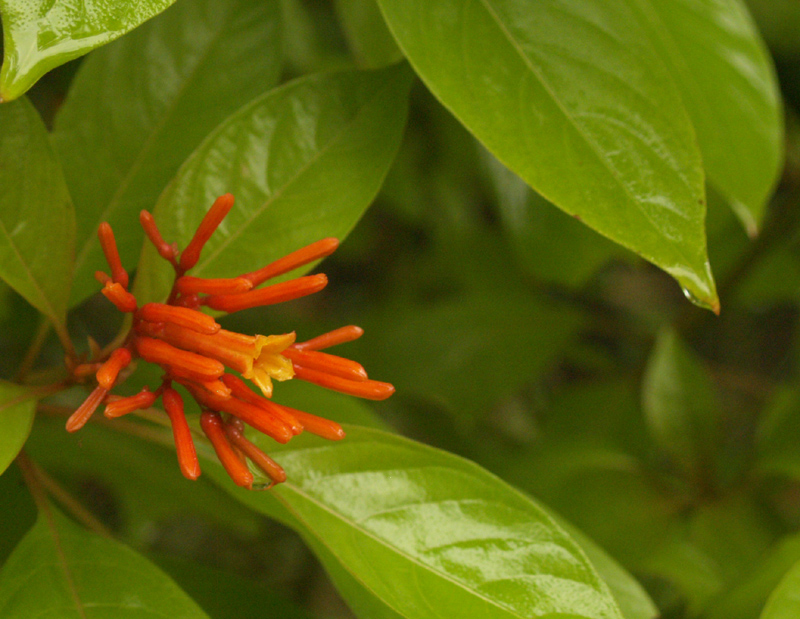 Not so many drops in east Austin as elsewhere last week, but I'm not returning my 1-1/2″.
Even that rejuvenated the garden and brought out the first Lycoris radiata!  Its background is my young bamboo muhly.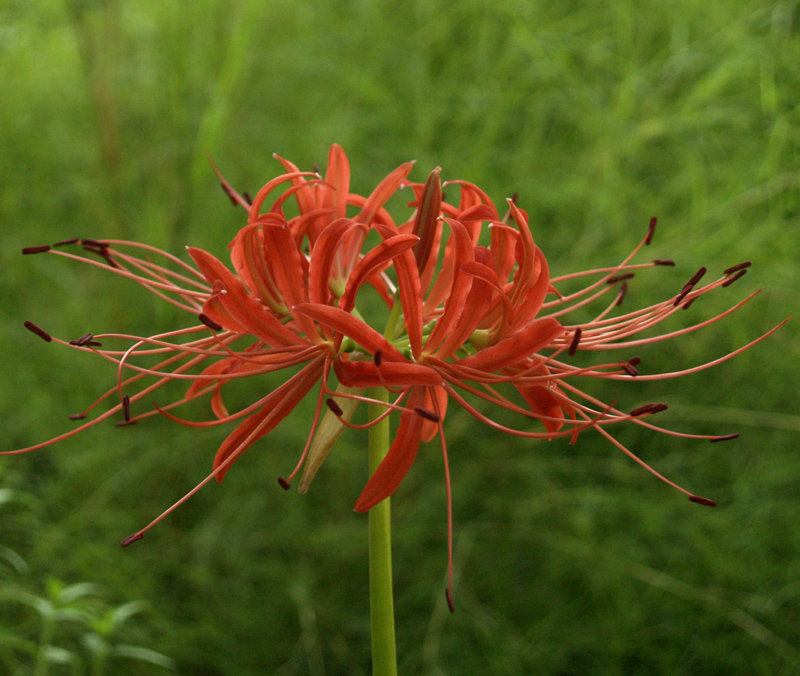 Still, we all know better than to rest on our slightly-moistened laurels (especially the ones with pointy leaves. . .like my drought-tough bay laurel).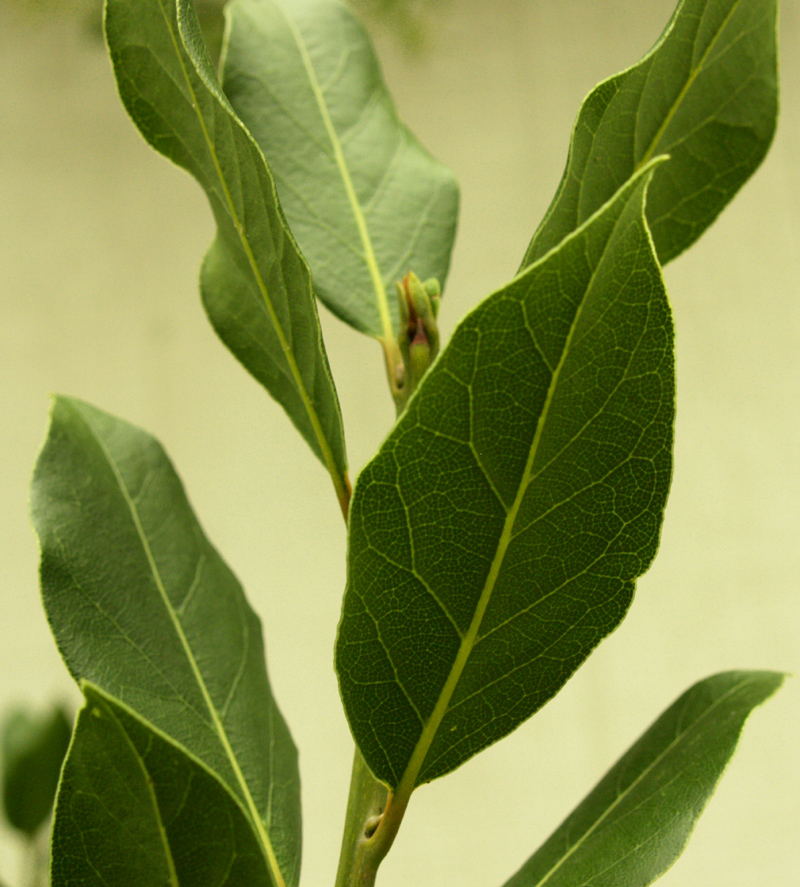 So, this week on CTG, Mae Sanchez from Barton Springs Nursery and Tom get together to pick out some drought-tough ornamental grasses and sedges. Mae's list (which will be on CTG's website) includes choices for sun and shade. My shovel has gotten a few ideas already.
In my garden, I also rely on garlic chives for tough-as-nails accents to other leaf forms.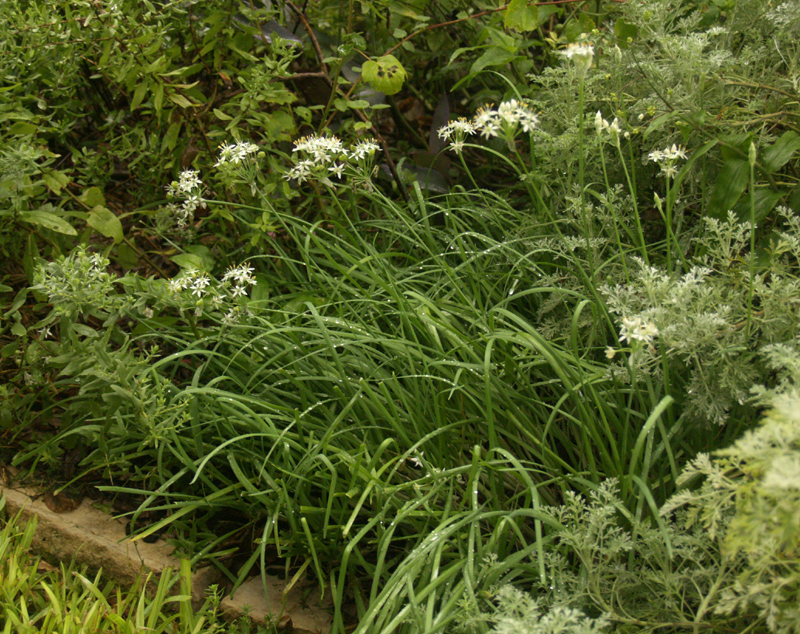 I got mine years ago when a gardener plucked a handful out of the ground for me. They get a mixture of sun and shade. They're edible, too, but I like them for their mostly evergreen foliage. When the flowers appear, I know we're getting close to a handshake with fall.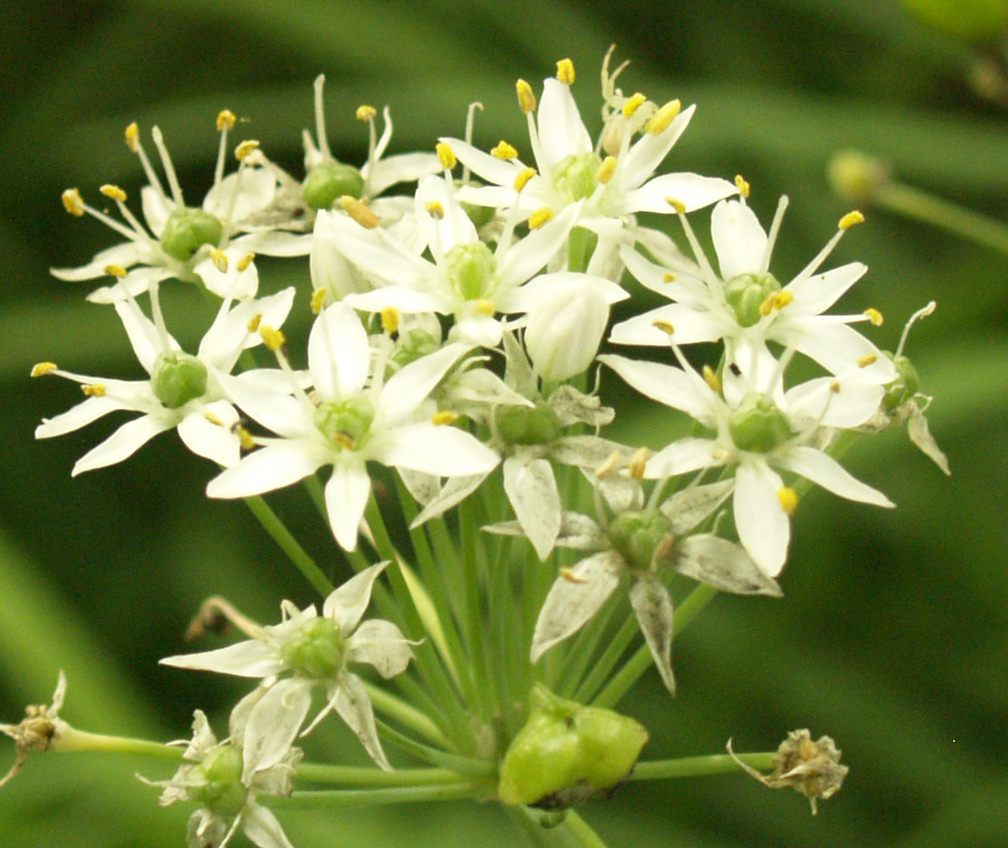 Herbalist Ellen Zimmermann devotes her garden to plants that fulfill medicinal and culinary needs (and that support wildlife). You'll meet her this week on our spring visit to her garden. Since we're on the brink of planting again, I think you'll get a few ideas to start this fall to pop some eyes come spring.
On our visit, I saw that she had the bizarre thistle that had sprung up in my garden.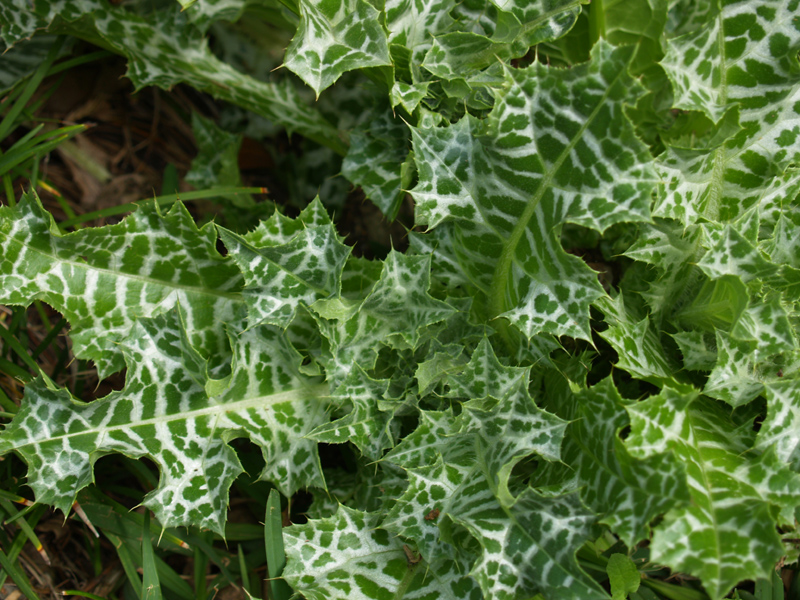 Ellen confirmed it as milk thistle.  Some of you may consider it a weed, but take a look at Ellen's side of its beneficial story.
And, get Ellen's list of beneficial, multi-tasking native herbs for your garden.
Meet Ellen in person, along with other members of the Austin Herb Society at HerbFest, a potpourri of plants, information, herbal products, and crafts.
HerbFest
Oct. 10   9 a.m.  – 1 p.m.
Sunset Valley Farmers Market
Until next week, Linda
Comments