October 22, 2009
Busy bees, busy dogs
Right now, we're all busy as bees.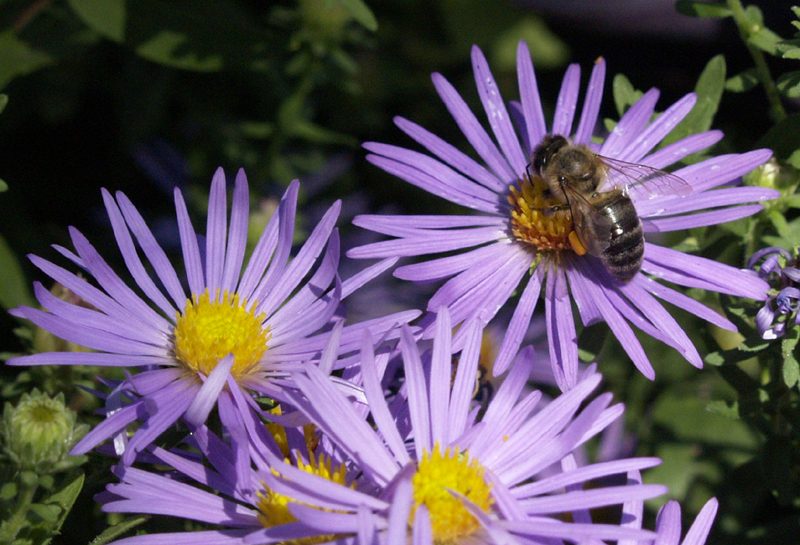 This one's a syrphid fly (also called hover fly/hover bee). At least I think it is; looks like just two wings instead of a bee's four.  If so, this beneficial lays its eggs inside aphids. When the larva hatches, it eats aphids.  After pupating, the adult pollinates the garden.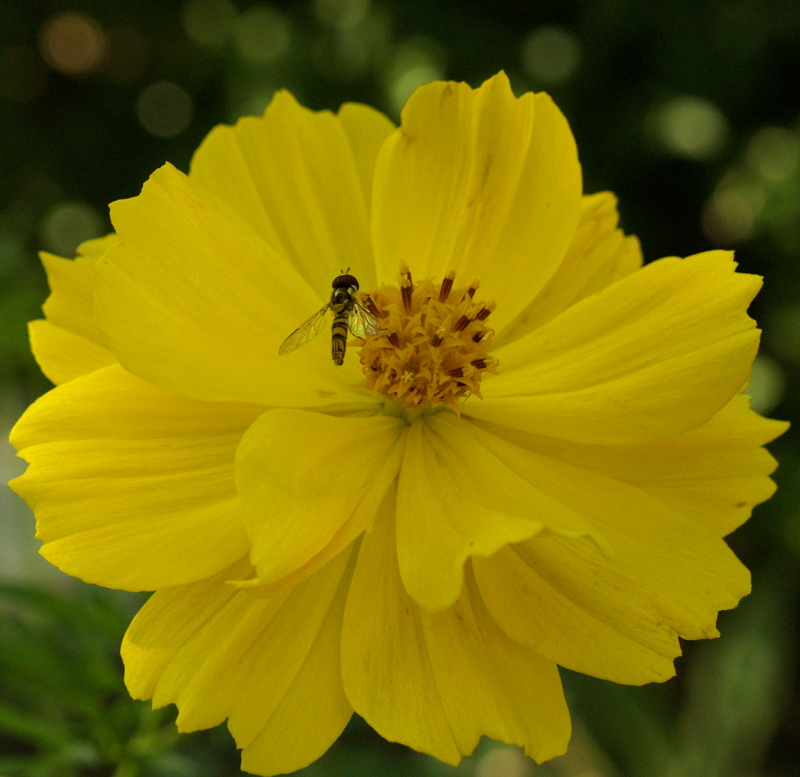 For them, like us, fall is spring all over again.  Huge gaps suddenly disappear as plants explode, doubling in size almost before our eyes.  Forgotten spring bulbs are peeking at us already. August's garden decisions to fill all the gaps get a second look.  Do I really have any room left?
As always, in August, I was disgusted with the cat cove. But now that it's overflowing, it's hard to get tough with a shovel. For sure, it needs some editing. Yet, while the pavonias bloom against my first success with blackfoot daisies, I defer my wrecking ball yet again.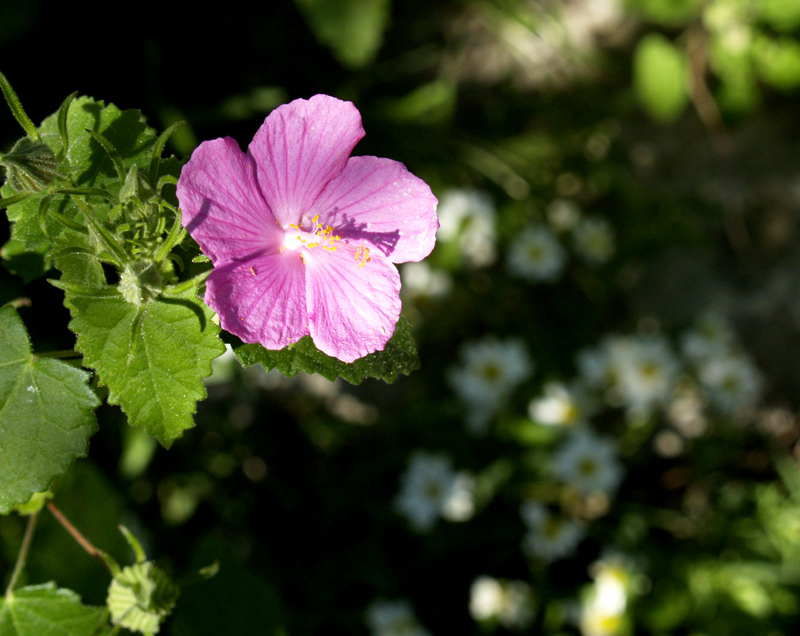 The Buddleja (or Buddleia) 'Butterfly Heaven' that I planted near the cat cove entrance made it through its first summer.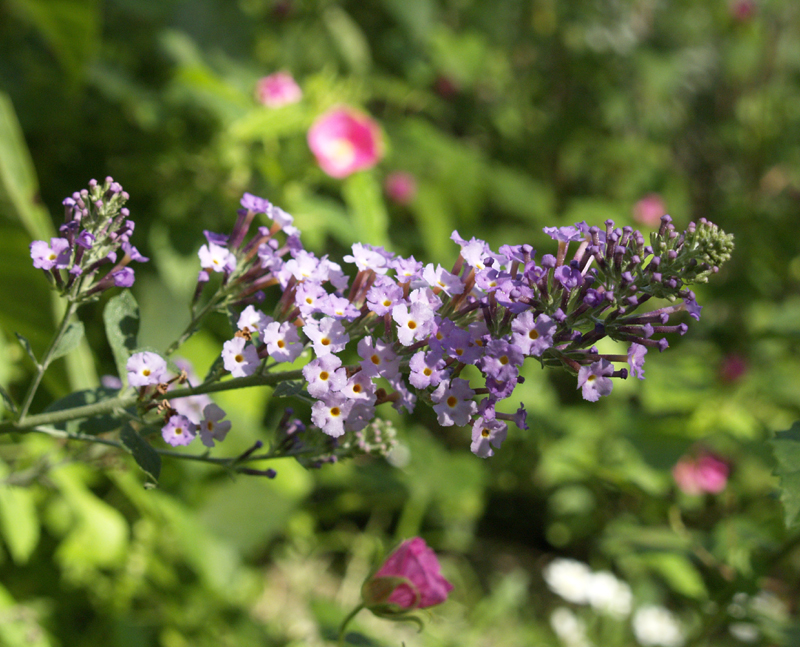 It's still pretty small and tentative about blooming, but if it made it this far, it's either going to be a cove asset or a hog that I'll need to move. Yet another decision to defer.
I'll never take a shovel to the Cecile Brunner on the shed, though I should take the pruners to it. It's flopping all over the place. I make a few cuts every night for the bunnies' appetizers.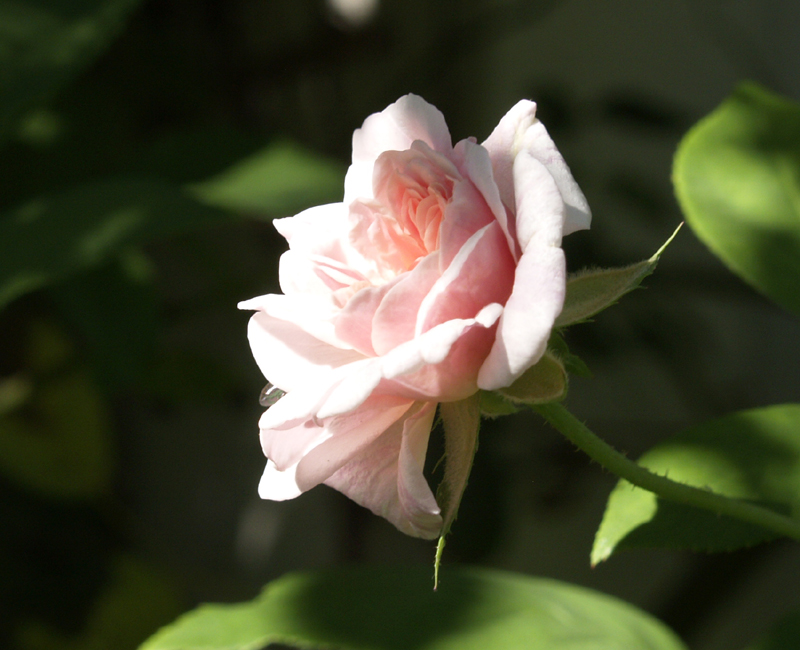 Since pets, like our plants, need some garden control, this week CTG goes to the dogs!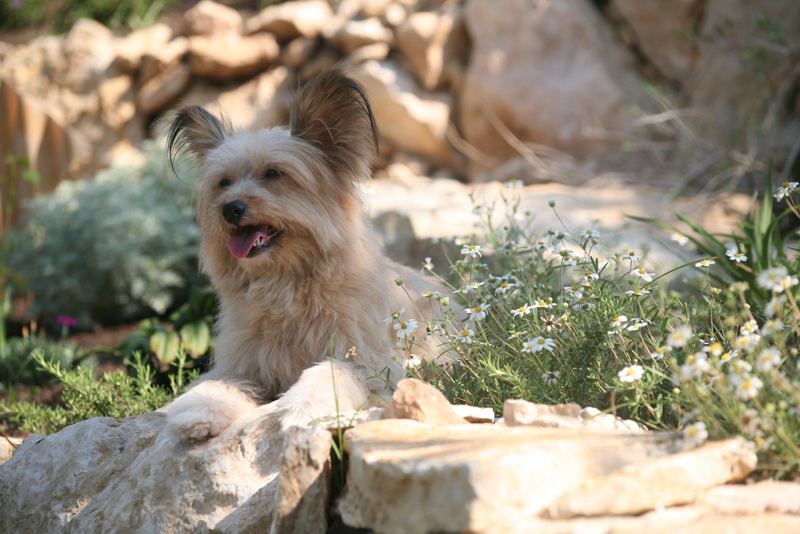 I'm always getting questions about how to garden with dogs. So, Angie (pictured above), Devon, and their friend Kaiser join Tom and Janice Patton, dog trainer & behaviorist from A Real Friend Dog Training.
First, the dogs had to get through all the studio pup- paparazzi. They don't give autographs, but they're not stuck-up about kisses. And they put on a show for their cause: to help out their buddies who get a bad rap for things like digging.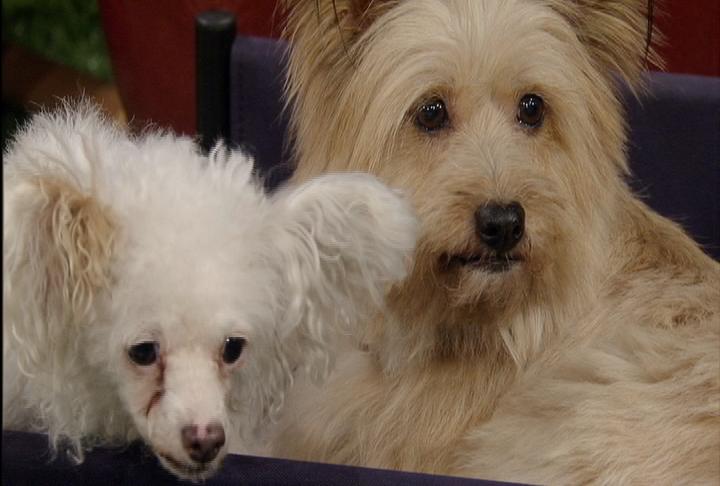 Janice gets 4-paws-up for insight behind your dog's behavior in the garden, and how to turn their instincts into an asset.  She also clues us into doggie dangers, like cocoa mulch. We'll have her extensive details on the CTG web site. As she once told me, "Dogs can't write an essay."  But people can, and you'll find value in hers. Though, honestly, I think her dogs (like Devon) wrote this essay, and she's just the one with the keyboard.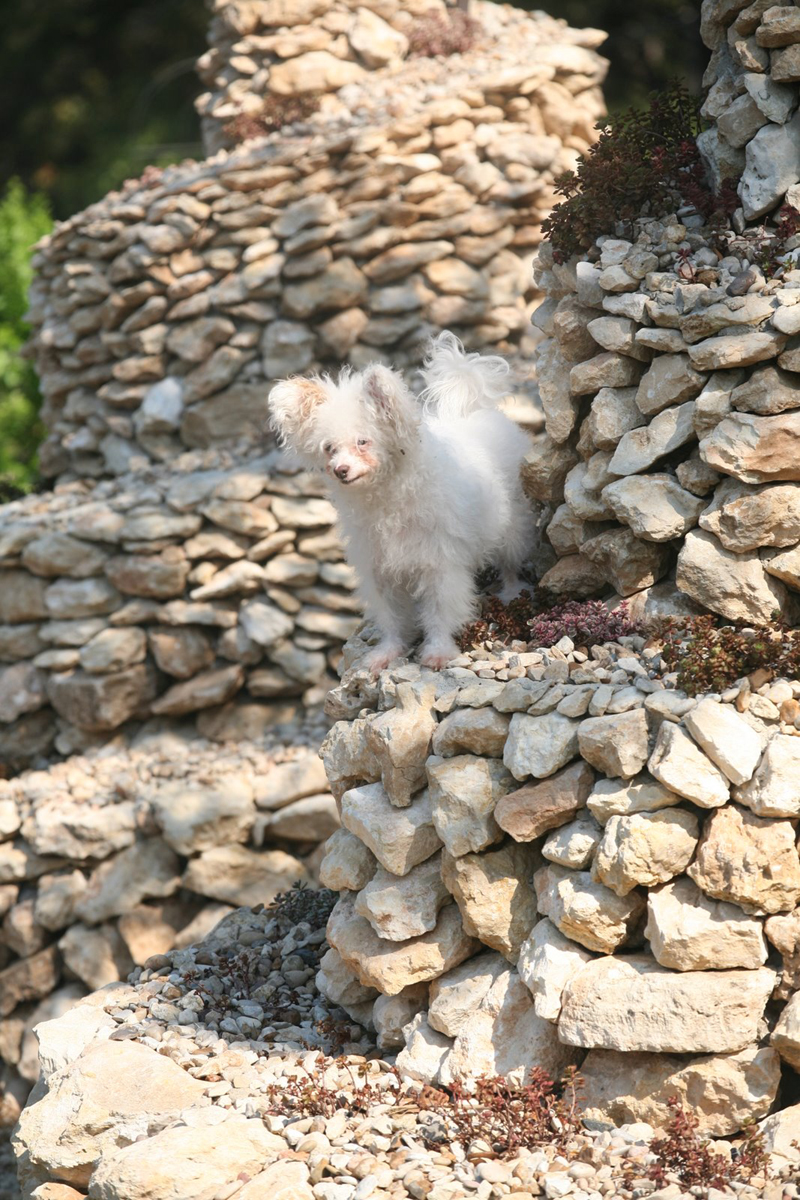 You and your dogs can watch it online at KLRU.TV starting this weekend.
Until next week, Woof!
Comments