July 29, 2010
Succulents for kids, Blocker's garden tour, red oak troubles, beneficial wasps
My garden's a little out of control.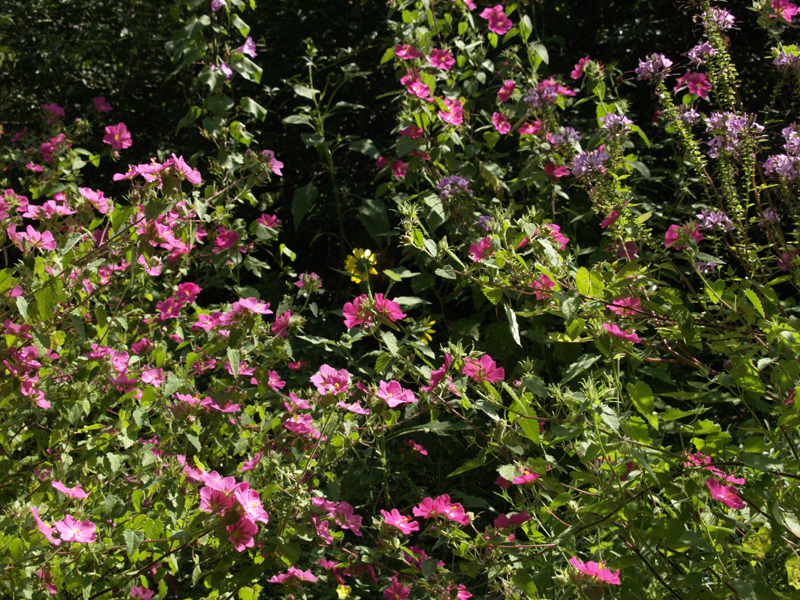 It's kind of a big mess. Someone needs to keep an eye on things.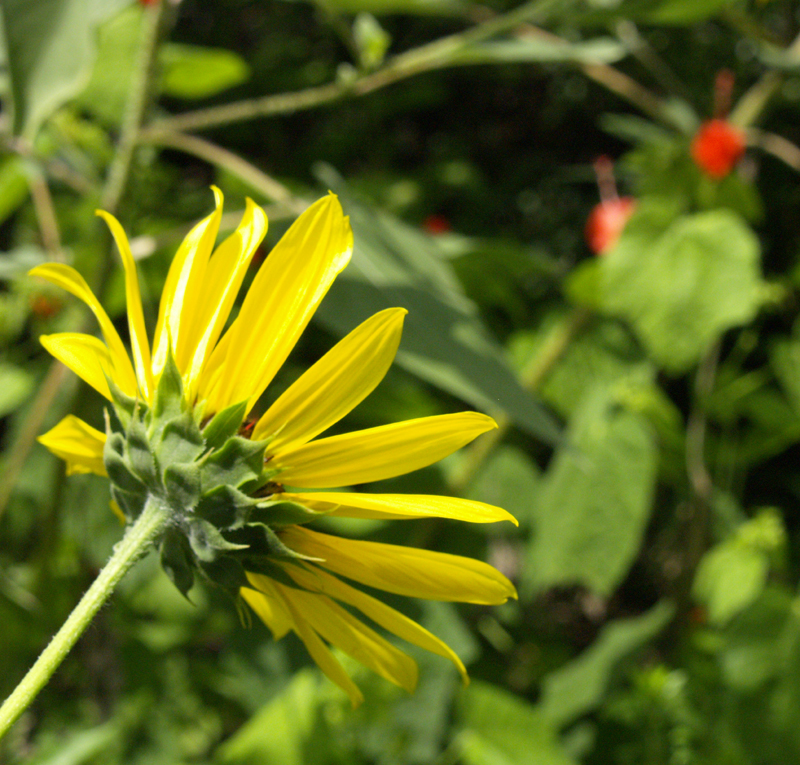 For now, it can't be me. Workload is on steroids. So are the butterflies!  I guess it's a good way to justify a messy garden.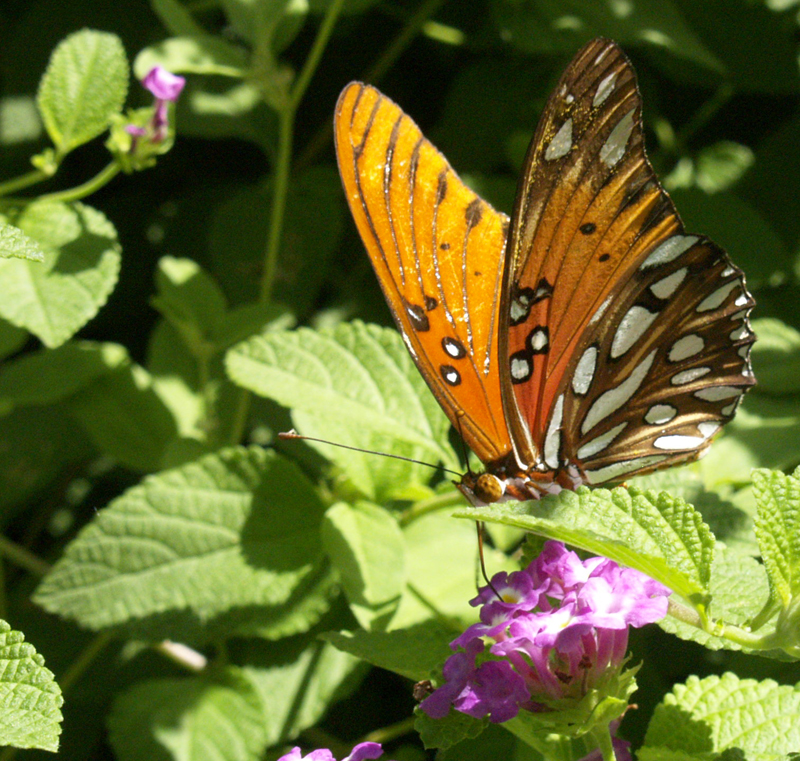 When that Gulf fritillary is fueled up, I bet there will be some eggs on the nearby passion vine that's crawling all over the place. How can I justify pruning it now?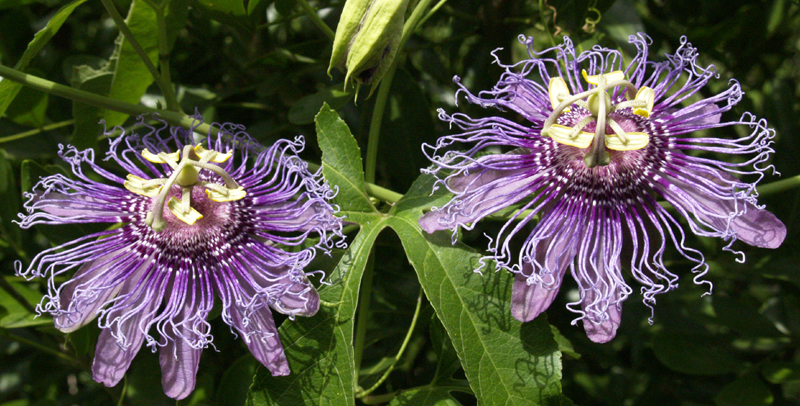 This week on CTG, Daphne reminds us that every insect has a reason, even when it makes you want to stamp it into goop. If you can open your heart to a few tomato hornworms, you may get a  nursery for beneficial braconid wasps!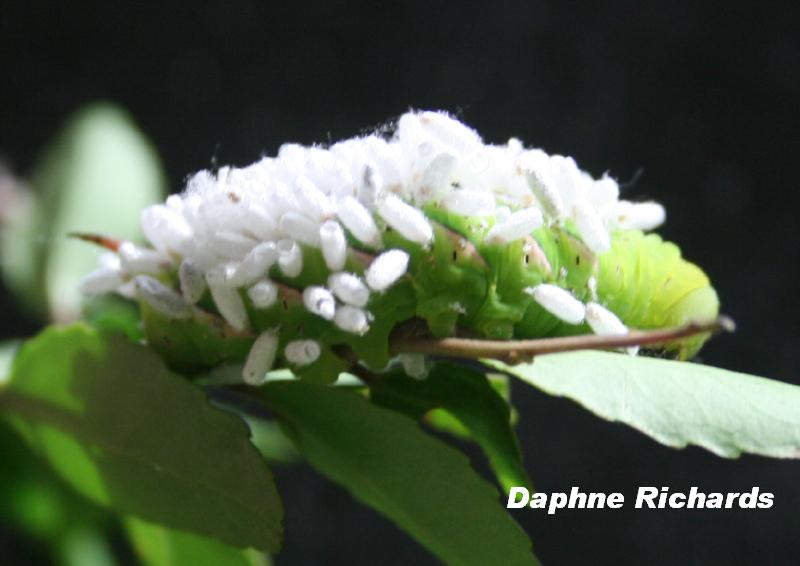 They're so tiny you may not even see them, but they rely on your caterpillars to feed their young. Give them a chance and you've got free help.
Milkweeds, including Asclepias tuberosa, tend to attract Oleander aphids. They only bother oleanders and milkweeds, but will attract beneficials to eat them. Summertime picnic for ladybugs and green lacewings!  Mainly, they'll entice the Monarch butterflies to your ever ready camera, since it's their essential larval food. Lots of butterflies like the nectar.
Insects are a surefire way to get kids intrigued outside. Another is to get them their own plants, with fun names like Cub's Paw or Panda Paw.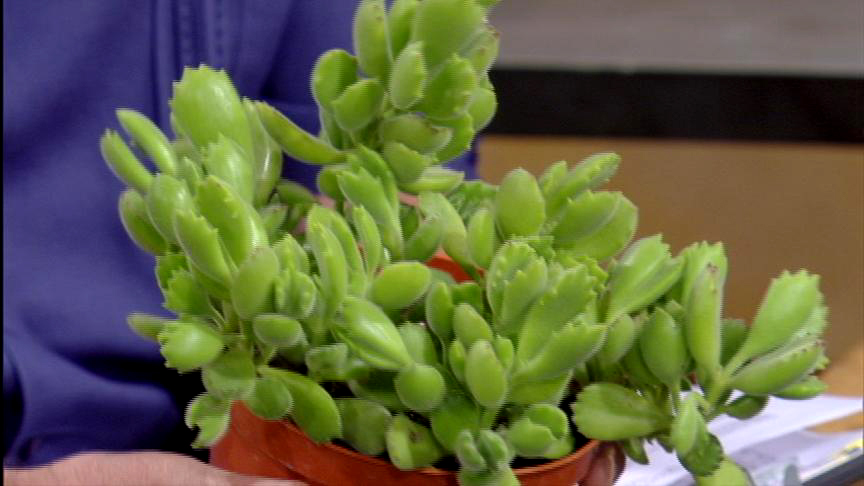 This week on CTG, sweetheart Cindy Arredondo from Desert to Tropics joins Tom to show off soft succulents that spark imagination with the kids. And hey, with us old-timers, too!
In San Antonio, Carol & Richard Blocker fell so in love with cactus and succulent plants that they designed their entire garden around them.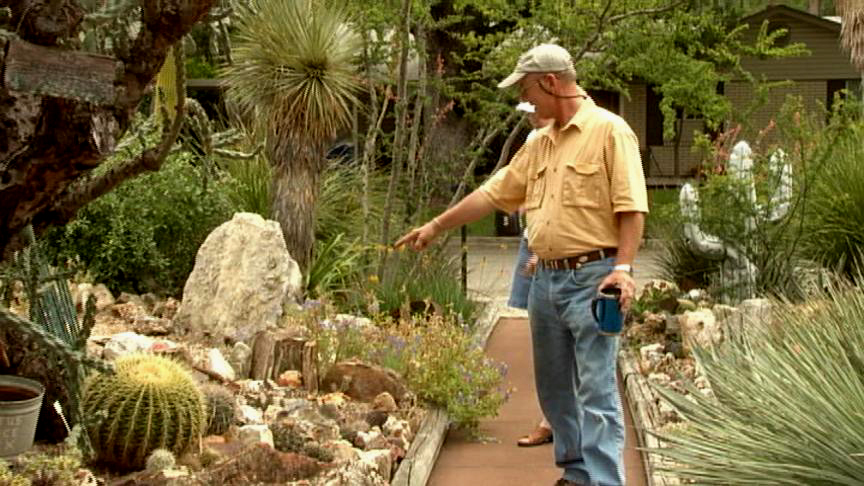 This week, our featured video visits their outstanding garden. Ed Fuentes even taped some of their blooming cacti in April for our special 2011 documentary on wildflowers. (My first high definition project).
Richard also answered my question about why my Santa Rita prickly pear (a division from Tom) dropped its first little flower this spring before it opened. I was just dying to take a picture for you. Plopped right off. You can see the stub.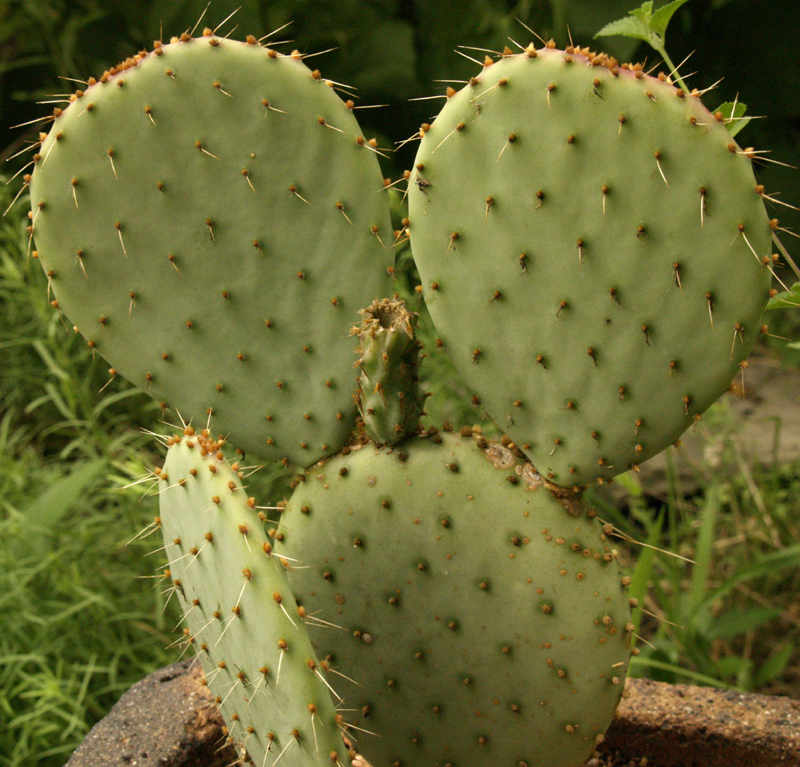 I hadn't watered it, since I didn't want to over water. Well, that was a mistake. While it's putting on flowers, it needs a little extra help, especially when it's still so young. There ya go!
Join the Blockers at the San Antonio Cactus & Xerophyte Society meetings and events to learn even more.
PLUS, you can meet Cindy and the Blockers in person at the Austin Cactus & Succulent Society's show & sale on Labor Day weekend.
I thank viewer Phillip Smith who sent us this picture of his troubled red oak.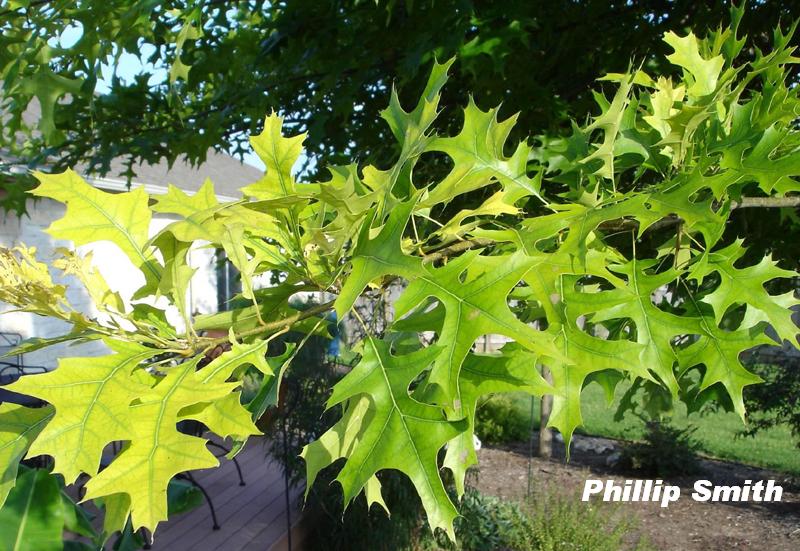 Arborist Guy LeBlanc said this was an excellent example of iron chlorosis that plagues some of our red oaks. At Mueller, I've since noticed that the red oaks in the median are deep green, while the ones on the other side are almost chartreuse. Anyway, this week, Guy explains why this happens, what to do about it, and how to tell the difference between iron chlorosis and nitrogen deficiency.
Until next week, Linda
Comments