August 12, 2010
A painting that captures my heart
It's not every day of the week that you get a painting made just for you. In my case, it's the very first time!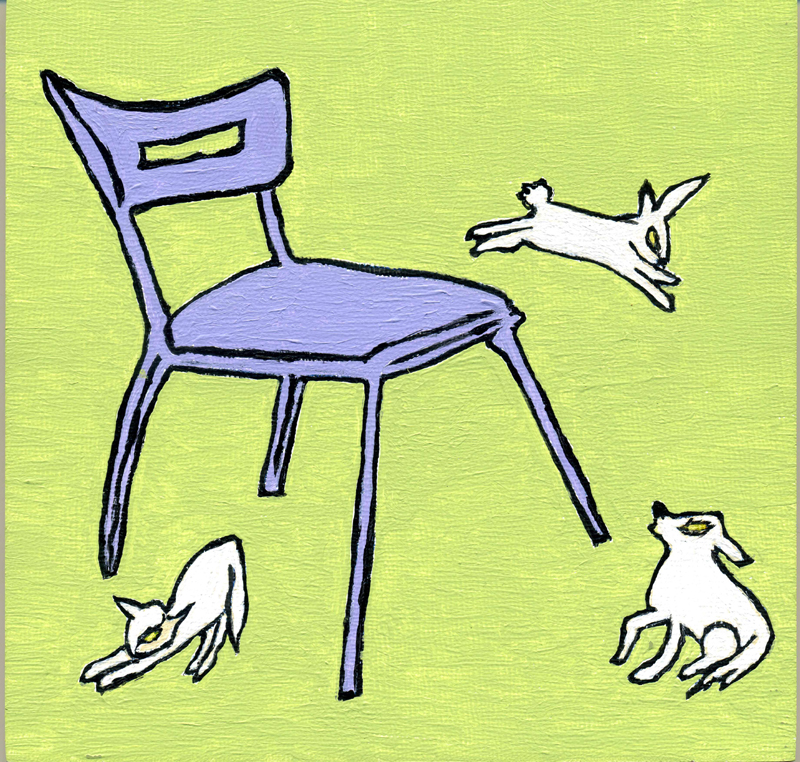 The artist is Iris, who blogs at Society Garlic. When I ran into her one day, I discovered that along with professional writing, gardening, and yummer-bear recipes, she's a painter! Her cachet is pets on a chair. She's donated paintings to fund-raising auctions to support the Green Corn Project, and this one to the Humane Society.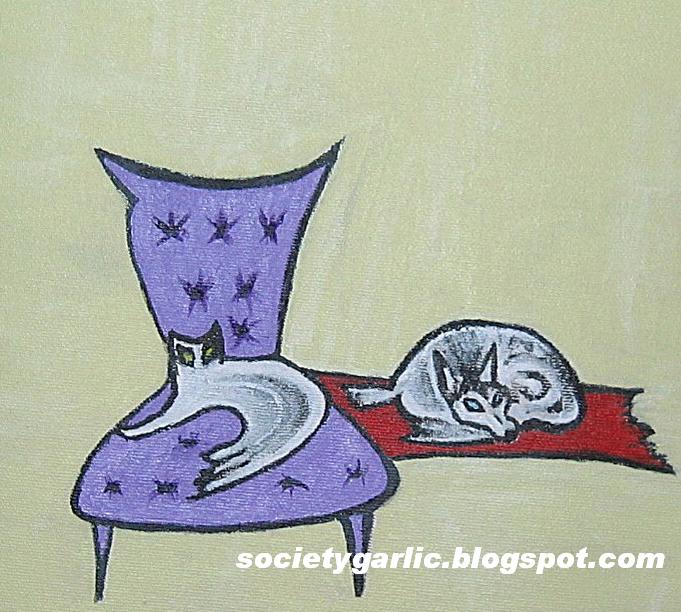 I just had to ask:  Can you represent my little family with a cat, dog, and BUNNY on a chair? Iris knew just how to get into their little brains to capture everyone's diverse personalities.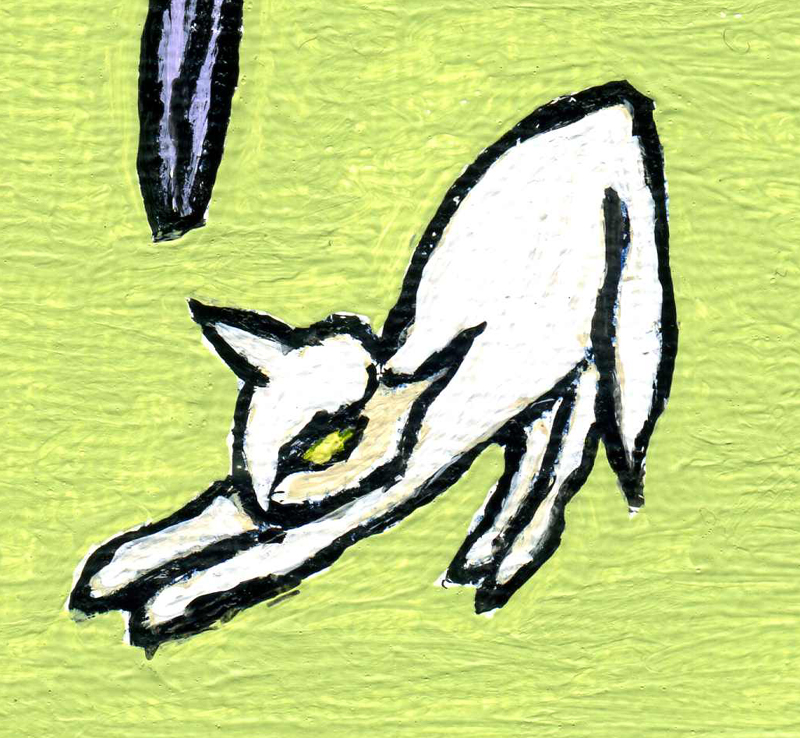 Cats: "Who are you again?"
Bunnies: "Time to change the alarm code; someone keeps getting in."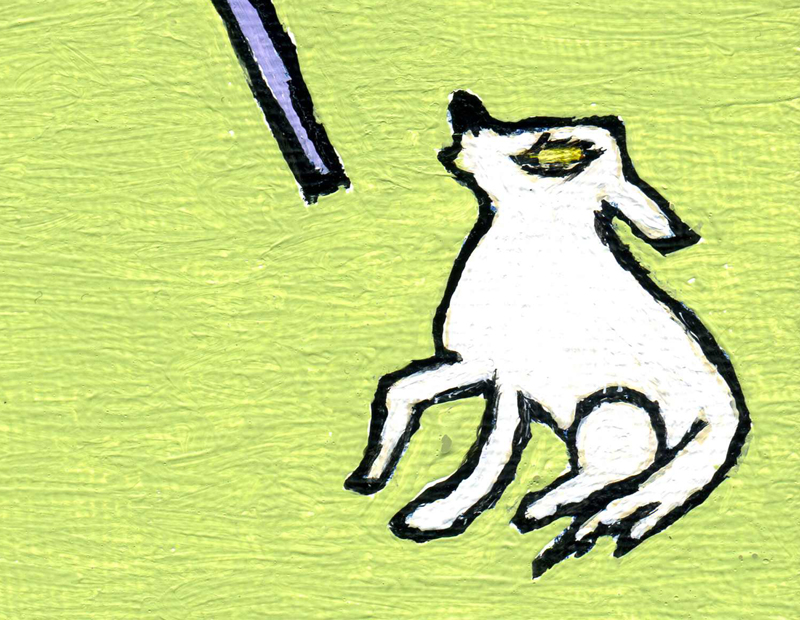 Dog: "I just want to give everyone a kiss."
Down the road, when wayward puffs of fur no longer challenge my broom, we'll remember when we were Mom & Dad to rescued cats, dog, and bunnies, usually in charge of our chairs!
Iris, who includes bluebells in her garden, would love this one (Eustoma exaltum ssp. russellianum) that I spotted at the Lady Bird Johnson Wildflower Center.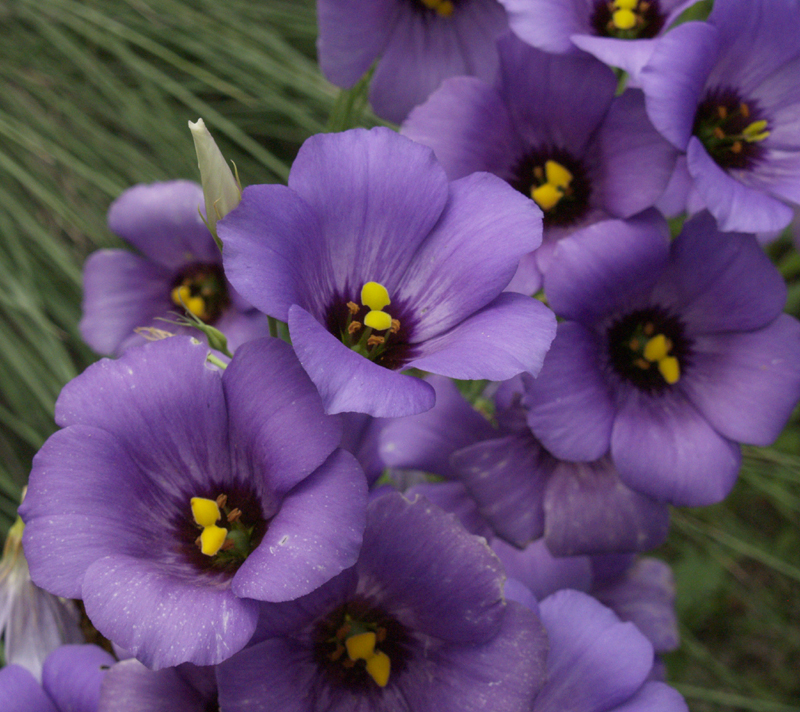 Her luscious one  is Lisianthus 'Mariachi Blue.'  Must have it!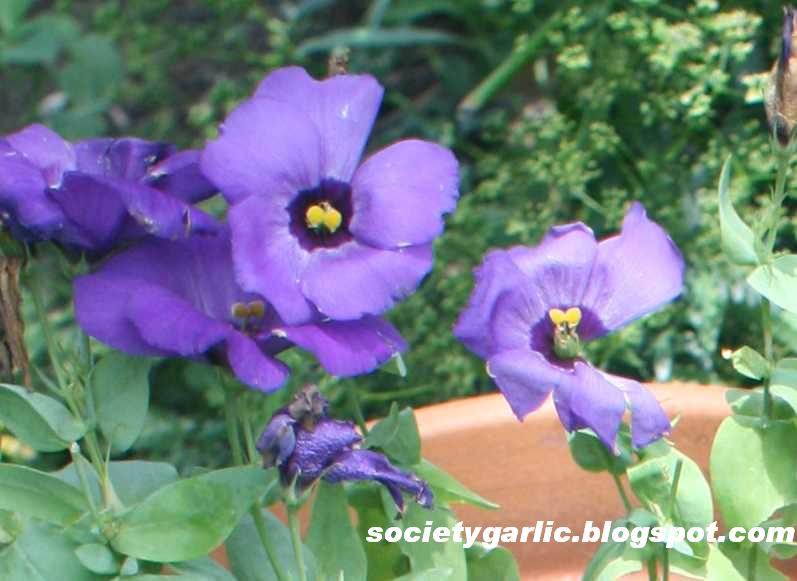 At  nurseries, you can pick up these hybrids. Here's some info from the Lady Bird Johnson Wildflower Center:
In Japan, this plant is known as Lisianthus, an older name for the Eustoma genus. It has been developed in pink, white, and deep purple blue color varieties with both single and doubled petaled flowers.
Bluebells can be tricky to grow, whether native or hybrid, but if they find the right spot, they are worth a try.
Another one that's tricky for me is Rudbeckia. I gave up on them years ago.  I love them, but they rotted fast in my garden. Then, I walked out one morning and spotted this in the crape bed.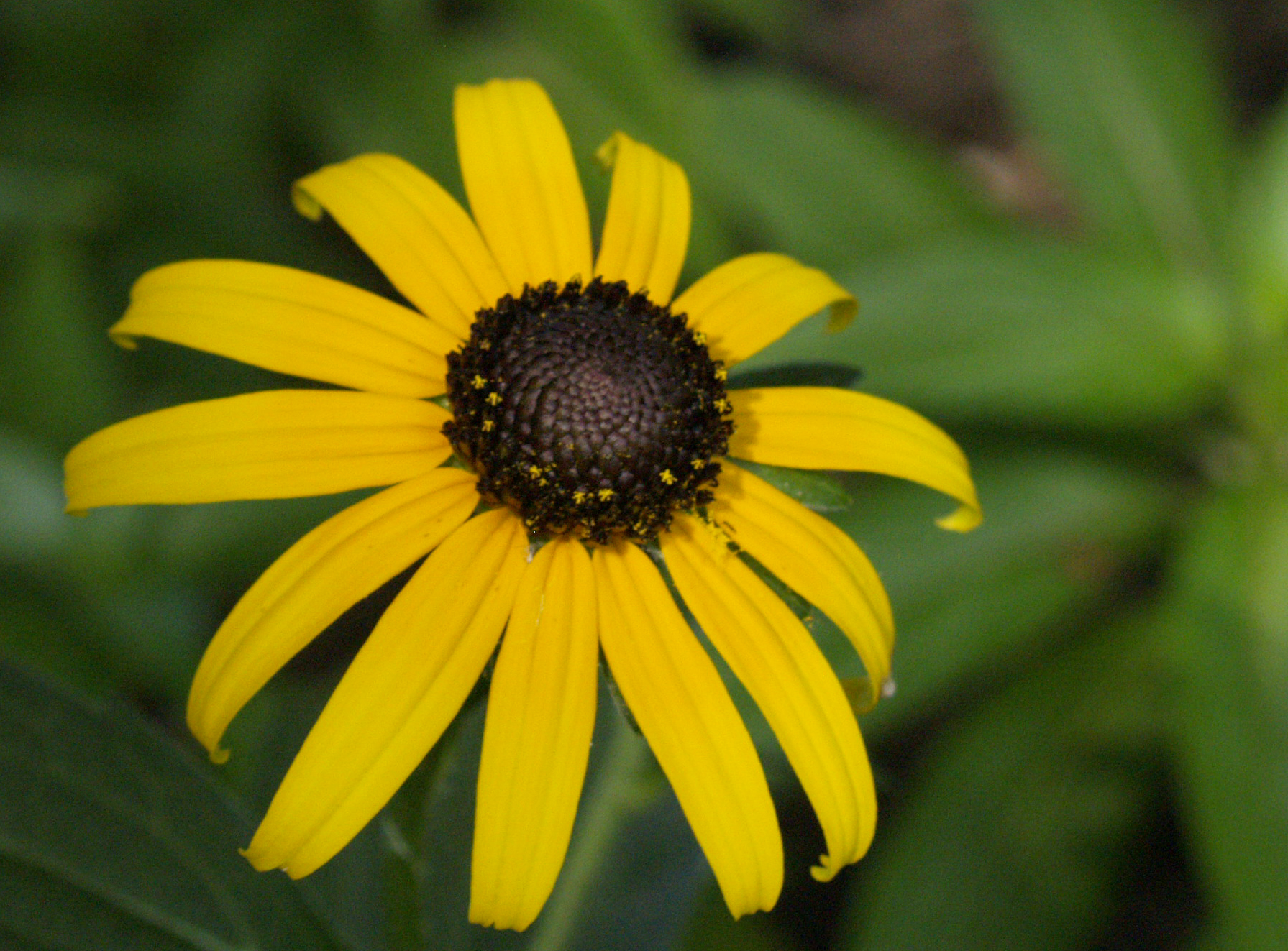 No clue how it got there, but I'll take it! I've learned significant life lessons from the garden and pets: respect, wrangle, and jump for joy when you run into great surprises.
For KLRU viewers, tune in Saturday night at 8 p.m. for our Brit com evening, with some of your favorites, plus the premiere of After You've Gone. This one takes a poignant, witty  spin on family relationships when mom moves out and mother-in-law moves in. I think some fur will be flying!
Until next week, Linda
Comments