July 13, 2017
What's Your Color Style: Bold or Subtle?
Some like it hot: gardeners, that is. When it comes to picking plants, they reach for vivid, eye-dazzling colors. Others go for softened hues. I want both!
My baby-pink crinum lilies temper high temps in part shade to sun.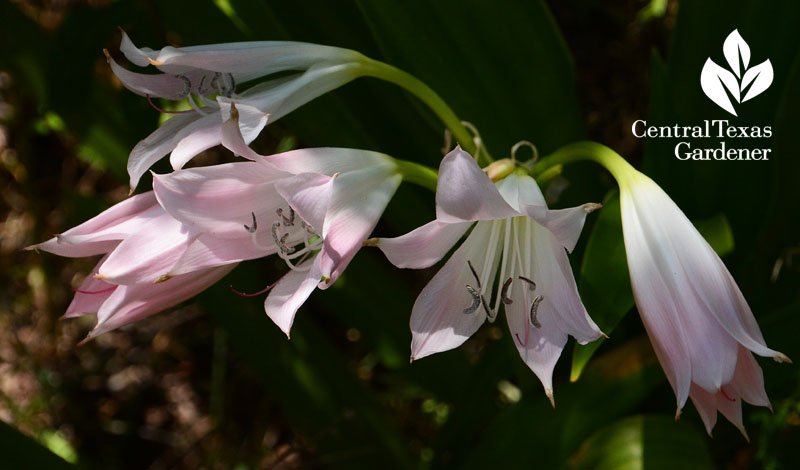 Sky blue flowers visually cool us down, which is one reason why plumbago is so popular in summer, along with its drought endurance. In sun to part shade, they crank out little bouquets until frost.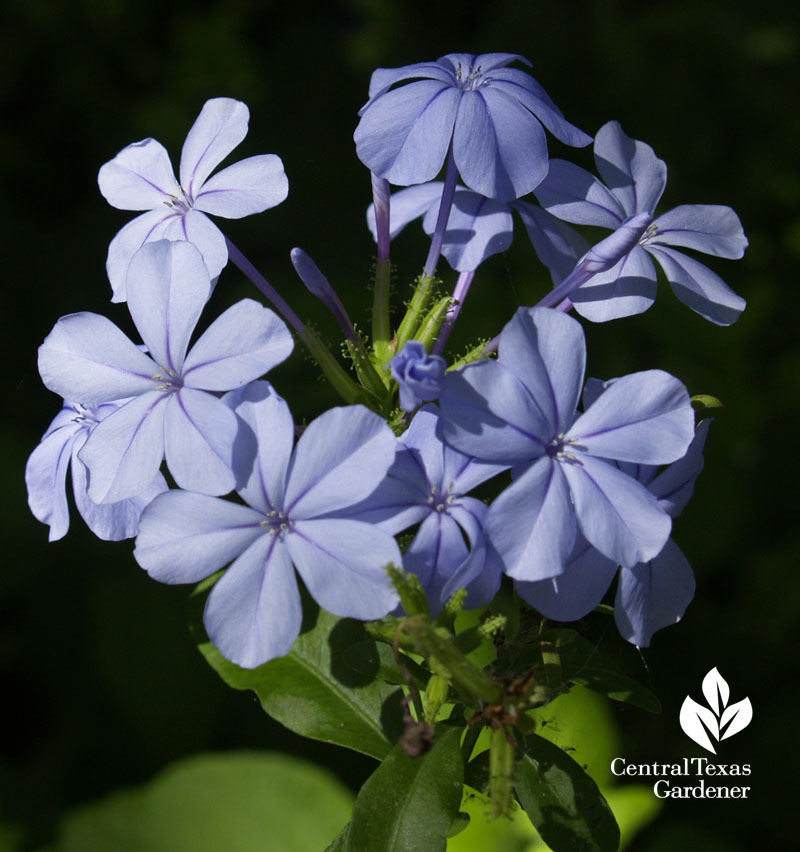 Sun or part shade Mexican oregano (Poliomintha longiflora) goes for bold and soft with lavender-pink nectar tubes to refresh pollinators and hummingbirds. When you deadhead, cut down a few inches and haul the fragrant leaves to the kitchen!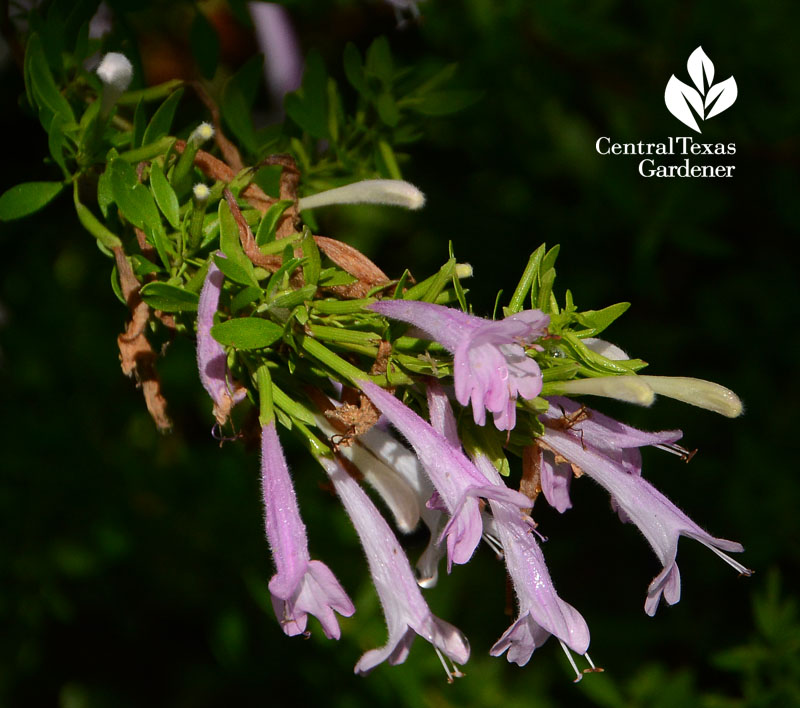 On the bold spectrum, native flame acanthus flaunts hotter-than-summer orange flowers to flag down butterflies and hummingbirds.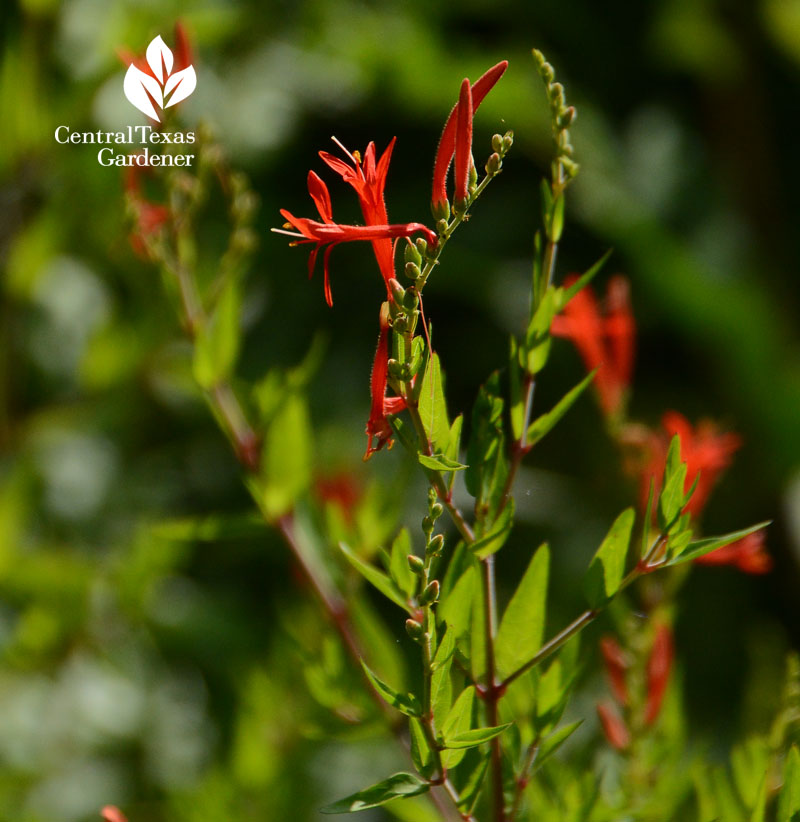 In a patio container, native heartleaf mallow (Hibiscus martianus) captures our hearts with its quarter-sized flowers.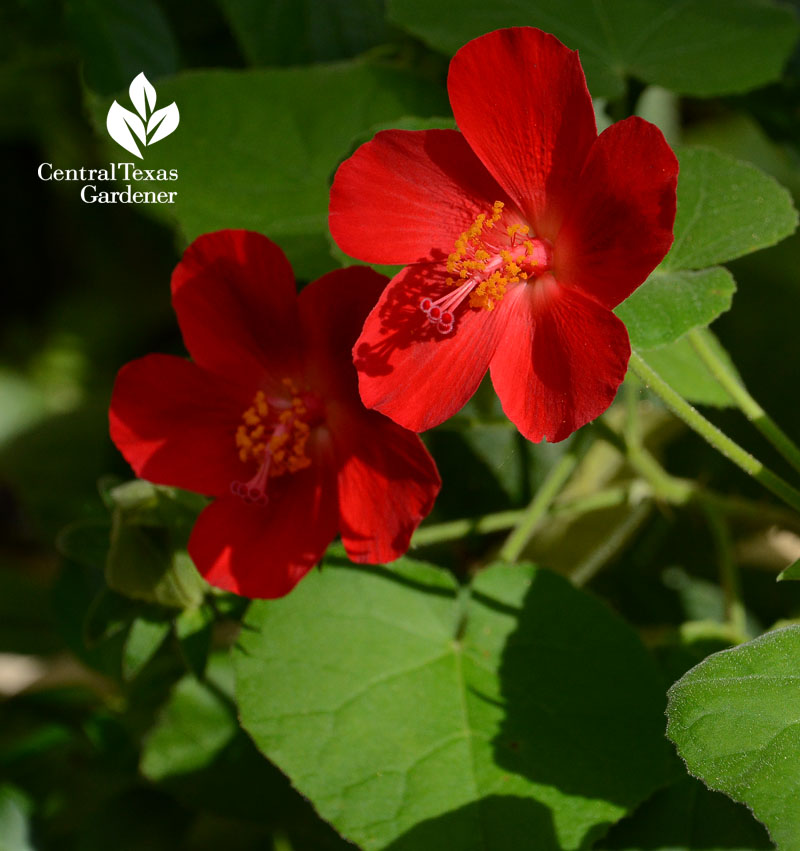 Supersized Moy Grande hibiscus, Daphne's Plant of the Week, is the gigantic Texas Superstar® version. Watch now!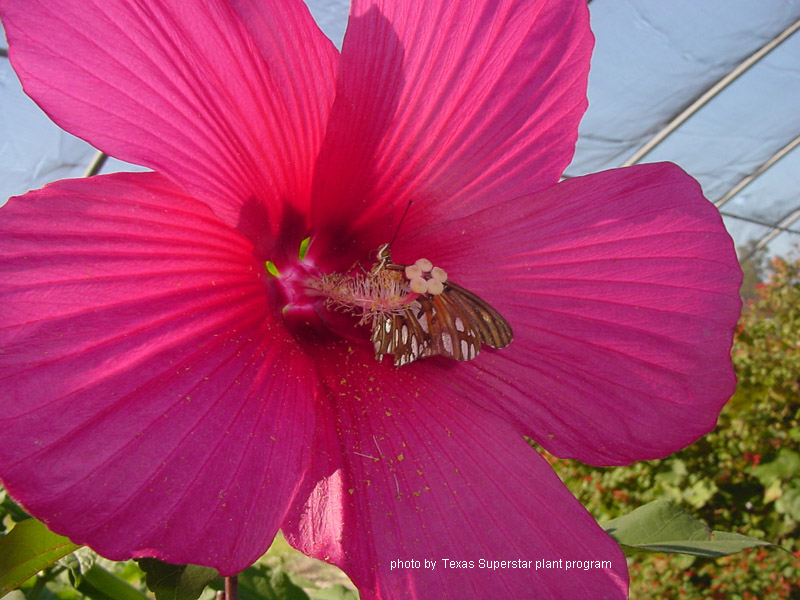 Bring your bold or subtle style indoors, too. This week, Keri Anderson from Slavonk and Hortus Terraria illustrates terrarium designs to suit your classic, whimsical, or bling persuasion.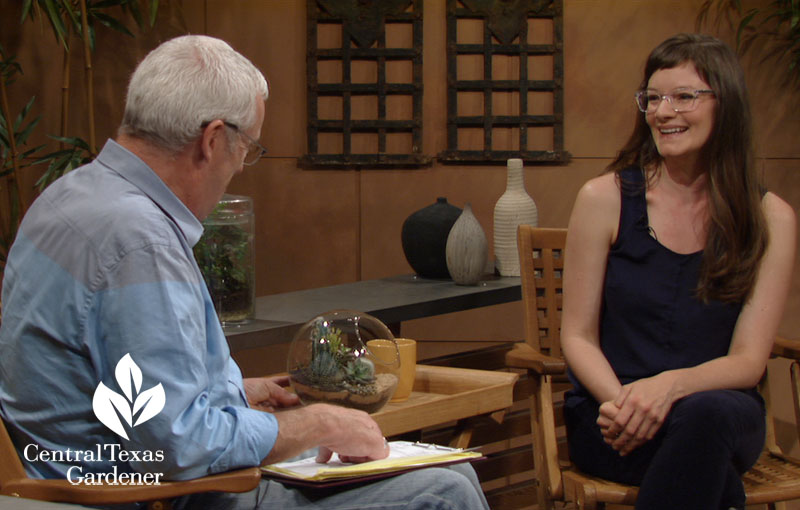 And get her tips to keep your terrarium plants healthy (and not dead!). Watch now!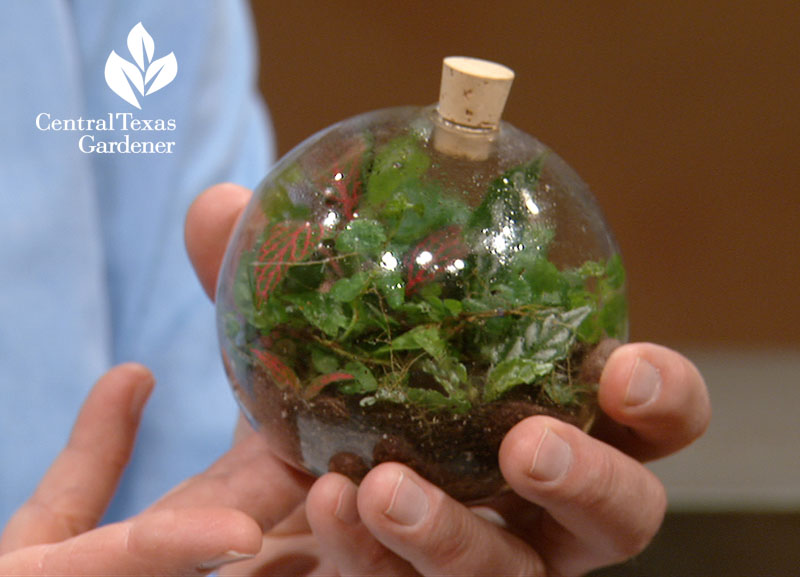 John shows how to pot up your terrariums. Some can take the rocky lifestyle.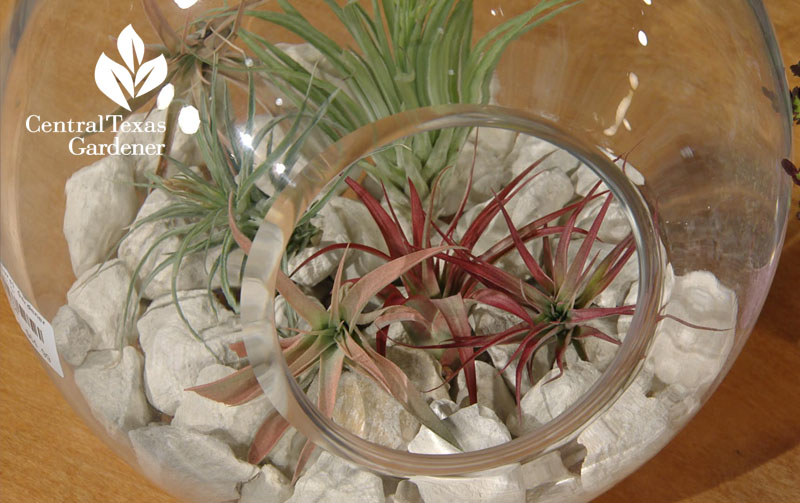 Others need to set down roots with layers of granite, charcoal and soil. Watch now!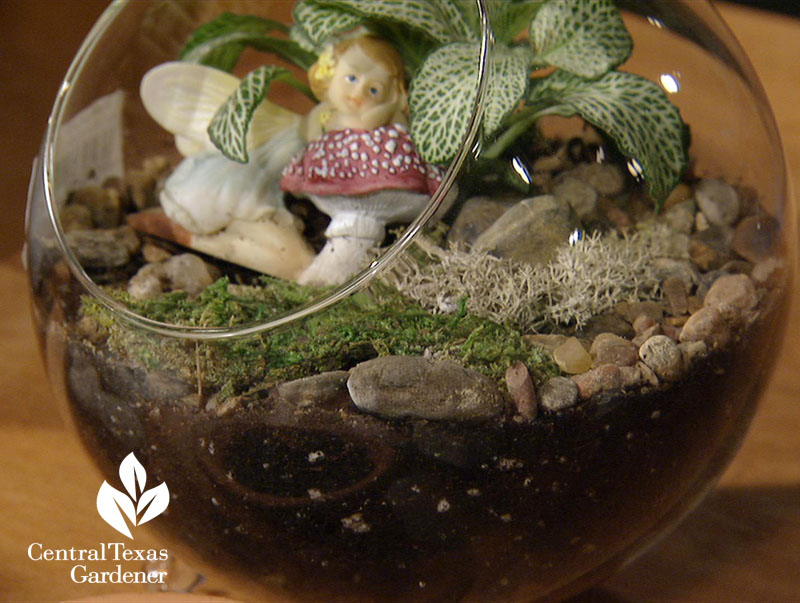 On tour in San Antonio, Heather and Brett Ginsburg chose xeric bold and soft. In fall, purple trailing lantana, purple fountain grass, and gulf muhly frame wrap-around decomposed granite walkways.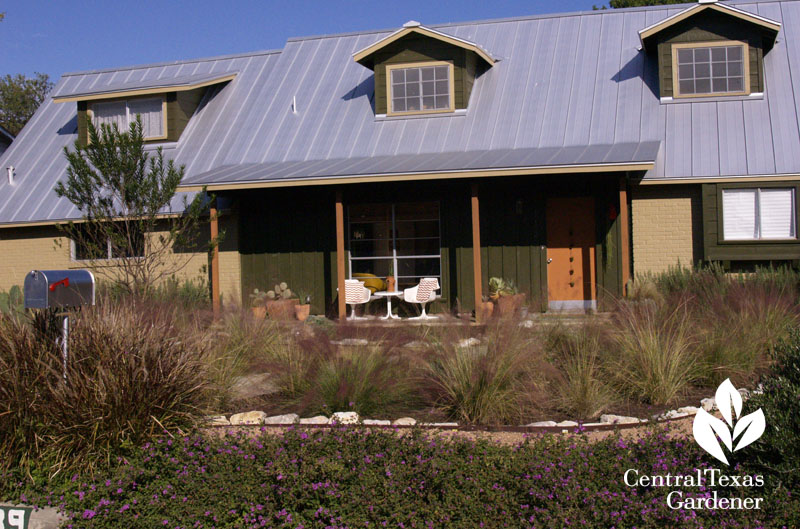 Hundreds of pollinators head for purple trailing lantana, Salvia leucantha, and Russian sage that camouflage the street view from their porch. Hummingbirds also like S. leucantha.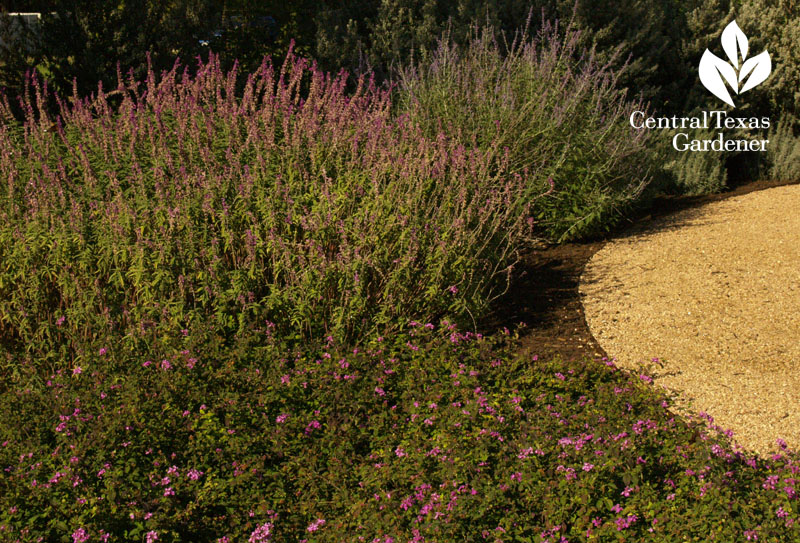 Silvers of many hues glimmer under moonlight when the family gathers on the porch. Native Gregg dalea spills, while 'Powis Castle' artemisia thrills.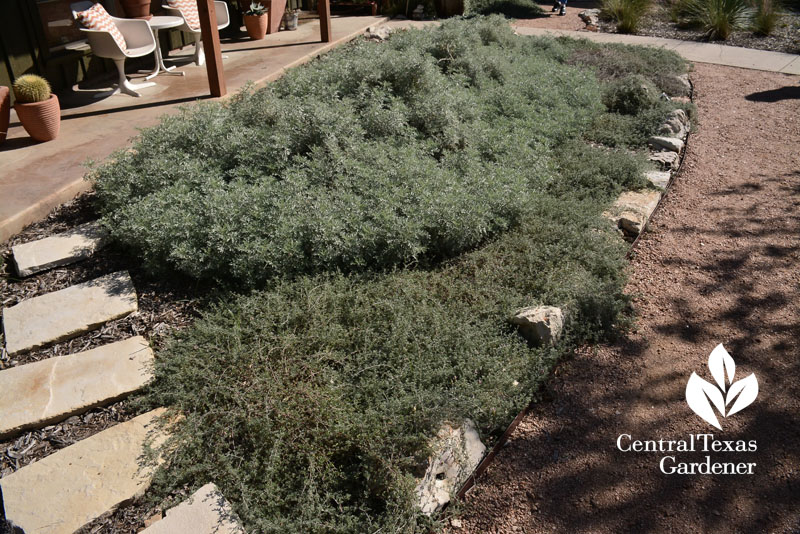 At another end of the porch, native silver ponyfoot spills right along with the dalea.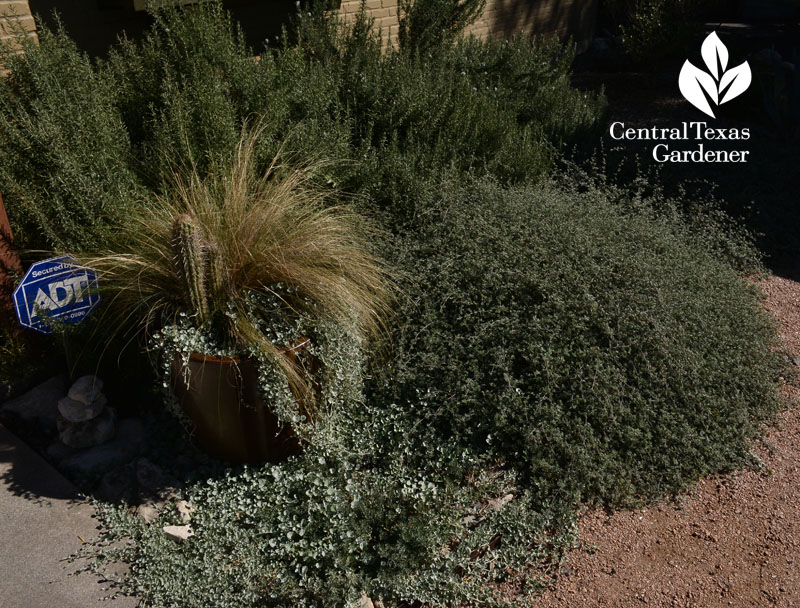 And creeping germander creeps along, awaiting pollinators on its lavender blooms.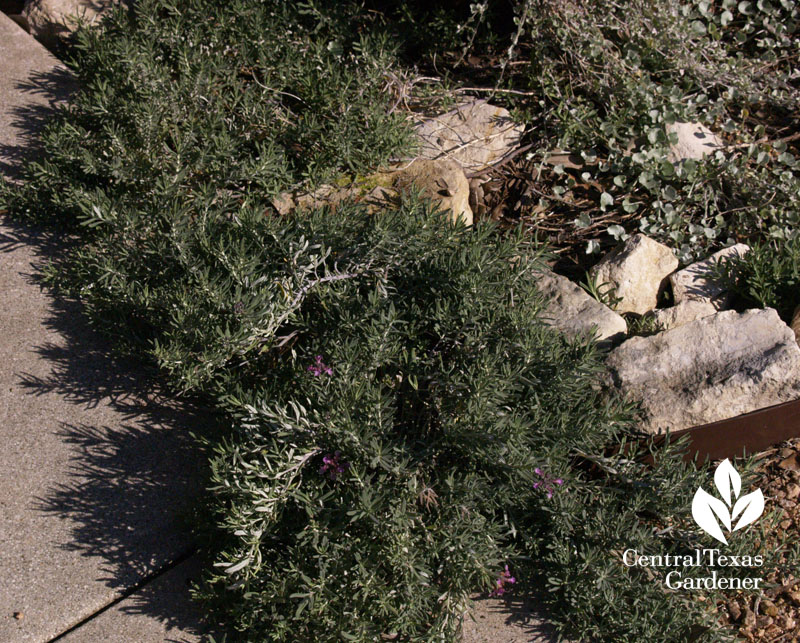 Watch their dust-to-garden story right now!
Thanks for stopping by and see you next week! Linda
Comments