August 10, 2017
Beautiful Ideas I Brought Back from Buffalo
On a trek to Buffalo, NY for the GWA: The Association for Garden Communicators 2017 conference, my jaw dropped over color combos with plants beloved by folks in my home town.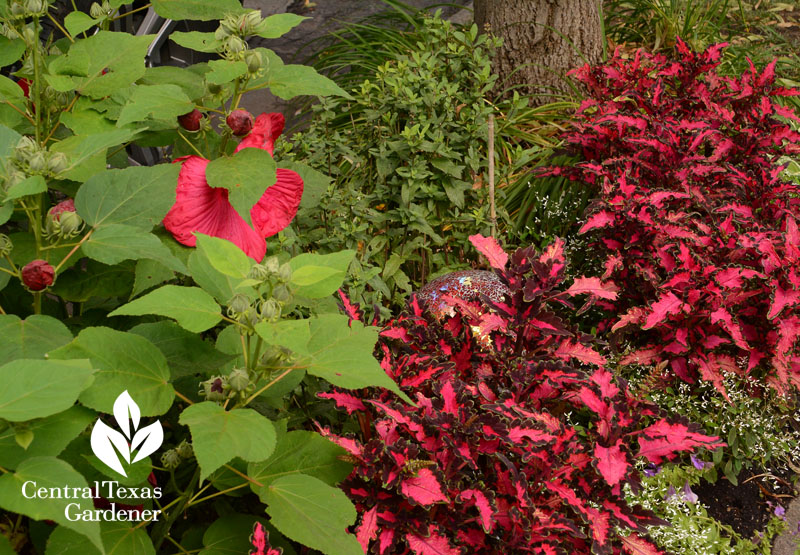 Vivid coleus, gigantic hibiscus, and possibly 'Diamond Frost' euphorbia resurrected this hell strip. I do wonder: which came first—the speckled magenta gazing ball—or the plants around it? Designing for THE fabulous find accent is pretty much a garden global passion.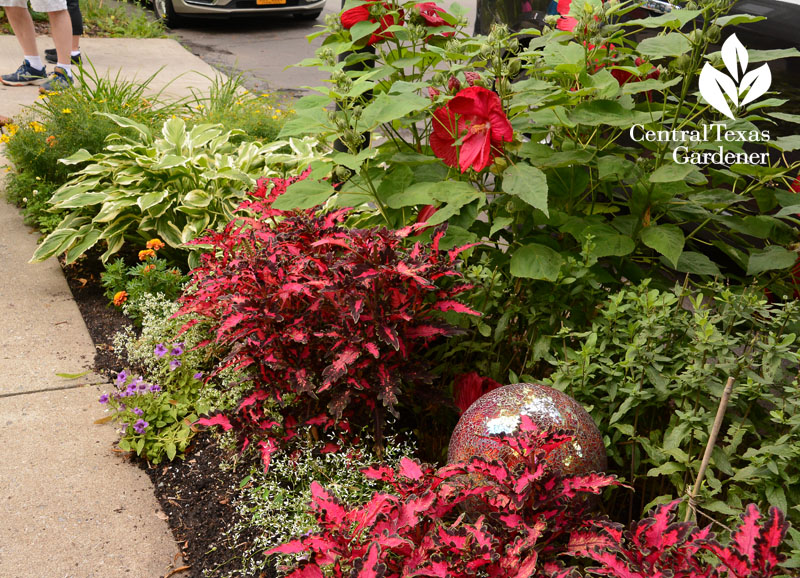 In Austin, you'd have to separate sun-loving Rudbeckias from Japanese maples that prefer some shade in our harsh rays, but that's what depth is all about.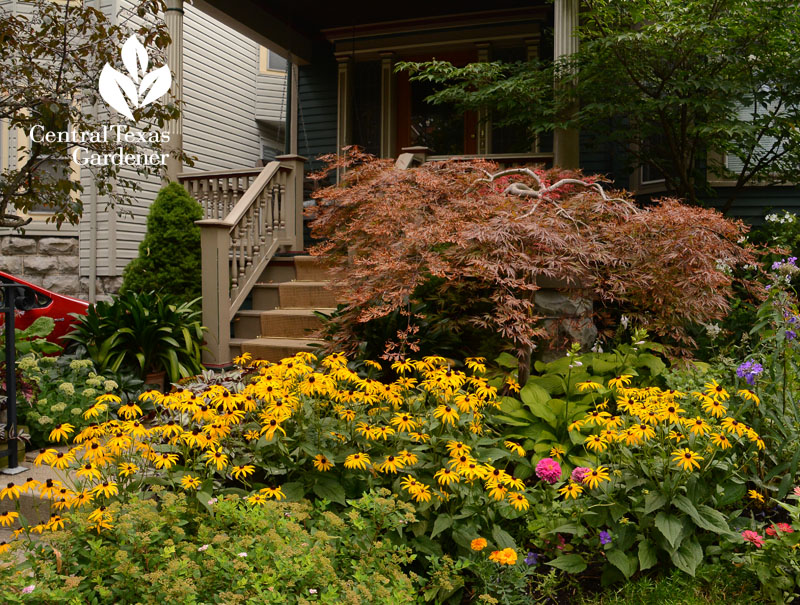 Here, Rudbeckias dot a front yard bed that includes bee balm, yucca, and 'Autumn Joy' sedum (or similar!). Buffalo gardener extraordinaire, Jim Charlier, tells me that they make it back fine after below 20° temps, joyously spreading themselves around.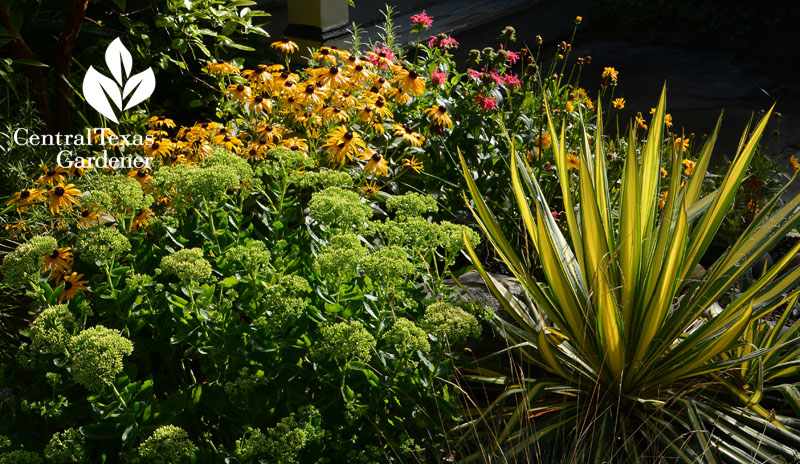 I'll tell you more about Jim's darling garden with Harry Potter fun in a future blog, but read all about it right now in This Old House online.
In the narrow lots of these late 1800s Victorian homes, gardeners make the most of every inch, including that oft-ignored utility stretch between houses. This used to be a plain old driveway.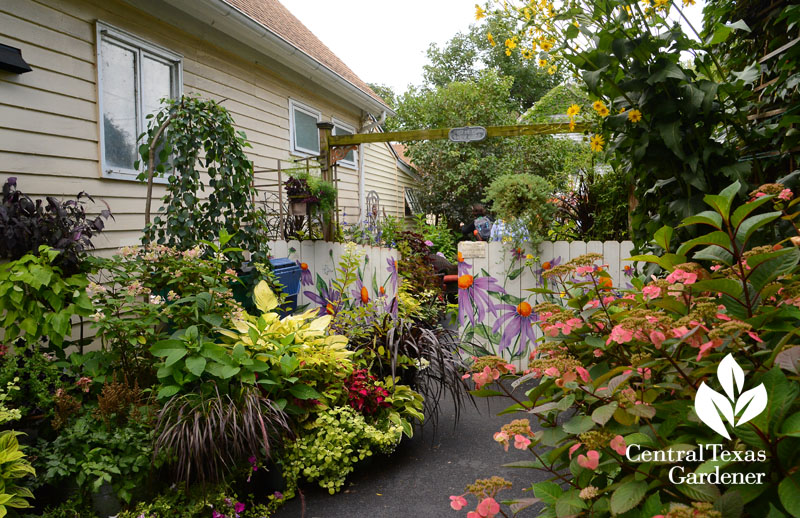 Clustering plants for dramatic effect is universal.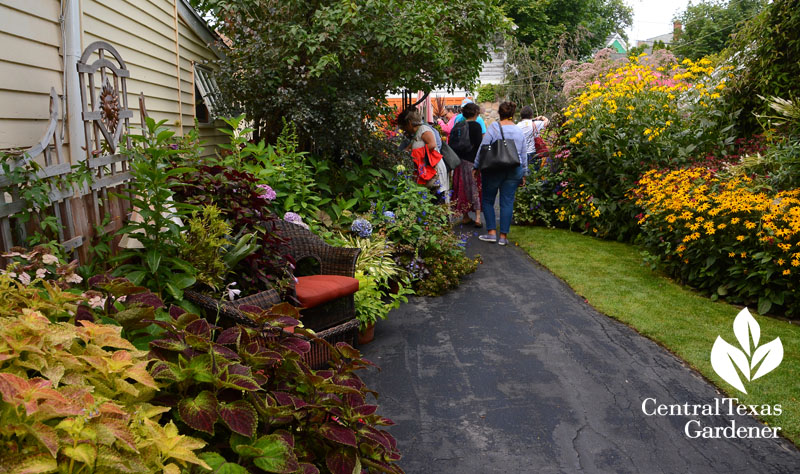 The super big deal here? This gardener is color blind! Coleus, salvias and gomphrena harmonize in vivid and soft hues, strengthened by contrasting shape and form.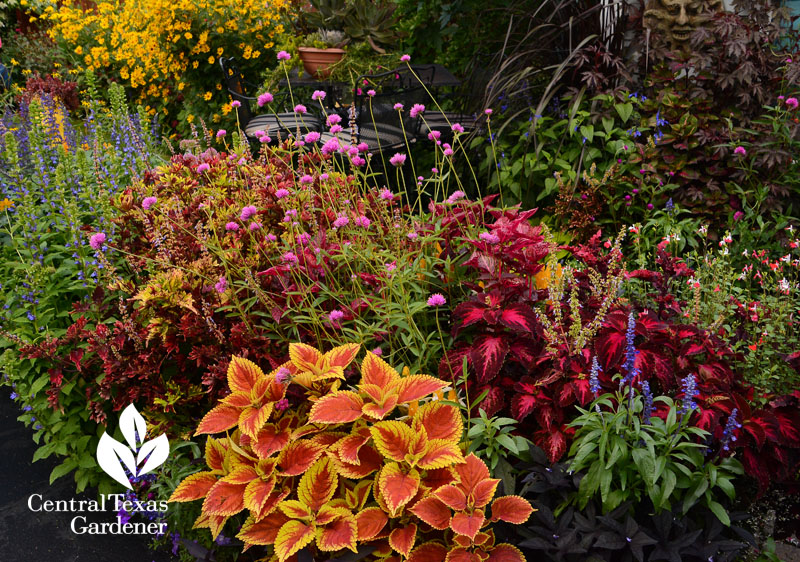 While we duck inside in summer, Buffalo gardeners head outside. This gardener tucked in conversation nooks for one-on-one or sedum-adorned round table chat.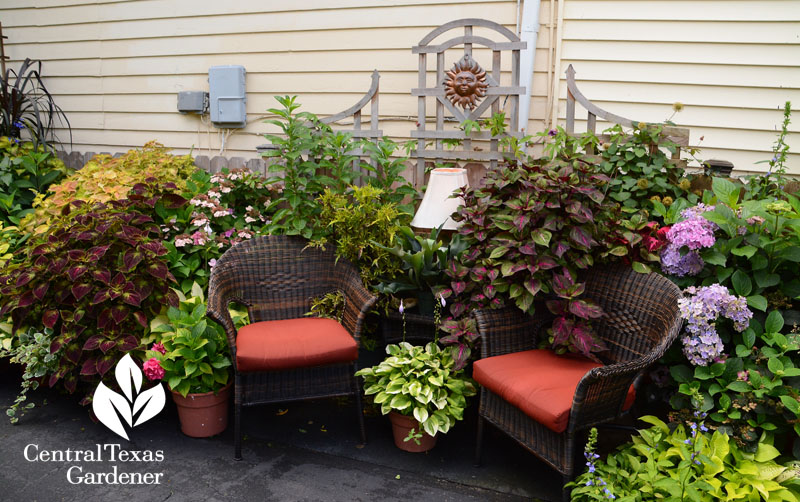 Here's what the best dressed manikins are wearing this summer. Remember, this guy is color blind!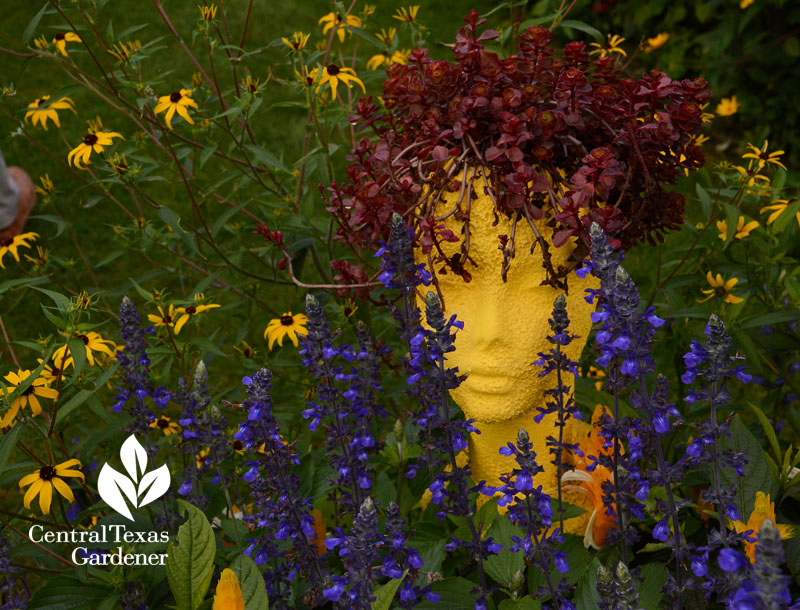 Neighbors are truly connected in these rejuvenated sections of Buffalo. Instead of fighting boundary lines, these gardeners connect them, building most charming relationships.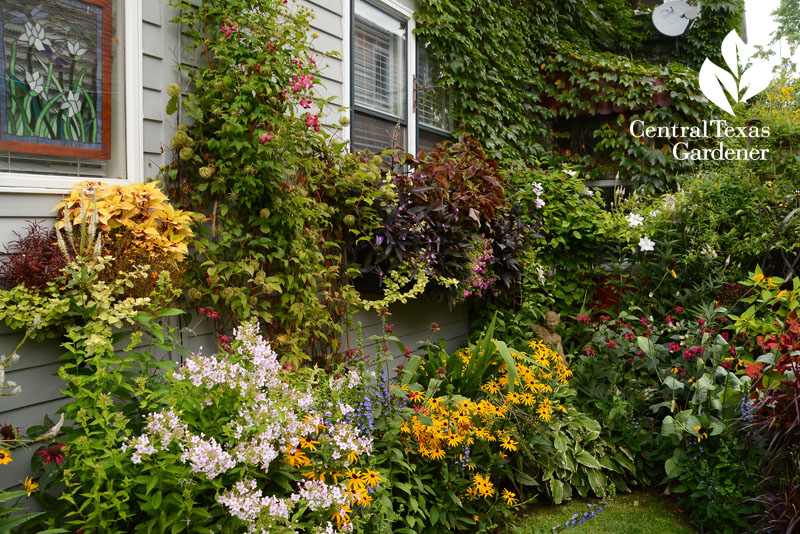 I only got to see a few gardens, but we can all visit over 400 of them next summer on the Garden Walk Buffalo
Thanks for stopping by! Linda
Comments