June 21, 2018
Growing Dreams
I've met so many people who changed their life's direction thanks to a plant. Often, it's how or what they choose to grow. Sometimes, it leads to changing or embellishing careers to cultivate a new pursuit.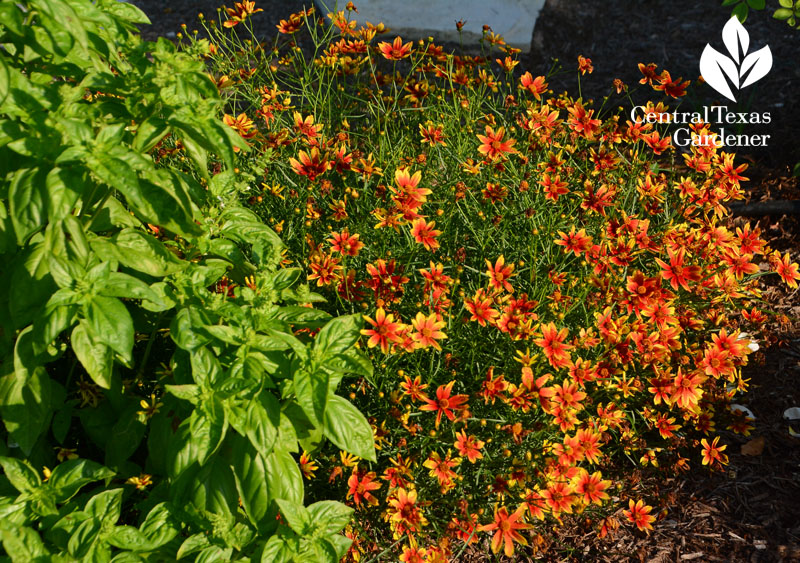 This spring, we taped graphic designer James Barela who added plant cultivation and custom-made containers to his artistic curiosity.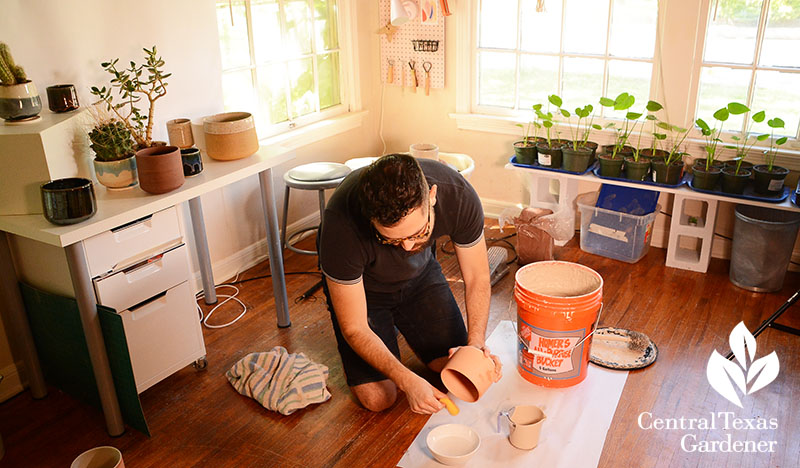 That led him to launch his beautiful Baetanical how-to blog and online shop.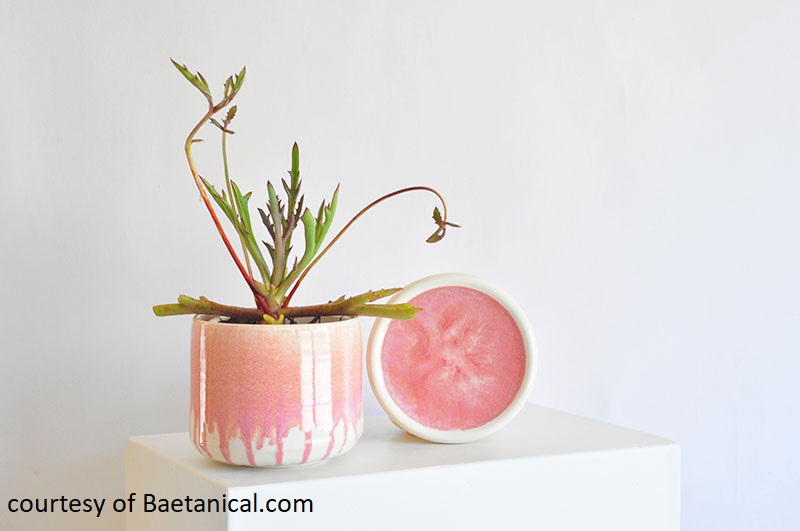 In September, we'll feature his process of turning clay into artwork, assisted by cat ceramicist-in-training Luna, just old enough to be spayed recently.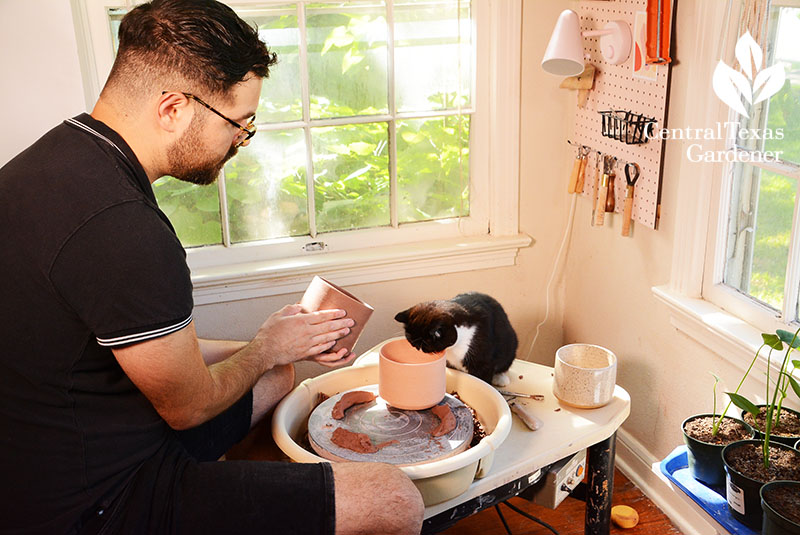 This week, James (and Luna) joins Tom to illustrate what motivates his artistic union of plant and container.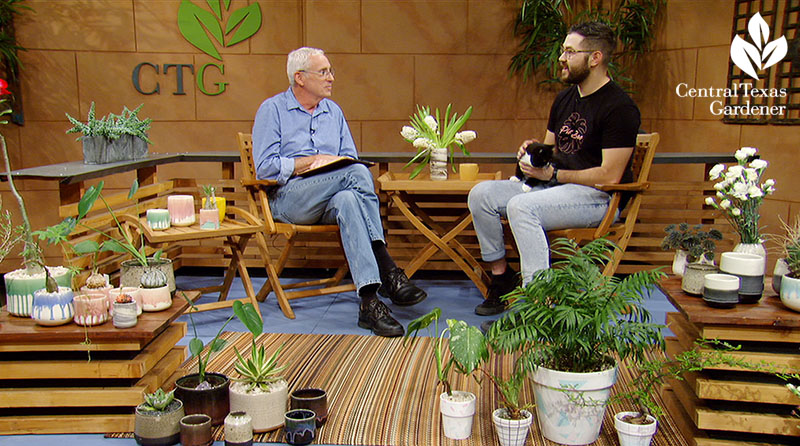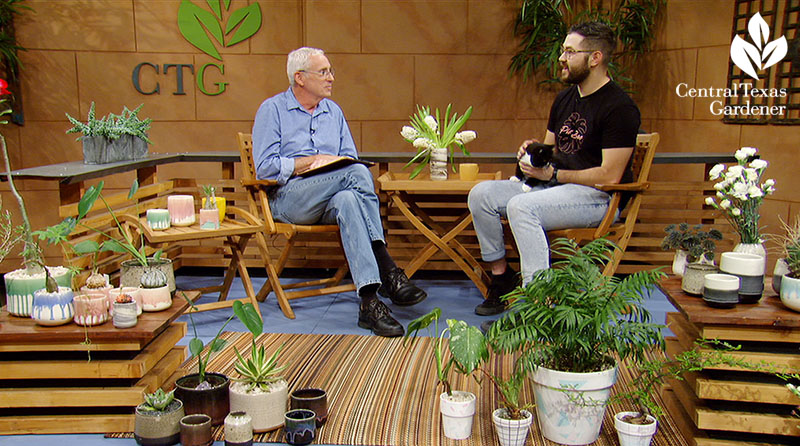 He started out by simply dressing up regular old pots. What a great summer project!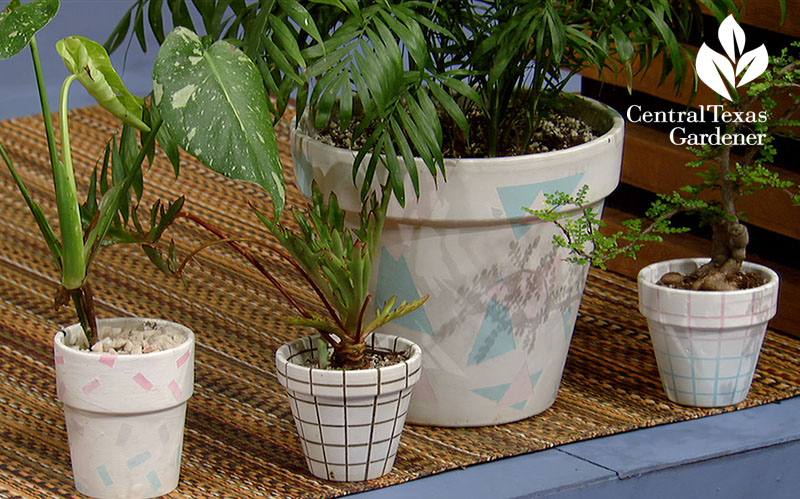 James brought along some of his pottery wheel designs to explain his techniques and how he pairs them with plants.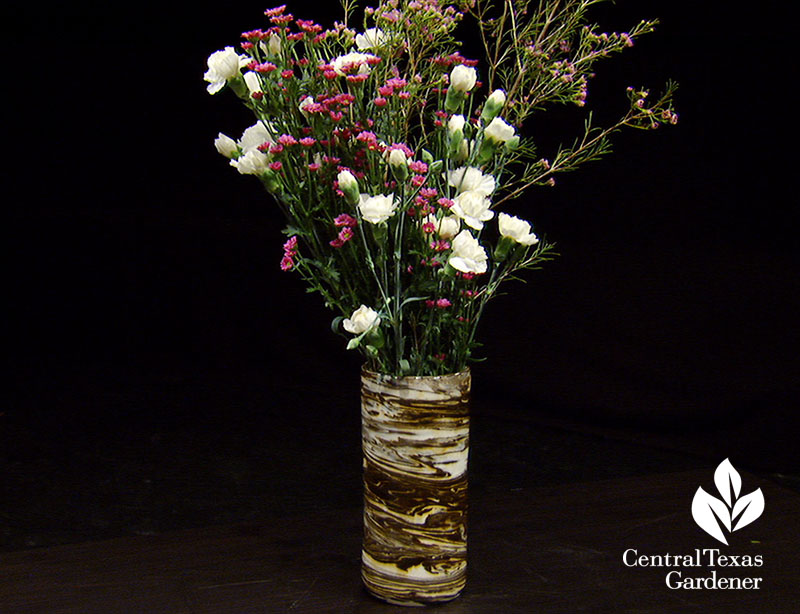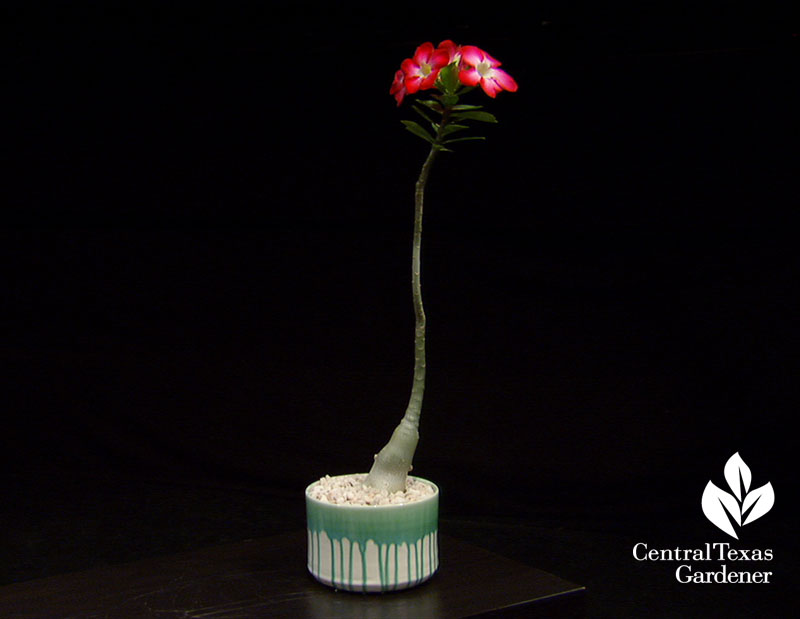 AND, it's an historic CTG moment with our first cat ever in the hot seat! We've had chickens, a tarantula, a rabbit, and of course, Augie doggie. Luna took the paparazzi in calm stride and then called her TV agent to start her own show. Watch now!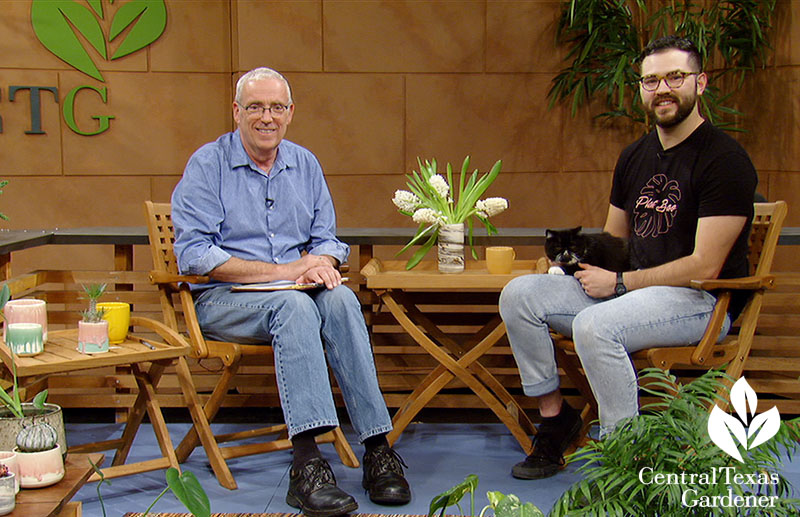 Next, have a barrel of fun painting and decorating rain barrels made from food grade drums (or any bland market one).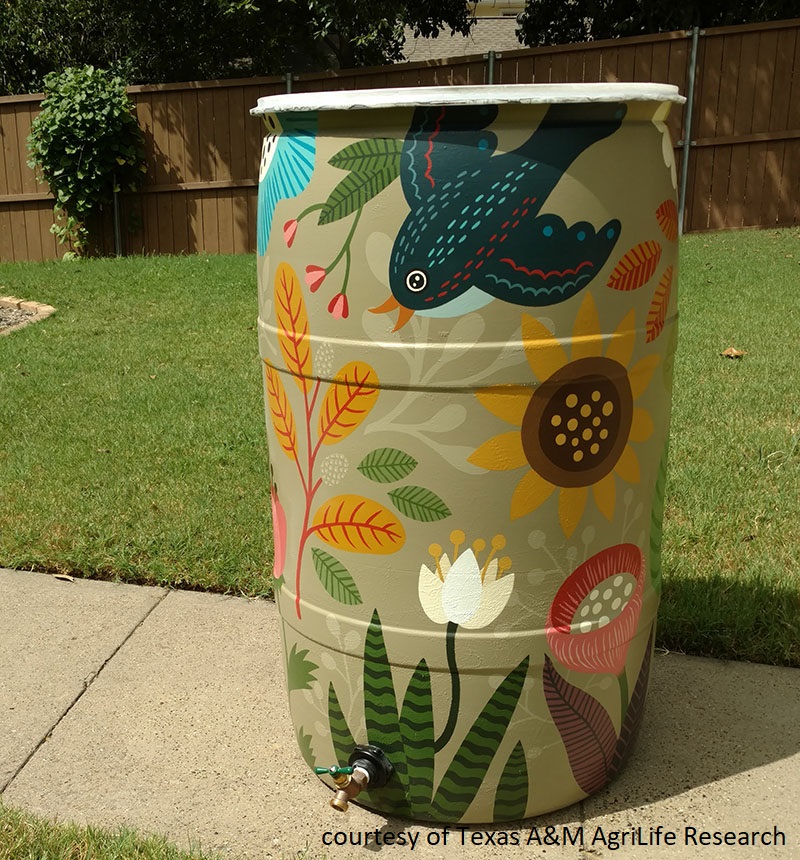 Daniel Cunningham from Dallas Texas A&M AgriLife Research Water University shows how to style up saving water from a rainy day.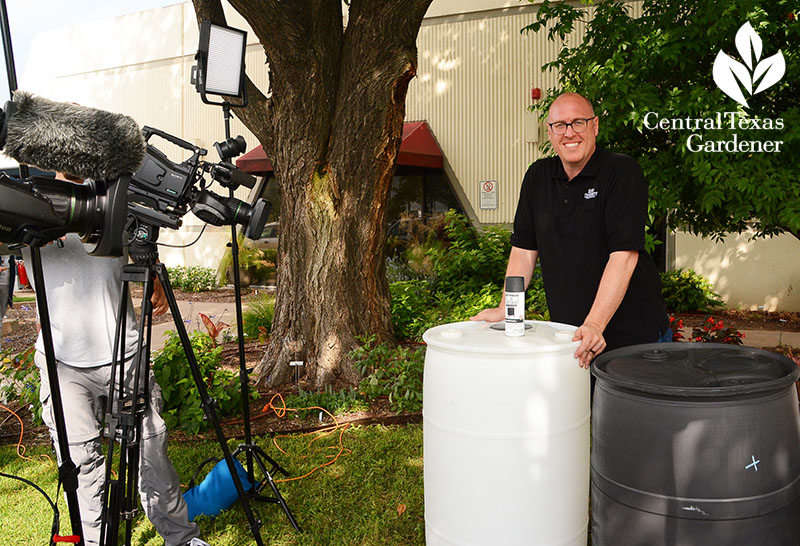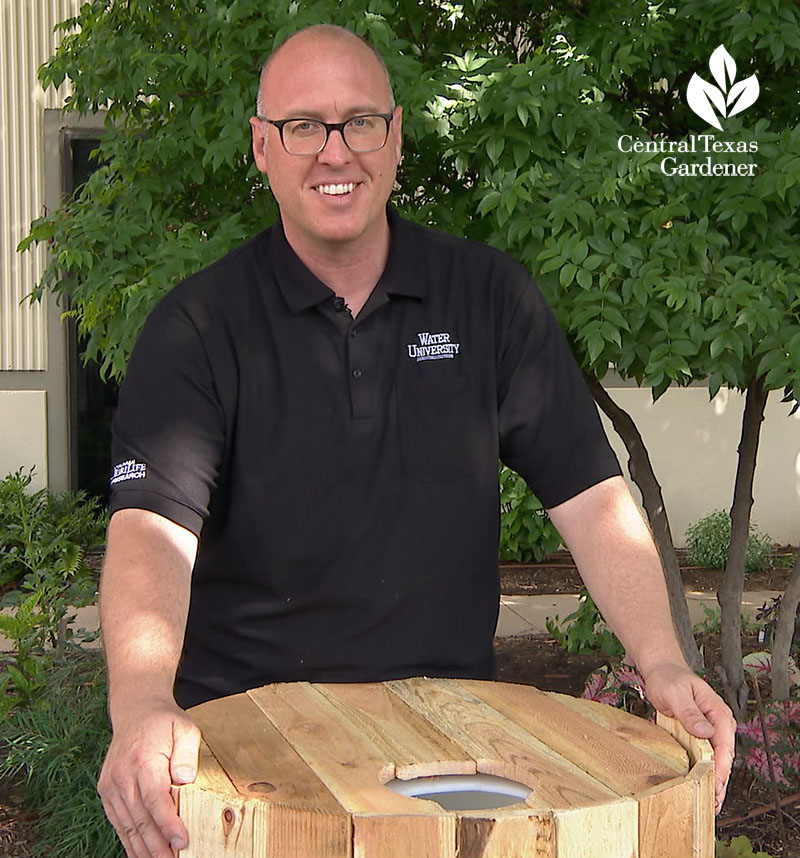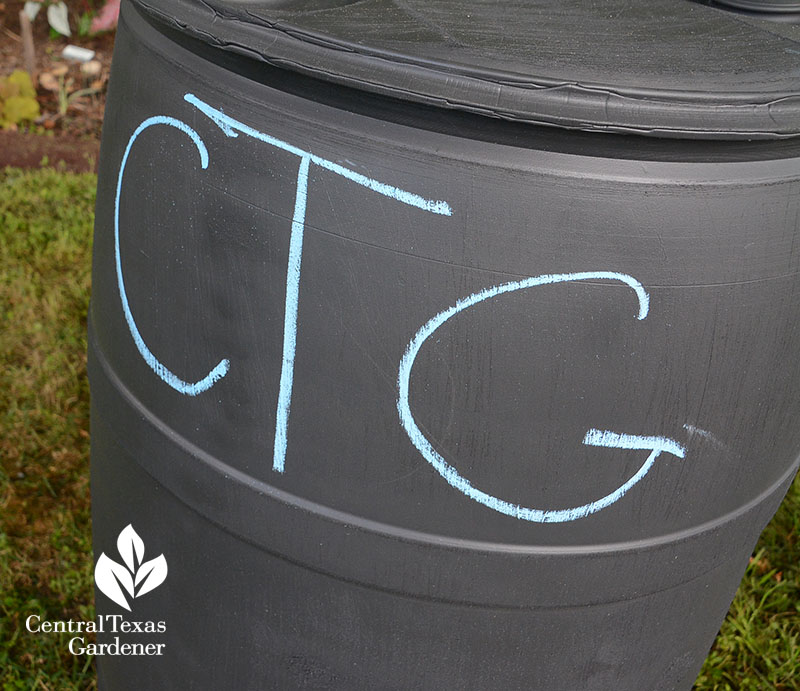 Watch now!
And see how to make a rain barrel from a food grade drum.
On tour, Ashley Romero and Juan De los Rios started growing a dream on a tiny Austin apartment balcony that led to six acres of their own in Bertram.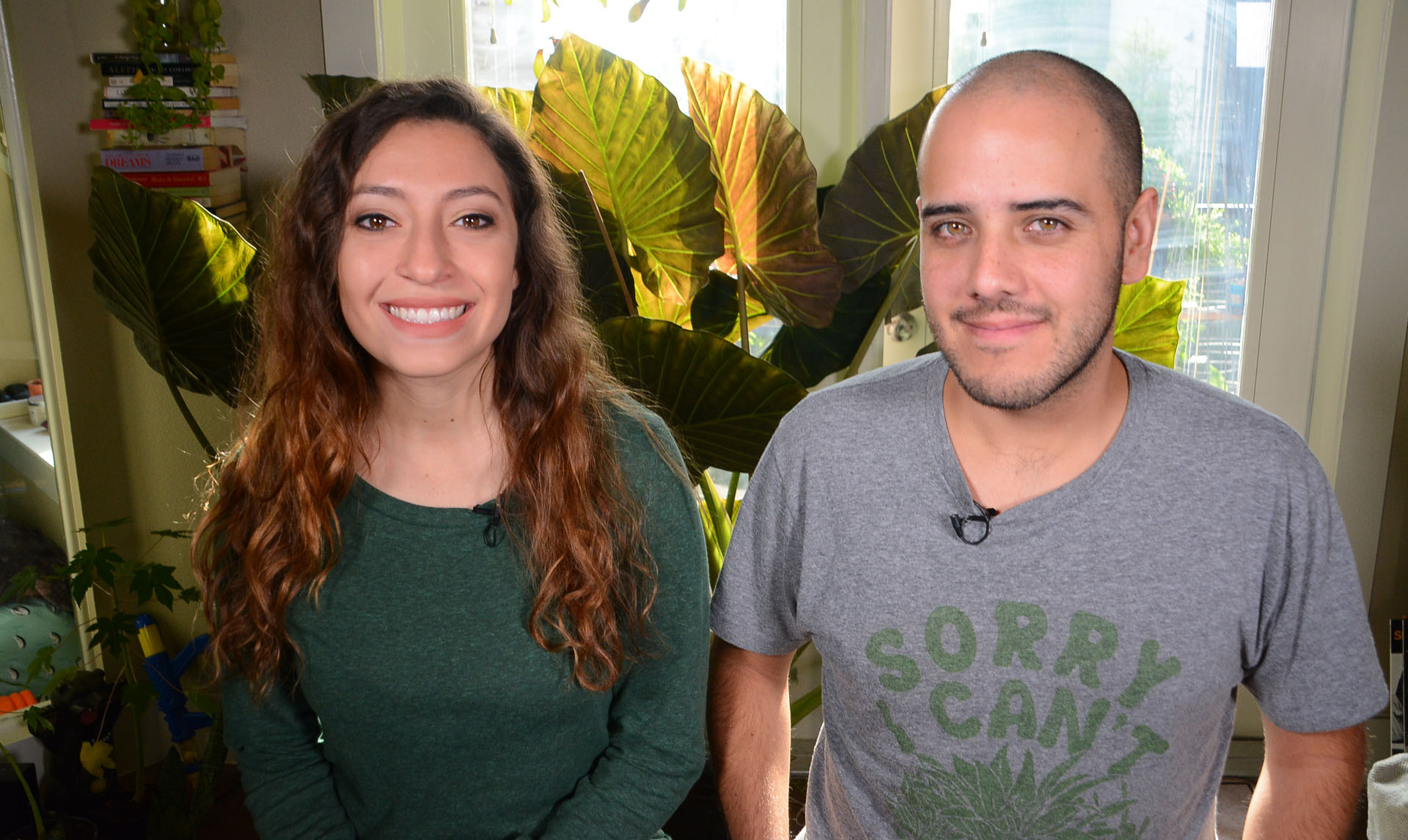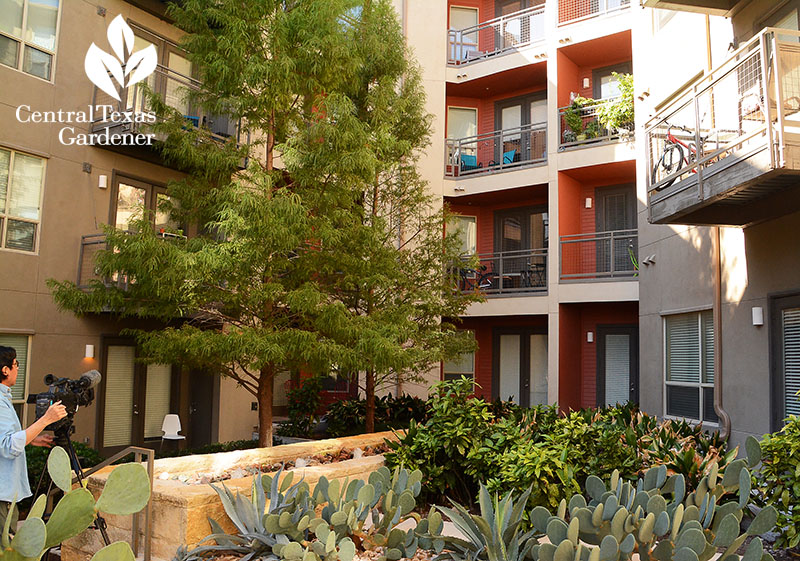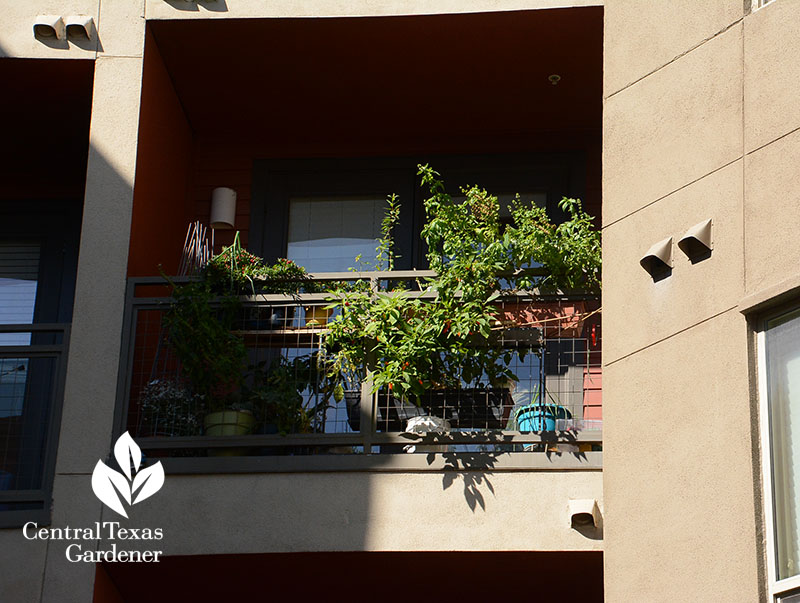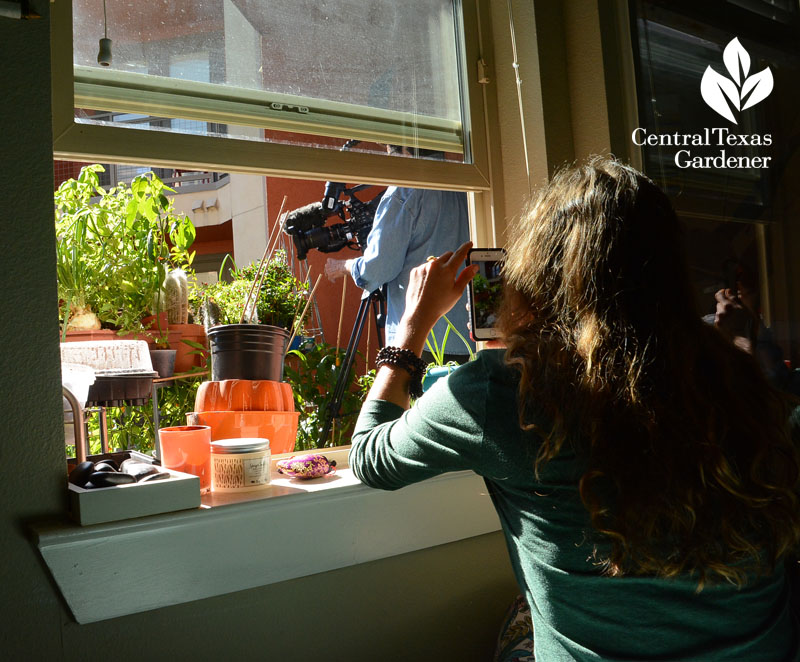 I learned about this energetic, visionary couple from Angela Maldonado of Decibel, KLRU's groundbreaking news and public affairs initiative to amplify stories that really matter. She and Ashley had worked together at another news station.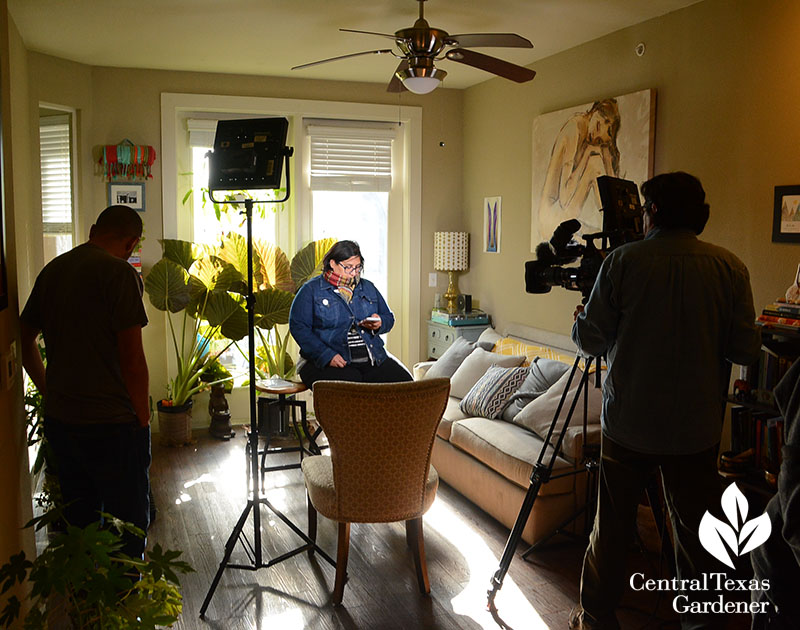 Ashley and Juan met when working in Buenos Aires. Since Ashley hails from forested Virginia and Juan from lush Columbia, they wanted to green up their 300-square-foot apartment in the concrete 'desert.' They started their first miniscule gardens in recycled coffee cups.
In their slightly larger Austin apartment, Juan still cultivates terrariums on the kitchen counter top.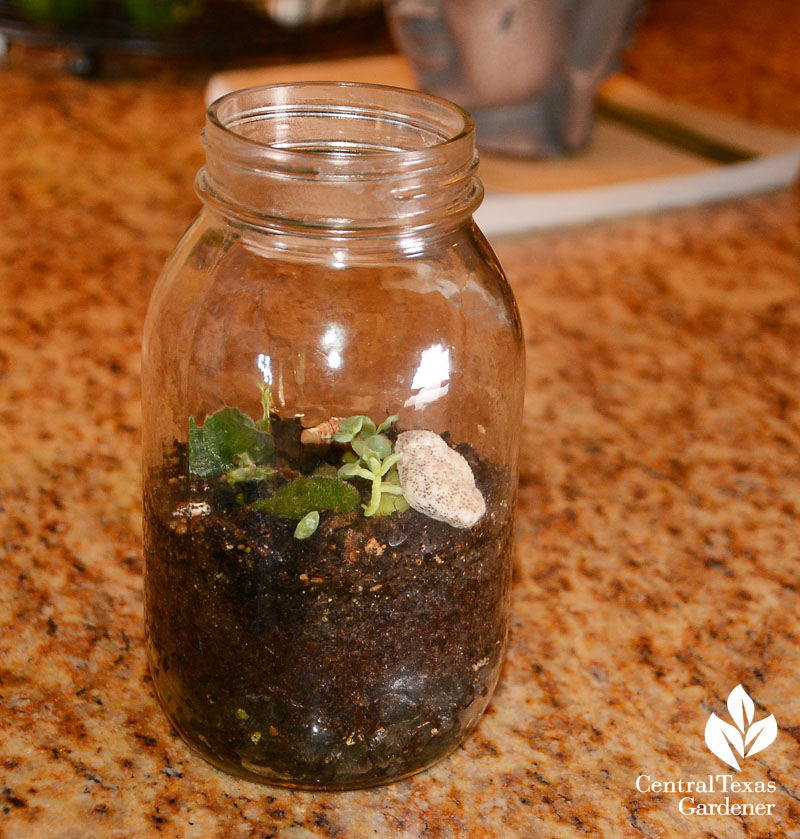 They rely on innovative recycling and resourceful ideas to grow a miniature food forest on a budget.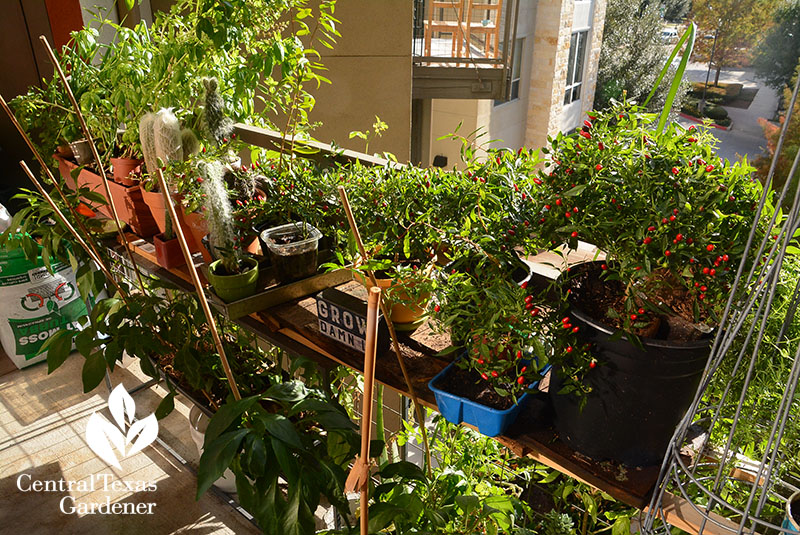 As beginners, they consider the plants their teachers to guide their lessons on seed germination and propagation.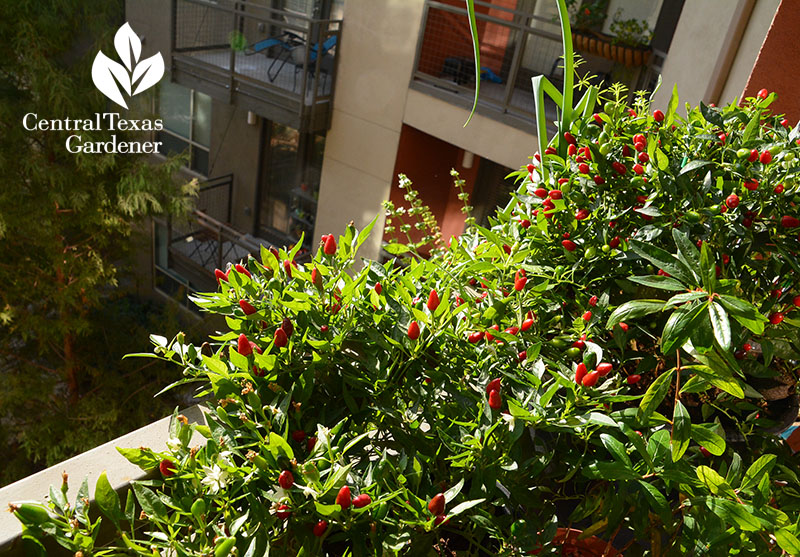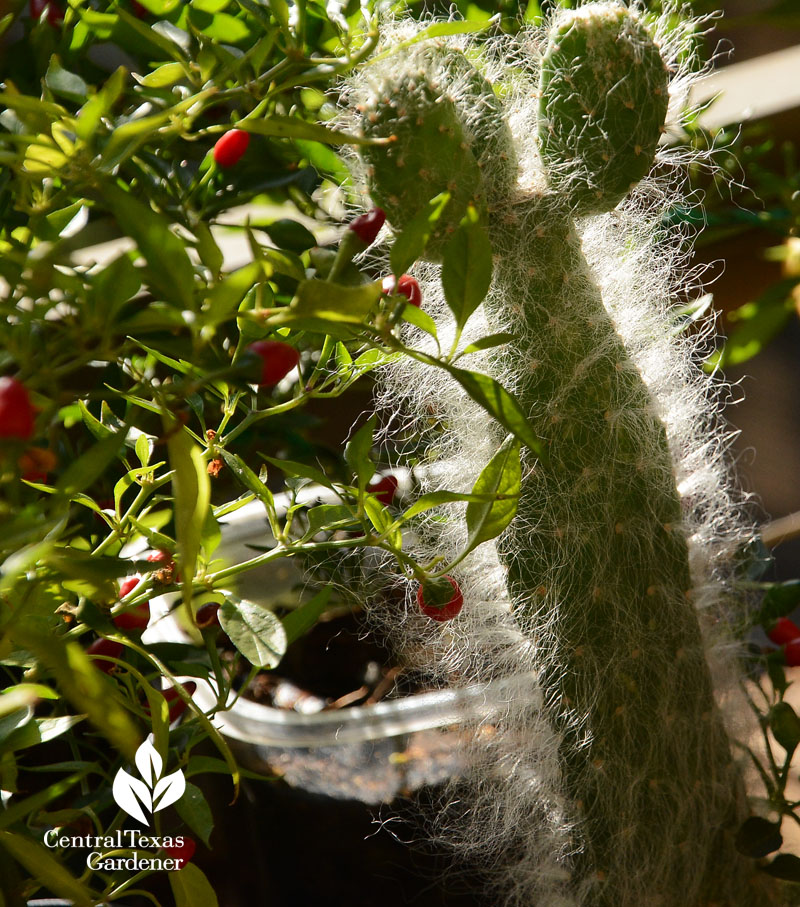 Already, they've connected to seasonal lighting changes, adapting their lives around the plants' needs, even indoors.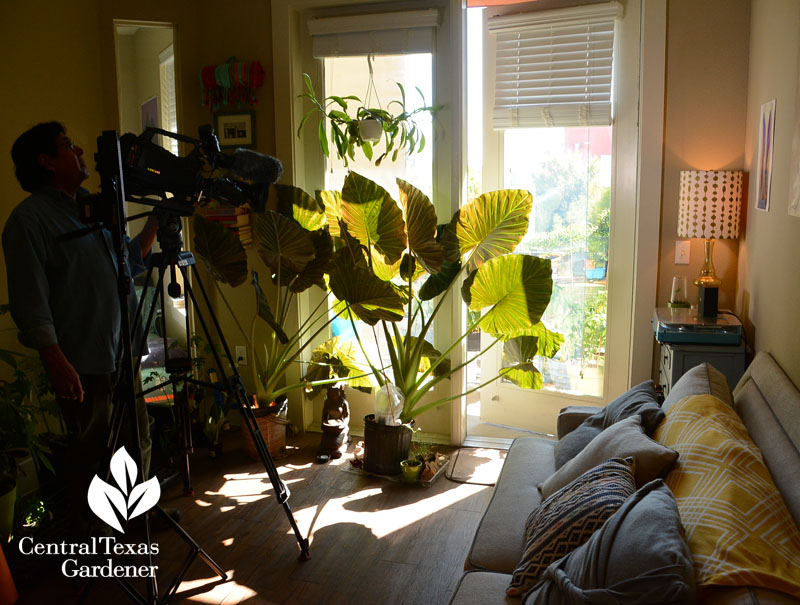 We taped in a rush last December, since they'd just signed a contract on 6 acres in Bertram and were packing as soon as we left!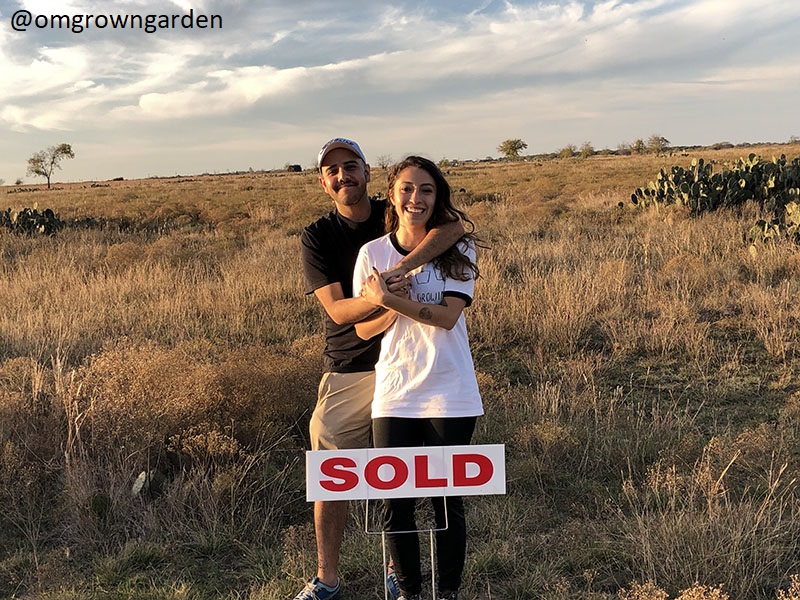 Here's what a dream looks like when you're 25 years old and unbroken land awaits loving, caring hands!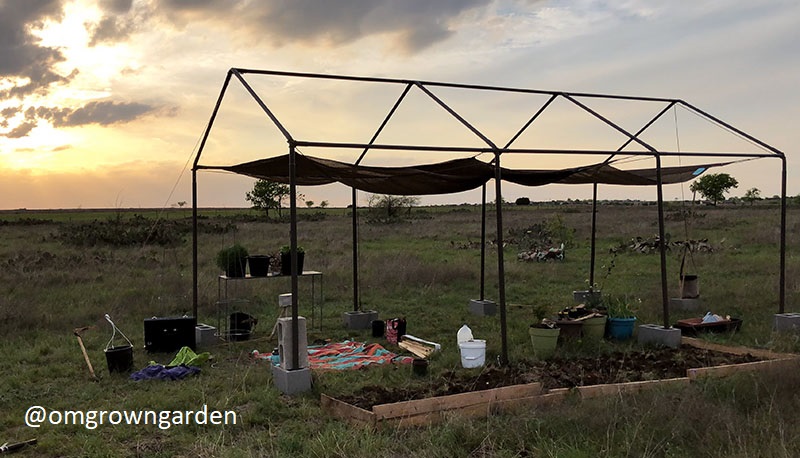 Follow their powerful, inspiring story on Instagram at @omgrowngarden.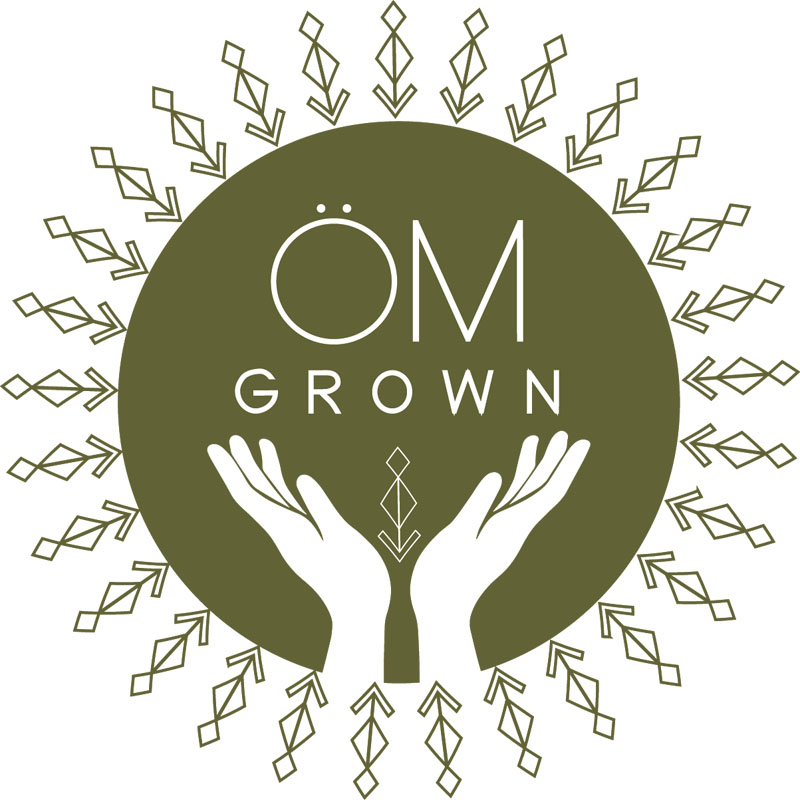 And watch our passionate story right now!
And thanks for stopping by! See you next week, Linda
Comments