June 18, 2020
How Food Brings Us Together
New special video this week: my first Zoom interview with Alejandra Rodriguez Boughton of La Flaca urban farm! We tuck into hot weather harvests for yummy recipes with flowers, herbs, peppers, and tastes you may never have met like papalo and sorrel.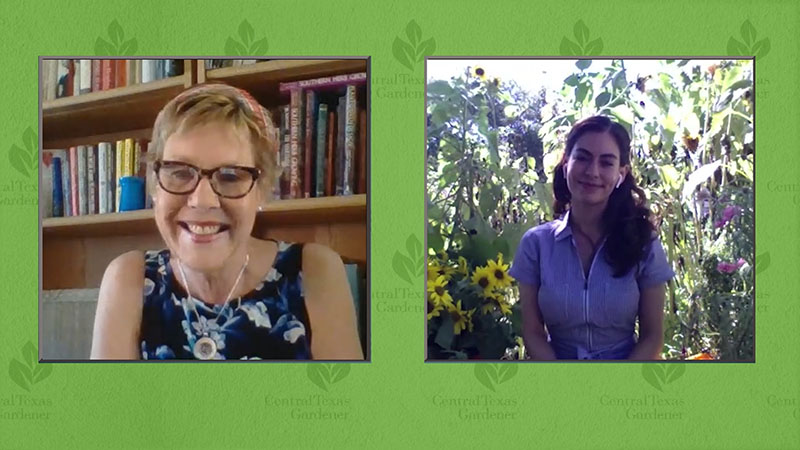 When Alejandra immigrated to Austin from Monterrey, Mexico, she responded to the growing interest in ethnic restaurants where chefs wanted a local source for fresh, hard-to-find ingredients.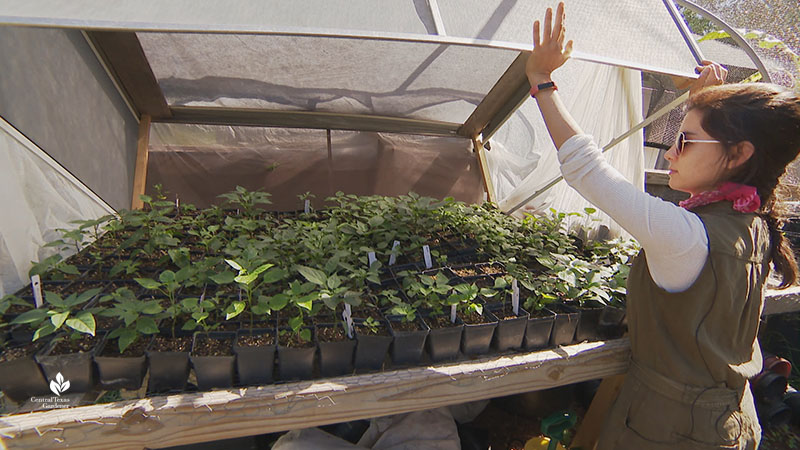 One you'll want to grow is Mexican mint marigold, a perennial with tarragon-flavored leaves and golden flowers in fall, perfect for liqueurs and Mexican hot chocolate this fall.


We had so much fun! African blue basil pesto, sunflower salads, Vietnamese coriander (that replaces cilantro for summer salsas), and Lemon Drop peppers champion a tasty adventure. Plus, find out why she always composts every season, mulches, and uses shade cloth to protect her crops in Texas summer heat.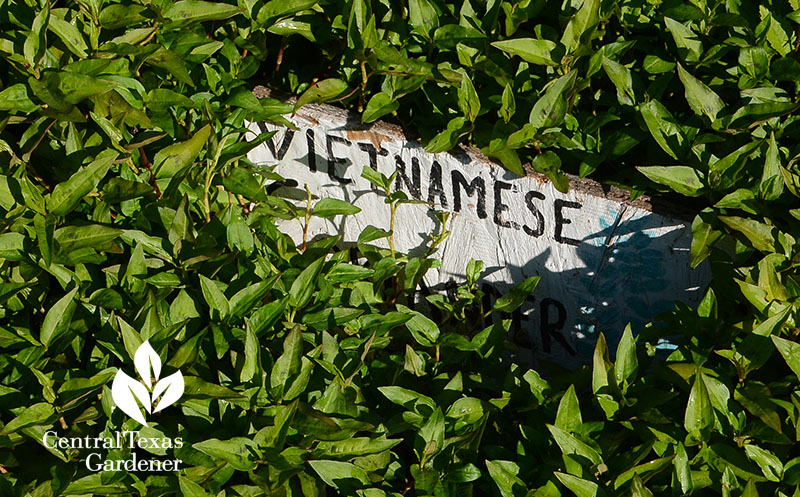 Watch now!
One peach does not a meal make, but it's sure exciting! When a raccoon planted this tree for us, I never expected fruits.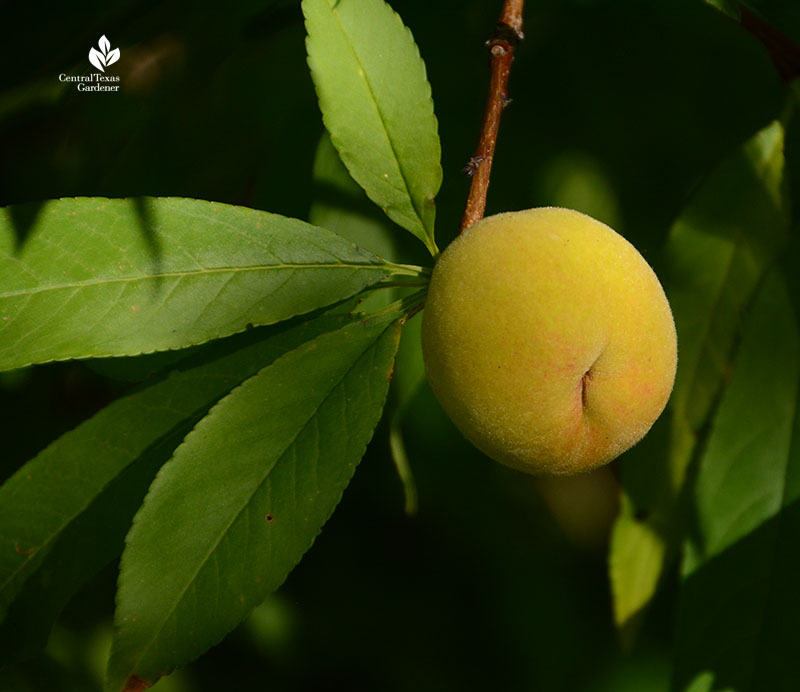 Watching this one ripening takes me back to dusty summer days when my little brother and I raced bikes down an alley and plucked a peach or two from an overhanging tree. Never had we experienced such magic, such a revelation, such delight in chomping into a fruit we'd found and picked ourselves.
Watch a CTG segment packed with peach tree tips.
Read Texas A&M AgriLife Extension's guide to best peach varieties and how to grow them.
Another surprise this week: garlic chives blooming! Their strappy, flat leaves make perfect quick snips for recipes, but the edible flowers usually show up in fall. Mine grow in part sun spots and are very drought tolerant.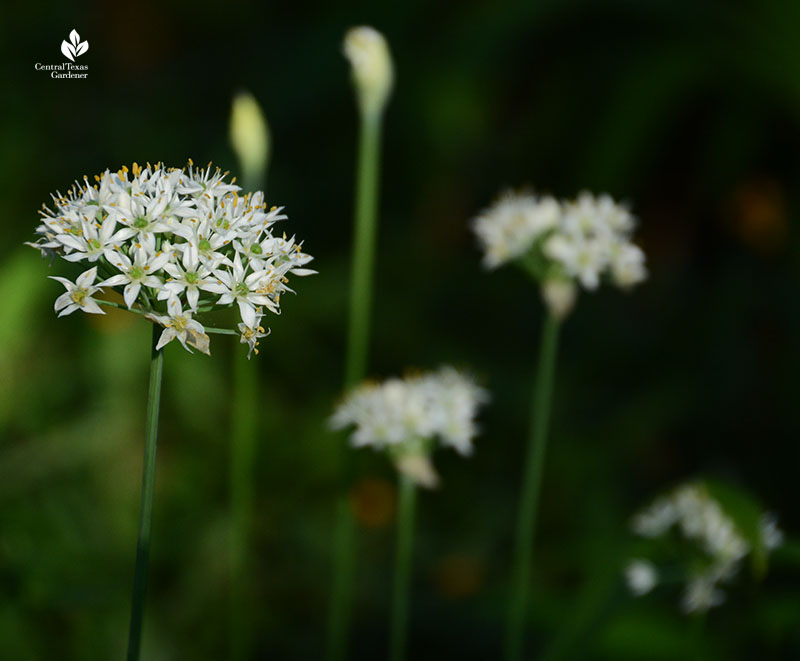 Back when CTG was an infant, I visited Harold Kirkpatrick, a remarkable gardener who plucked a handful of his garlic chives from soft, nourished soil and said, "Plant them and you'll have them always." He's no longer with us, but I'm sure that his kind, generous knowledge impacts gardens around town even now. Certainly, he's with me, because that twilight evening, he taught me how CTG could carry on his mission.
Birds helped spread around my chile pequins, fruiting to ripen this fall.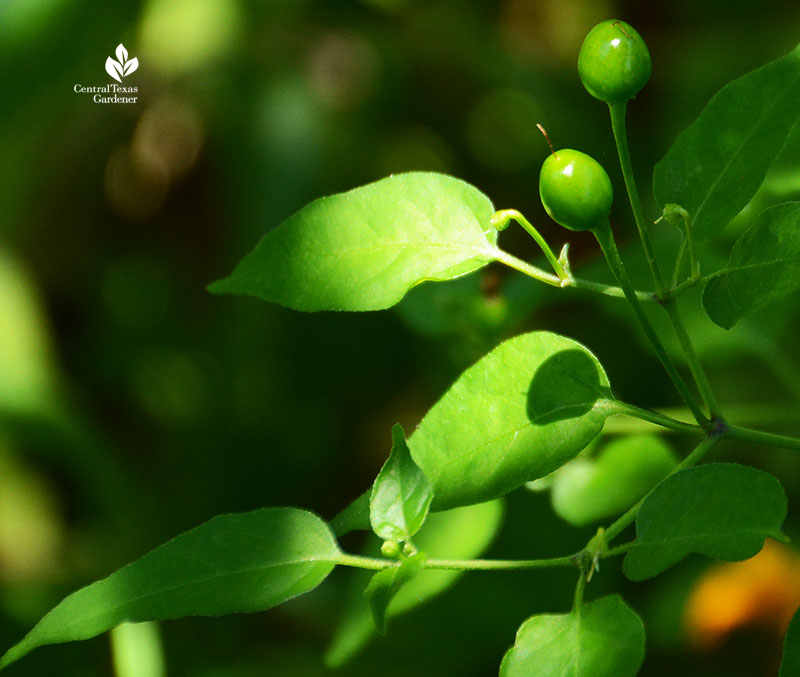 JJ Weber, Production & Operations Director at Austin PBS (and Arizona native), is a true fan who makes a yummy Sonoran Simple Salsa. We're still debating pequin vs. tepin, but whatever they're called, his recipe goes fast!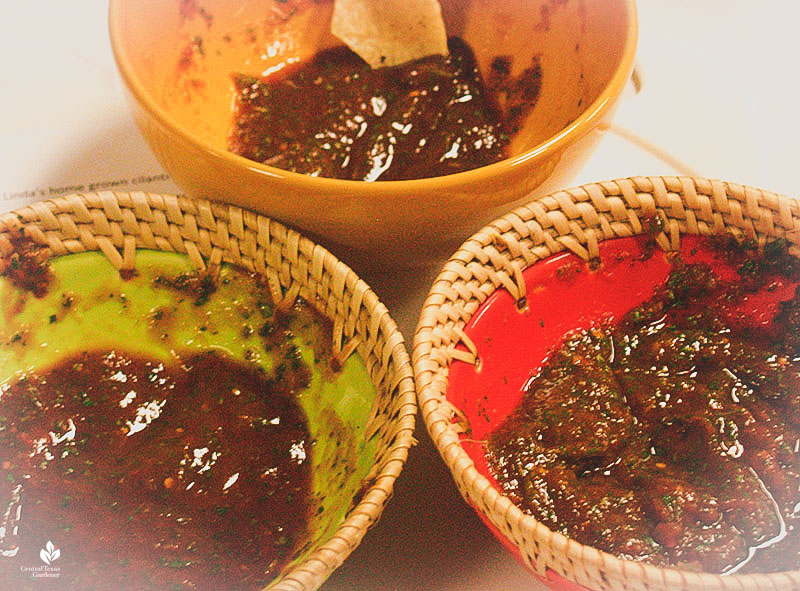 Rob Moshein contributes his tasty recipe from his garden with partner Bob Atchison, a CTG archived fave!
Food deserts impact our society on many levels, including health. Austin gardeners responded by creating the Festival Beach Community Garden and Food Forest, just steps away from IH-35 in east Austin.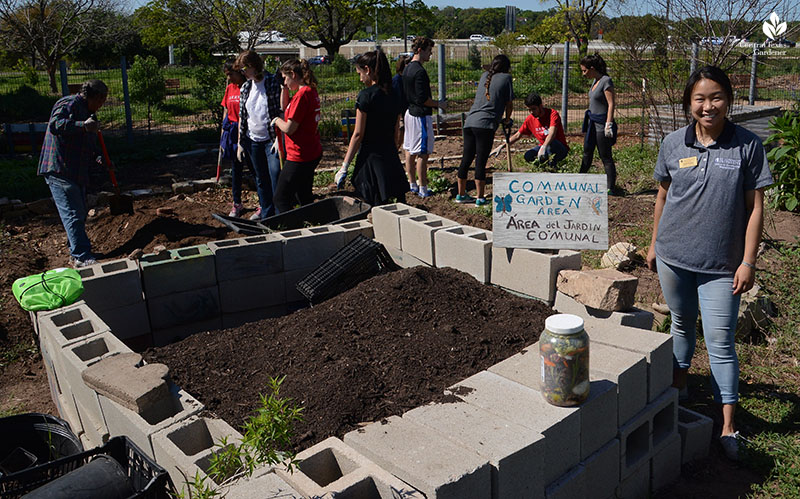 They're growing community across diverse races, ethnicities, and age groups, while introducing foods that widen cultural awareness, like Chinese or Asian long beans/longyard beans.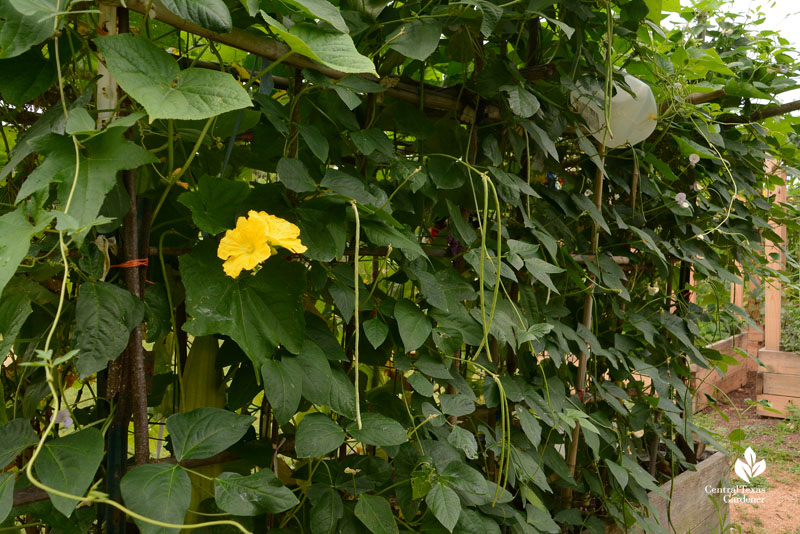 Watch CTG's story.
But some cultures don't consider gardening a prestigious career. In Kempner, Carolin Le (Mrs. Saigon Farms), a Saigon native, explains her family hurdles to grow for good health.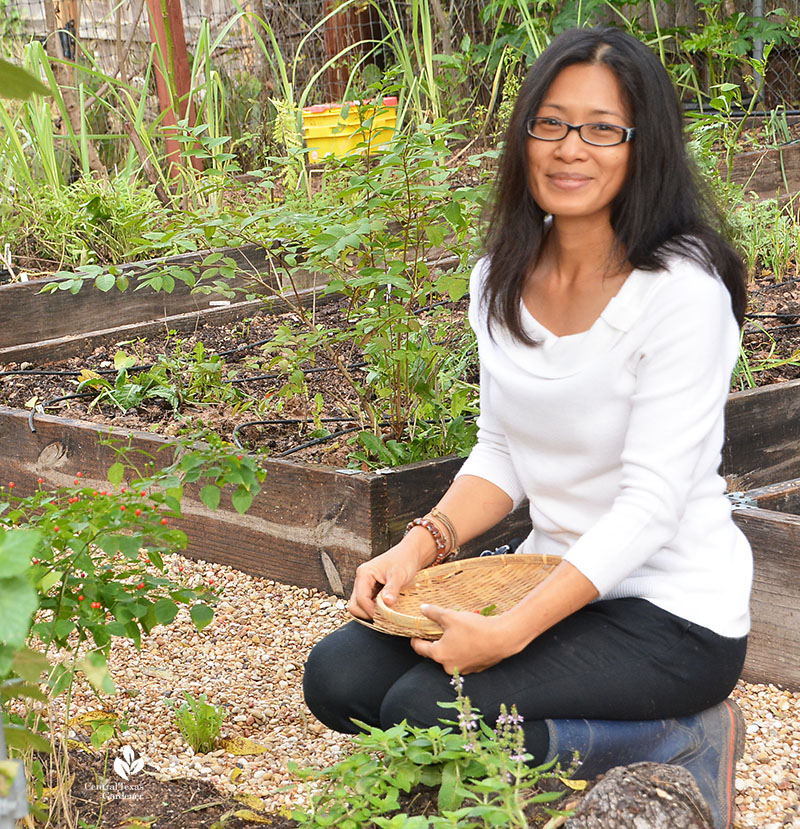 Discover some of her favorite plants and how she uses them!
Rasmey Mau Raymond's a Cambodian immigrant, where her family devoted themselves to growing food, including Asian favorites, to restore their childrens' health when they made a new home in Texas.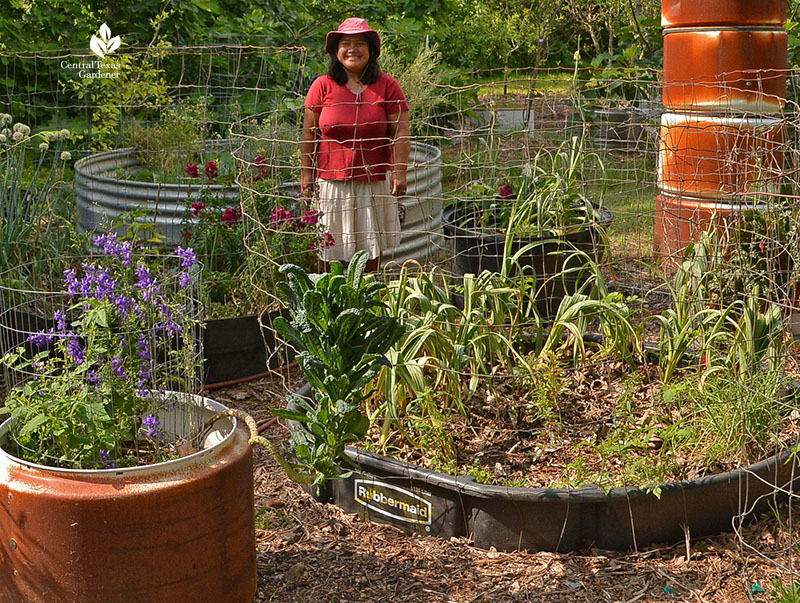 See how she's doing it and what she likes to grow!
Thanks for stopping by, Linda
Comments