August 31, 2020
Trip Down Memory Lane: Tom Spencer
I've known Tom Spencer since we were pups at Austin PBS, KLRU-TV. He managed public affairs programs and went on to develop, produce, and host them. I was on contract for a special project and then hired as Operations Manager. (Oh, the guy on the far left is Gary Menotti, director of Austin City Limits.)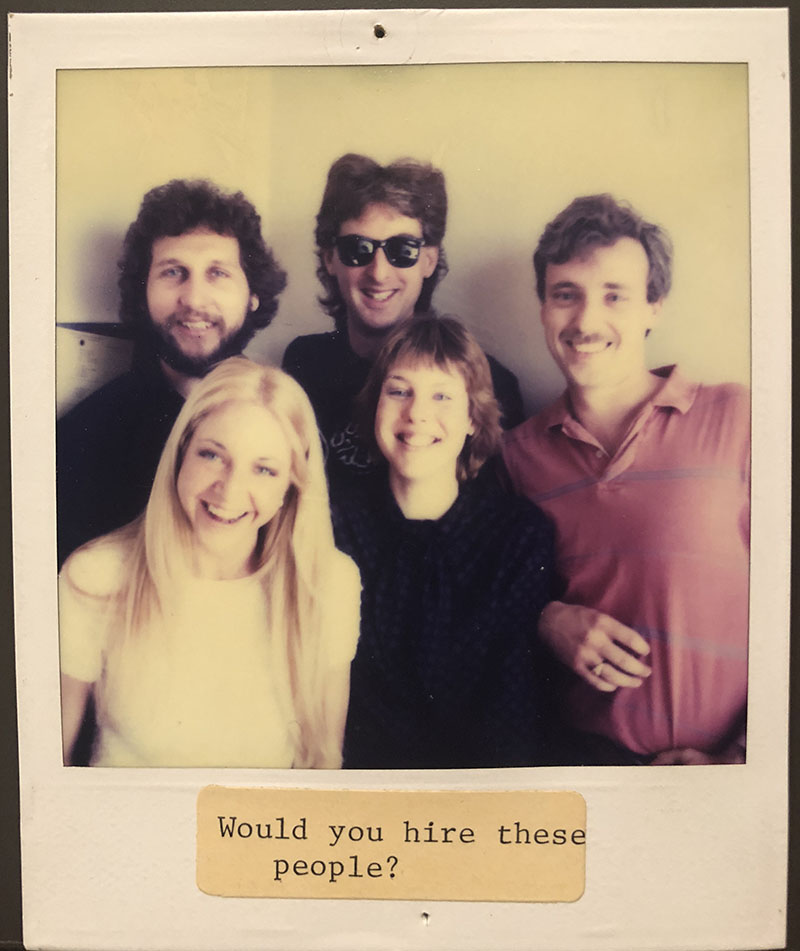 Despite our small production staff, we accomplished a lot, since we got tagged for every job that came along outside of weekly programs and specials. We were young, brave, tireless, and existing on dreams.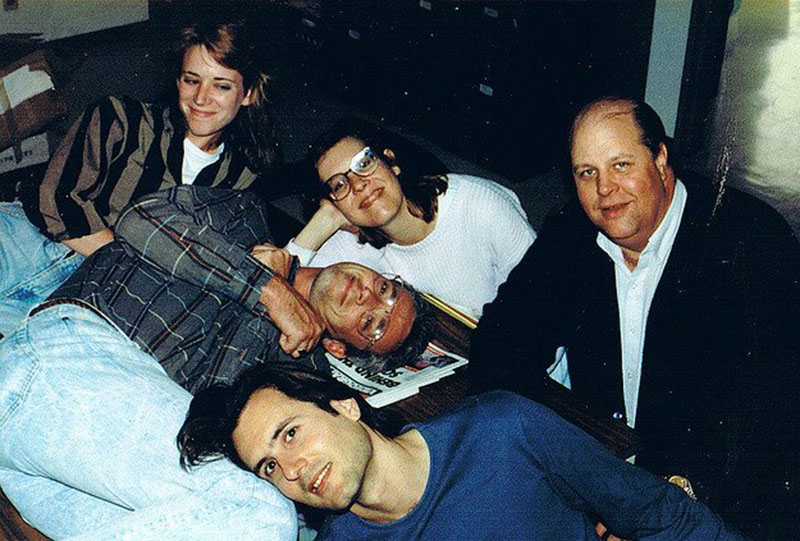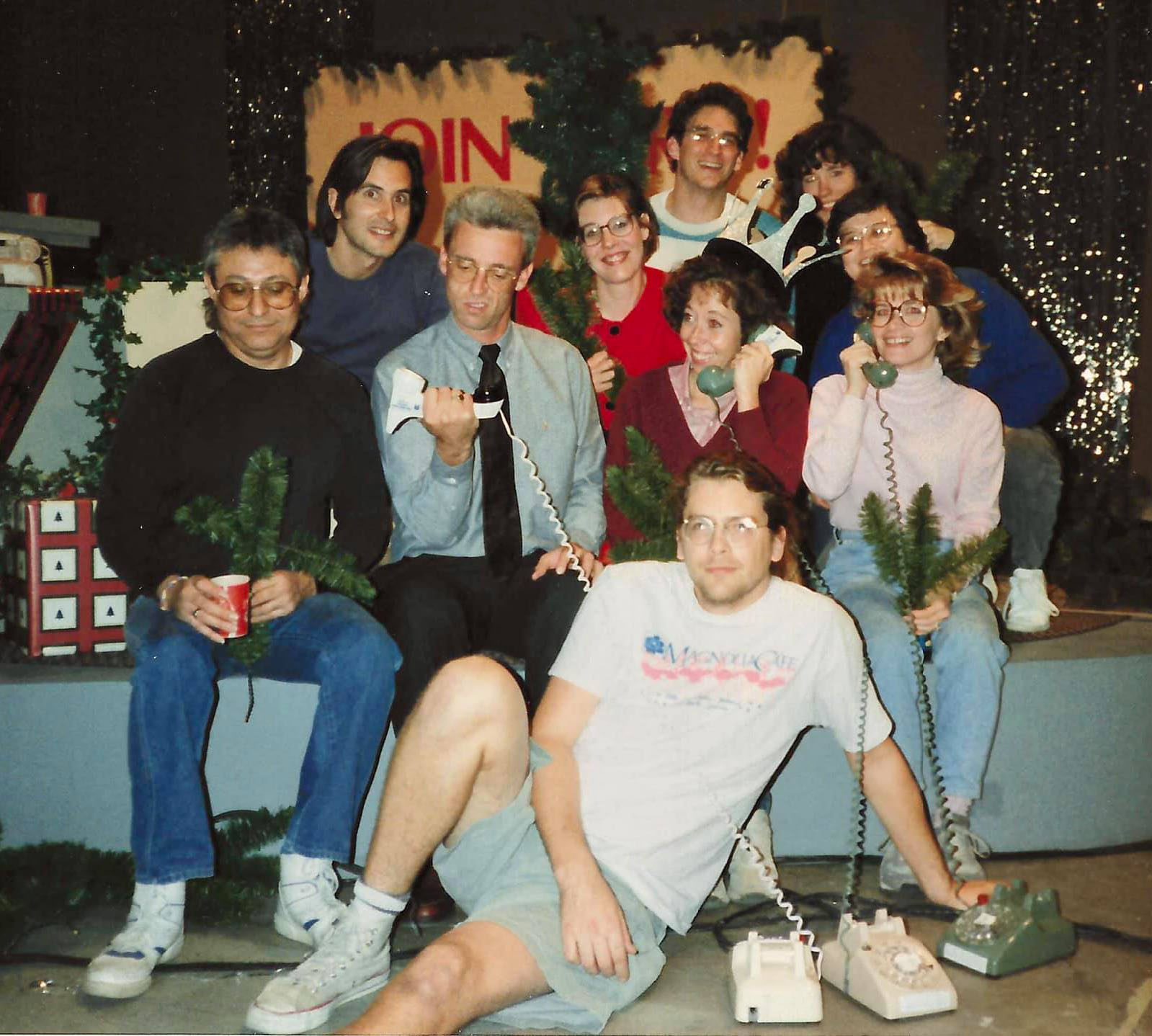 Tom hosted countless special projects. A colleague crafted this collage from my early photos that illustrates a program we produced and broadcast for another organization, along with live Auction and CTG's first years.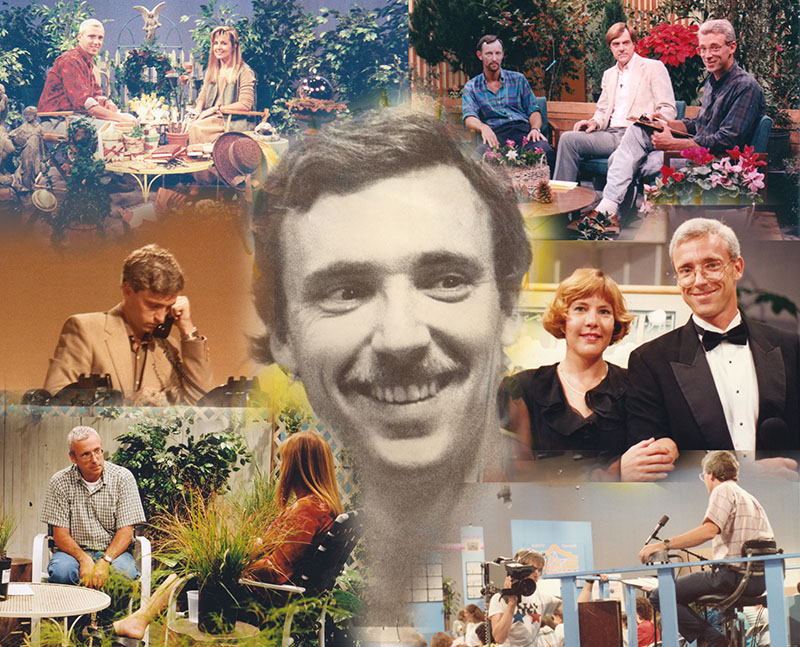 We put on the (borrowed) glitz to host a special live broadcast where our call time was 6 p.m. Although wilted at
1 a.m. when it "was a wrap," we celebrated a fun night with "nary a goof." Tom's hair was still debonair perfection. Mine, despite 10 pounds of hair spray, rebelled.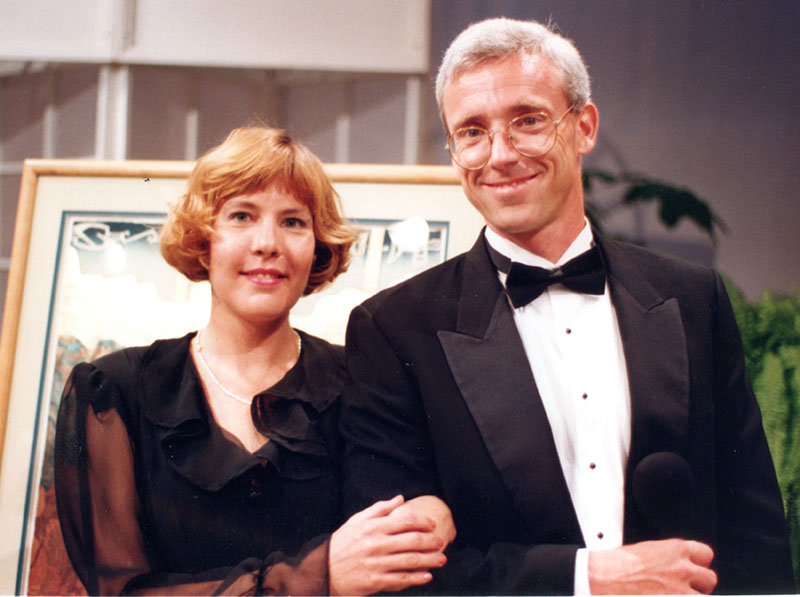 Yep, we've seen each other through as many hairstyles as TV recording formats. As producer and often host, Tom's career at Austin PBS was just as varied with multiple renditions of culture and architecture programs as well as public affairs.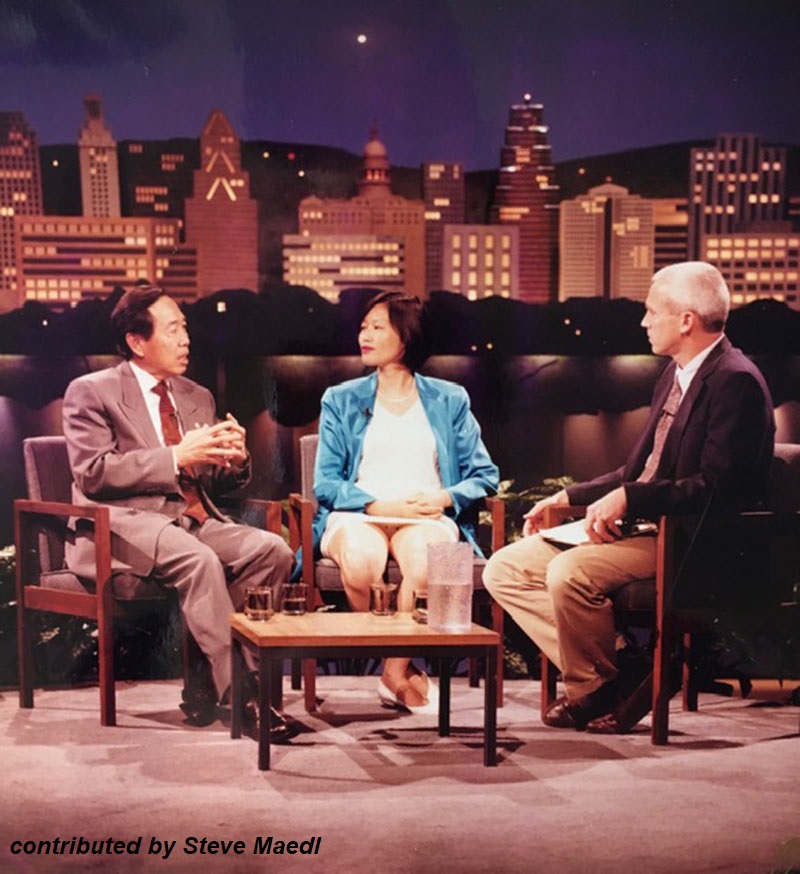 Long ago, I clipped this from The Daily Texan when Tom hosted Representative Jake Pickle for a statewide program. Photographer John Moore aptly captured a singular moment.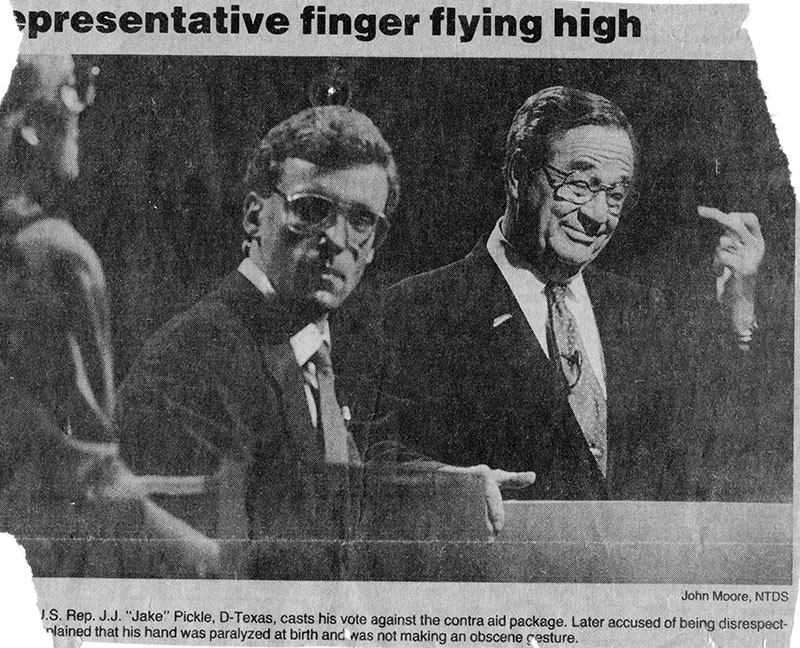 Along with Tom's public affairs programs, he wrote and produced powerful and poignant documentaries: Painted Churches of Texas, Las Misiones: The Missions of Texas, Soul of the Garden, and many others.
When we were assigned to a pilot garden program, Tom as host, me as producer, our mission evolved over the years as we responded to environmental challenges and viewer concerns, right here, right now.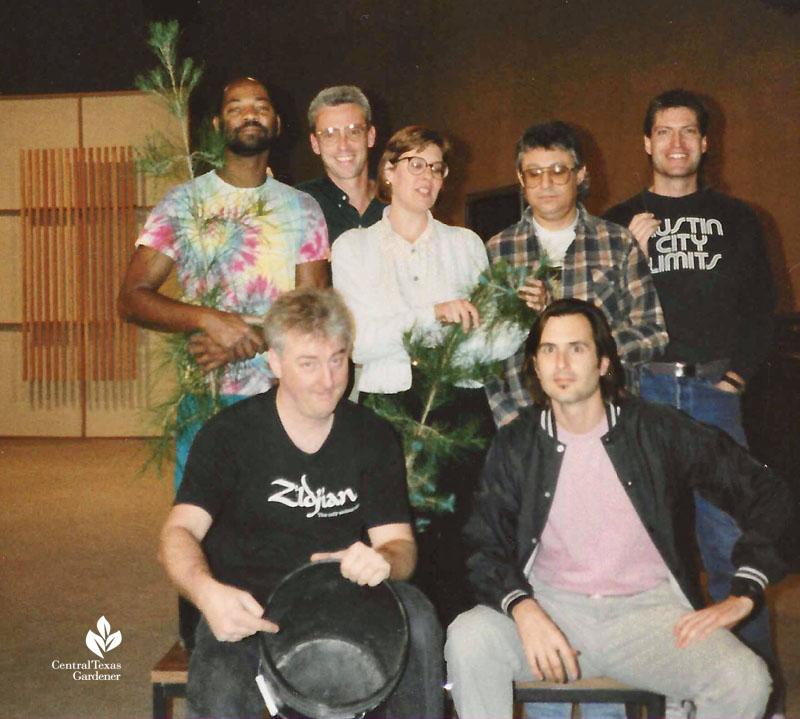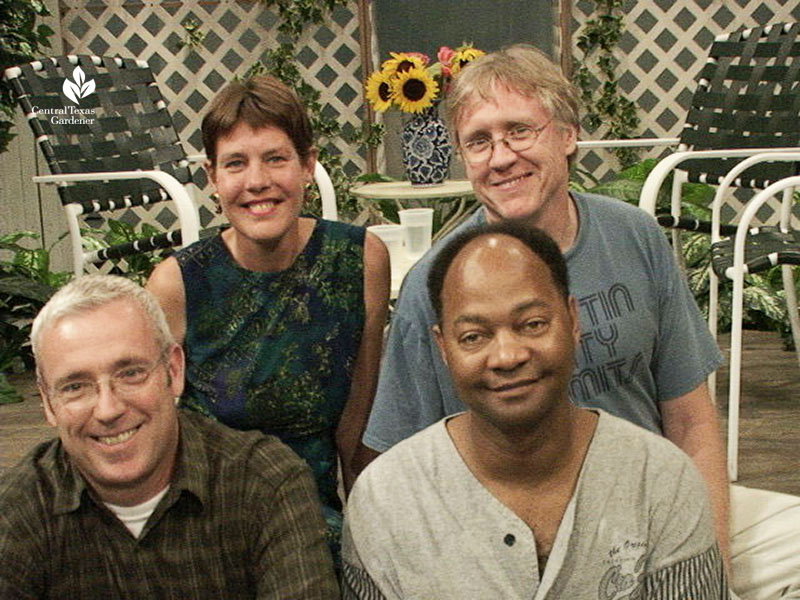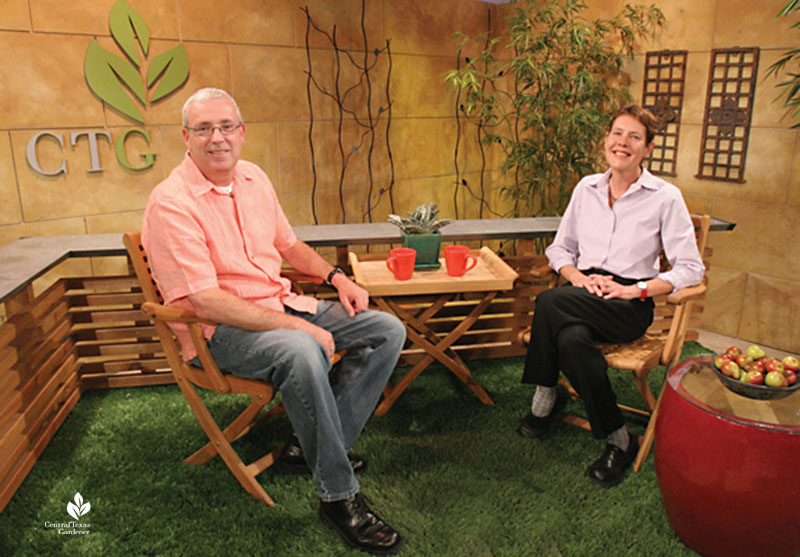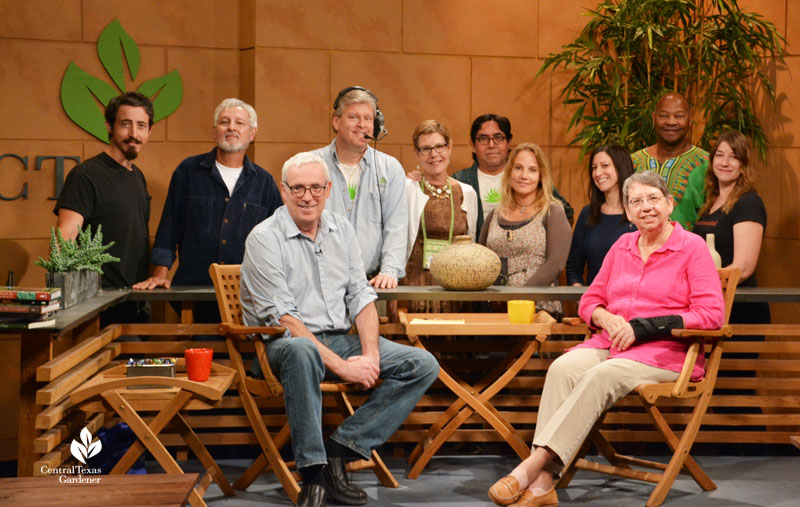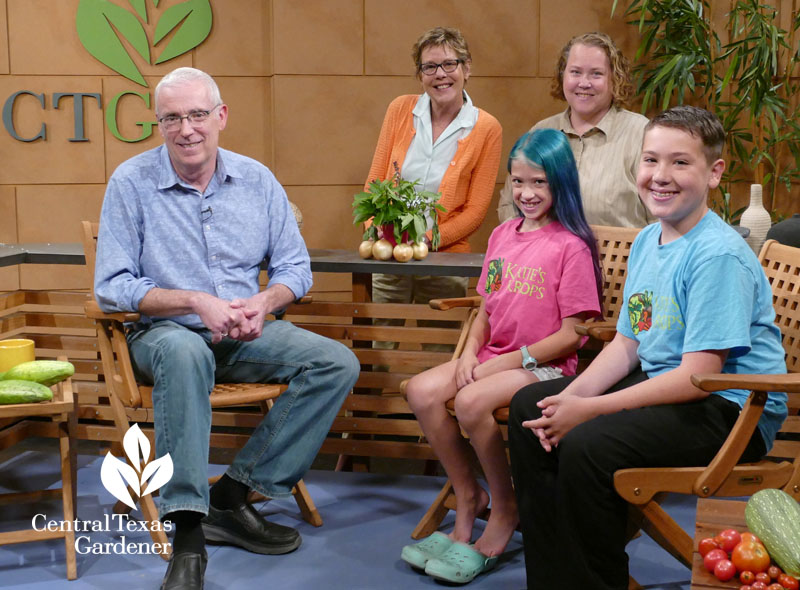 Central Texas Gardener's gone beyond just plants, design, and DIY tips to a holistic view of the interconnectivity between gardens, wildlife, insects, and diminishing water resources.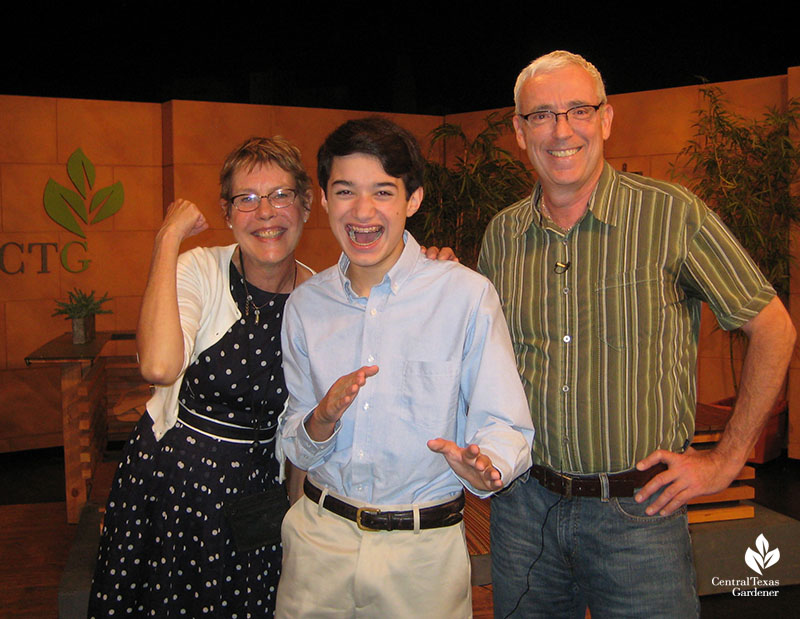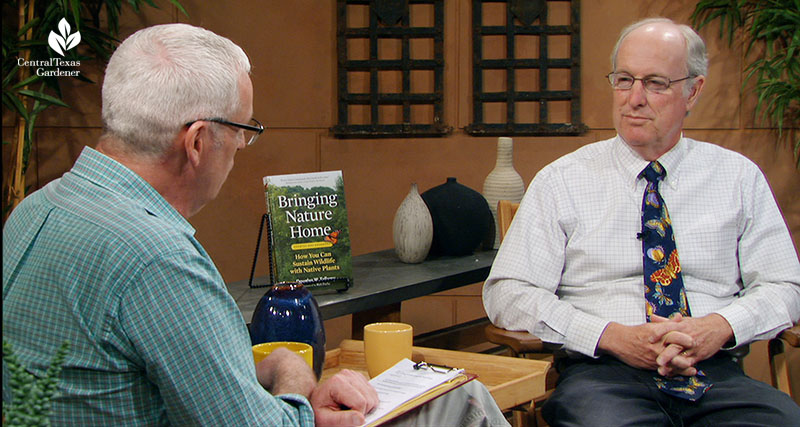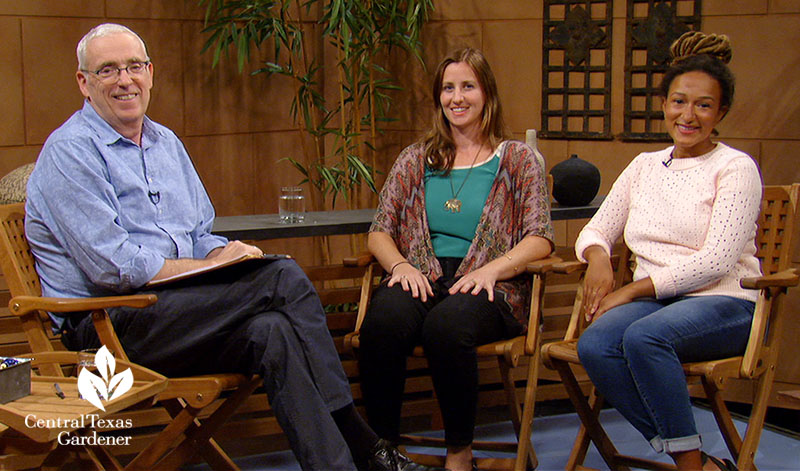 We've encouraged gardeners to express their unique personalities indoors and out.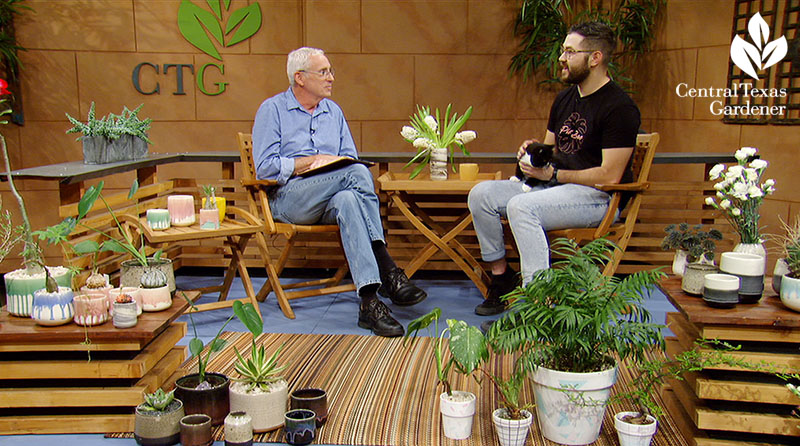 Tom left Austin PBS in 2008 to become CEO of Interfaith Action of Central Texas (iACT). From there, he headed to
I Live Here, I Give Here as executive director. Then, since water resources and environment are paramount to him, he joined the Texas Living Waters project as program director.
Trees are absolutely key to Tom, so he was positively glowing when he told me that he'd been selected as executive director of TreeFolks in May 2019. CTG, of course, had been involved with TreeFolks from their beginning (long before we had pictures of guests or even a website). But here's a shot from 2013 when we met with April Rose, executive director at the time (and frequent guest and valuable advisor since then).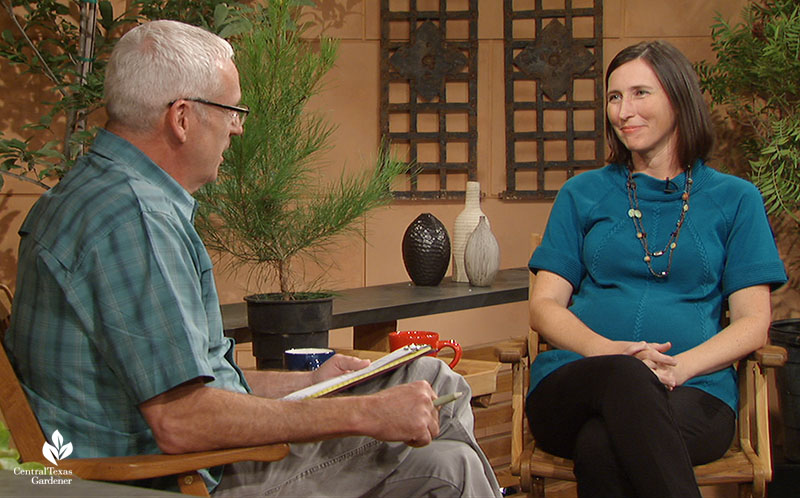 Then on September 3, 2019, Tom suffered a major stroke. Diligently and with his inherent determination to meet every challenge, he's making progress and exploring new projects, as always. He'll welcome your supportive cards at Auberge Assisted Living.
Across many platforms and pursuits, Tom's passionate guidance has educated and uplifted so many. With commitment, intelligence, an evil grin, and hearty laugh, he's brought new goals and enlightened philosophy to our attention. The trees he's planted, the wildflowers he's sown, and the ideas he's rooted impact Austin every day.
Tom's always recognized how trees carry on our legacy. Think about that: the trees you love now were planted long ago by someone who looked ahead to future generations.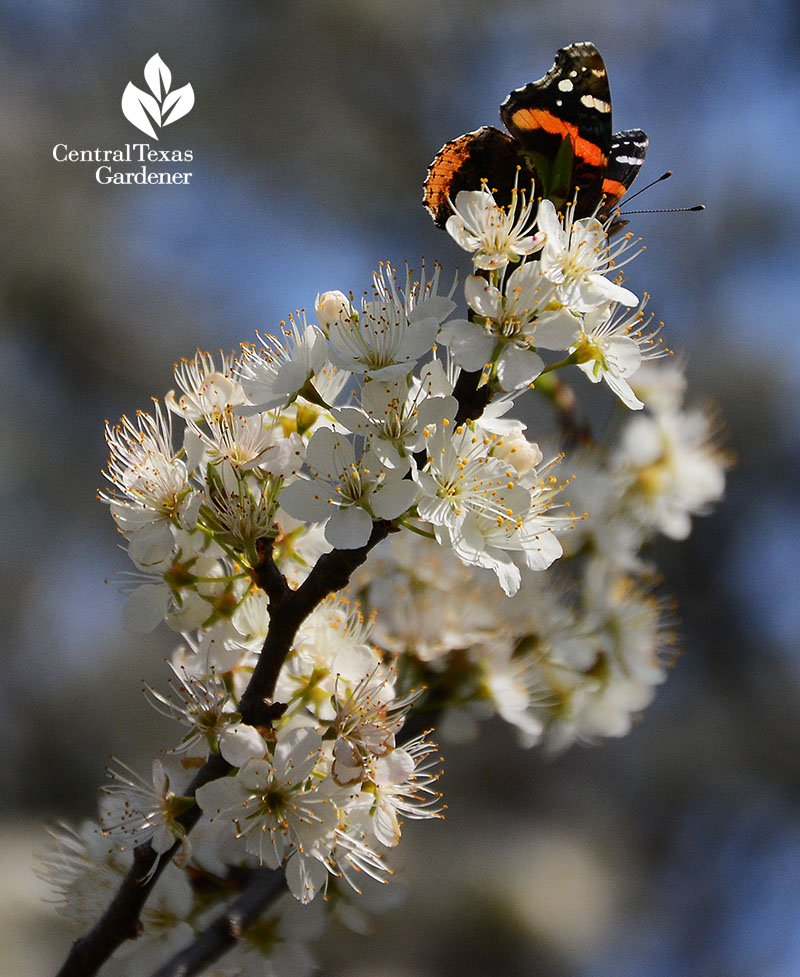 With Tom's wholehearted approval, TreeFolks launched the Tom Spencer Million Trees for Austin Fund. If you're able, support this important mission to combat climate change, heat island effects, and diminishing wildlife habitat for an even cooler, heartening place to live now and decades to come.
This fall, CTG will present seasonally-favorite programs that Tom hosted. Until we get back to new full-fledged production, we'll present on-line interviews via Zoom along with gardens director Ed Fuentes and I shot last fall and that I'm editing at home. And who knows what else?
On September 12, CTG premieres a new program recorded days before we were shuttered in March, featuring Steve Bartholomew, son of Square Foot Gardening founder Mel Bartholomew. I'm so happy to be able to present this to you now, when many of you are starting your first gardens. With Steve's tips, you'll be ready to go for fall and winter organic food, whether your space is small or big.
Thanks for stopping by! See you next week, Linda
Comments