December 29, 2020
CTG's Moving!
New horizons await us in the adventure we call 2021. We can't know the outcome, as diligently as we may plot it. All we can do is step on the trail and move forward.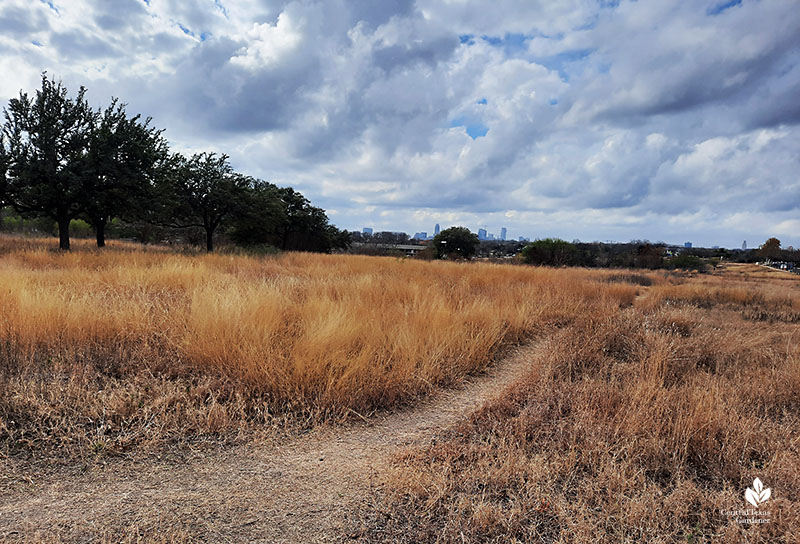 And that's what Austin PBS is doing, as we pack up and leave UT's College of Communication building that's been our home since 1974.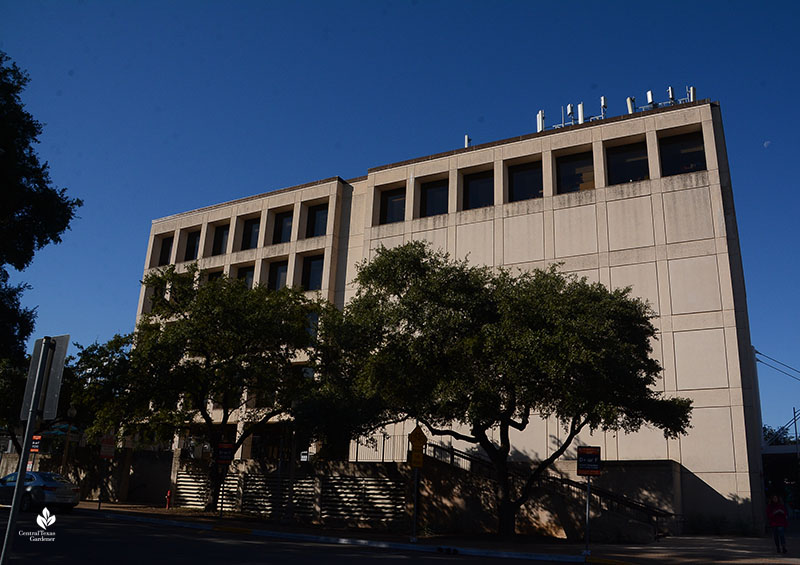 Our destination: the Austin Community College Highland campus and a new generation of public media and a new standard of community impact to serve you!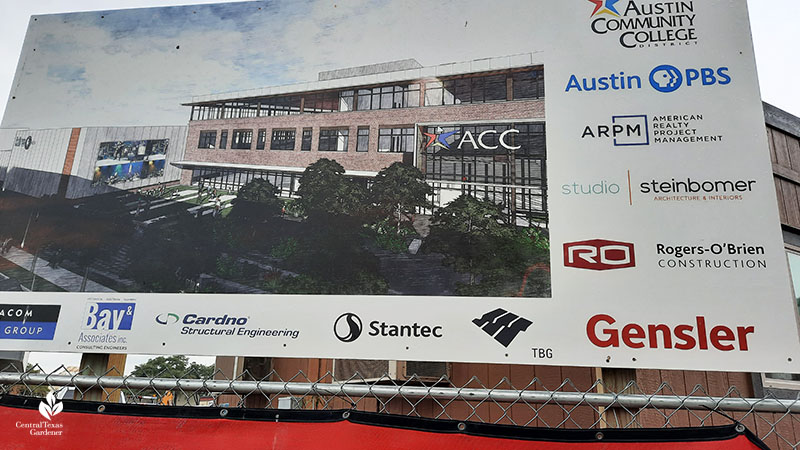 Our new offices and public event spaces (indoors and out) adjoin the three studios, one which we will share with ACC.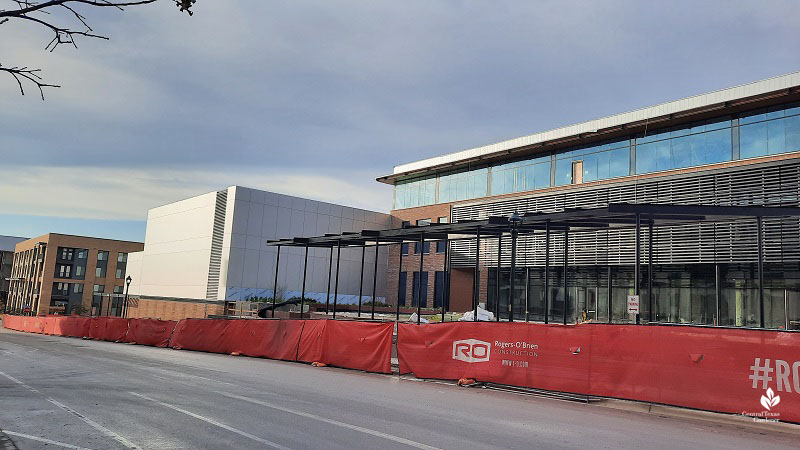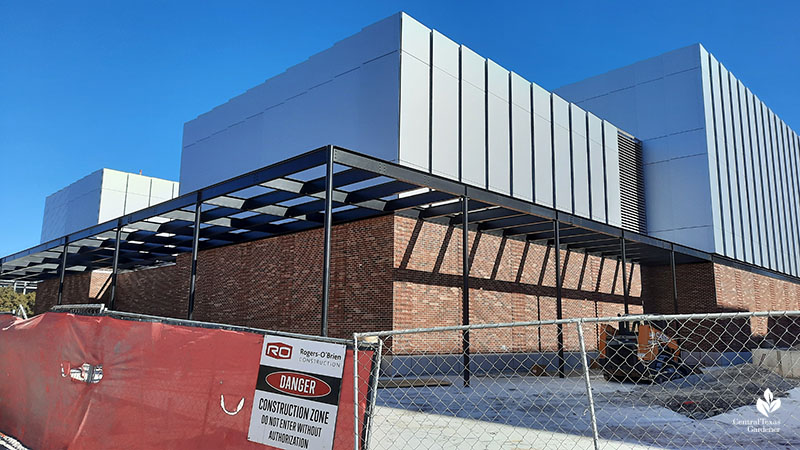 Here's where Central Texas Gardener (and other productions) will record.


In small groups, we got a sneak preview in December.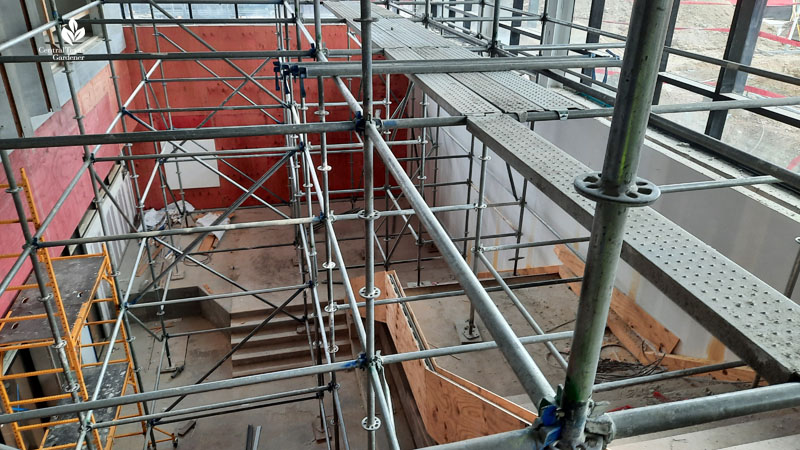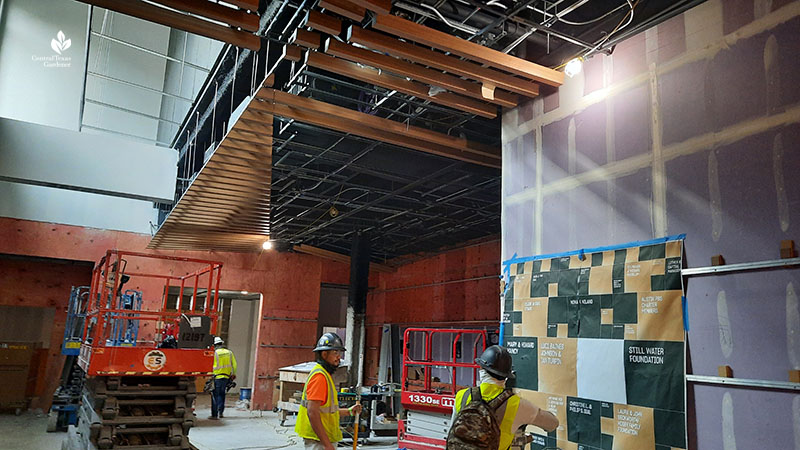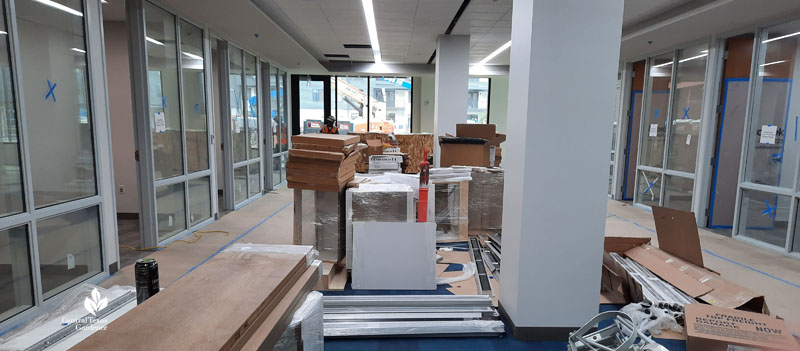 Can you imagine 100 miles of cables?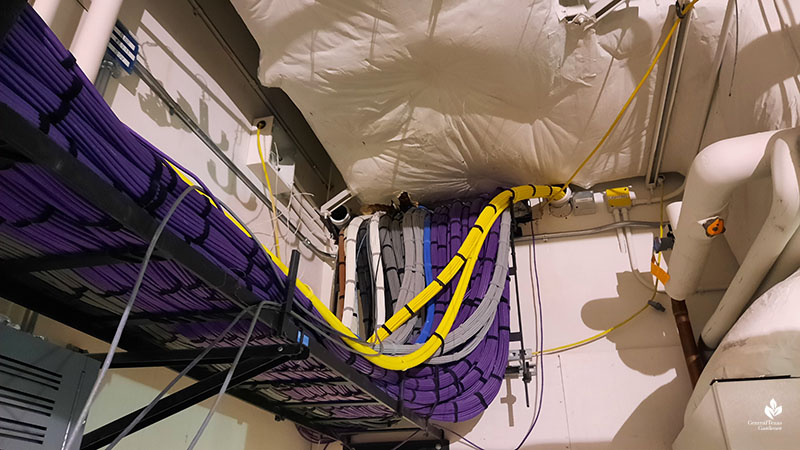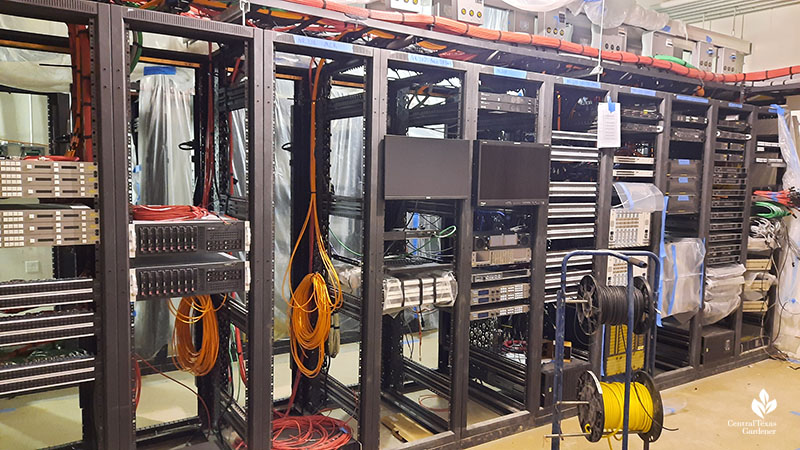 So far, I've only briefly explored the ACC campus, some of it finished and other sections still under construction or final move-in details.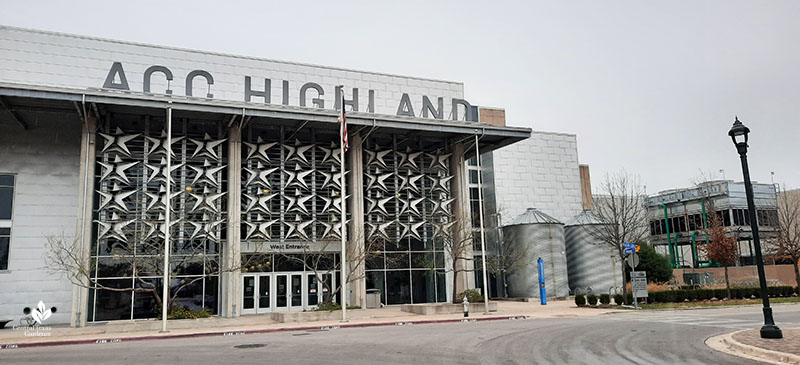 Since ACC recognizes the value of outdoor interaction throughout the day, there are many gathering spots. At night, lights for safety join landscape glows to romance evening reflections and conversations.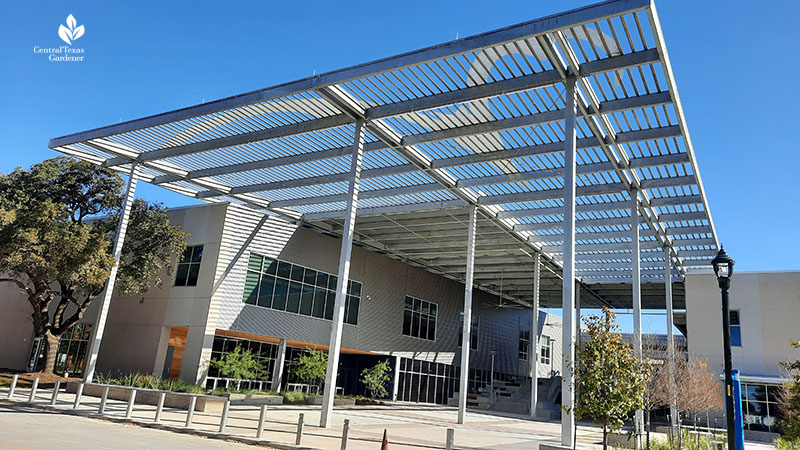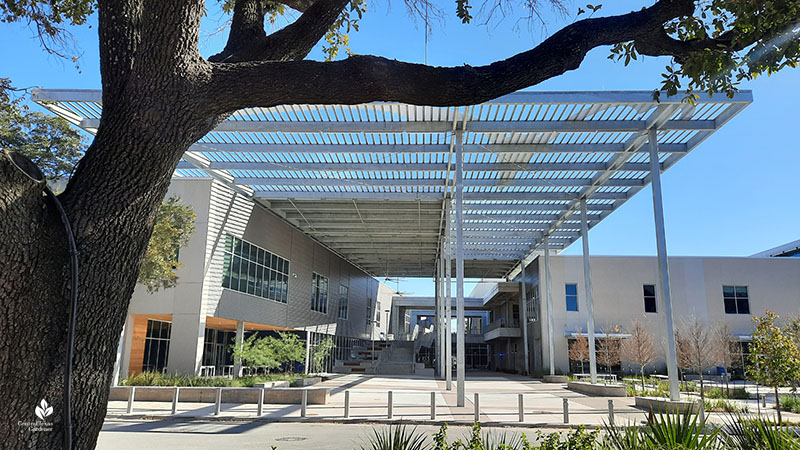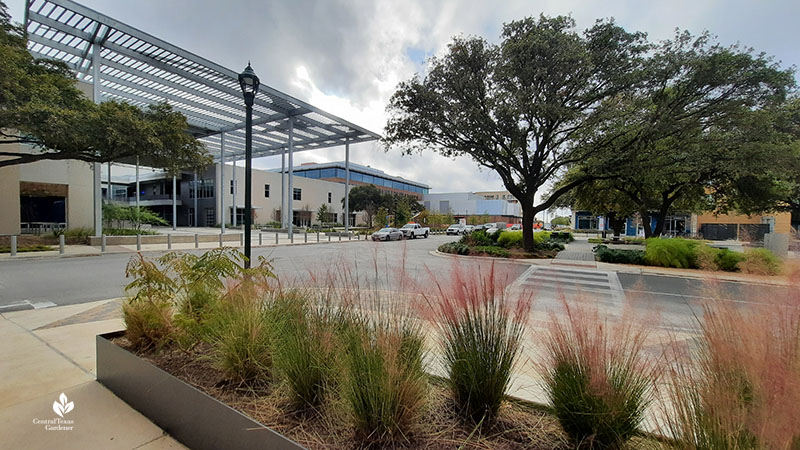 Here's a look down to the Jacob Fontaine Plaza where the oak trees have been carefully protected.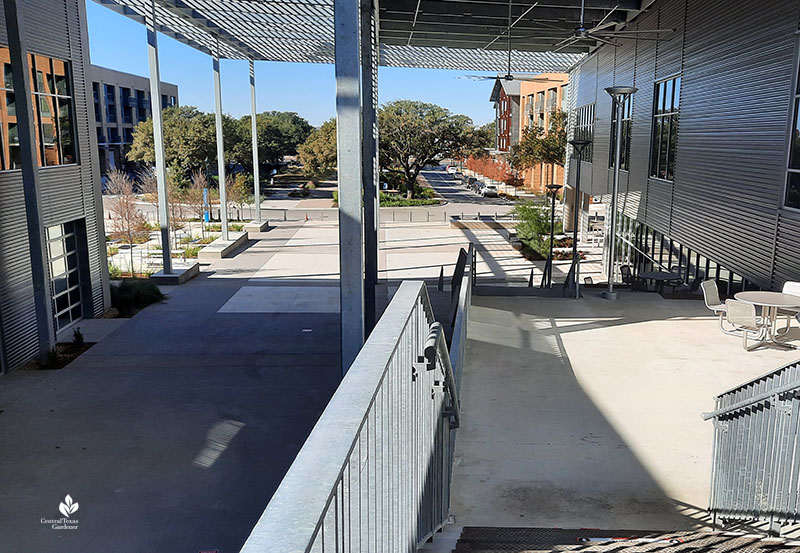 Recently, faculty and welding students installed their response to monolith fascination. It's not a mystery that ACC encourages creativity in all its forms, as I learned in my first job at ACC Rio Grande.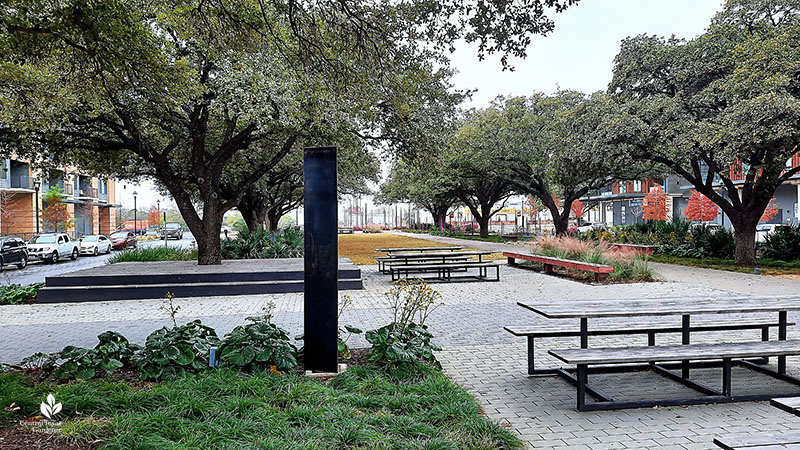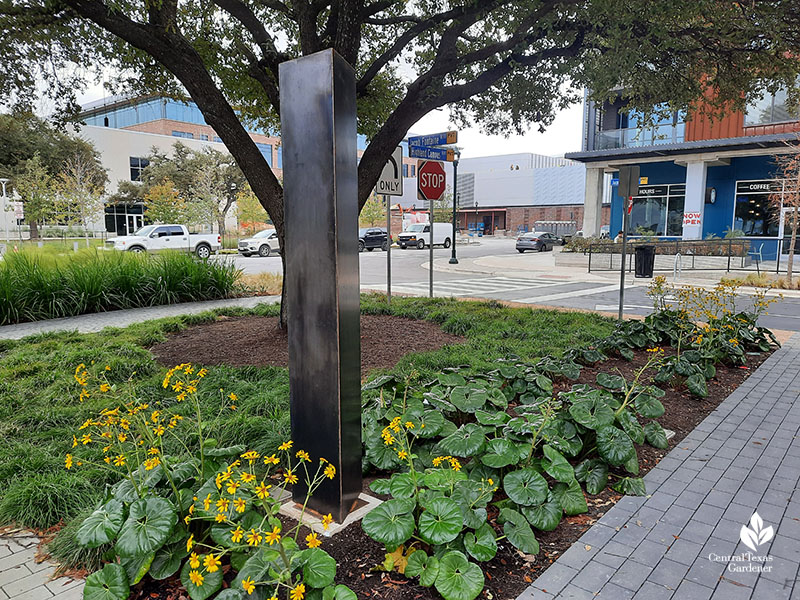 This is just one of the many spaces where native and adapted plants soften traffic noise—either from nearby Airport Blvd. or the noise in our brains! Textural clusters contribute to the peace. This spot features bamboo muhly, Mexican feather grass, and agaves. To the right is an island of red yucca (Hesperaloe parviflora).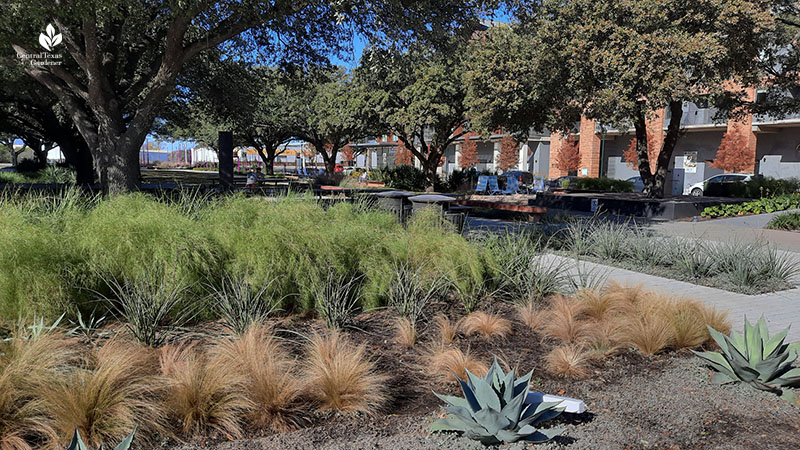 Caressible Gulf muhly grass.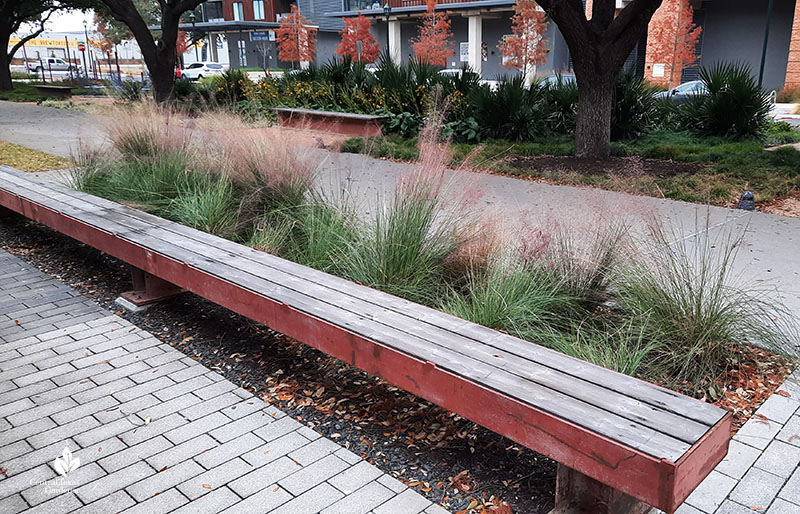 Blooming Ligularia joins white-striped Aztec grasses and sedges, backed by Sabal minor palm fans. Bald cypress still dons its warm fall color along the mixed-use stretch.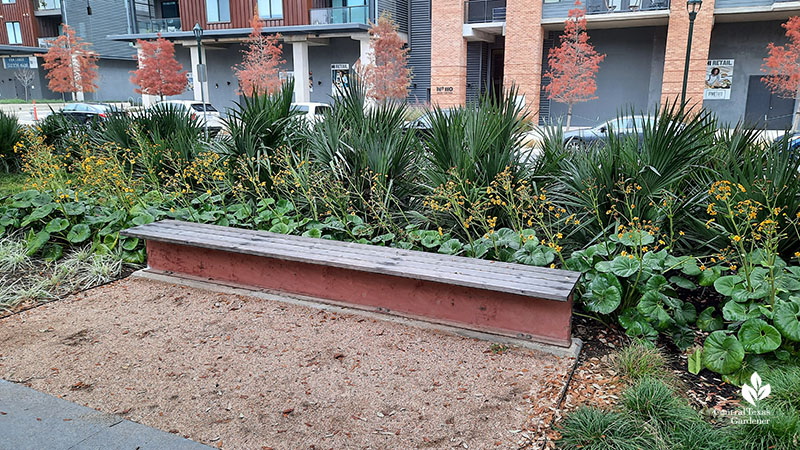 Since ACC's mascot is the Riverbat, an art installation called Thicket features 73 purple poles of different heights. Lighted by night, they symbolize bats taking flight.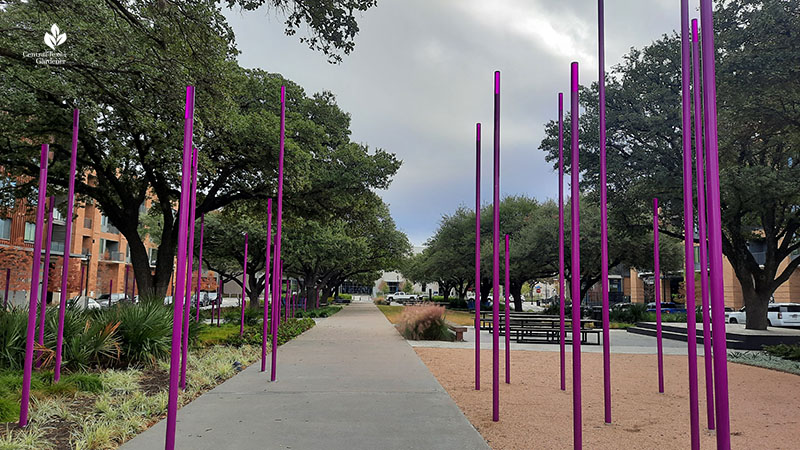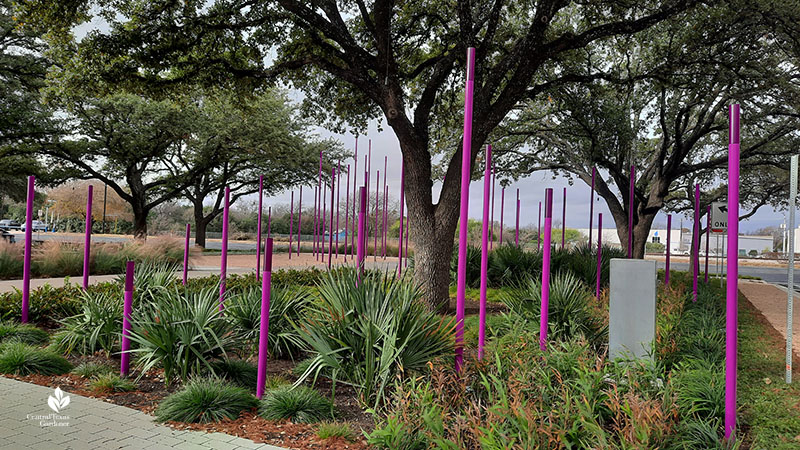 Wishing you all new flights of your own in 2021! See you next week, Linda
Comments