September 11, 2008
From the producer: September 12, 2008
This year I've heard from lots of gardeners who are growing food for the first time, planting modern Victory Gardens, even in containers on a condo balcony. Since the fall/winter garden can be the easiest to grow for us, this week Travis County Master Gardener extraordinaire Patty Leander has tips for crops and how to start them in hot weather. Her husband Bruce took this picture.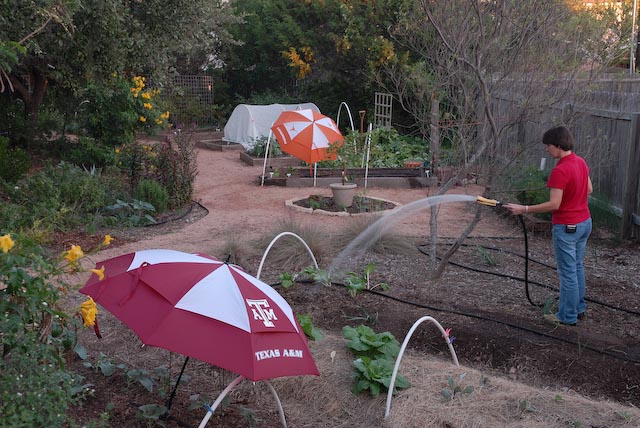 Be sure to check out her fabulous articles in Texas Gardener magazine, too. Visit Skip's site for planting guides and more info on all your gardening questions. Also check out the Texas Home Gardening Guide.
The Master Gardeners were also on hand last spring to advise Fritz Haeg when he came to Austin to create an Edible Estate at a Foundation Communities apartment complex. Sponsored by Arthouse at the Jones Center, hundreds of volunteers, many of them kids from the apartments, went to work one Friday morning. By Sunday, when we showed up with our video camera, they had converted the grassy front lawn into a food garden for the families. The kids' energy, enthusiasm, and wonder at growing their own food are bound to renew your inspiration after our recent long, hot haul.
Although not edible, I consider my oxbloods the harbinger of our version of fall. The first one appeared August 28, with more popping up every day. These are peeking through the backyard plumbago.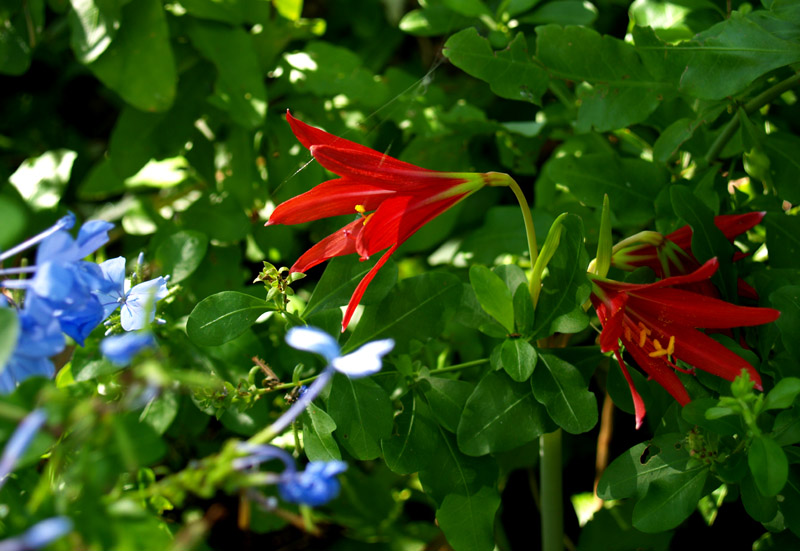 They remind me that it's time to think about spring bulbs. Every fall, I buy a few naturalizing bulbs to plant Thanksgiving weekend. To me, their annual return signifies renewal, as well as stability. And each year, the clumps grow larger, another exercise in patience.
The leucojums (snowflakes) are among the first to bloom. I fell in love with these in old neighborhoods where they made tidy rings around the trees.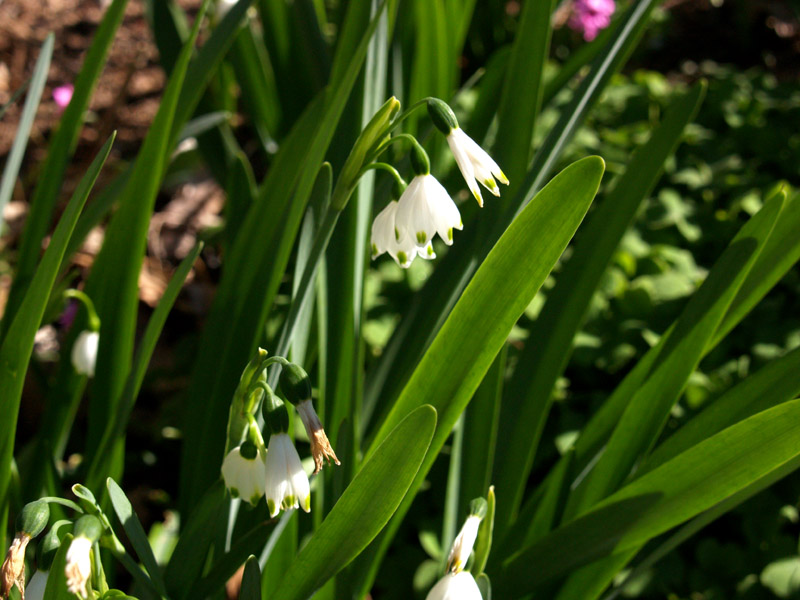 Here's one that looks sort of like mine, from fellow Lehmusvirtas, Jukka and Kukka, in Finland. Scott Ogden identified them as snowdrops, Galanthus.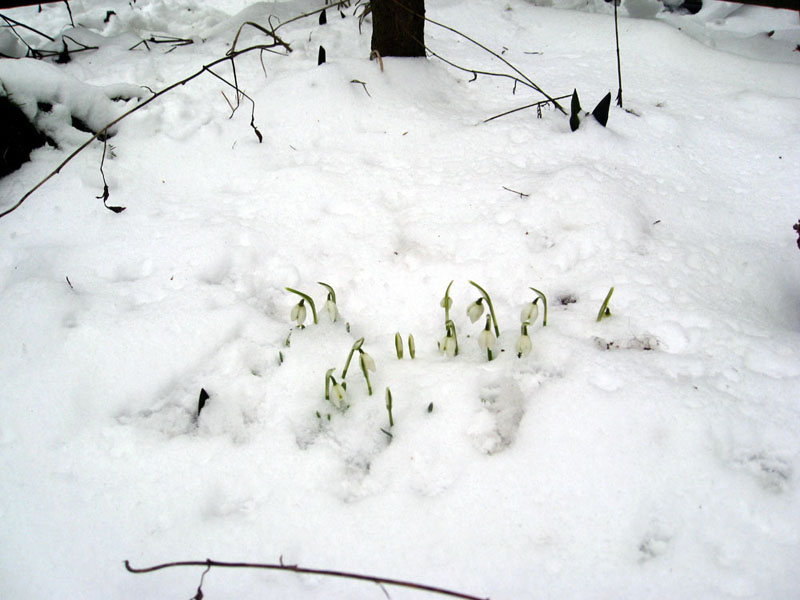 Dutch irises were my first bulbs, partly because they're inexpensive, but also because they come in so many beautiful colors. I add a few to my palette every fall. These yellows were my very first, to ring a tallow tree that is long gone. Every year, they spring up through our patio cove grass.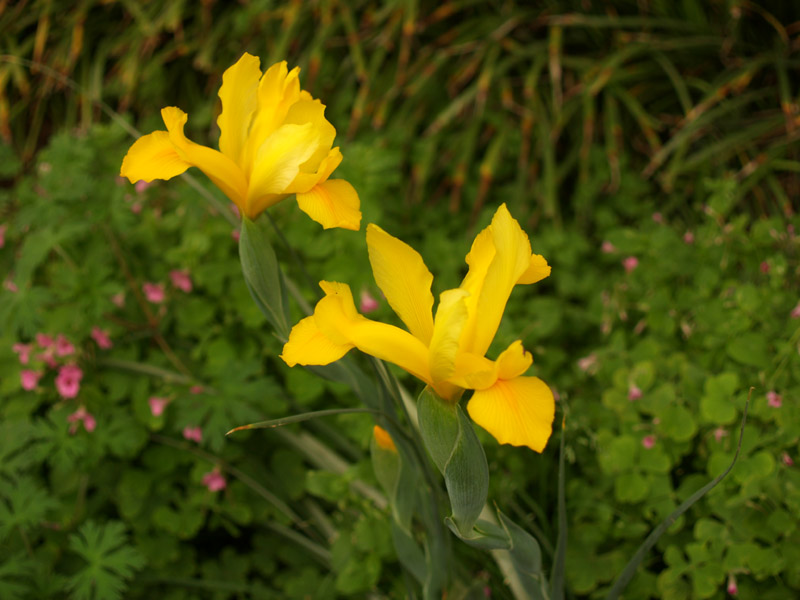 Another regular is this white spuria, Iris orientalis, in the den bed.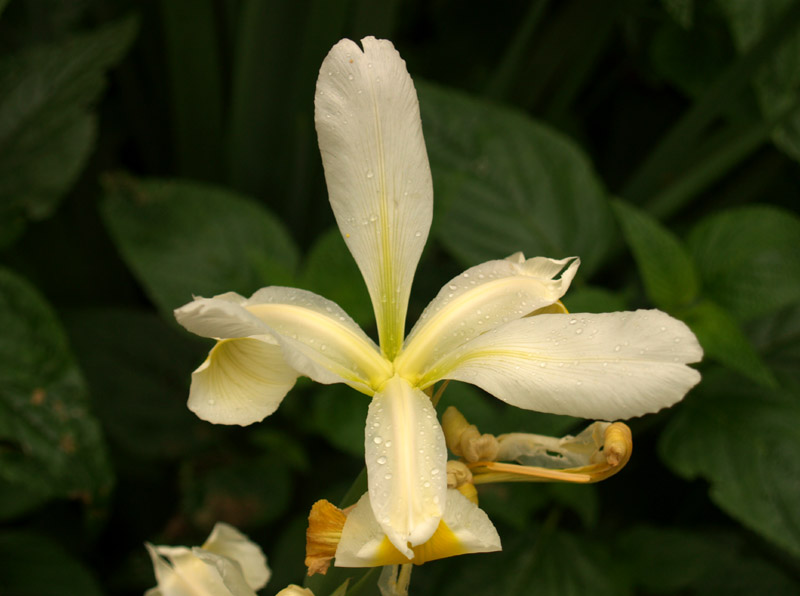 Here's its gold version. I divide a few every year to add its stately foliage and amber light to other spots. Spuria's foliage emerges in fall, and when they get ratty, I cut them back in early summer or whenever I get around to it. They aren't too picky about their location; I have them in sun and shade, though not dense shade.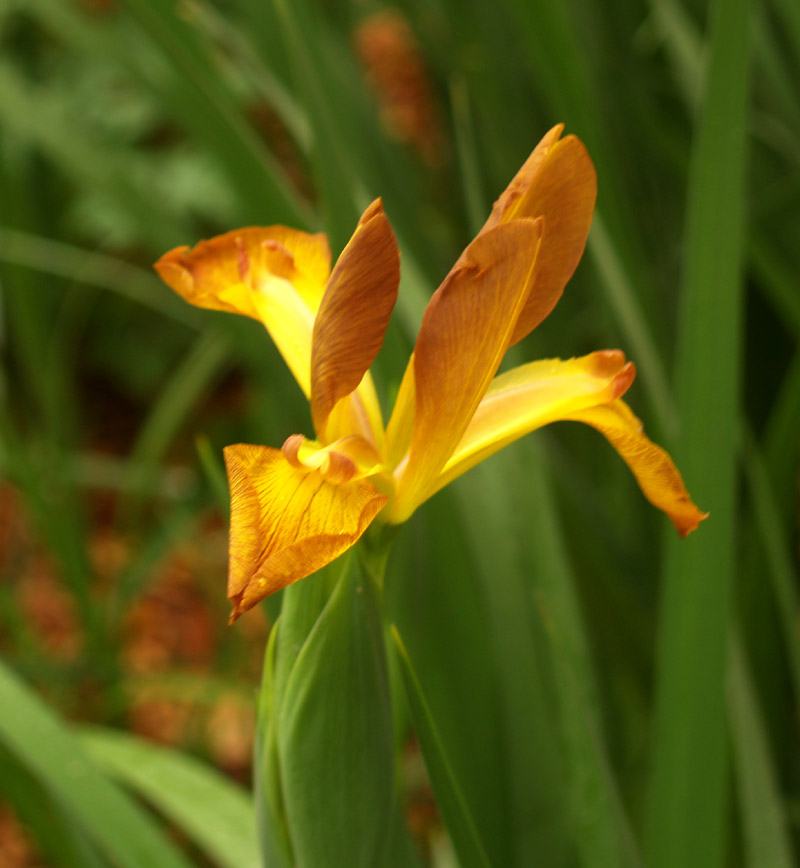 Over the years, I've scattered paperwhite narcissus. Some were passalongs from Holly, and others came from nursery bins labeled "paperwhites." I know that some of them are 'Ziva', but who knows about the others. I even plant the ones I've forced, though I've lost track to tell whether they returned or not.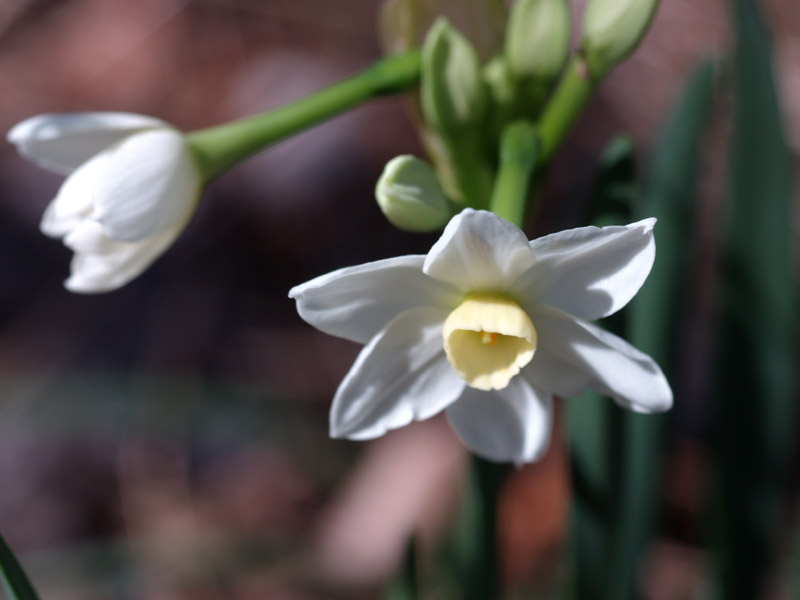 One of my favorites is Narcissus Erlicheer, planted in the front beds to perfume the front porch.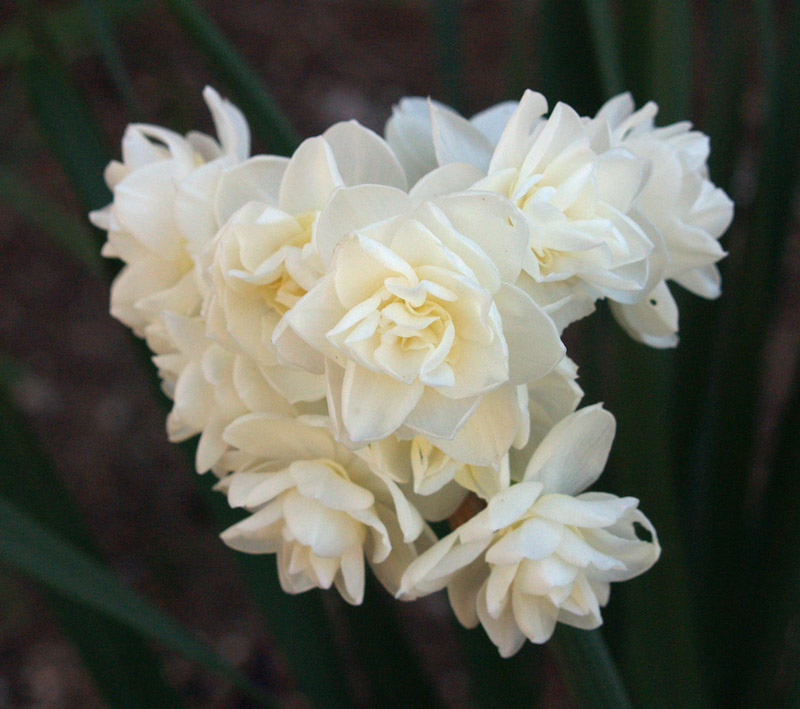 Last year I planted my first Freesia laxa, one that naturalizes in Central Texas. It comes in white, too, but I like this cheery color against the whites and yellows. It's on my bulb list for this year.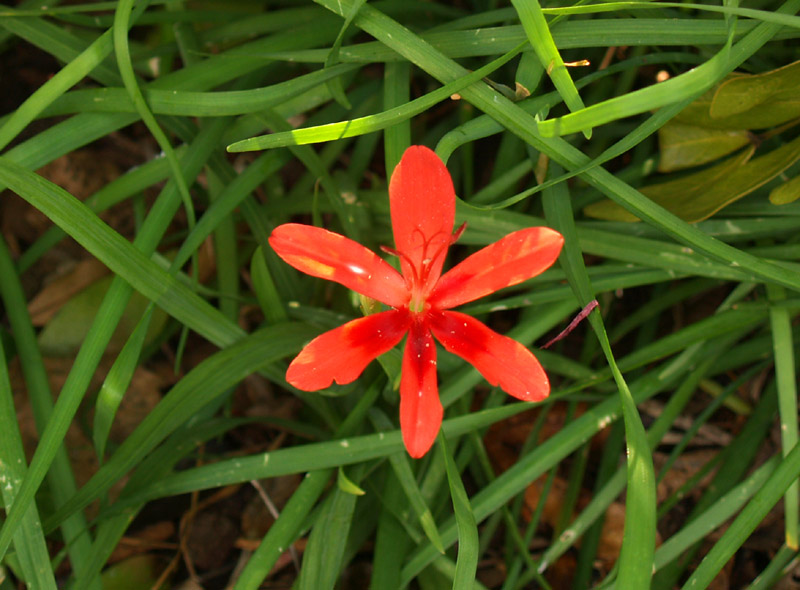 Brent and Becky's Bulbs carry this one, along with these beauties I got from them last year. I plan to get a few more this fall.
Daffodil Gigantic Star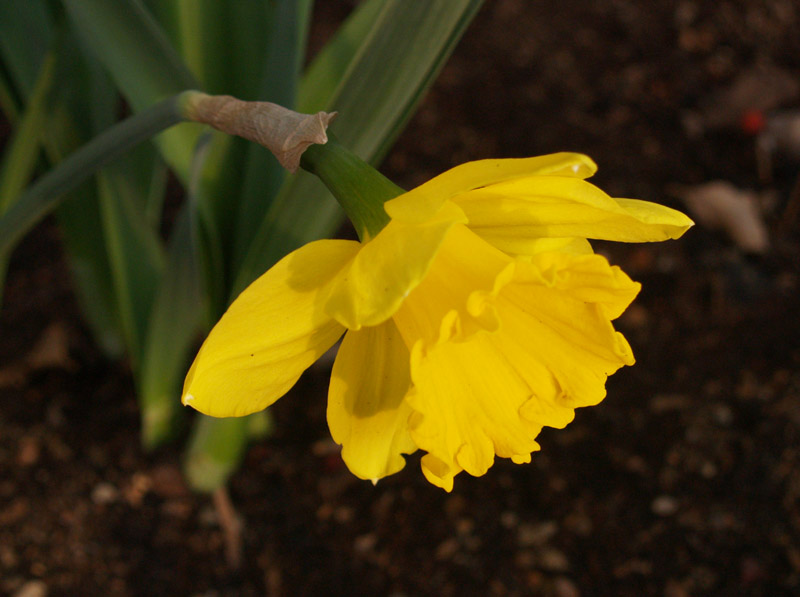 Narcissus Sweetness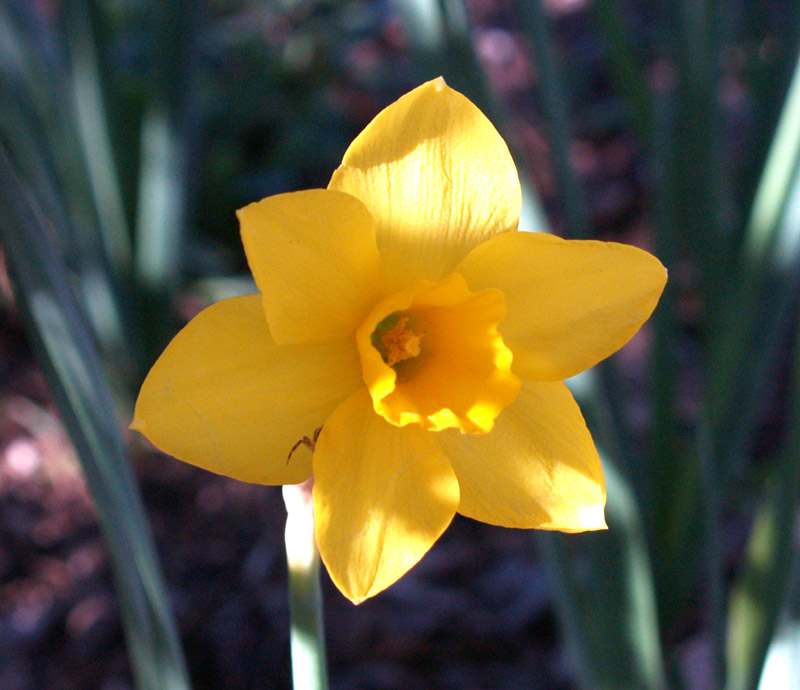 Narcissus Abba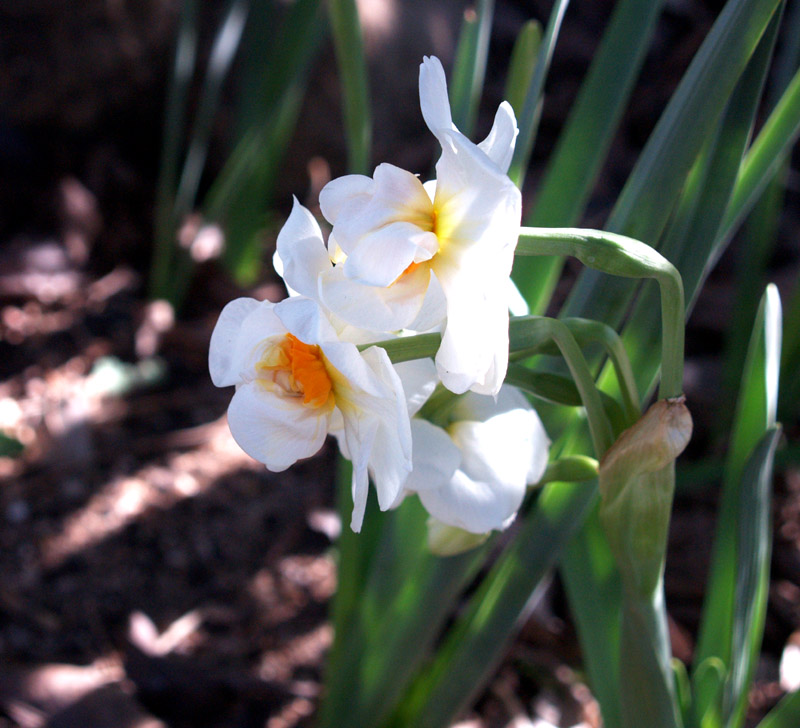 Narcissus Falconet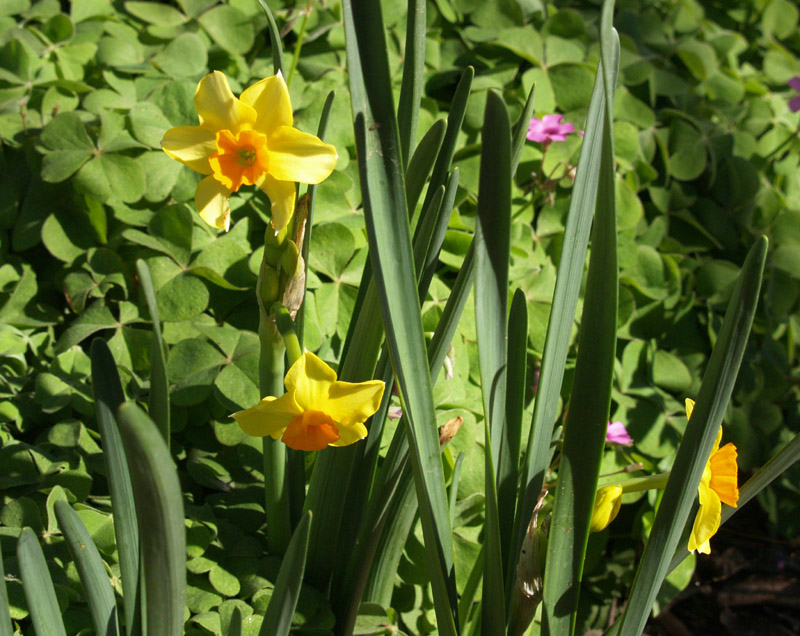 And, my new true love, Tinka tulip. Like the tiny cluisianas, which they resemble, they don't need chilling time, and in the right spot, supposedly will naturalize. Just in case, I plan to add a few more this year. They're 8-10″ tall, so show off best in masses, as do all bulbs. In my case, I just wait for my few yearly additions to mass themselves over time. . .but I do cluster these together.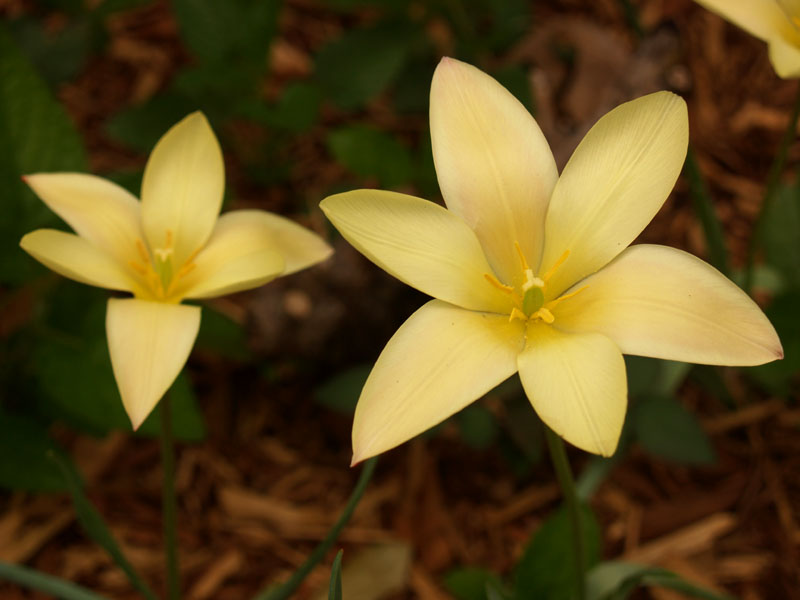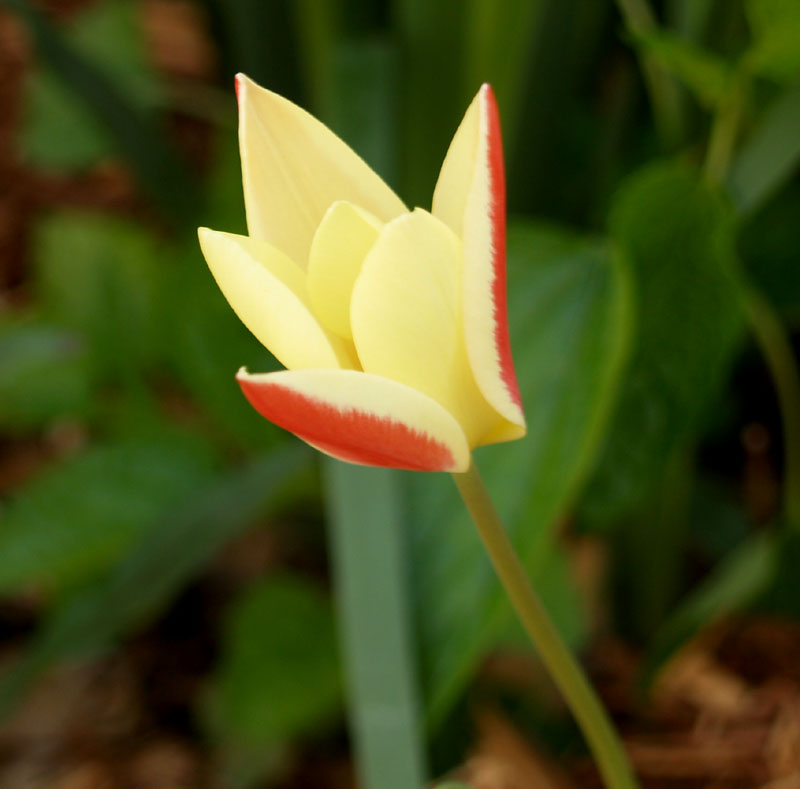 On fall bloomers, I'd never explored Crocus sativus until KLRU friend Melanie asked me about them. Their lilac blooms arrive in late October to November. But what they're really known for is their stamens, the source of saffron! I don't know how hard it is to harvest the saffron, but I'm sure going to try.
To respond to Melanie's question, I went to my two reliable sources: Scott Ogden's Garden Bulbs for the South, and Thad Howard's Bulbs for Warm Climates.
Check them out for all the bulbs on my list! Happy planning until next week, Linda
Comments