January 15, 2009
From the producer: Bloom Day January 15, 2009
This is my premiere venture to participate in Garden Blogger's Bloom Day, a fabulous concept dreamed up Indiana May Dreams blogger Carol in 2007.  On the 15th of every month, garden bloggers from everywhere submit their pictures of what's blooming that day. This is the ultimate garden tour!
My outdoor thermometer read 40 degrees as I took these pictures from the east side of Austin, Texas.
It's barely hanging on, but here is 'Patrick' abutilon in the den bed.
These are not new blooms (bracts) on the shrimp plant, but I figure they count since they're still there.  This is the plant I divided last spring.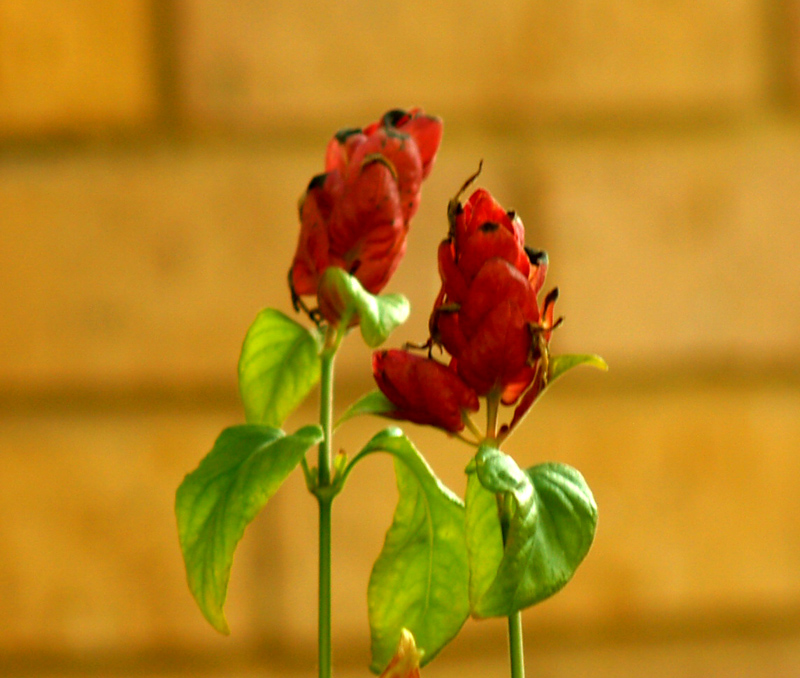 The container bougainvillea near the shed refuses to give up its bracts, either.  In fact, it usually waits until November to perform, just as we're about to hit the first frost date.  I suppose it gets more sun by then, so it's on my list of plants to move this spring.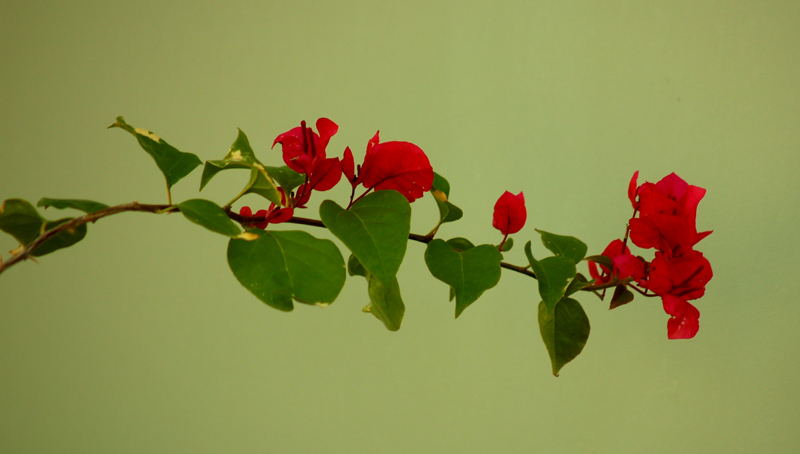 A few violas are flowering on the plants I finally got around to installing during Christmas break.  But they're all healthy, so I figure if I give this one some publicity, the others will join in to make a real show by February 15.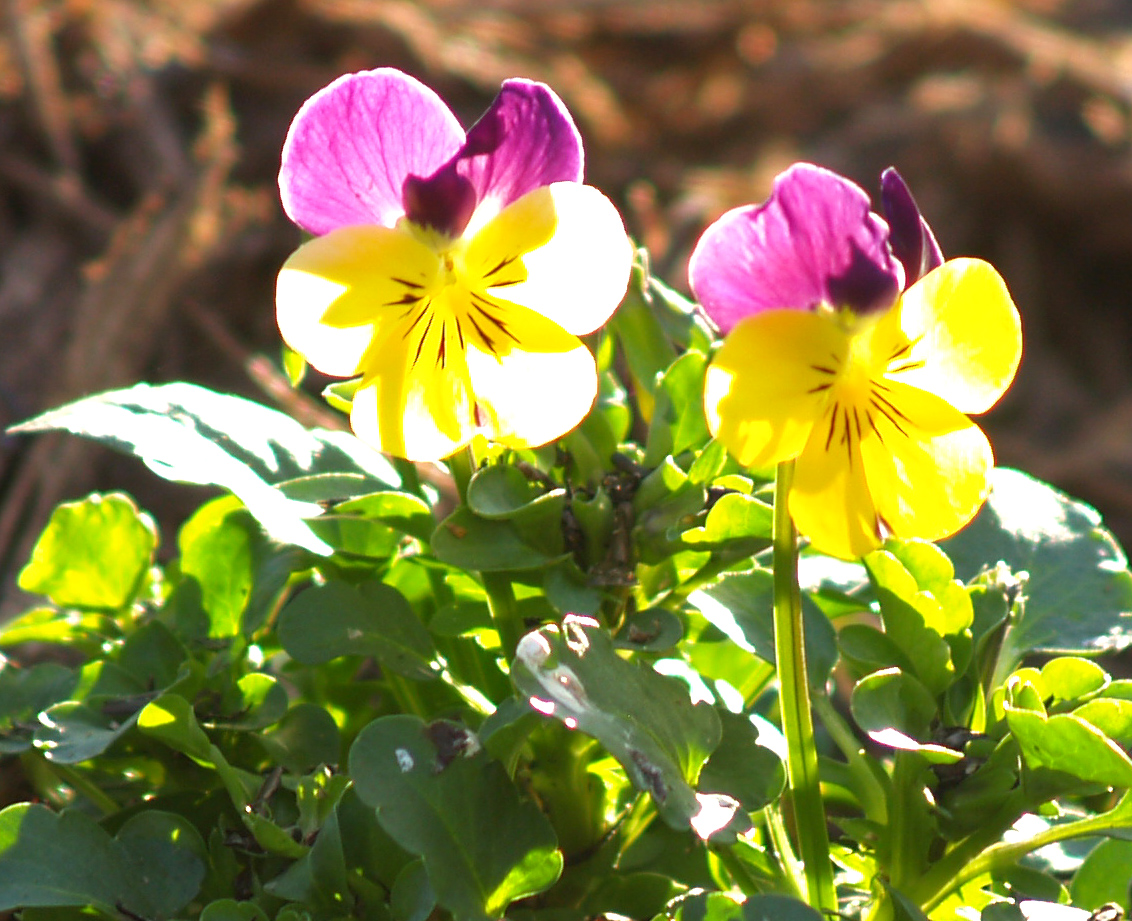 In front, these lantanas obviously enjoy a comfy microclimate, feeding the stalwart butterflies that will find them by this afternoon.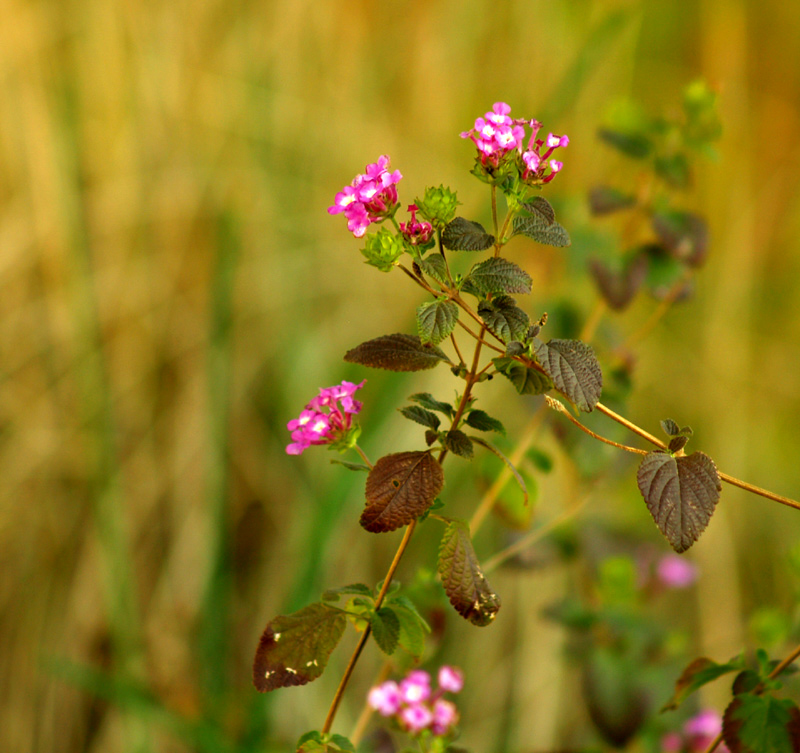 Under the patio plastic, the ornamental (and edible) chile peppers are flowering, if you've got binoculars to see the tiny blooms.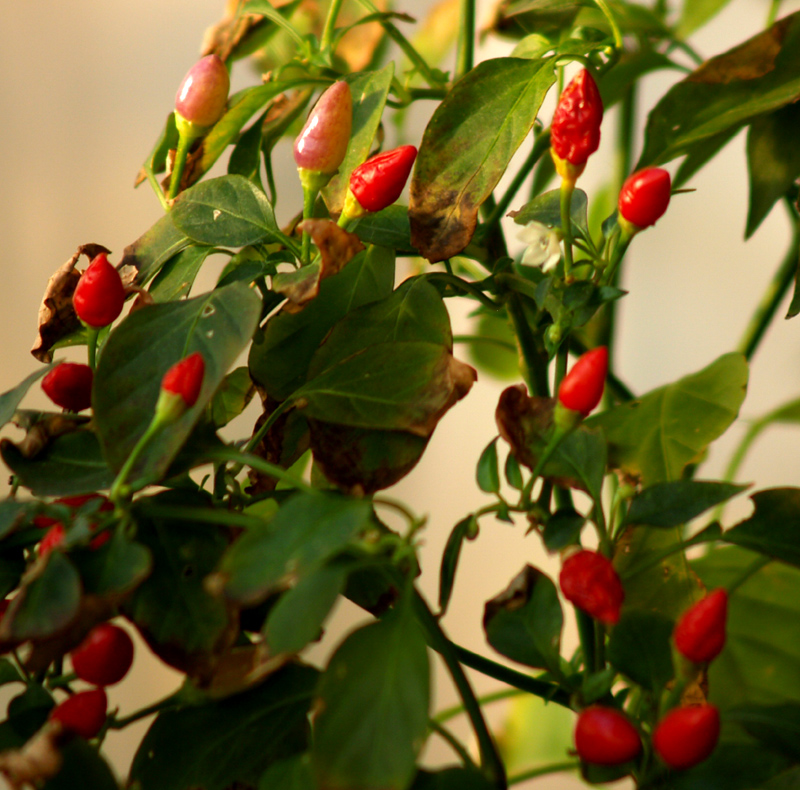 Here's the geranium I got at Mayfield Park's Garden Symposium a few years ago. That year, coordinator Karen Neenok decorated the speaker's platform with pots of them, and insisted I take one home.  I love geraniums and I really loved this color, but I hesitated.  I have zero success with them. But passalongs seem to have their own magic, and I've even successfully rooted cuttings from its stalks.  (By the way, for local readers, mark your calendar for April 4 for this year's great speakers).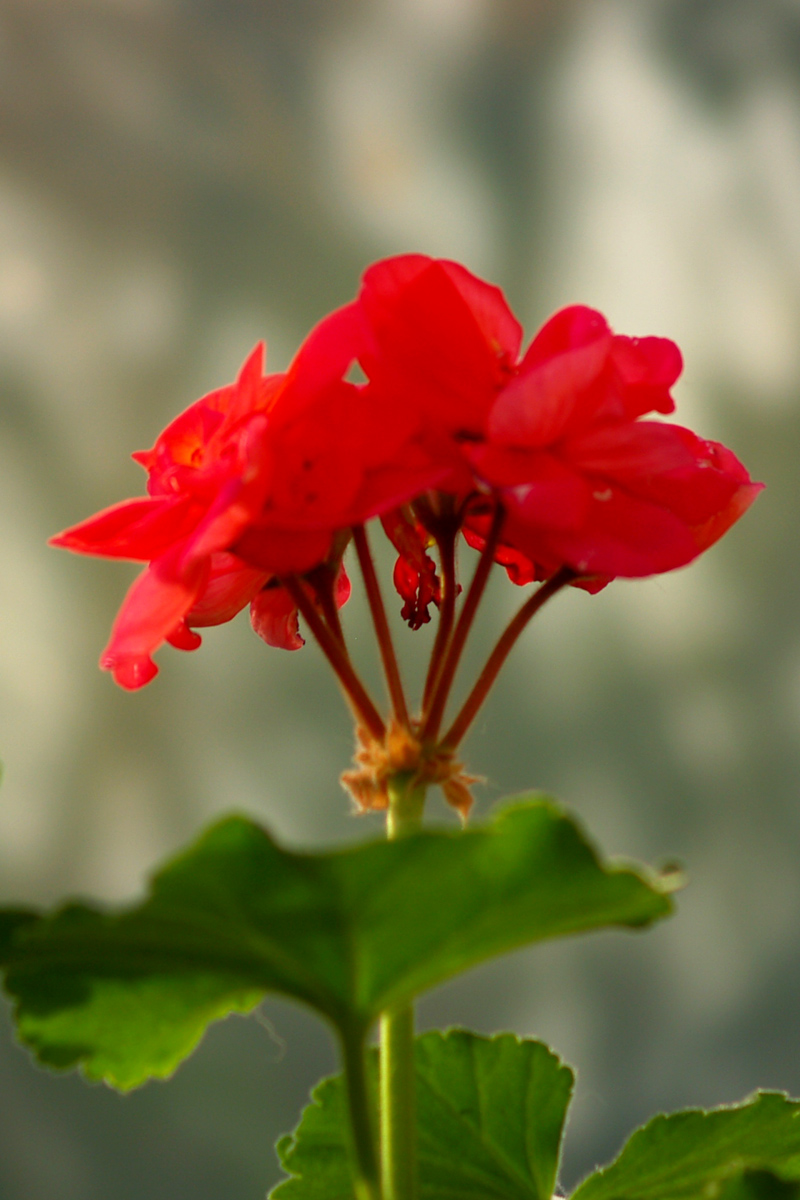 Next to it are the begonias I got about 100 years ago. I protect them for sentimental reasons, but also because it's a kick to see their flowers when frost covers the garden.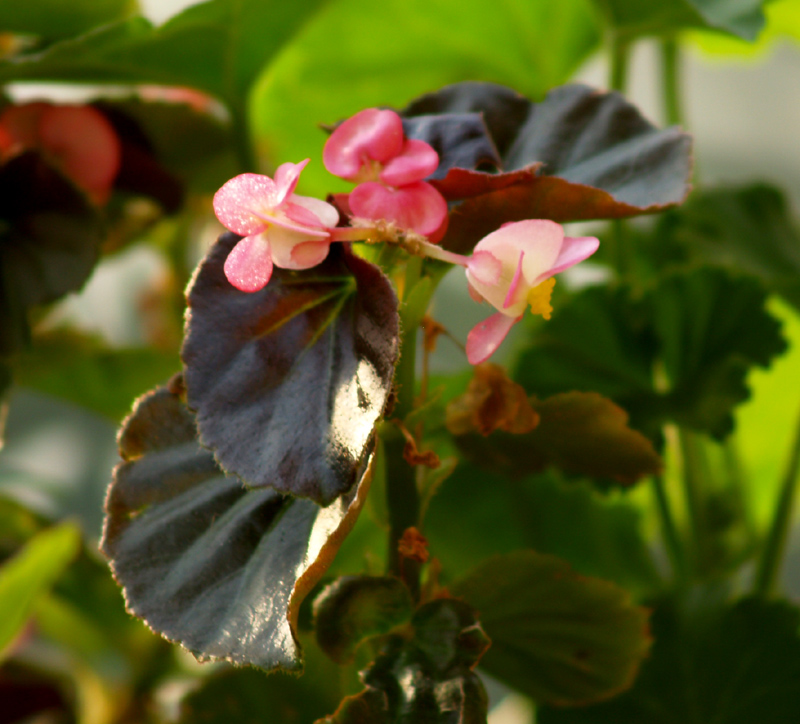 And the lone cyclamen I couldn't resist after viewers told me they would come back next year. For now, I think I'll put it in a pot to ornament the front porch until I can get it some buddies for a bed.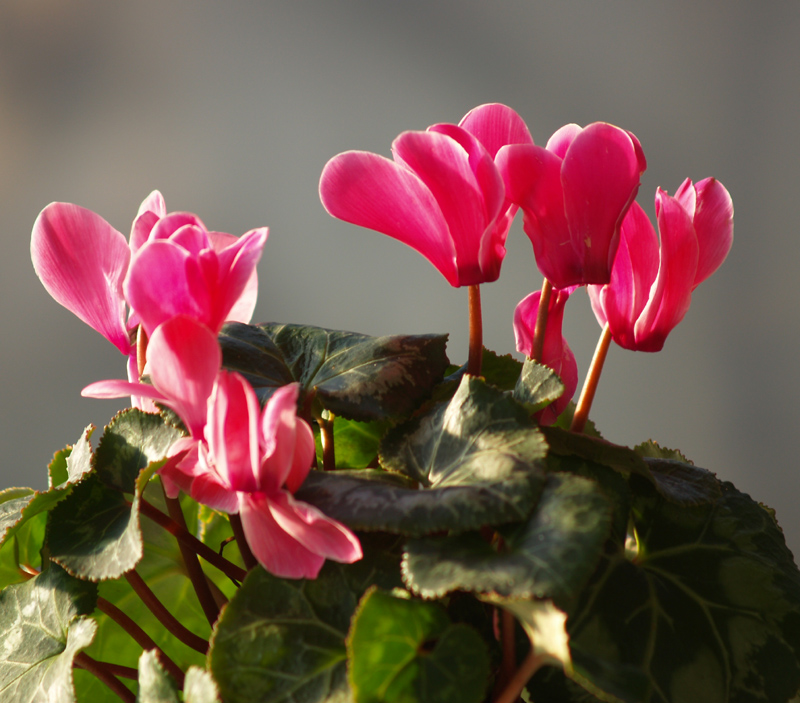 Happy Bloom Day!  Linda
Comments