February 19, 2009
From the producer: February 20, 2009
Last weekend, Sam helped me in the garden. Thankfully, he soon wore out, and flopped in the cat cove catnip.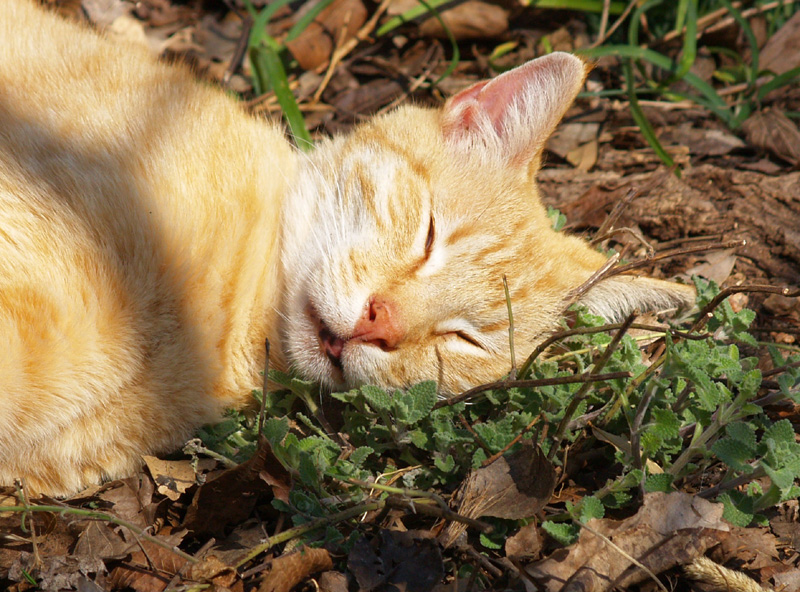 Just beyond, the first spring starflowers (Ipheion uniflorum) showed up.
Chester the cocker spaniel stays far away on rose pruning day, since his first spring in residence. Eager to "help," he ran through the pile, where a thorny cutting snagged in his curly fur.  But I wasn't alone this time as I pruned and fertilized. When I saw these two, I pulled off my gloves and got the camera for the early birds.
Mutabilis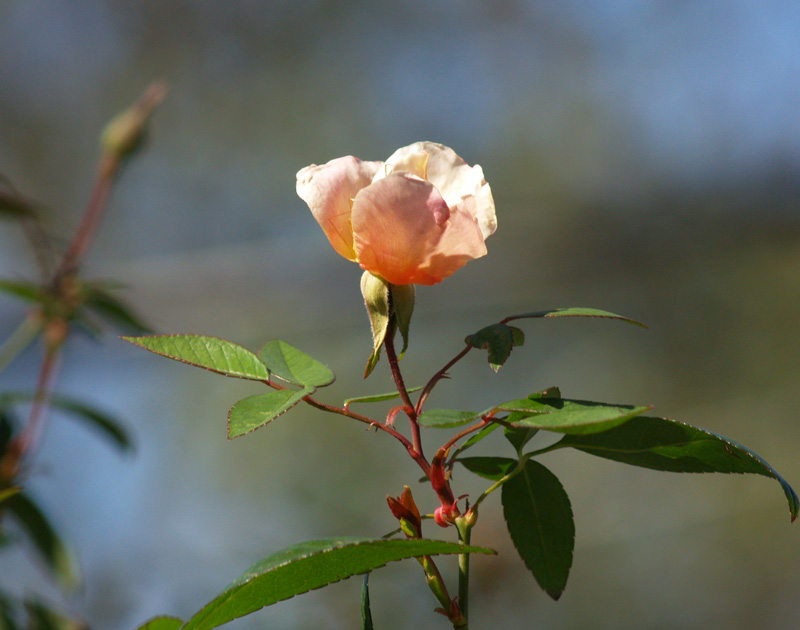 Isabella Sprunt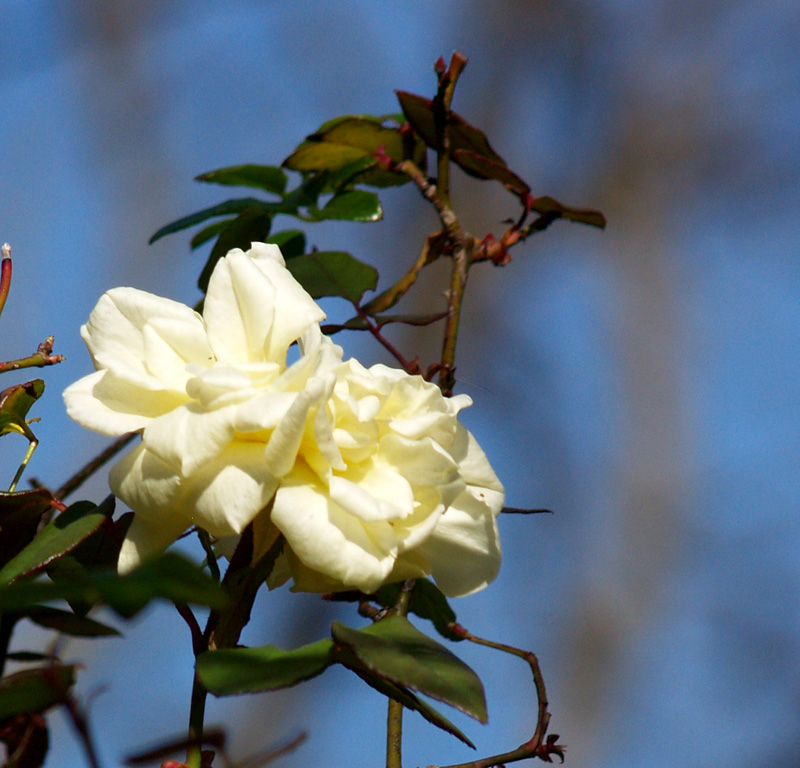 The mountain laurels aren't going to go nuts this year, but the one in the crape bed wins first prize for first flower.  A butterfly, I think a sulfur, jumped in for a drink.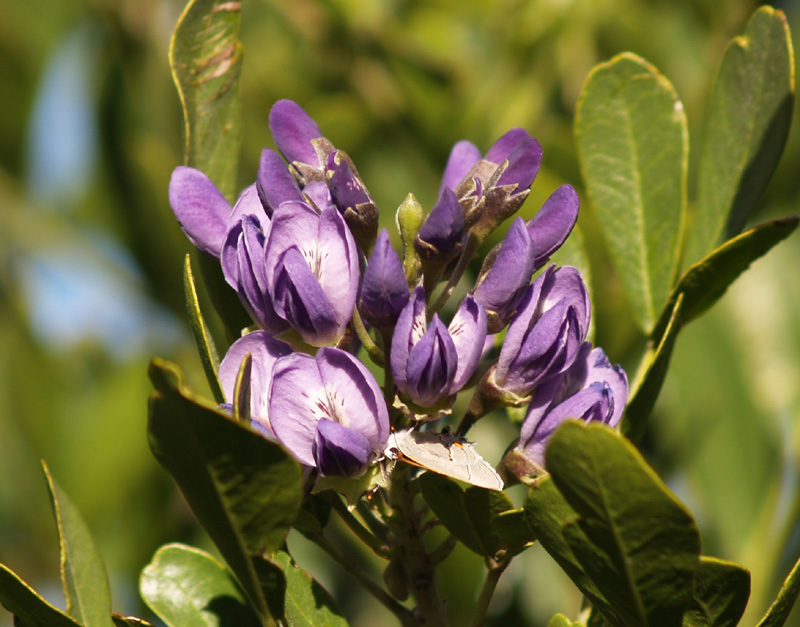 Here's an unidentified beauty, if anyone knows what it is. Its leaves look like dandelions.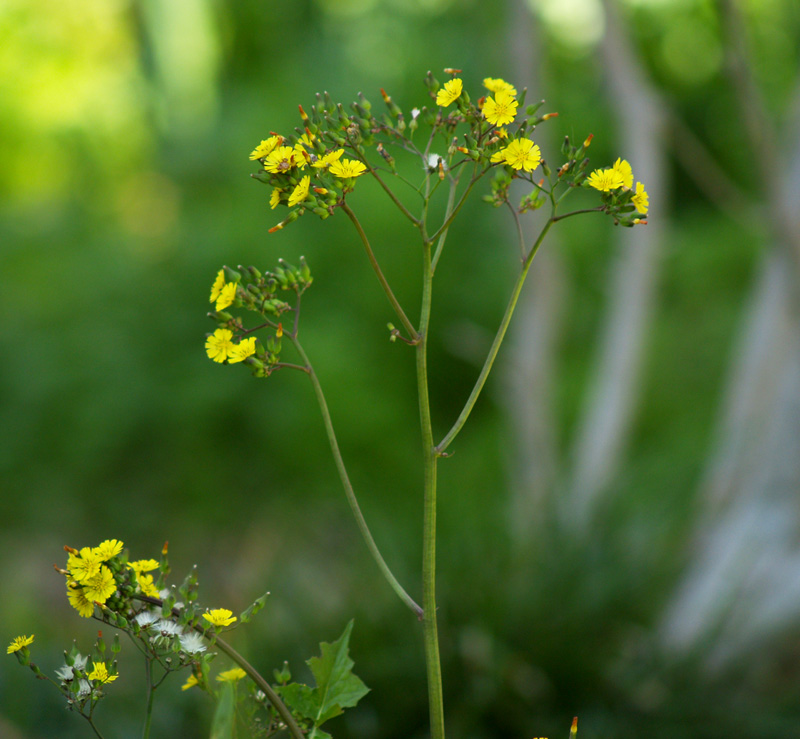 I cut back almost everything, except the bicolor sage (Salvia sinaloensis), the abutilons, since they're full of buds, and the shrimp plants.  I'll do those in a few weeks along with other touch-ups.  With just the bit of rain we've gotten, the plants I pruned in January are fluffing out like crazy.
Here's a bonus, two fabulous plants from friend and fellow gardener Tom Poth.
Agarita in spring bloom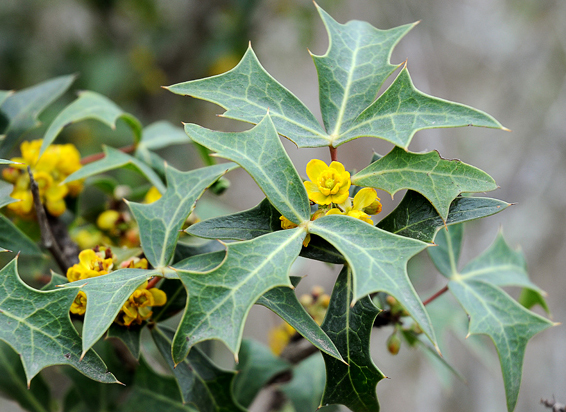 Acacia rigidula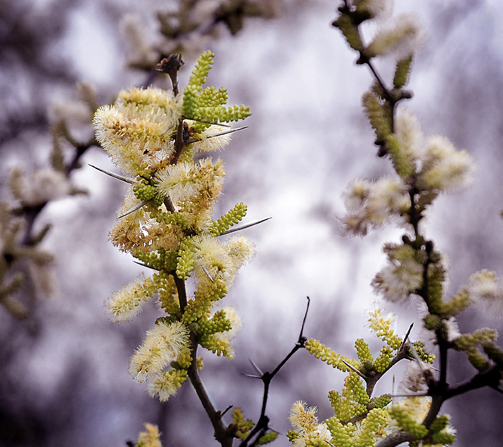 This week on CTG, Tom and designer Dylan Robertson look at the garden's big picture. Sometimes that's the hardest thing to tackle, but his ideas and philosophy open a new door to view our gardens. Like Julie Moir Messervy's The Inward Garden, Dylan's concepts are ones that can be translated to the DIY on a budget.
Until next week, Linda
Comments