August 15, 2009
From Linda: Bloom Day August 15, 2009
This time, motivation was a tad low to participate in Carol at May Dreams Gardens Garden Bloggers Bloom Day.
Here in east Austin, Texas, we've had over 50 days of over 100º, and no rain. My garden missed the surprise drench this week. But, I consider Carol's idea a fabulous one to connect garden conditions from around the world, a sort of National Geographic tour for gardeners.  But, believe me, if you're thinking of moving to Texas, bring water!
I was so happy that this one premiered just in time.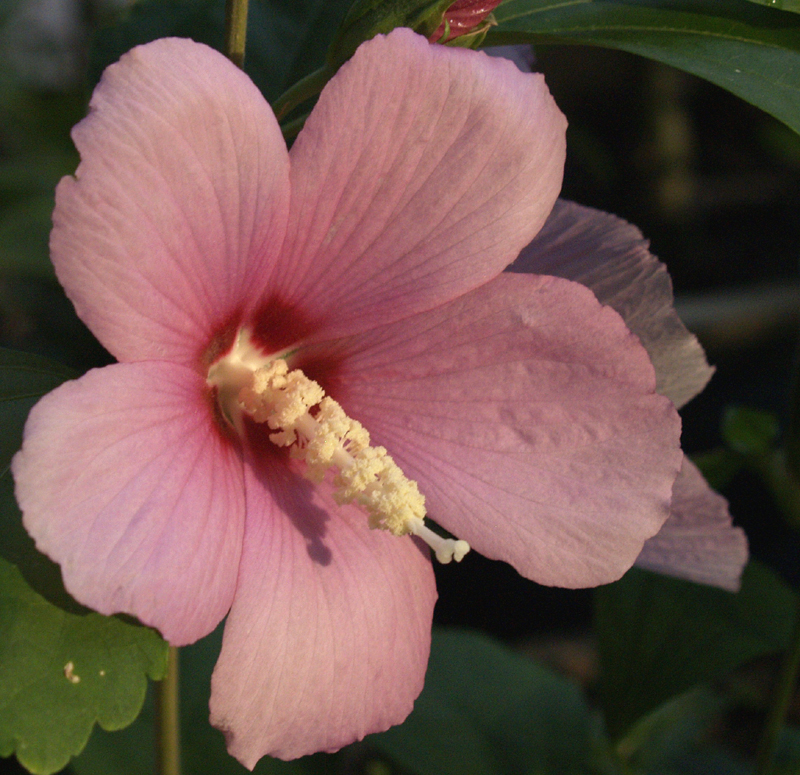 My friend Robert Beyer gave me a cutting of his variegated althea last year, started from a friend's plant in Houston. I put it in a pot and watched it grow up (now about 18″ tall). I'm sure glad I didn't plant it this year! On the patio, I can keep an eye and the water hose on it. When things look a little better this winter, I'll find this beauty a spot in the ground. For us, altheas are very reliable shrubs/small trees through just about everything.
On gardening in drought, check out Bob's new guide and splendid plant list.
Most of my blooming plants are in pots. The sambac jasmine (Jasminium sambac) still perfumes the patio morning and night.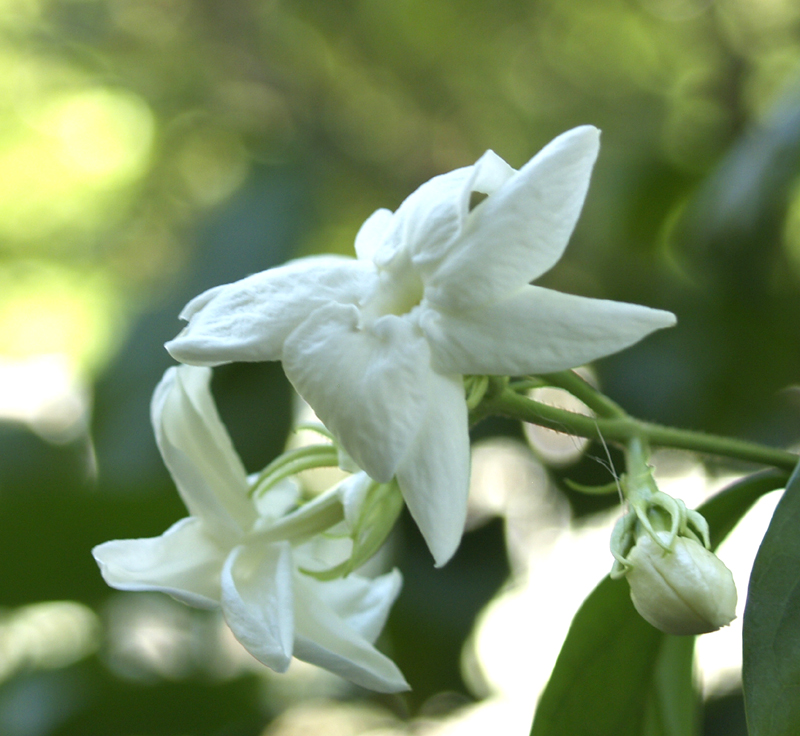 Every week, I have to cut its exuberant stems away from the equally prolific ornamental (and edible) hot pepper, which does require water every two days. The sambac is not so thirsty.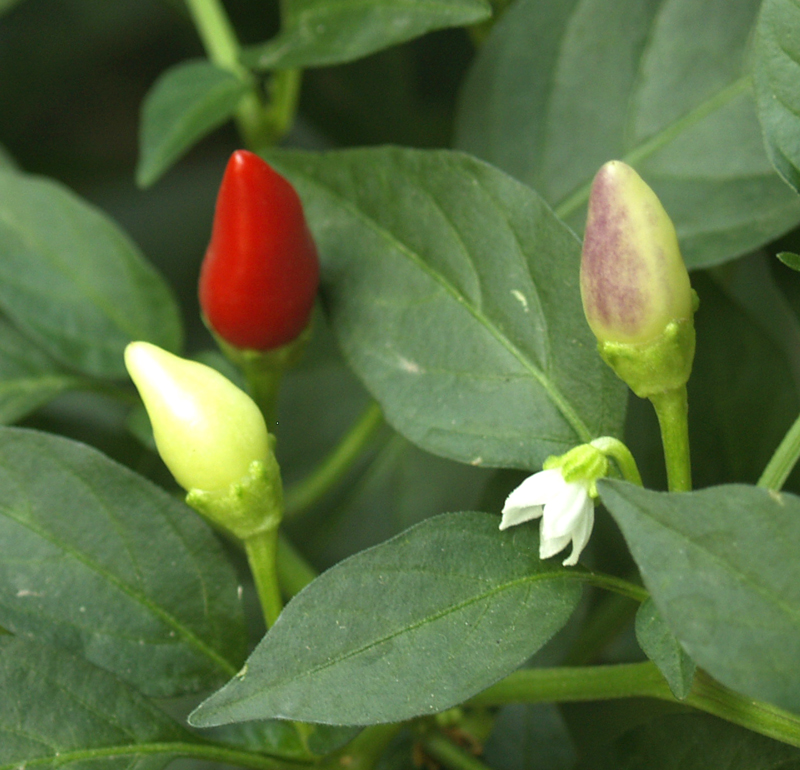 Across the patio in its new pot, the Valentine rose is still at it.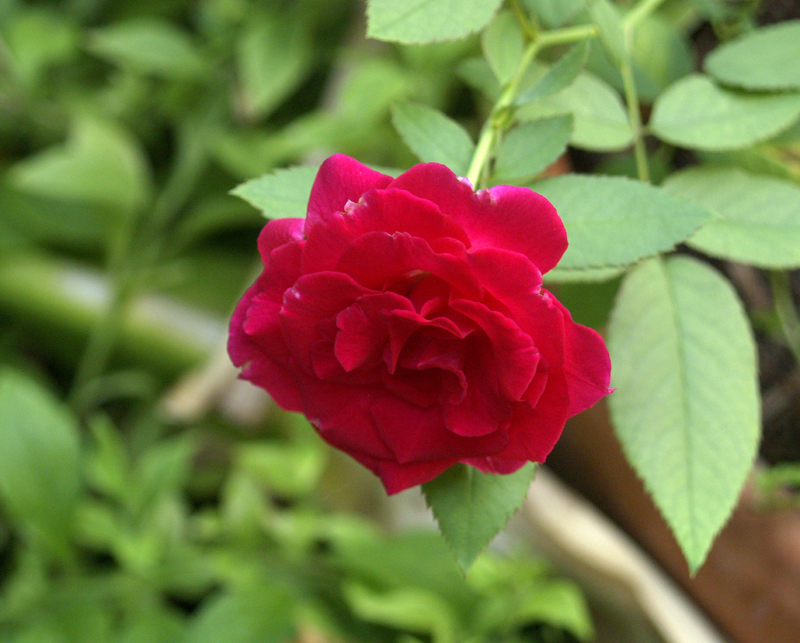 Next to it, the carnation I succumbed to this spring hasn't cratered.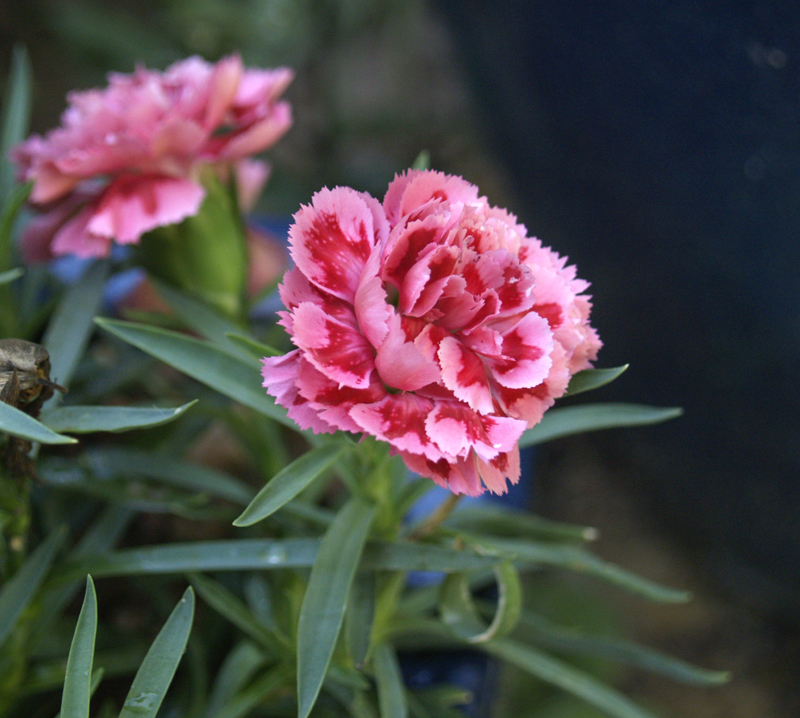 I mixed in a lot of decomposed granite with well-draining potting soil and topped it with more granite. I only water when it's completely dry, not just because I think it needs it (like your mom putting you in a sweater when she's cold).
I'm so glad I moved the potted bougainvillea to the now sunny cat cove earlier this year. Before, it never bloomed worth a dang, no matter how much blood meal I put on it.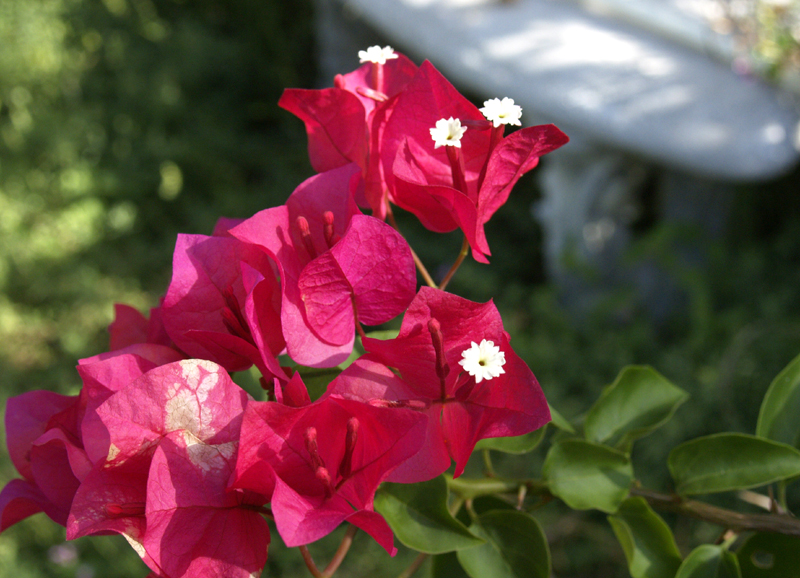 Now, it's such a show-off that every morning when I walk into the den, it's the first thing that catches my eye through the window.
My first plumeria keeps pumping 'em out too.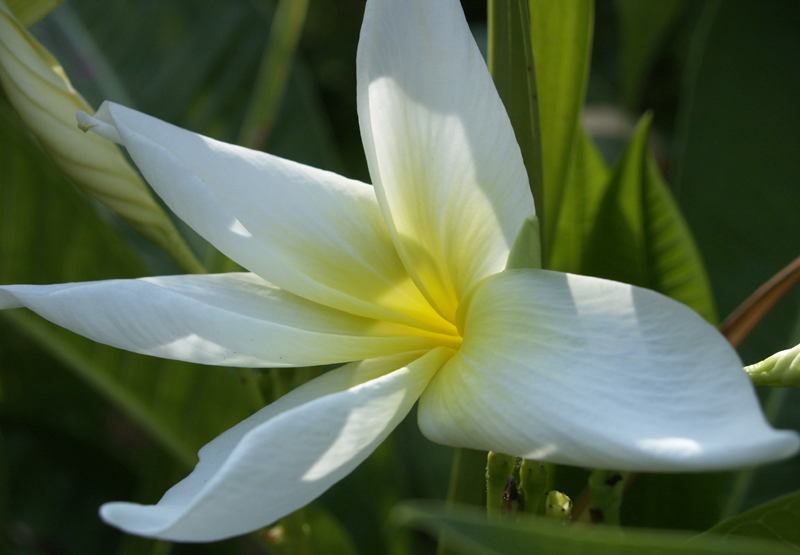 When blossoms fall to the ground, I put them in a tiny vase on my kitchen windowsill. They last for days!
This morning, the Brazilian rock rose (Pavonia brazilienis) in the crape bed begged to be in Bloom Day, too.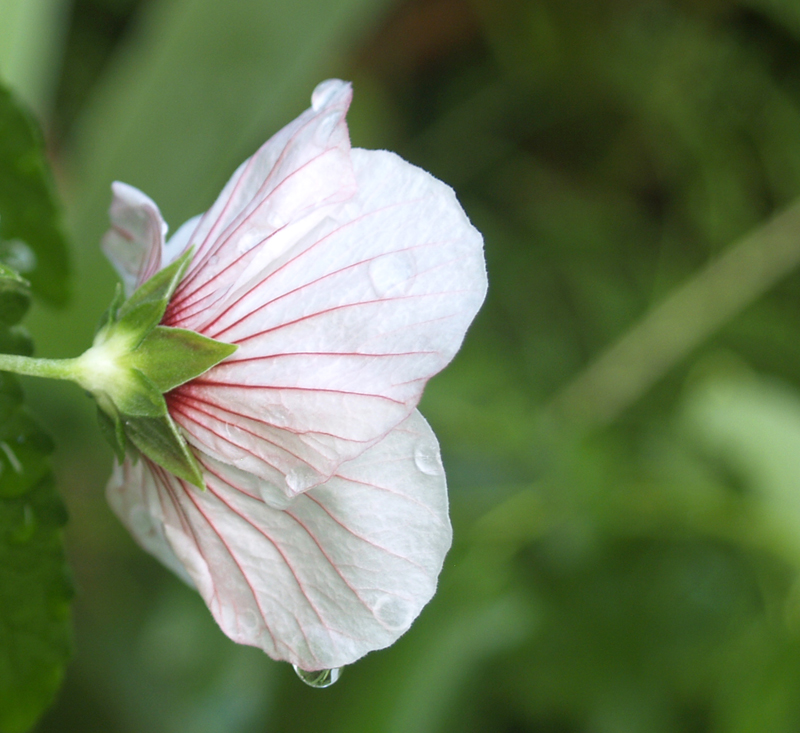 Turks cap, pavonia, shrimp plant, and lantana are blooming today too. But sweat was fogging my glasses, so I gave up on them.
I bloom best right now when I'm in my kiddie pool, so see ya later!  Linda
Comments