August 27, 2009
From Linda: August 27, 2009
I wasn't going to post this week, because what can I say?  For all of us, normally water-efficient plants are up against a challenge they haven't faced since 1925.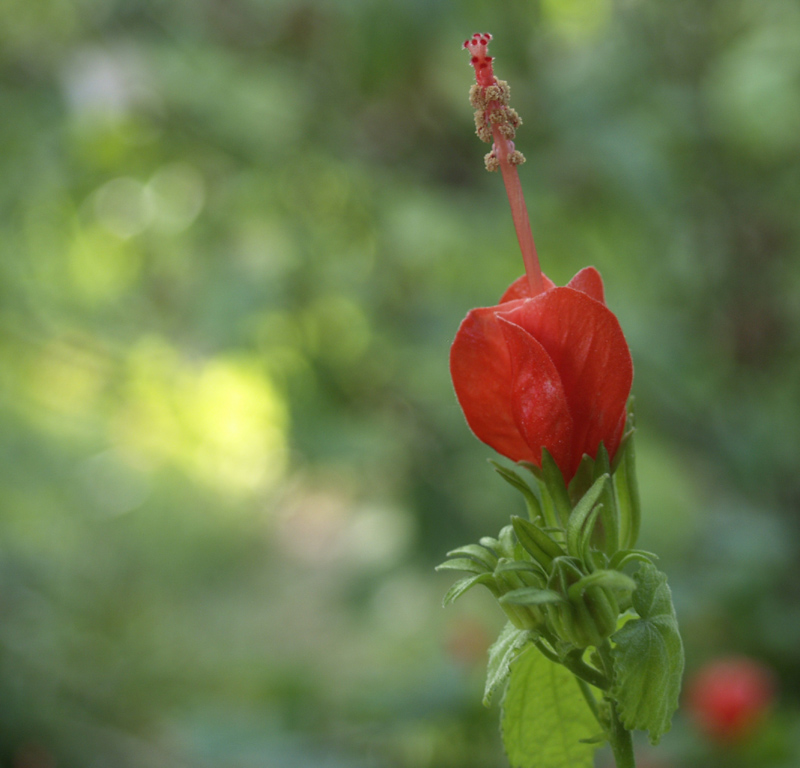 Well, not quite yet.
I decided to post, because I just have to ask: are you with me to break the record? Gardeners are goal-setters. Heck, if we've already been this miserable, and our plants, our agricultural fields, our lakes, and our water supplies are endangered, let's at least make 2009 a record-setter.
On Wednesday, at 66 days of over 100º, we tied with 1923.
As of today, we're now three days away from breaking the 1925 record. If we've gone this far and don't even break a record, what was the point of all this?
Really, in your garden diary or blog, do you want to write, "Well, almost broke the 1925 record.  Missed it by one day."
This illustrates what heat does to my brain. I'm also deeply discouraged, as many of you are. So at this point, we either make it a game, a test of our strength, and a challenge to our creativity, or we flat give up. New gardeners or new Central Texas gardeners out there: don't give up!
My editing computer recently died. I edited one show in the "big edit" suite, but it's booked up a lot, and I've got two gardens to edit before my "staycation."  My boss, Phil Smith, a genius in many ways, including computers, is working hard to solve this mystery. His tenacity is a good lesson for us gardeners.  I hate to jinx it, but it looks like he's got it fixed!  Now if he could just bring some rain. . .
As bad as things are, I'm so thankful it's not 1925, when daily life in the heat was way more miserable than it is now. Patch Work blogger in Wimberley wrote a wonderful tribute to a man we should all revere.
I'm also applauding my guys who are still with me. Don't know how many will be around in a month, but this week, the Tawny daylily was up and at 'em every day. I was too discouraged to bring out the camera, but this kind of diligence should be rewarded.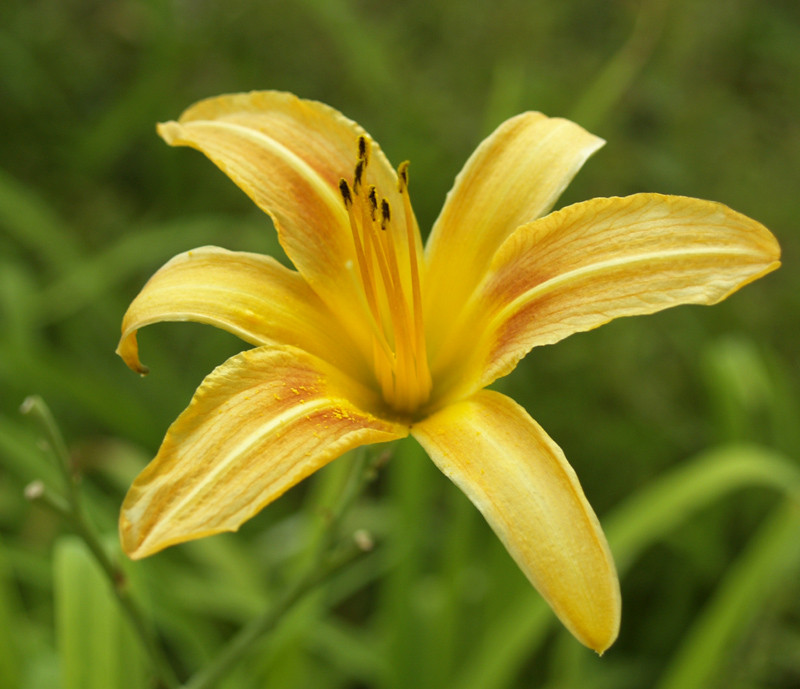 While I had the camera, I had to applaud the Hamelia patens, too, ready to fuel a few hummingbirds in migration.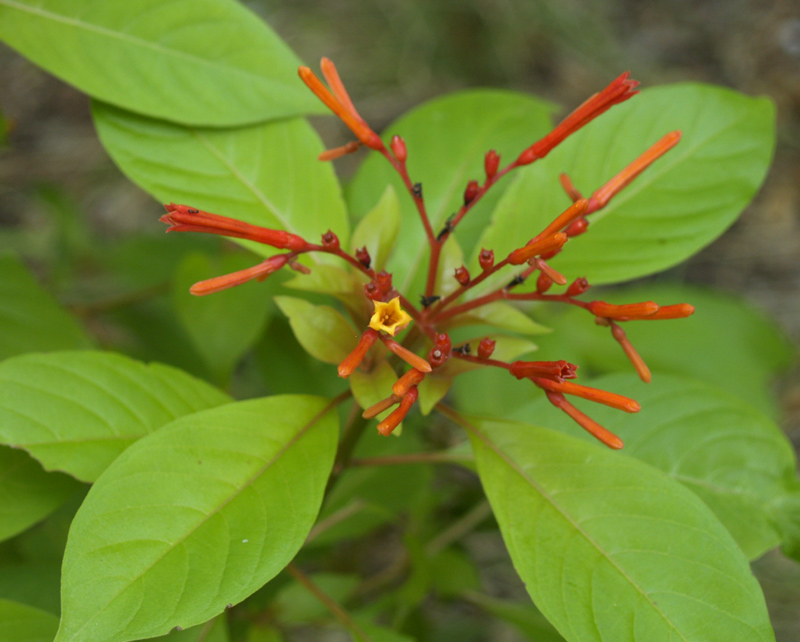 Update:  Plant ID on viewer's ground orchid still blooming. I was concerned about this one, so sent to expert Scott Ogden.
As always, he solved the mystery. (By the way, he and Lauren will be on CTG this October; I'll let you know when it's up).
From Scott:  Among many interesting exotic plants now being offered to Austinites are hybrid terrestrial orchids of the genus Spathoglottis as seen in this tissue culture lab.  These are cheap, easy to grow plants for a mild climate like Hawaii or Florida (and maybe in sheltered parts of Houston) but they are not in any way tolerant of drought, frost, or extreme heat, so in no way make realistic perennials for Austin. Unfortunately staff at the box stores confuse these tender evergreen "ground orchids" (which are also Asian) with the cold-hardy deciduous Bletilla species of temperate China—I have several times seen them mislabeled as such at the stores.
Super drought-tolerant ideas coming your way on CTG next weekend for the premiere of our fall season (also online, if you miss the broadcast)!
Hang in there until next week, Linda
Comments