February 24, 2011
Freeze-dried meets sunbursts; Succulent design; Kale nom noms
Well, geez, here we go again.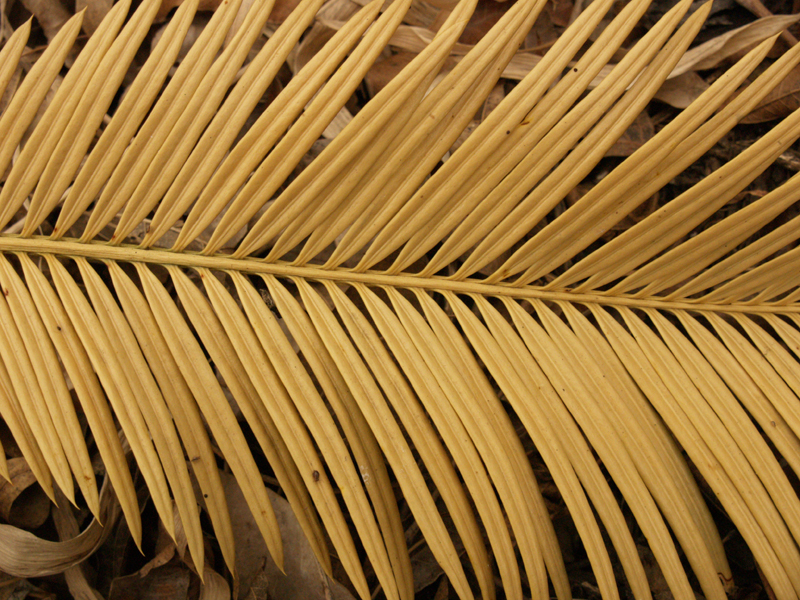 Hottest summers, coldest winters, what's a gardener to do? For one thing, don't freak out! Wait a month or more to prune back those frightened cycads (sago palms).
Garden designer Sue Nazar (who will be on the Master Gardener's tour in May) has a tip to restore your palms and cycads this spring. "I use palm food (has magnesium and manganese, and other good stuff for palms), alternating with a good soil drench of fish/seaweed emulsion, and application of compost too. This makes for a happy sago and many flushes of leaves each year." She also likes to add Super Thrive with the seaweed to help out plants in distress. Thanks for the tips, Sue!

I did go ahead and chop back my Barbados cherries (Malpighia glabra).  They took a hit last year, but came back just fine. The bay laurel beyond: no damage.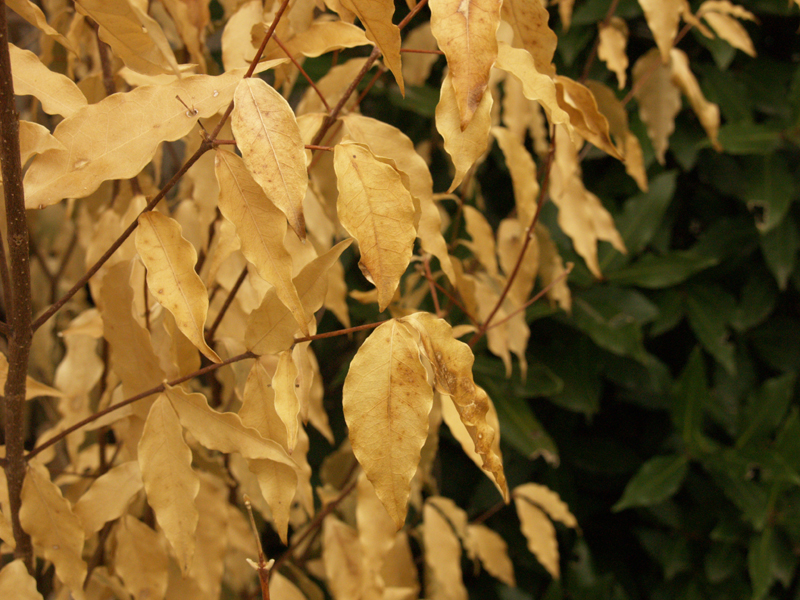 This Freesia laxa, like all of mine, withered in the extended freeze, but they're all racing to catch up, since they hate to miss an appointment.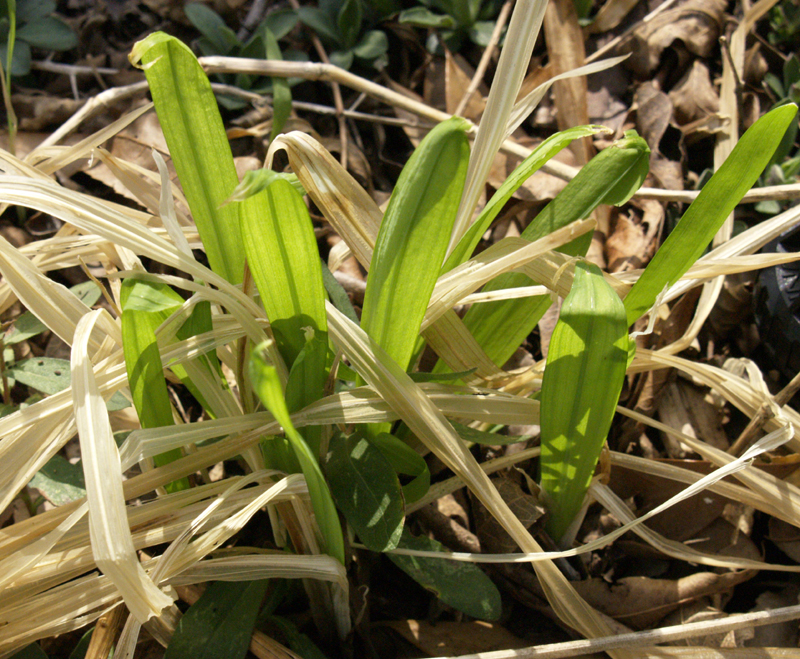 The roses actually got burnt this time, but are already back in business, like this skyward bound Lady Banks.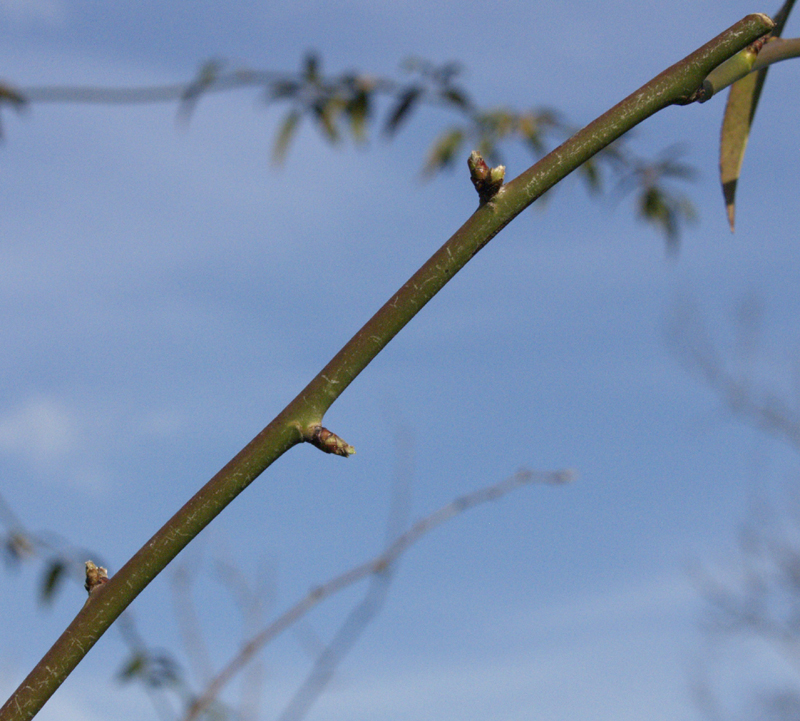 She needs some shaping, but since she flowers but once a spring, I'll wait. I did prune the rest of the roses on Sunday, snipping off their fried foliage. With all the rosy leaf buds shooting out, they'll be wearing party dresses by this weekend.
Okay, everyone needs spring starflower (Ipheion uniflorum)!  Can't believe I forgot to get more last fall. Somebody's already heels over head in love.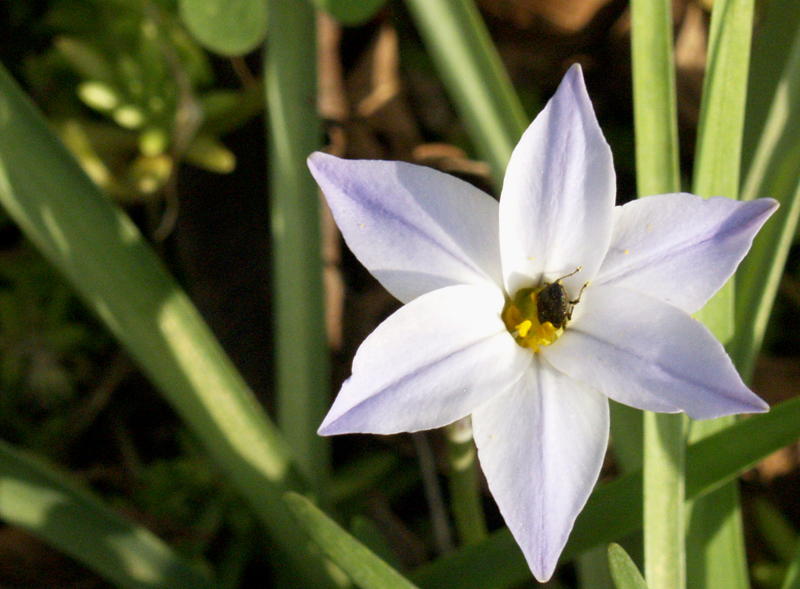 Like the postal service, neither snow nor whatever deters summer snowflake (Leucojum aestivum).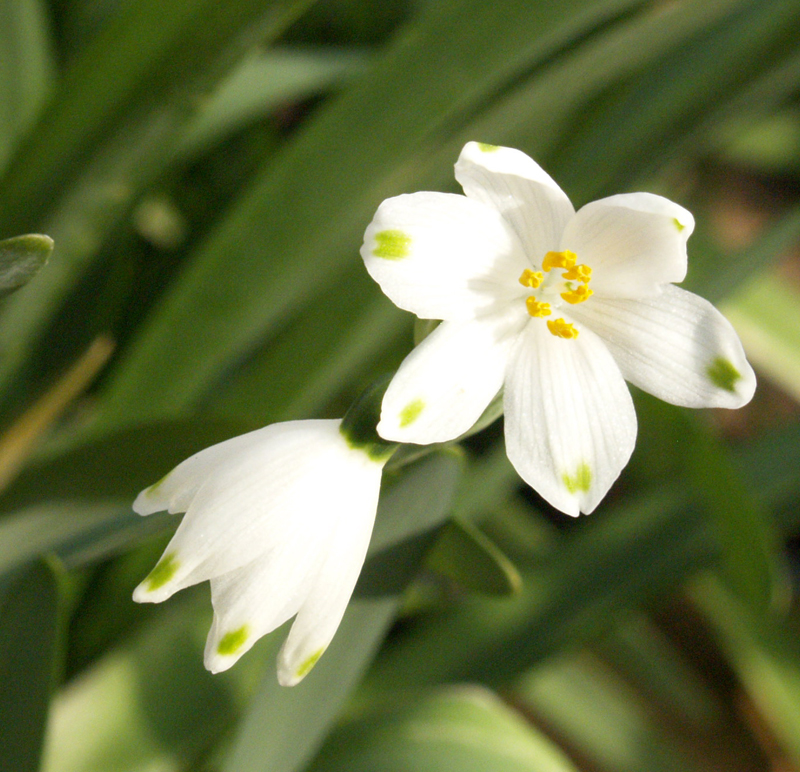 Or Narcissus 'Gigantic Star'. I highly recommend this one that returns every spring.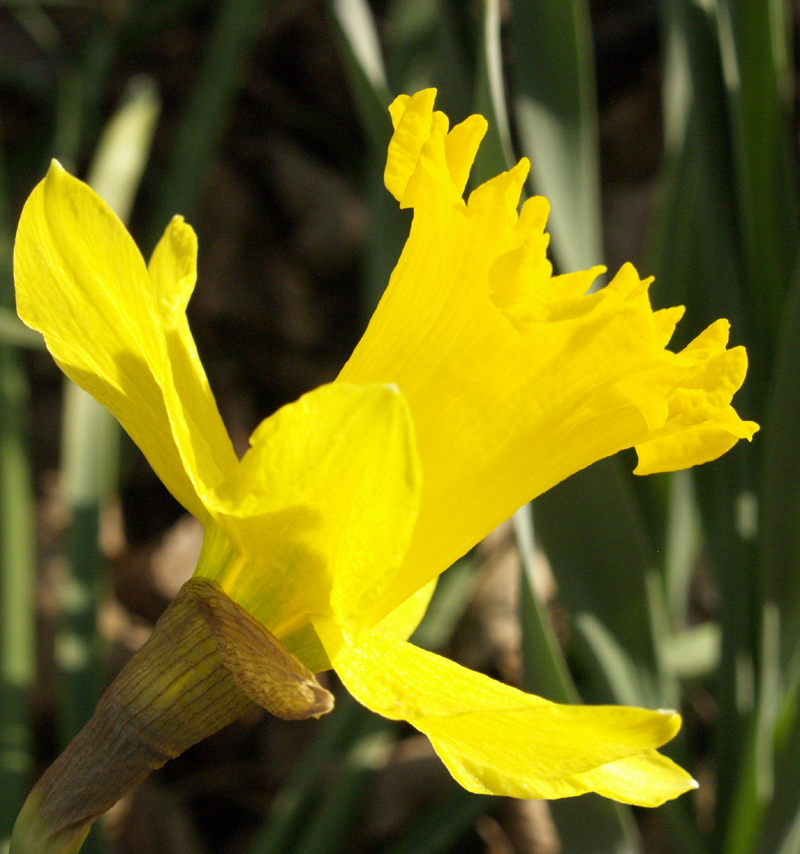 I love, love my first Iris reticulata: this one J.S. Dijt that I got at The Natural Gardener last fall. I only got 5, but they're on my hit list for next fall's budget. I think I first saw them on Jenny's Rock Rose blog and made a note. Hers were a different color but I want all these diminutives!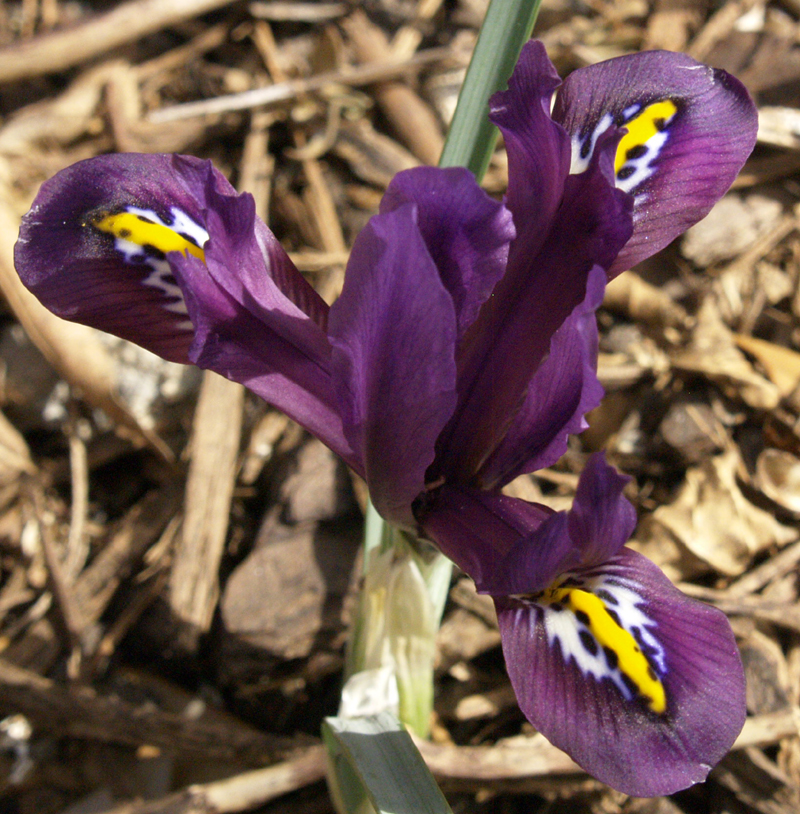 Since drought is more in our forecast than bizarre freezes, creative design with succulent plants is still new to many of us. So, this week on CTG, Tom meets with Eric Pedley from East Austin Succulents for his passionate energy to create succulent magic.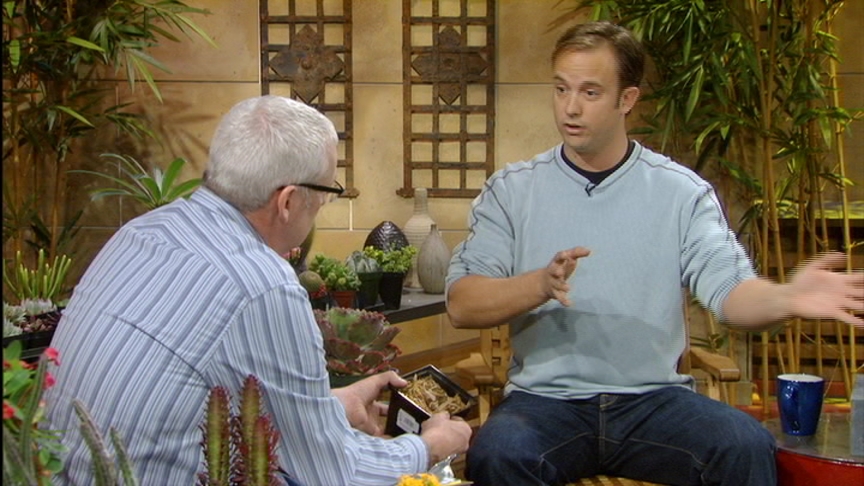 And, since his passion started with just a few cuttings, he shows you how to do it, along with his favorite potting mix for succulent and cactus plants. Meet Eric at the Zilker Garden Festival March 27 & 28 and at the San Antonio Cactus & Xerophyte Society show & sale April 14 – 16.
On tour, architecture, architectural plants, and organic crops come together on rooftop gardens that please the eye and the environment in this lakeside setting designed by Patrick Kirwin and project architect Thomas Tornbjerg of Bercy Chen Studio.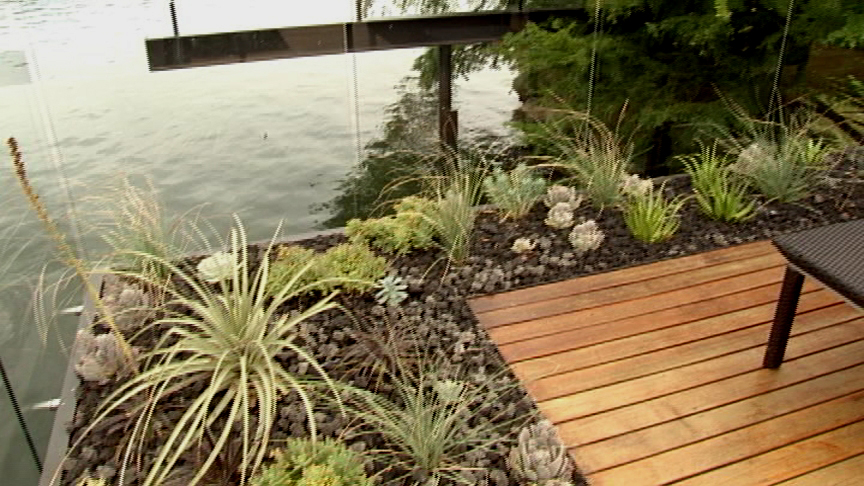 Even if you don't have a rooftop garden, you can "steal" some of Patrick's ideas, which I'm certainly doing.  One idea to steal from Daphne is her featured plant, soft leaf yucca (Yucca recurvifolia).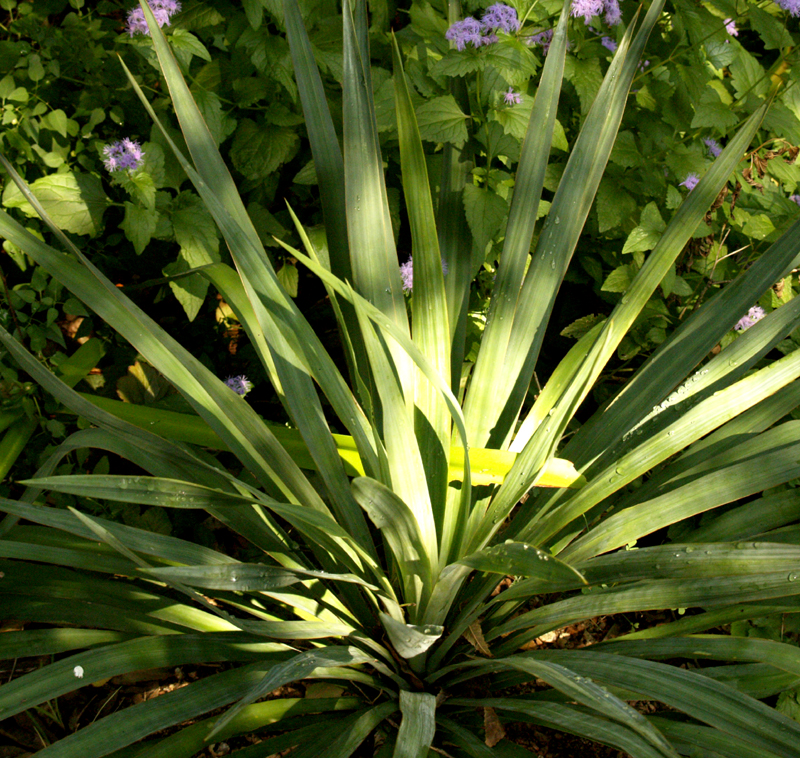 I know some of yours got freeze-bitten, but mine made it through drought and extended freeze just fine. I love it because it's the perfect easy-care structure in a bed that gets more shade than sun. It does get a few hours of hot blast sun, which makes for a troublesome area. It's a keeper for me, even in my clay soil!
We thank Linda Ritzen for her great question: Do we need to water our lawns in winter? Well, it depends on your soil and rainfall. The roots are still growing, so if your soil is very dry, you may want to water once a month.  Otherwise, take a break!
The CTG gang is still talking about Trisha's crispy kale chips for this week! Yeah, yeah, do lots of healthy things with the beautiful kale varieties that Trisha features, like her kale and bean soup. Then go for the chips! By the way, recently I was at It's About Thyme, and Diane and Chris are growing lots of kale, enough to make bags of chips.
Also, while at IAT, I nabbed some Crocus sativus, in hopes for strings of saffron. My current ones keep coming back,  though haven't given me a fall bloom yet. But I wanted more for their cute foliage and maybe saffron from the red stigmas one of these days!
Until next week, Linda
Comments