May 5, 2011
Clean up with new ideas + Inside Austin Gardens tour
It's time for spring cleaning!  A few weeks ago, my Byzantine gladiolus and larkspurs were at their peak.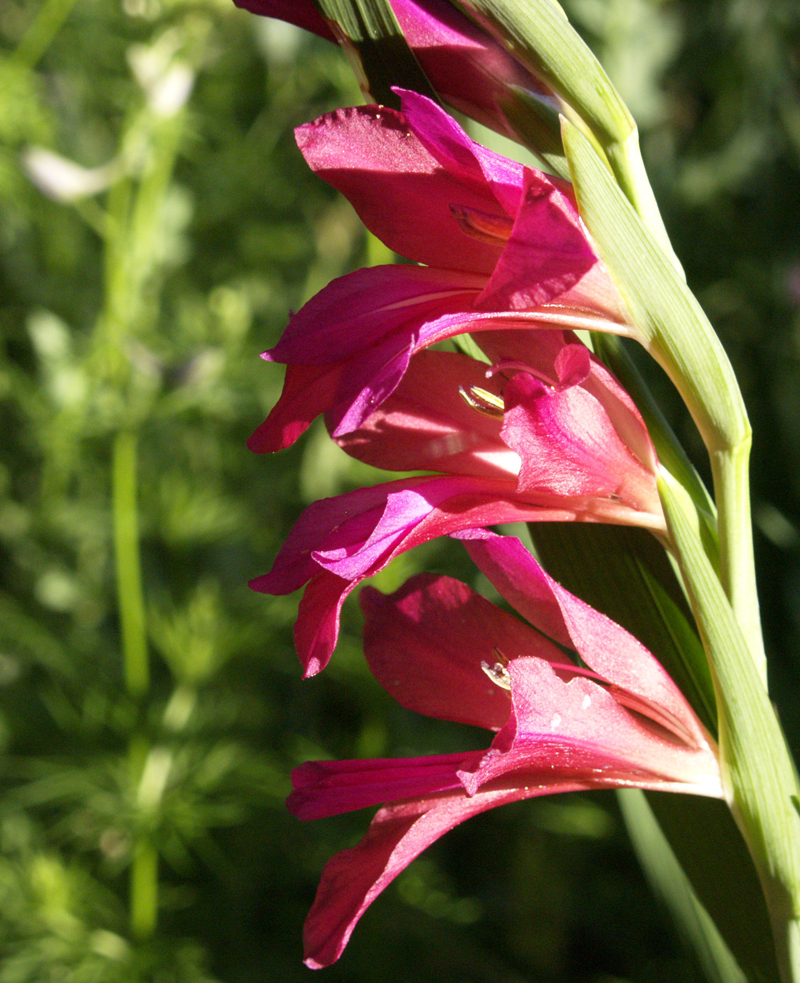 The larkspur is still blooming a bit and the glad foliage is still green, so I get a reprieve on them for now.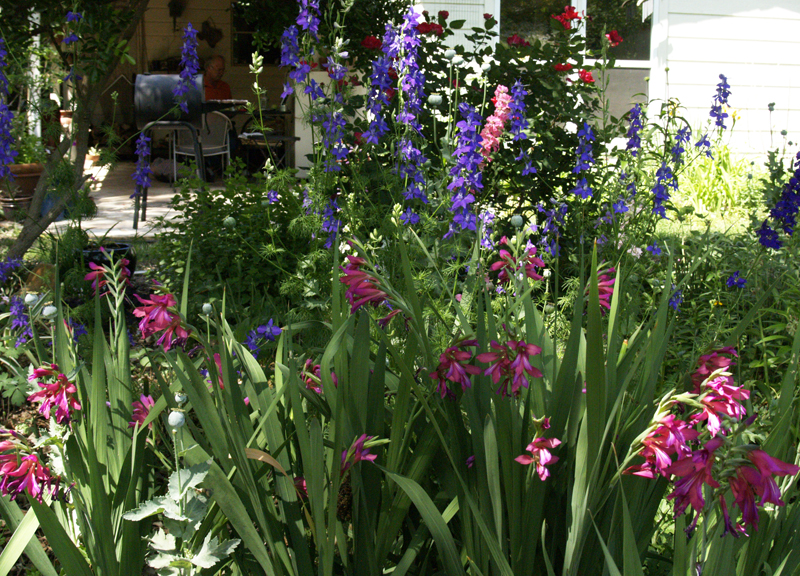 Columbines continue blooming, but the poppies that joined them earlier are now tucked into a bucket for seed-sifting this weekend.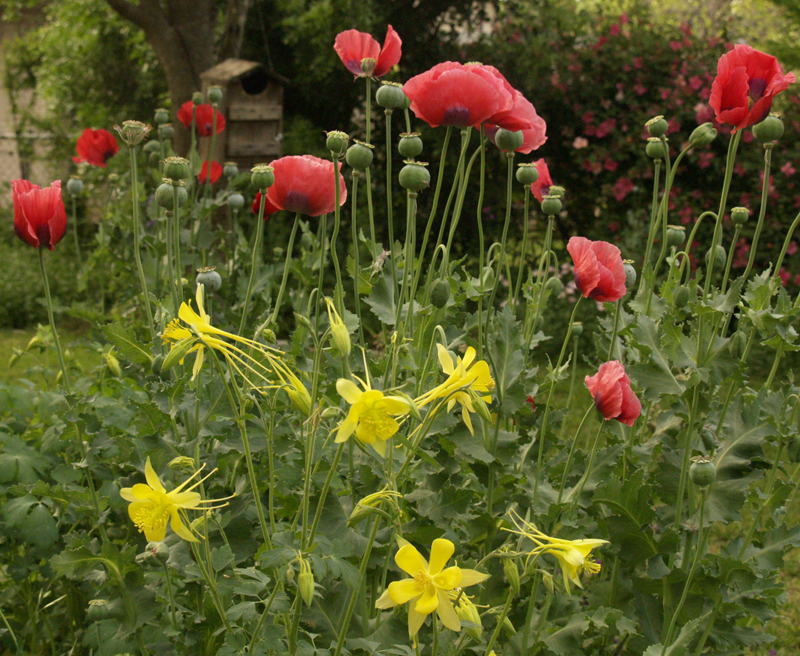 After that, I'll dry them in food saver bins indoors and pour them into baggies. I shook out some seeds into the garden, where I hope they'll sprout next year, but I like a backup. I just let the columbine seeds find their favorite spots, since they always know best.  When they finish seeding, I'll cut their stalks back to the base.
The roses are relaxing after their recent exertion.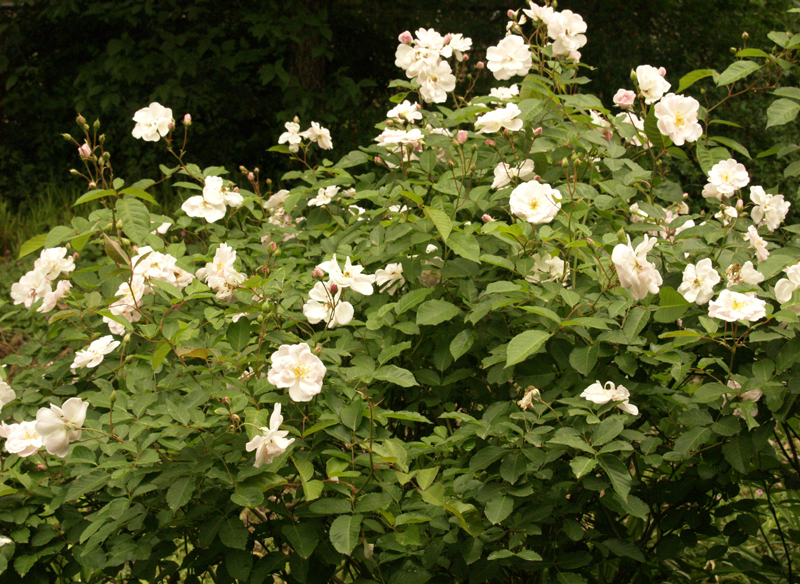 I'm deadheading this Marie Pavie, along with the others. It's a good time to give them another dose of fertilizer, too.
We were jumping for joy with our first amaryllis, a recent passalong from Pam Penick! It didn't take long to feel right at home.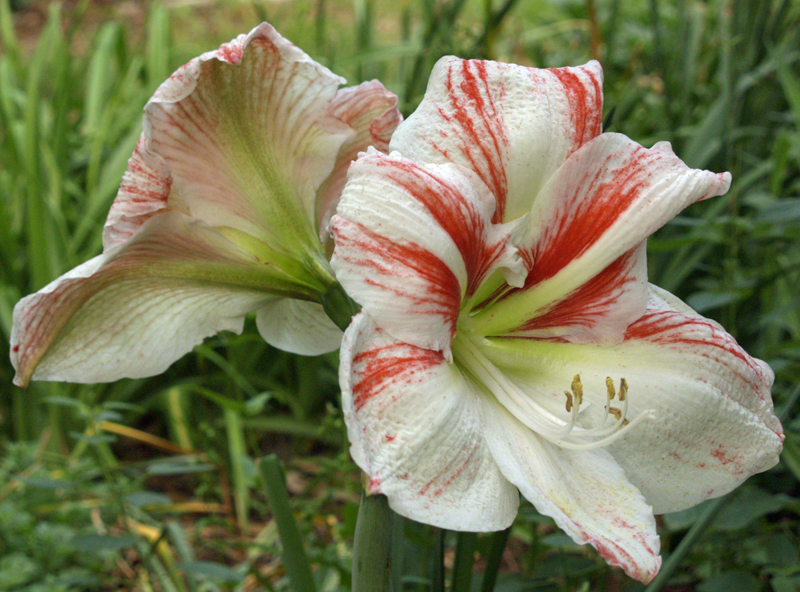 But as it waned, I cut back the stalk, as I'm doing on iris too. It's not just for looks; you don't want to leave spent stalks to attract snails or other problems. Removing ground-level dead foliage from withering plants fends off pillbugs, too.
Cleaning up always has me thinking of new ideas. And what's a better way to pump it up than the Inside Austin Gardens Tour, sponsored by the Travis County Master Gardeners? You can meet hands-on gardeners, who learned it the hard way, just like us: by doing it! And they're passionate about helping and sharing what they've figured out.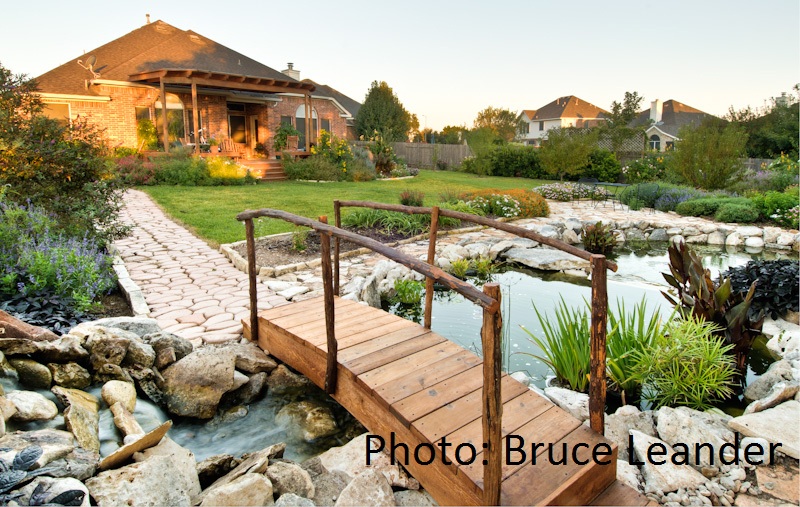 Get a sneak preview this week on CTG, when Tom meets with coordinator Link Davidson for what you can see in person on May 14. On tour day, the hands-on gardeners will share with you their water-wise ideas for plants and designs, rain water collection systems, garden art, and plants for shade and grueling sun.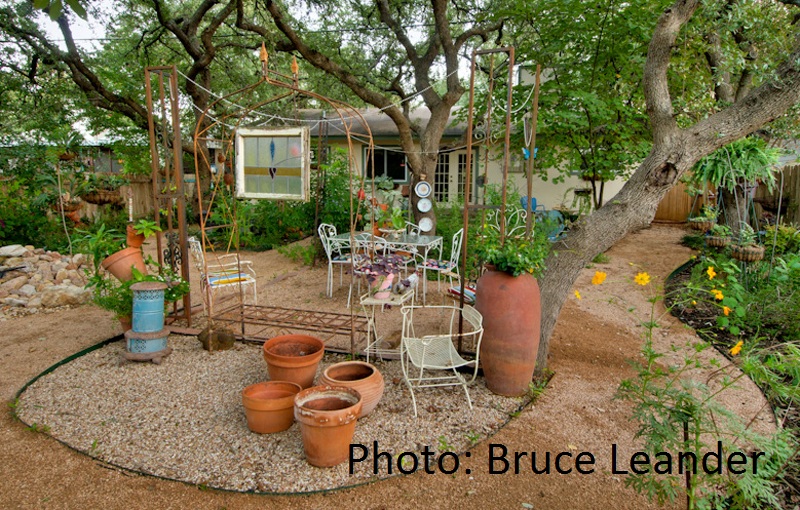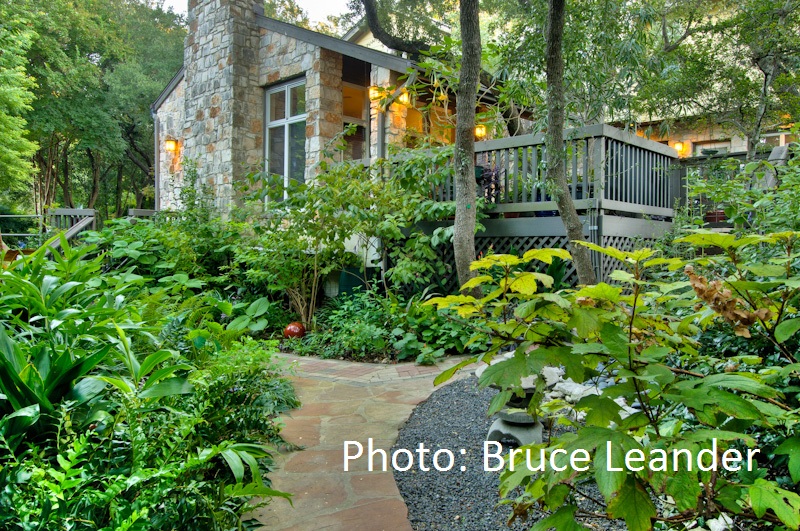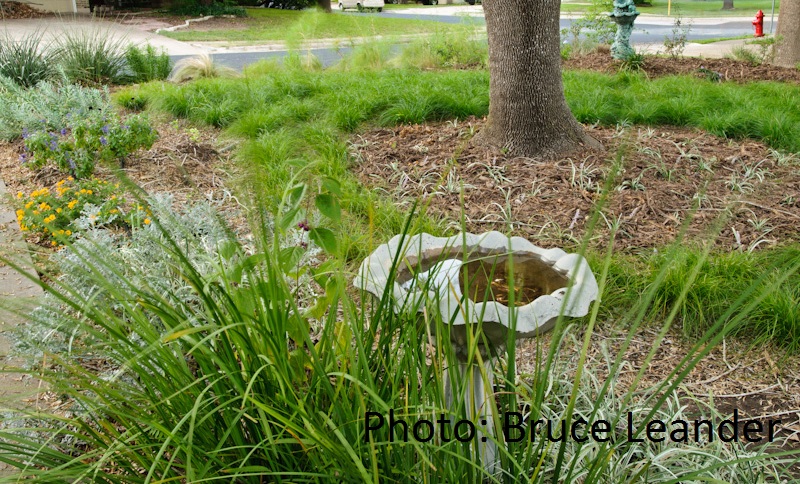 Our video tour takes us to Wendy Brennan's, where neighbor Link kept the budget low with recycled materials to create a soothing garden in a tiny space.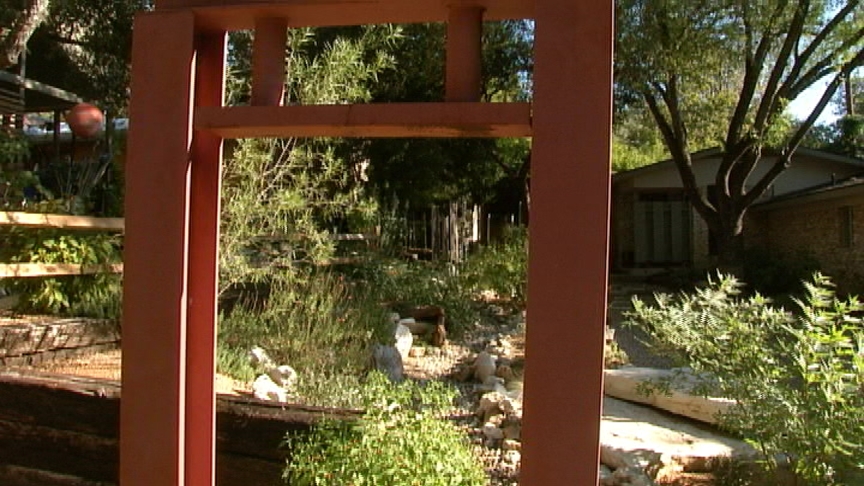 You'll also appreciate Link's tips about how he banished the bamboo that was about to suck up her front door, and replaced it with wildlife attracting plants.
And what a deal! Passes are $5 per garden or $10 for all seven, which includes the LCRA's glorious Redbud Center.  Go to Inside Austin Gardens Tour for the locations, where you can buy passes at each garden.  AND WAIT, THERE'S MORE:  the Master Gardeners will have workshops along the way!
Daphne continues the waterwise theme with our featured plant: Nolina. There are many species in various sizes, inflorescence, and leaf prickle factor. We thank Pam Penick for Nolina texana, and Marc Opperman for N. lindheimeriana. An "oops" goes out to Bonnie Martin for her N. lindheimeriana that she planted at her child's school garden she designed, with my video slip as  N. texana. Youch.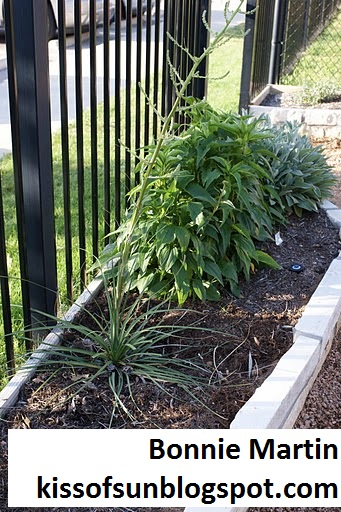 Also, thank Travis County Master Gardener Bonnie for spreading the word on all the super, free workshops they offer all the time to help us out!
Since now is a good time to add some gentle fertilizers, John Dromgoole has a few tips for you.
Another event you don't want to miss: On May 15 from 1 – 2 p.m., Vicki Blachman has fabulous tips and insight into growing and using herbs at Reid's Nursery in Maxwell, between Kyle and Lockhart. You've just got to visit this wonderful family owned nursery and  pick up some of Christine Reid's infectious plant passion. And a chance to meet Vicki, Texas Gardener magazine's herb writer to boot!
Until next week, Linda
Comments