August 2, 2012
Fuzzy Wuzzy Plants
When it's hot enough to scald our eyeballs walking across the street, garden fuzzie wuzzies tame our steaming souls.  Doesn't this downy silk make you feel cooler already?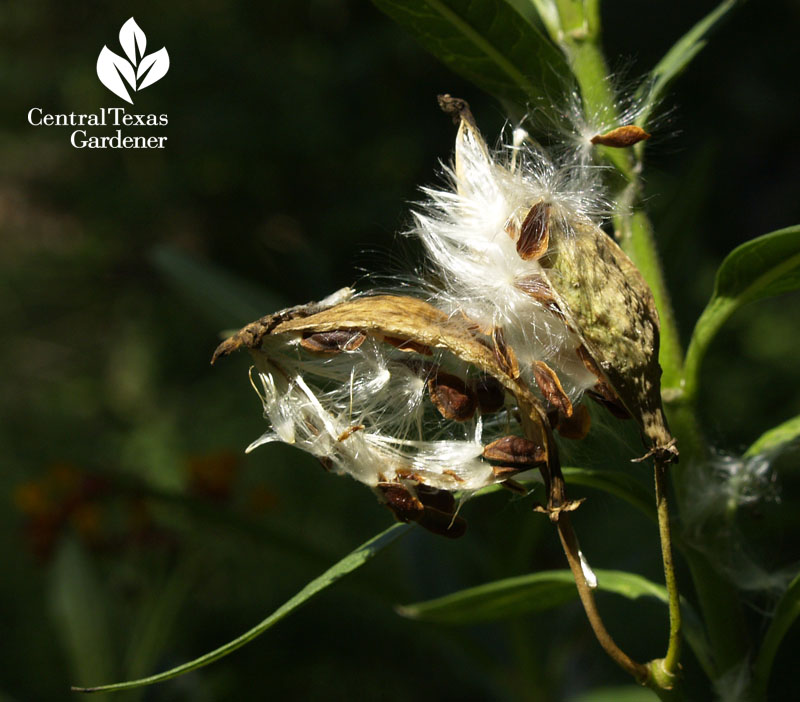 As you can imagine, the purpose behind this floss inside milkweeds (Asclepia) is to disperse their seeds via wind. And get this: the floss is actually harvested by some companies for pillows and comforters. It's an excellent insulator!
Lamb's ears is beloved in children's gardens, since it's as cuddly as a stuffed toy.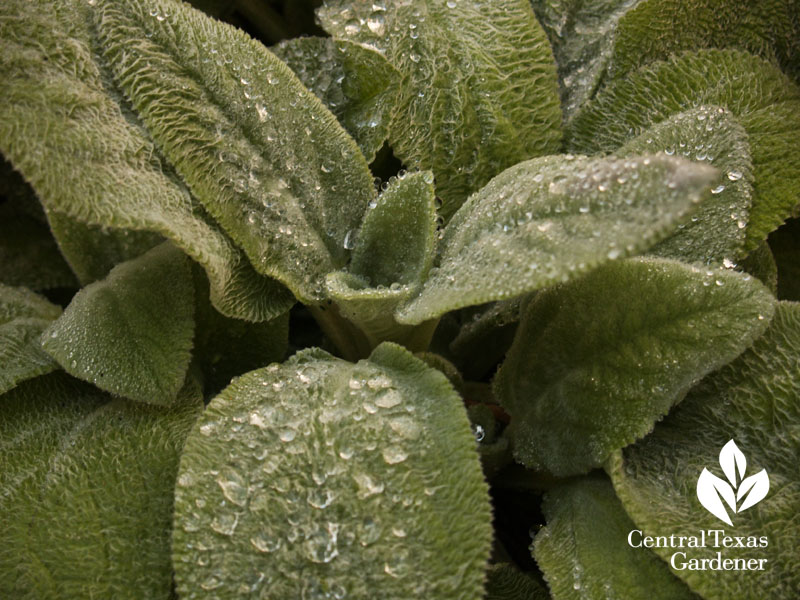 Mine have recently been plagued by sooty mold.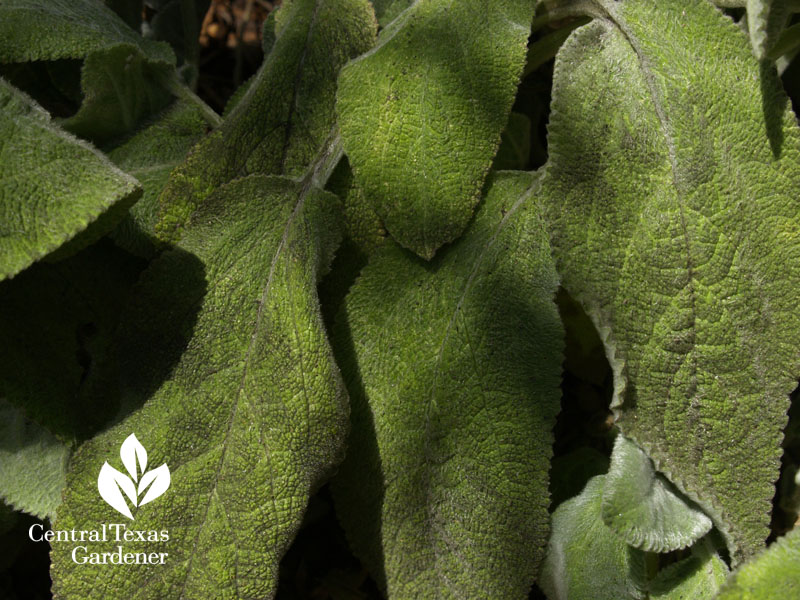 Above them is a crape myrtle, under attack by whiteflies, secreting honeydew that is "raining" on everything.  Fungi thrive on this sugary substance, creating sooty mold on tree leaves and on understory plants where honeydew has collected. I simply pull off the damaged leaves, and new ones are already emerging.
By the way, we've given the tree some slow deep watering and jetted the leaves with water to get rid of the whiteflies. In just a few days, the tree is flowering again and actually putting on new leaves!
My latest fuzzy plant has made it to my winner's circle.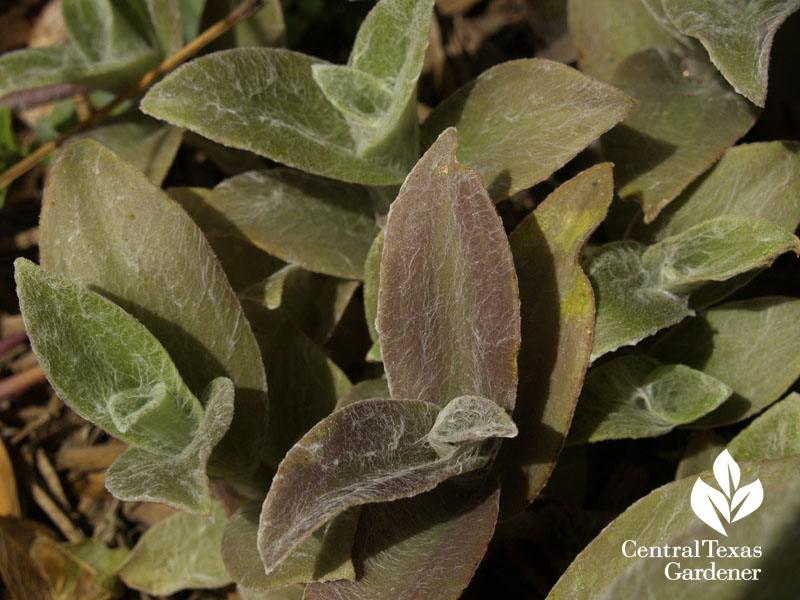 When I saw Cobweb spiderwort (Tradescantia sillamontana) at Paul Lofton's garden, I fell for its downy foliage. He gave me a cutting, now thriving in a shady spot that gets hot afternoon sun. It's known for being a shade plant, but I saw that Paul had some in sun. Seems to work but I think I'll move it to a tamer area next year.
I have many spring-blooming spiderworts (Tradescantia gigantea): already emerging, if you can believe it. They make their tall statement in spring. Cobweb is a low rider as a handy summertime companion, since it will go underground in cold winters while its show-off cousin takes over.
Another companion plant that's made my take-home list is hardy white gloxinia (Sinningia tubiflora).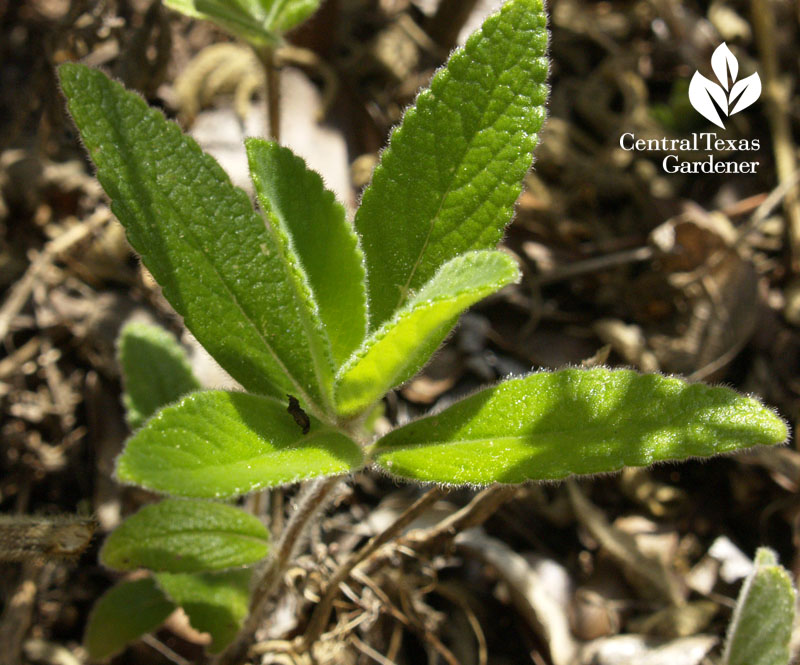 This diminutive groundcover "runs" like fuzzy heartleaf skullcap (Scutellaria ovata) but emerges in warmth, when heartleaf is going underground until cooler weather.
Another soft-touch is native woolly stemodia (Stemodia lanata).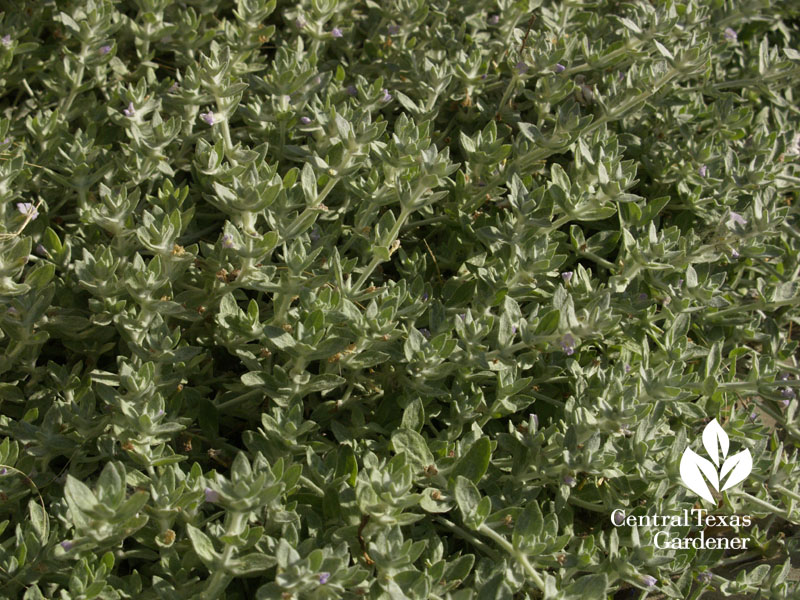 This one's growing in hot spots at Mueller. But I've got a plan to include this sun-loving, good-drainage silver between stones to replace former grass.
Perennial, evergreen Dicliptera suberecta (also called hummingbird plant) attracts me with its velvety soft gray leaves. I'm a fan of its vivid flowers, as are the hummingbirds and many insects.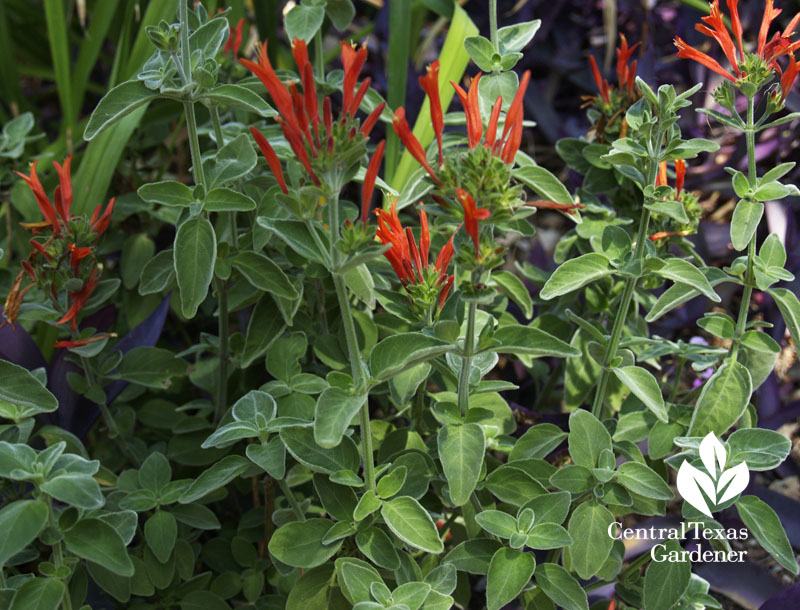 It's tolerant of many situations, but like lots of  plants, prefers a shade break, whether it's morning or afternoon.
Semi-shade lover Mexican honeysuckle (Justicia spicigera) also invites a pat on the head. As with Dicliptera, hummingbirds and others have a more prosaic goal: food.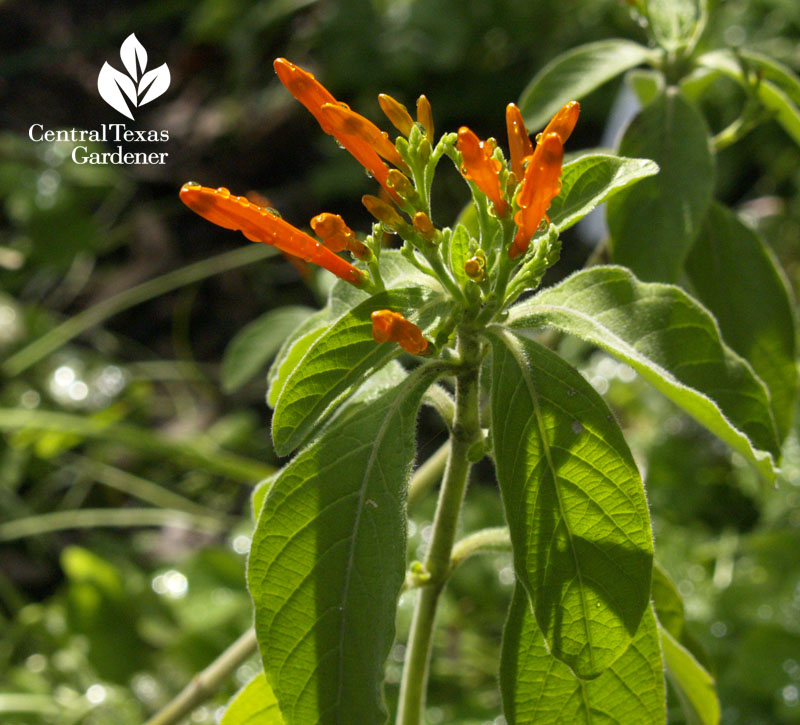 Blue mist flowers (many varieties of Conoclinium/Eupatorium) are truly fuzzy little flowers. They go for the gold in fall when butterflies are all over them. In late summer, they give a sneak preview.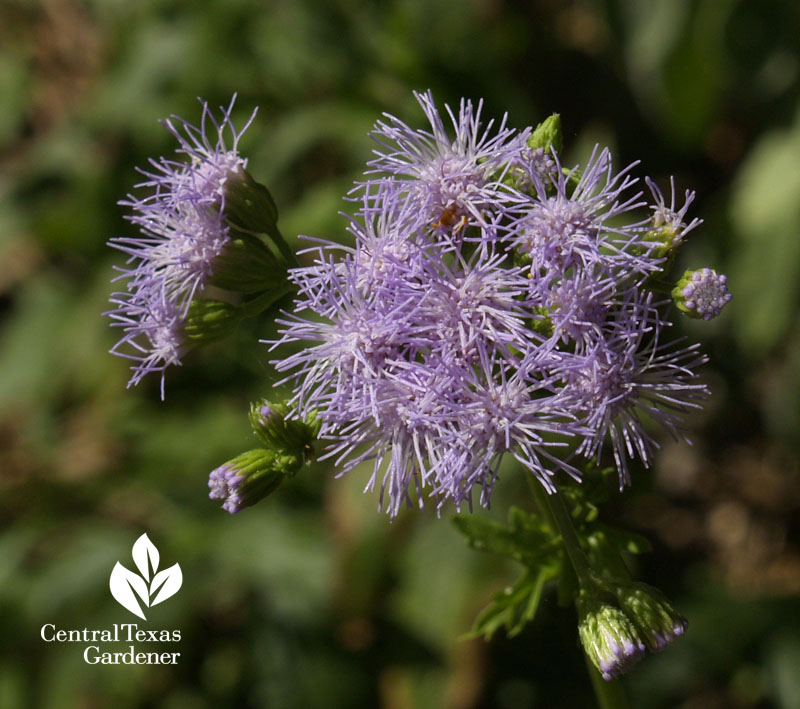 Now, globe mallow doesn't have the fuzziest leaves in town, but they're a soft break against smooth green ones.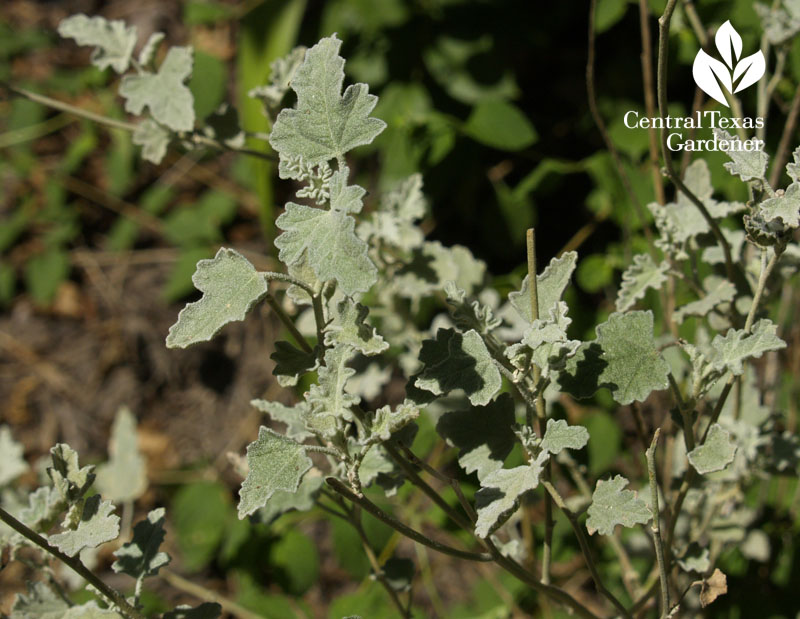 Mexican olive (Cordia boissieri) is a bold shrub/small tree with huge soft leaves.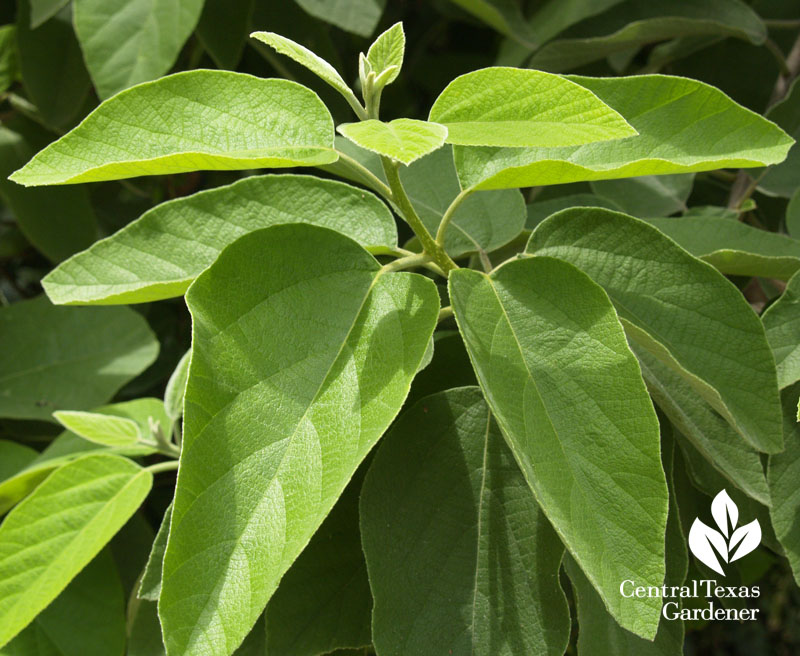 Bonus points: even in blazing heat, it keeps cranking out flowers. Okay, I've added it to my cooler weather projects!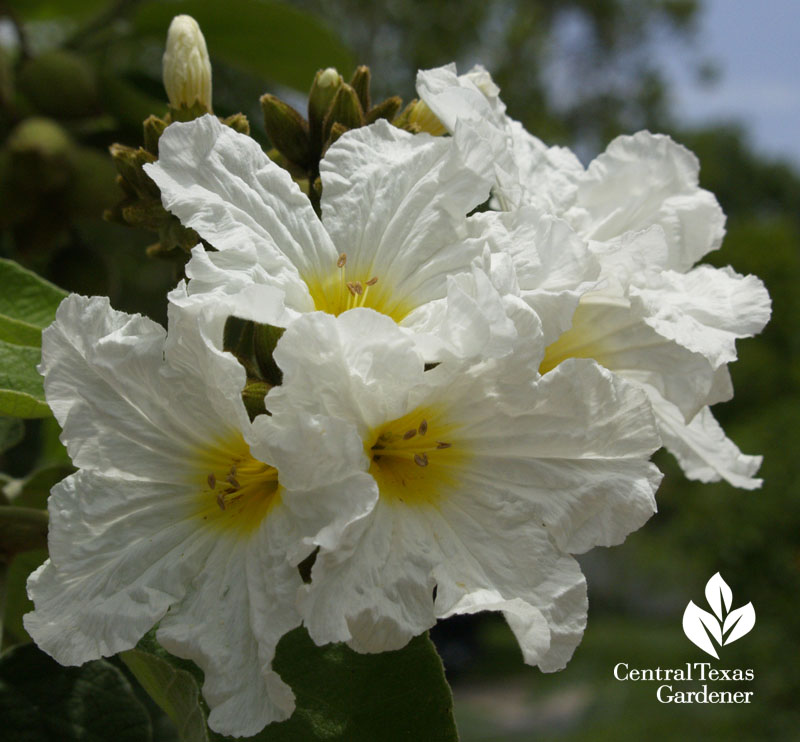 So, yes, caterpillars eat things. But a memory I carry from childhood is stroking woolly bear caterpillars or other bristly ones.  I still do it and don't kill a one.  This one is the Salt Marsh.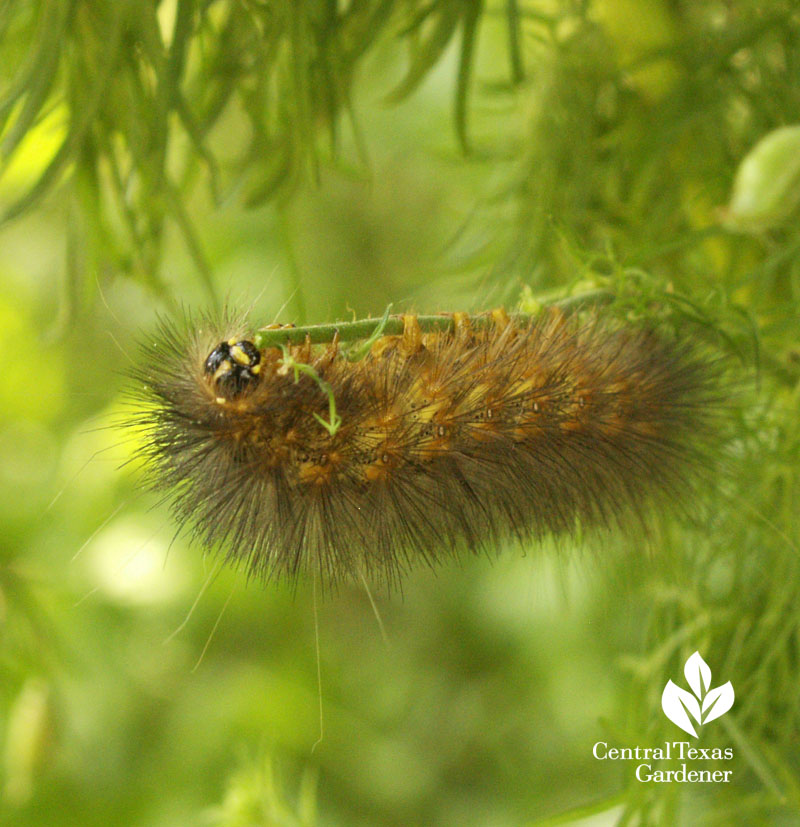 They'll pupate into pollinating moths. Perhaps the babies are so fuzzy wuzzy because we like to watch them and pat them, rather than squishing them! Unless there's a serious invasion, plant life will go on.
Wishing you warm fuzzy wuzzies on a hot day, and thanks for checking in! Linda
Comments