October 18, 2012
Garden Conservancy tour, what's up with redbuds, edible containers
Is this a fun fall or what?! It's also crazy with springtime redbuds blooming alongside autumn asters. What's up with that?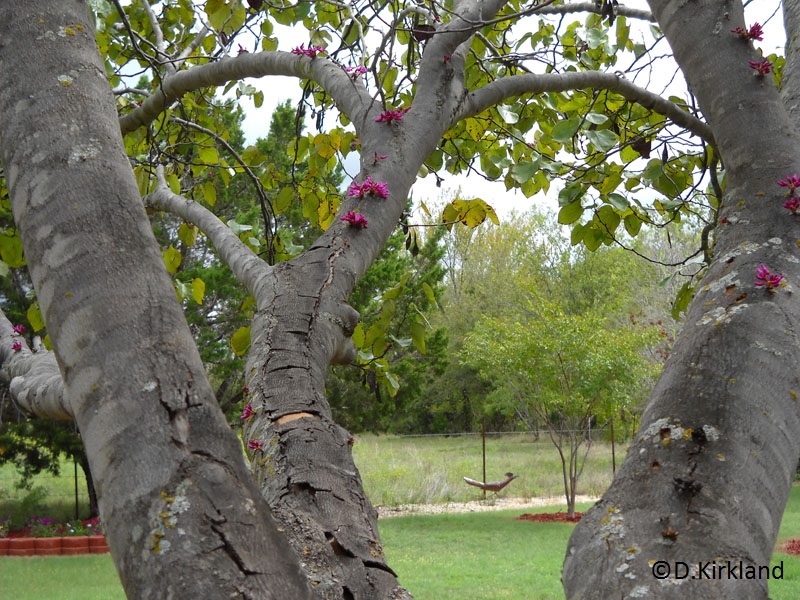 Thanks to D. Kirkland for Daphne's question this week! Daphne explains that it's all about weather—trees stressed once again this summer.  As a safety valve to carry on their legacy, they flower to re-seed themselves, just in case. Get Daphne's complete explanation.
Despite our indecisive weather (jeans or shorts today?), it's time to plant cool weather crops and flowers. Some of us only have room to grow in containers. Even if we tend garden beds, it's fun to spice up our patio or front porch with a mini-garden, easy to snip for the kitchen on snippy wet days.

See how Trisha creates tasty containers with edible flowers and food (a perfect gift, too), plus how to "coddle" nursery pot roots for quicker growth.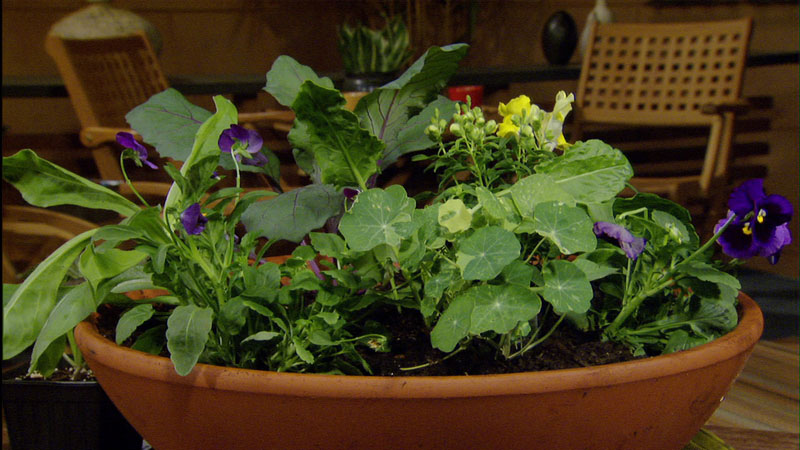 Now is also the best time to plant trees. Daphne's Pick of the Week is Mexican olive (Cordia boissieri), a small tree/large shrub for us, depending on how you prune it. It's a fabulous screening plant if you've got full sun and good drainage. It doesn't want much water after the first year.  I don't have one (yet) but my neighbor's thrives in a hot curbside bed against the street.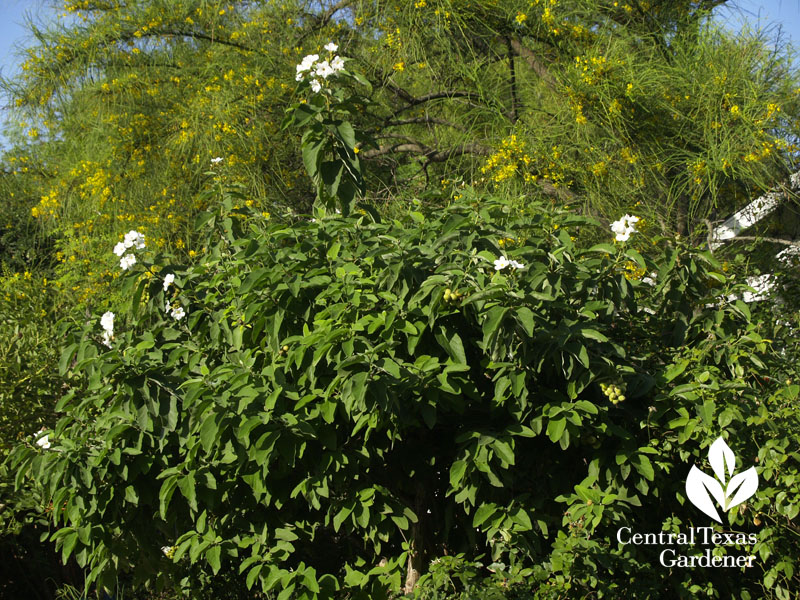 Luscious flowers come on for months, starting in late spring to attract all your neighbors, along with butterflies!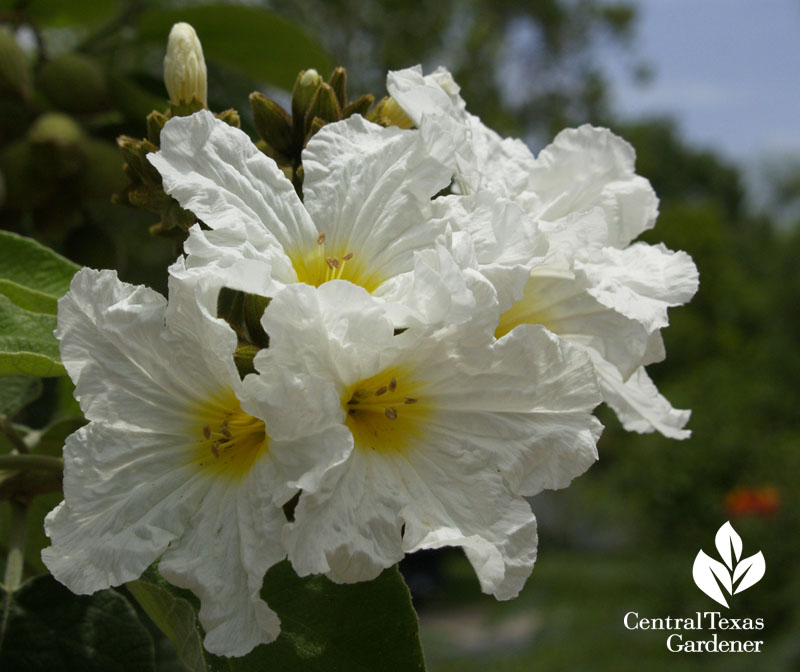 Even out of bloom, its velvety leaves are gorgeous.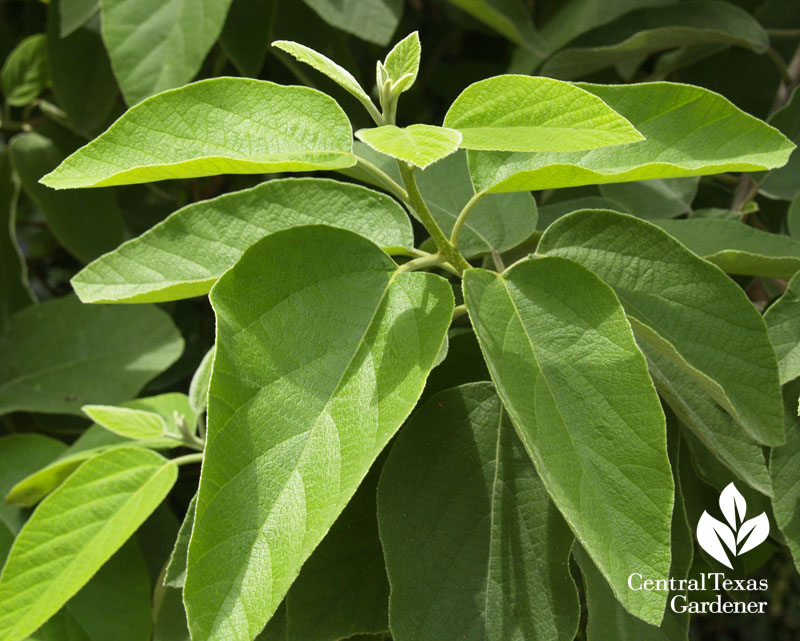 Its fruits are edible, but not really yummy for us. The birds will thank you for them, though.  Deer like the fruits, but supposedly not the leaves.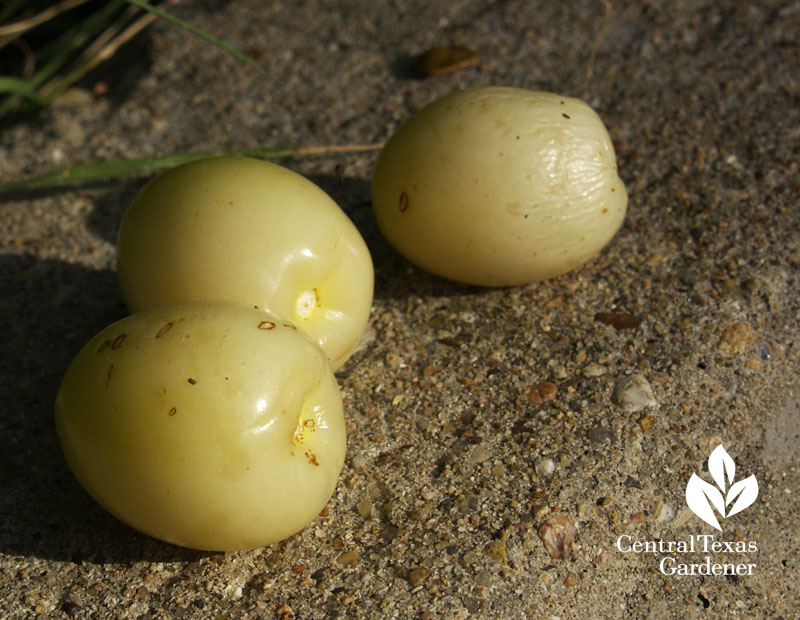 Do protect with mulch if you plant this fall, since harsh winters can cause it some trouble. But my neighbor's made it through 14° and I've seen other show-stoppers in established gardens.
Cooler weather always gets us back in gear with ideas!  The Garden Conservancy's Open Days tour on November 3 is sure to spark your imagination for plants and concepts to try at home. This week, Tom meets with Austin coordinators Charlotte Warren and Laura Bohls for a sneak preview.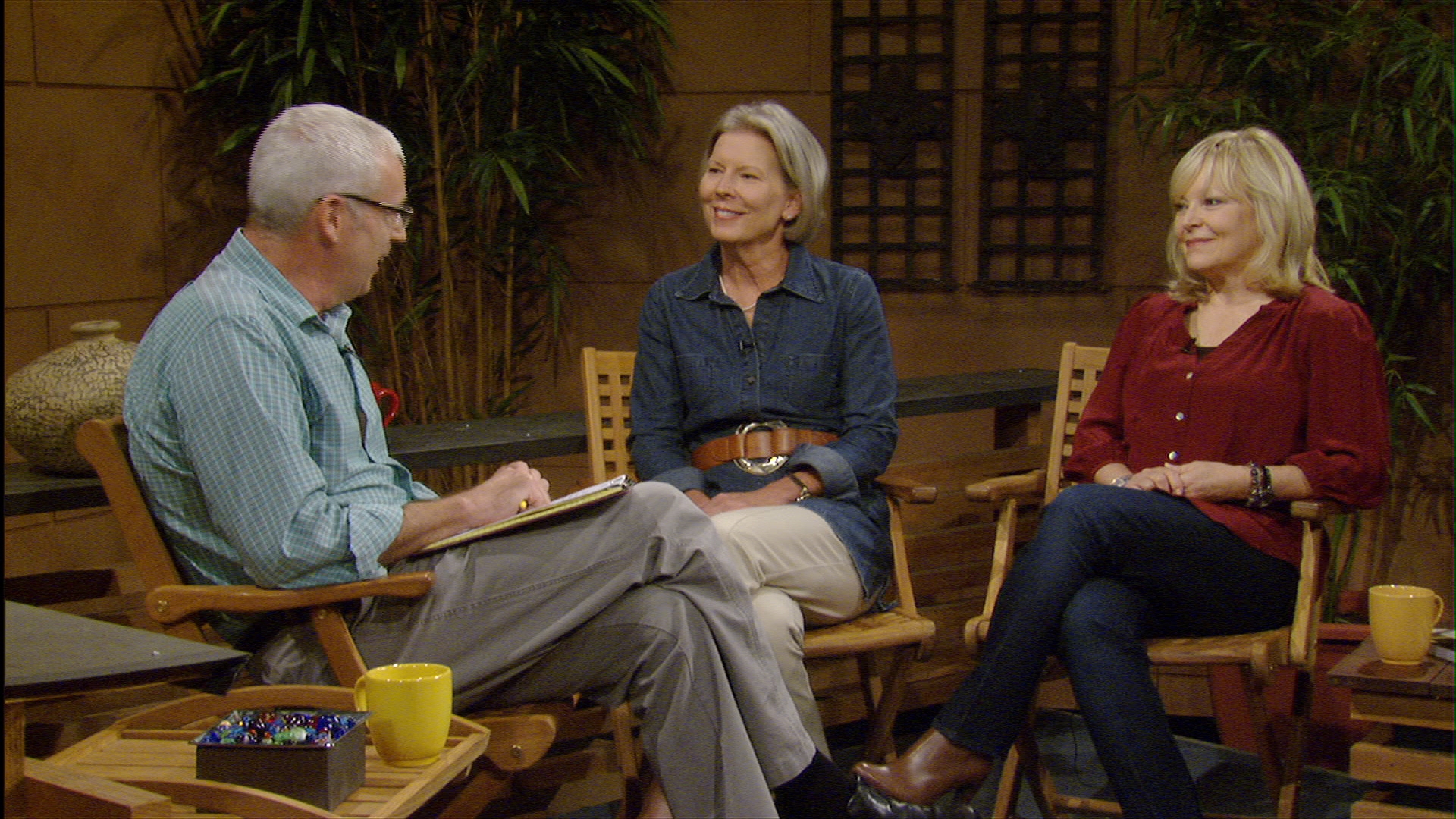 This year's tour offers diverse perspectives, from plants to spaces.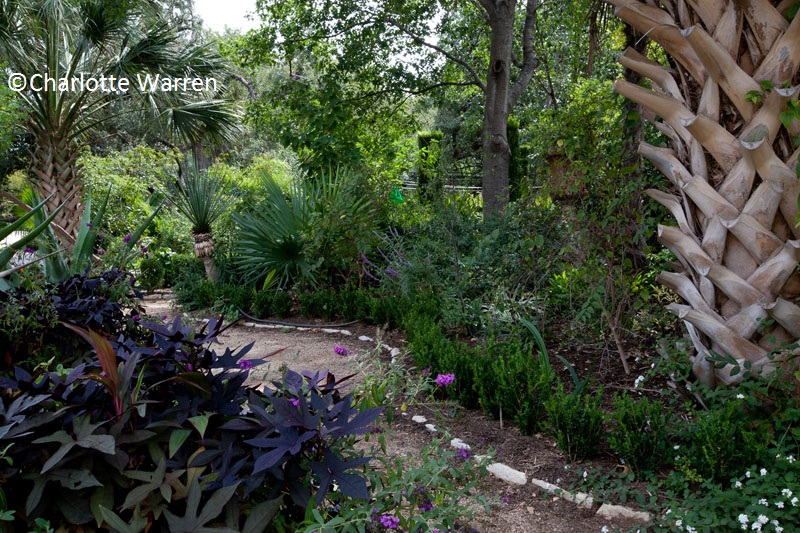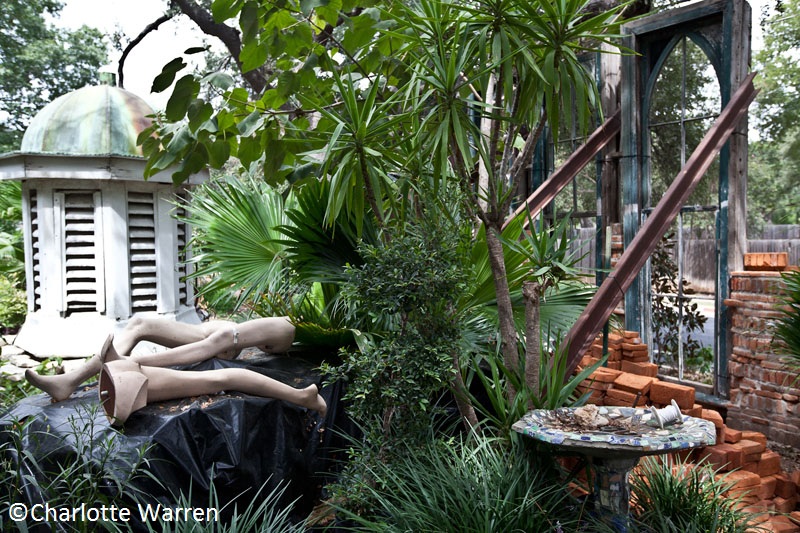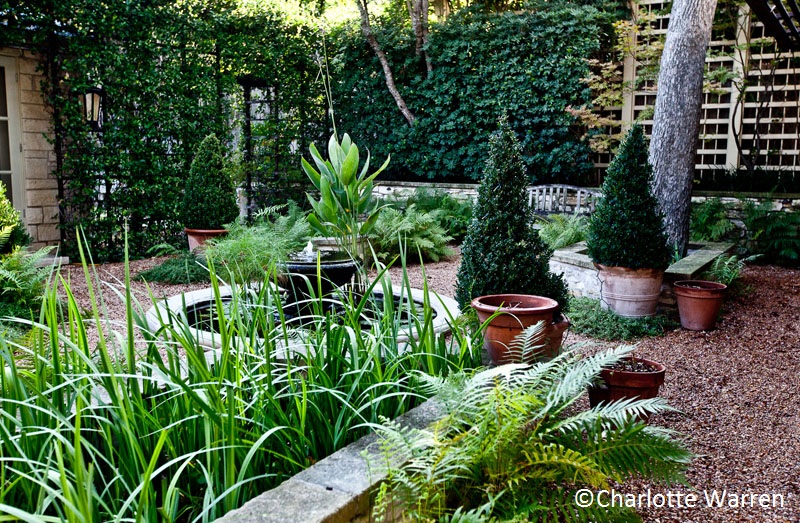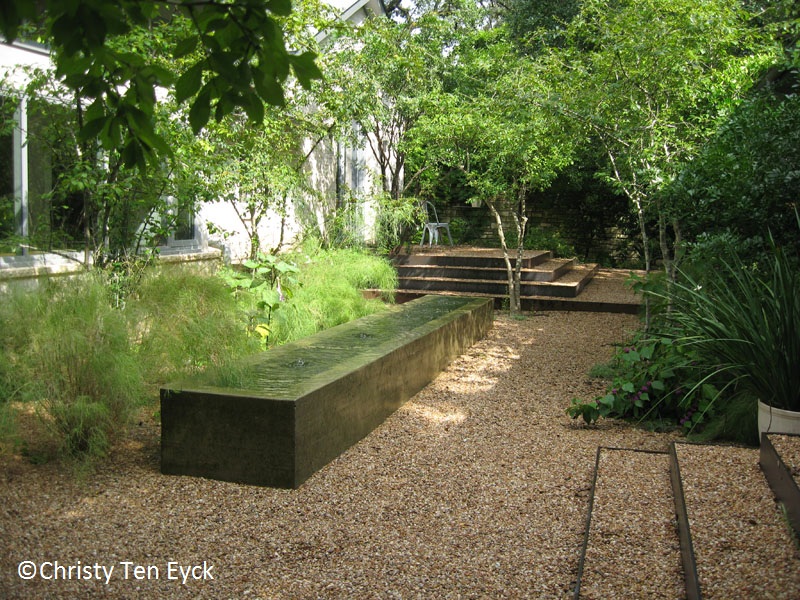 Here's where to get tour details and advance ticket information.
Our video tour visits one of them: landscape architect Curt Arnette's hillside renovation that respects the interface of land, family engagements, and wildlife.  Here's a sneak preview!
Thanks for stopping by and I'll see you next week! Linda
Comments