February 7, 2013
What's your plant personality? How does it heal you?
Quick, tell me, pick a word to describe the personality of a plant in your garden. My word for newly opened Narcissus 'Erlicheer': "Dreamy."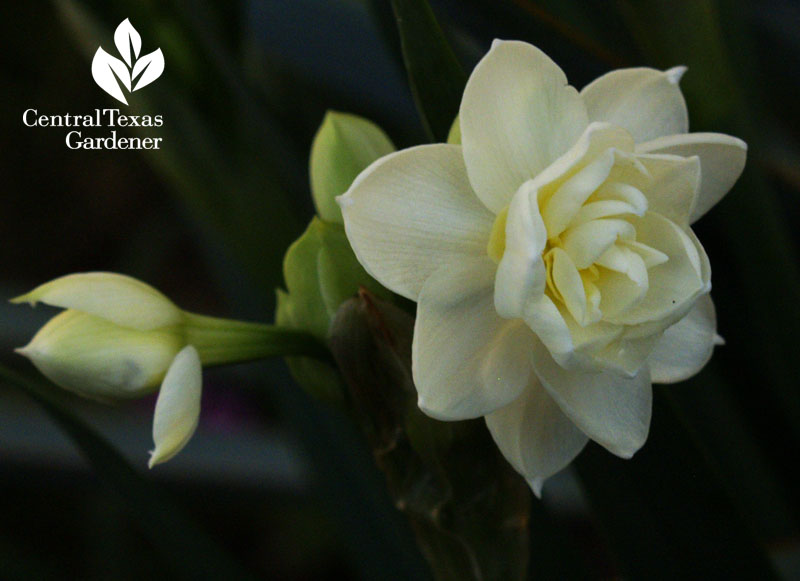 My silver germander? Hmm. . . "Convivial."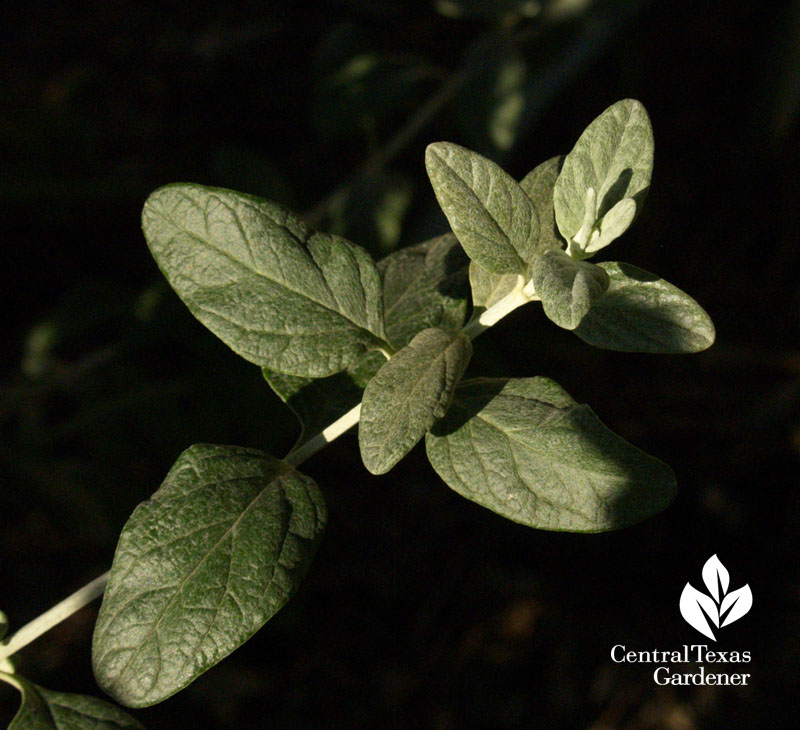 I bring up this word game thanks to Antique Rose Emporium founder, Michael Shoup, who matches rose personalities with our gardens in his ground-breaking new book.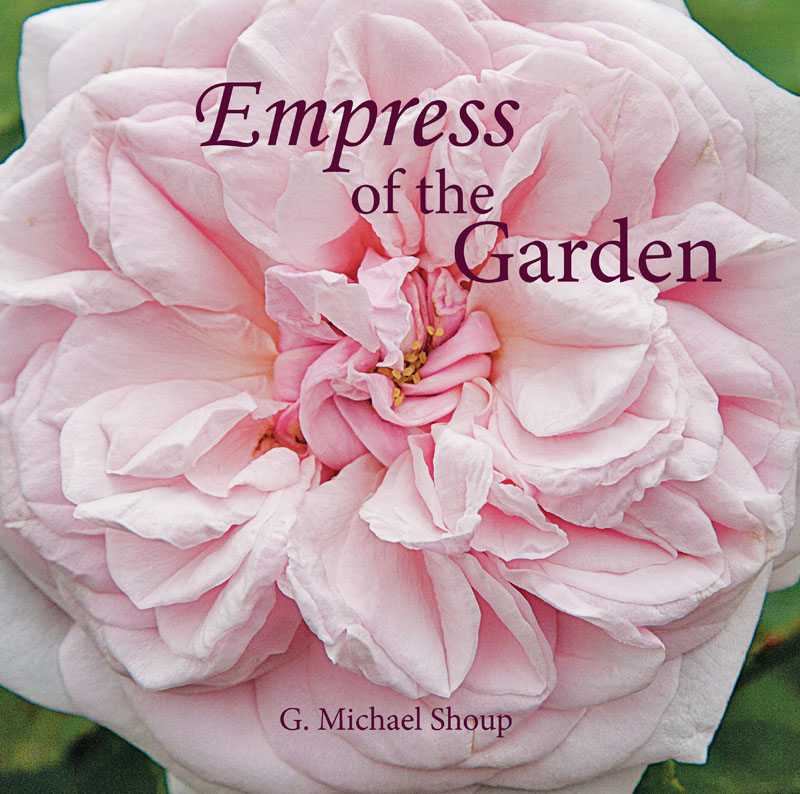 He and Tom have a blast comparing notes on drought-tough roses with monikers like "Whimsical," "Greedy" and "Romantic."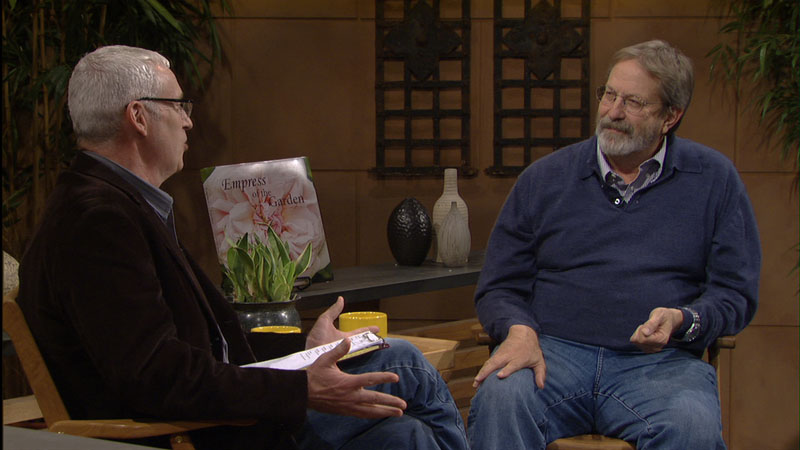 Can't you just imagine Michael's fun with categories like "Reliable Showgirls," "Tenacious Tomboys," or "Big-Hearted Homebodies?"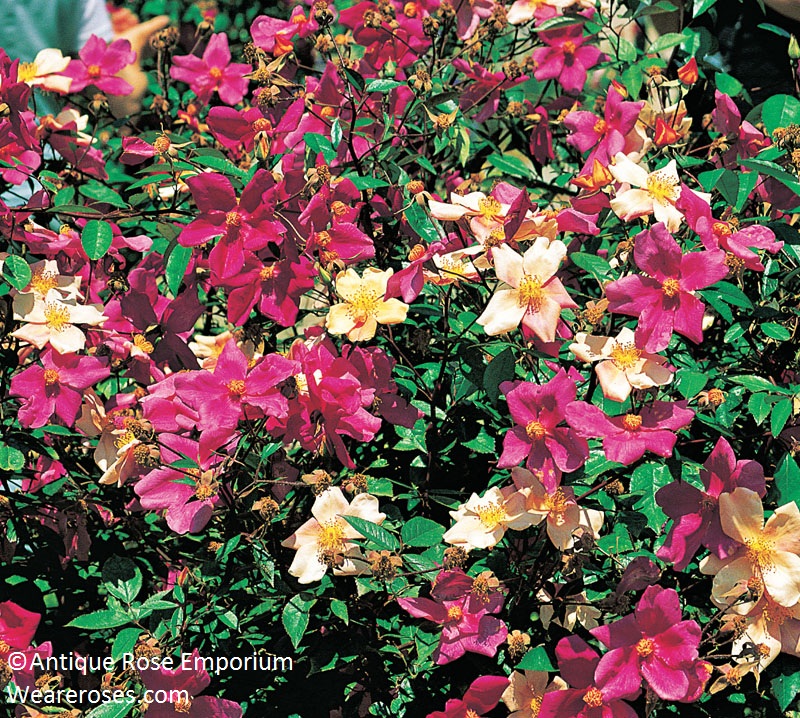 In Empress of the Garden, Michael makes it easy to select the right rose for you, how to grow it, and how to do it organically. I see that my tough-as-nails fragrant Buff Beauty falls into "Balloon-Skirted Ladies."  I agree with Michael's tag words for her: "Versatile, languid, warm-hearted."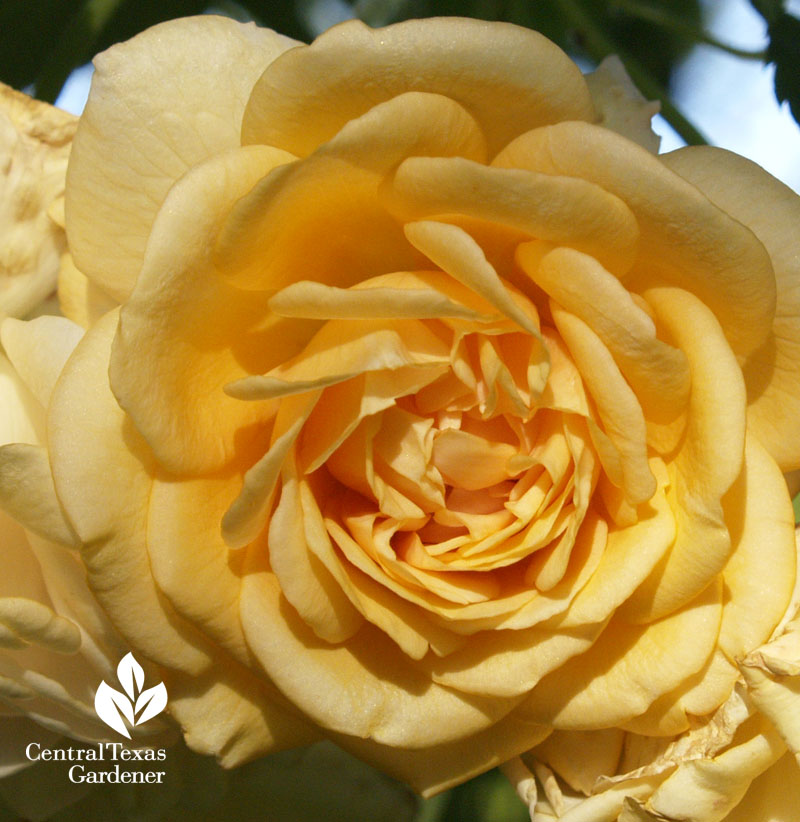 So, let's see: how would we describe Daphne's pick of the week, Grandma's Yellow rose, a Texas Superstar plant brought into cultivation thanks to Greg Grant?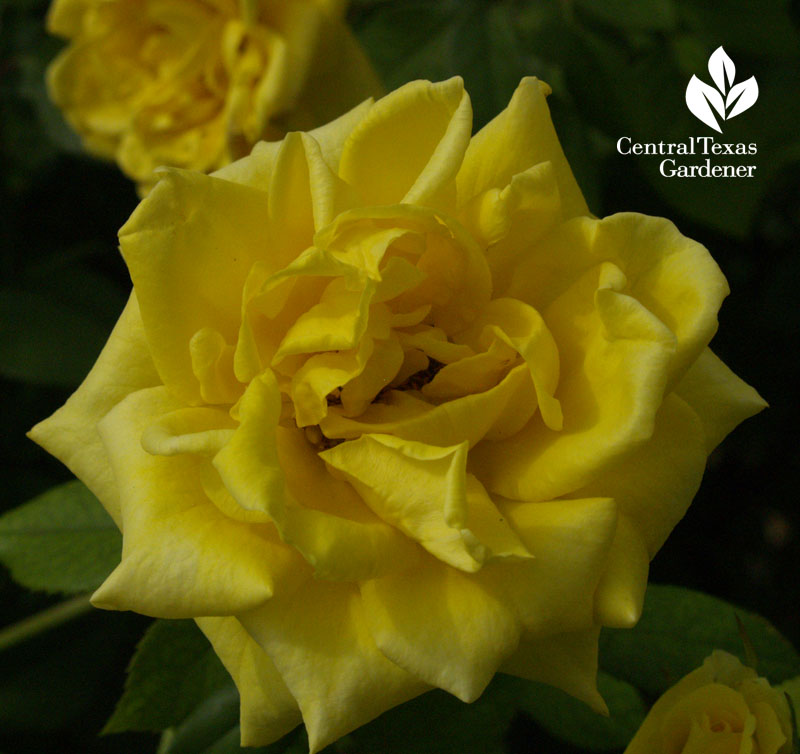 This shrub rose is fragrant, blooms without missing a beat in Texas heat, and isn't easily troubled, as it certainly isn't at the Travis Extension office.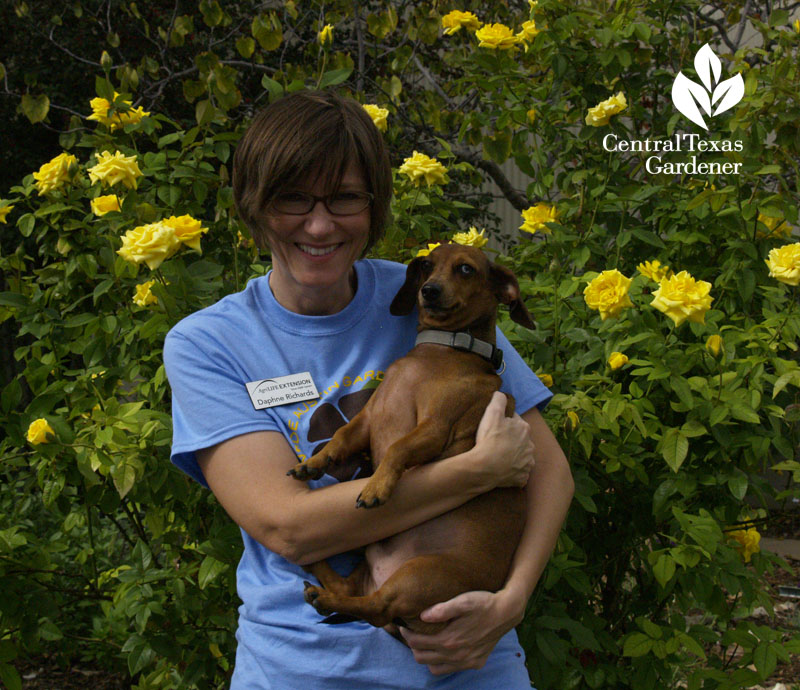 It does have thorns. Essentially, it's like a grandma who showers the love and pinpoints all your troubles with gentle advice or a well-timed verbal swat ala Downton's Dowager Duchess. What word would YOU pick?
'Grandma', like our other "Tenacious" shrub roses, doesn't need fancy pruning. But since all roses gain a lot more personality with a yearly haircut, Daphne explains why we prune them in February.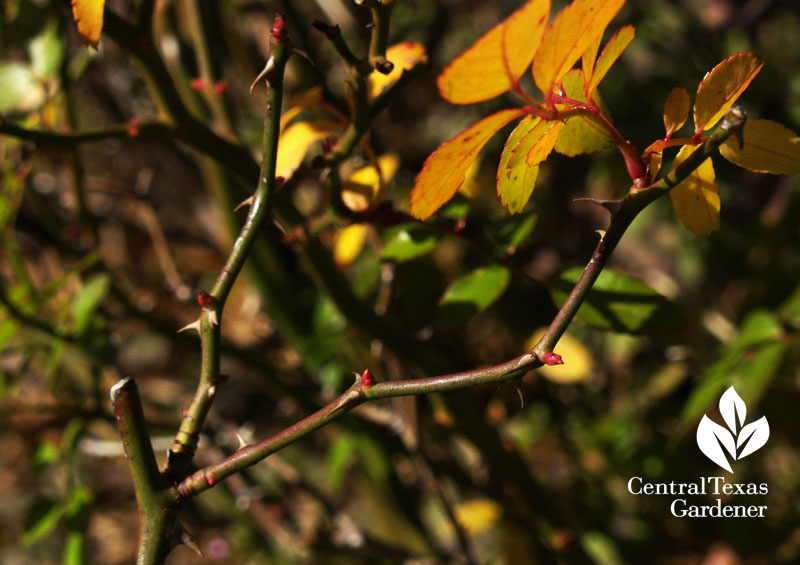 Since roses and many of our plants want good drainage, especially in heavy soils, Merredith Jiles from The Great Outdoors shows what to do. If starting from scratch, definitely check out his explanation of expanded shale, something I rely on now for new succulents and any new plant in my clay.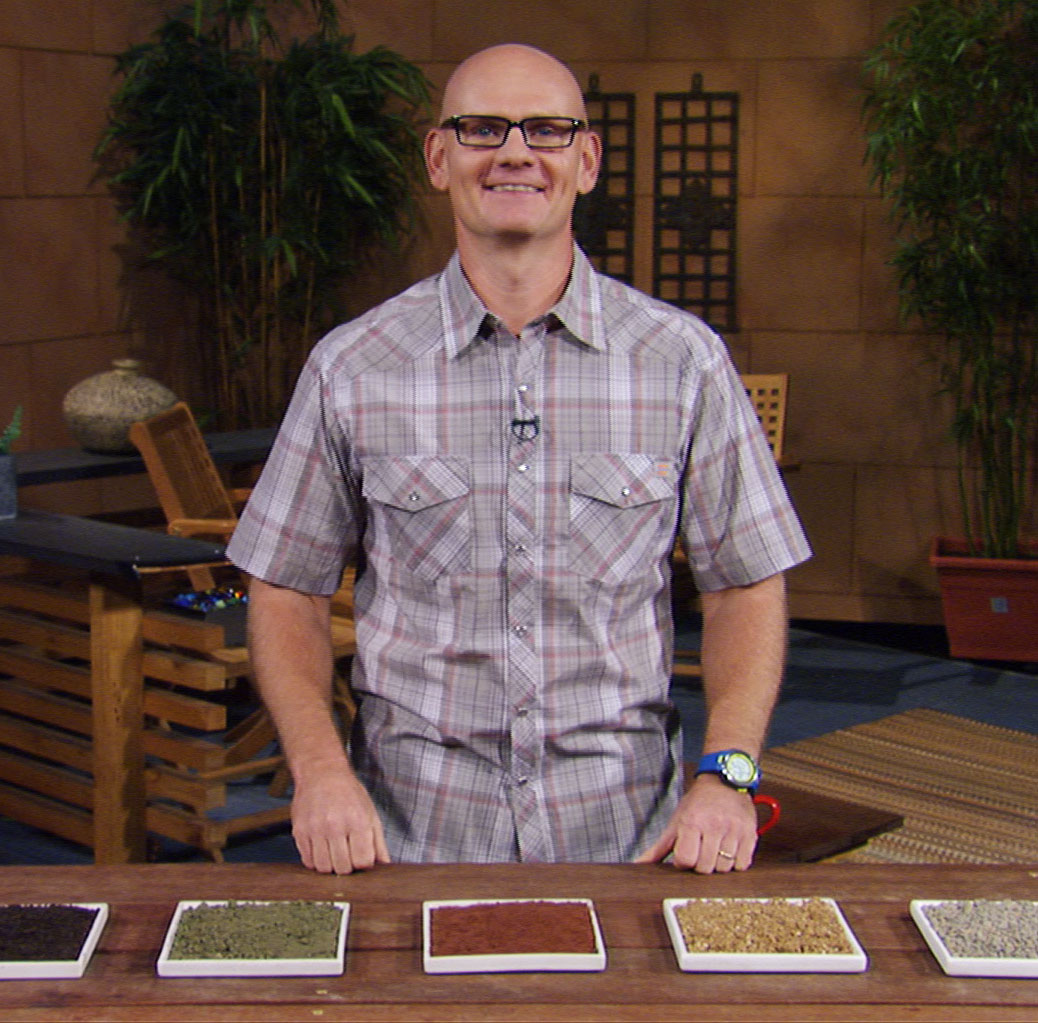 All our plants, whatever we select, are "Healing." On tour, get ideas to inspire your healing design from the Tranquility Garden at University Medical Center Brackenridge, where TBG landscape architects turned asphalt into gardens of recovery.

Thanks for checking in! See you next week, Linda
Comments