February 13, 2013
Excuse me, what season is this?
Okay, we've seen crazy winters before, but this really takes the cake: on the way to work, I spotted this Mexican tithonia blooming against stems blackened by freeze.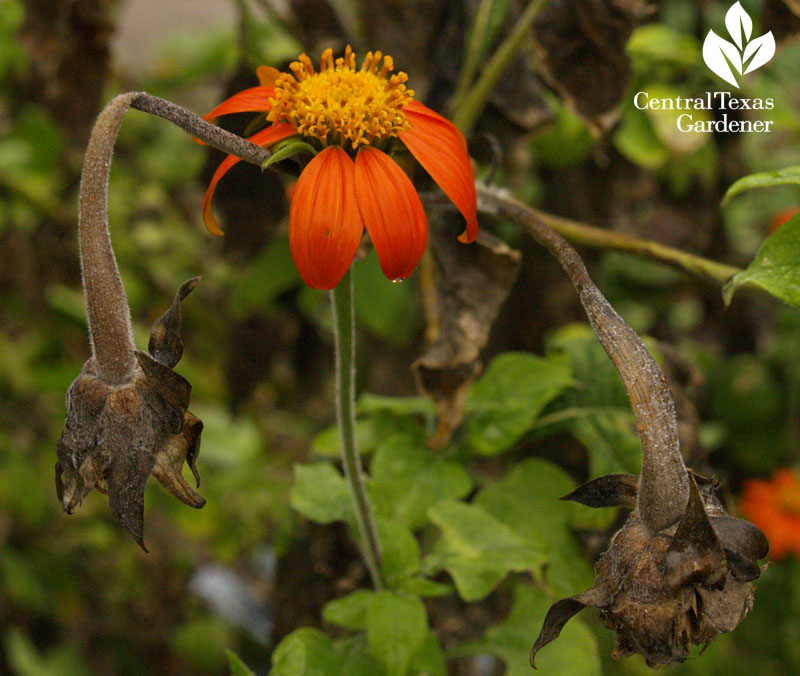 This annual is usually toast long before now. But thanks to this weirdo weather, it's fueling overwintering butterflies who probably wonder, as we are, "What season is this?"
It's typical to spy the first heirloom "Grandma's flag" iris about now, also flowering in that drive-by garden that never takes a break.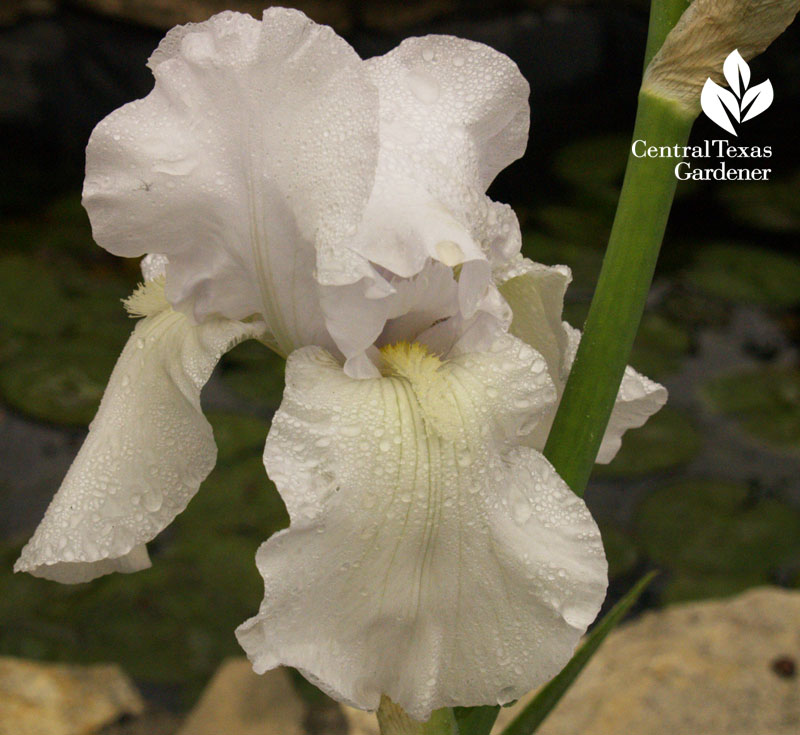 Nearby is the lavender version. Which is your favorite?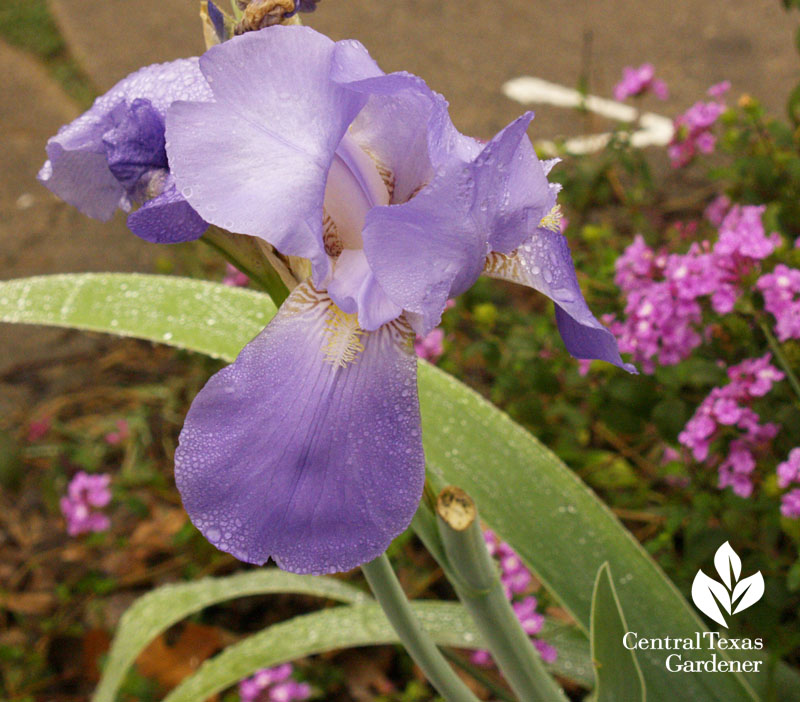 Some of my bulbs are still pushing themselves out of bed, but this narcissus 'Gigantic Star' was ready to get up!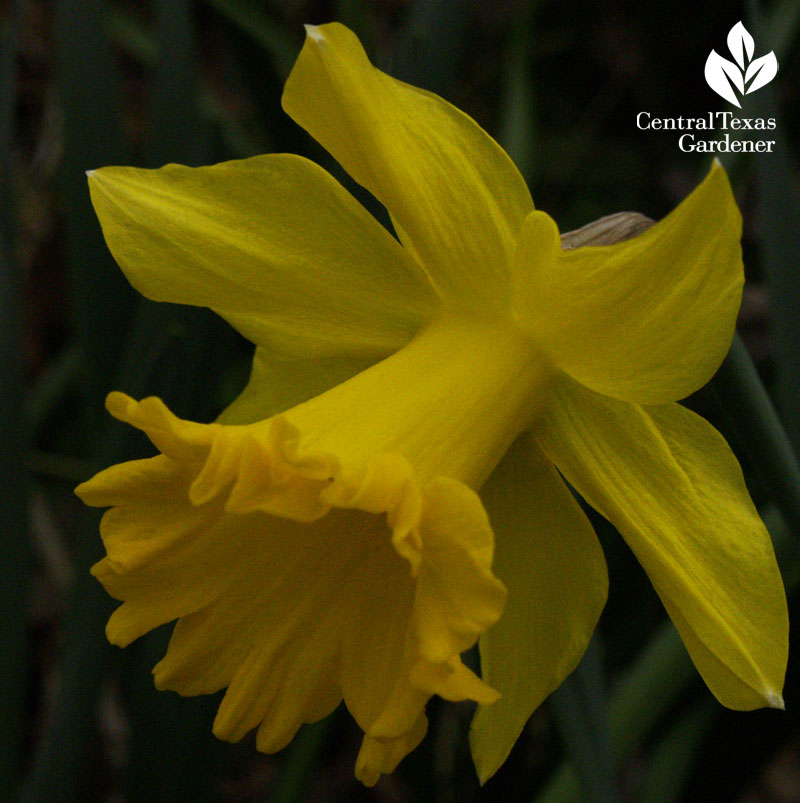 My friend Holly's Paperwhite pass-alongs spiral into an upcoming bouquet.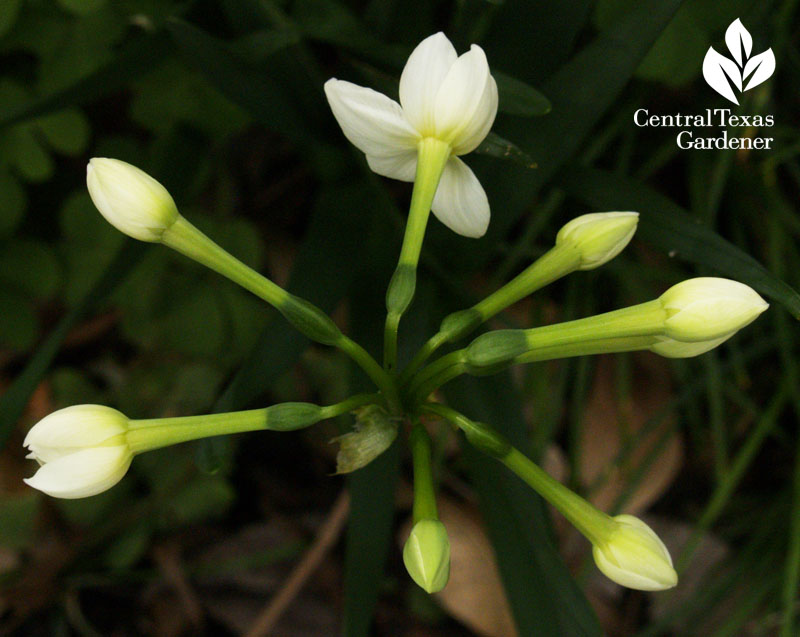 This is not the first time that my eager beaver Mutabilis arrives in time for Valentine's Day. It's painful to cut back roses when they're blooming, but she's overdue for a spa day this weekend.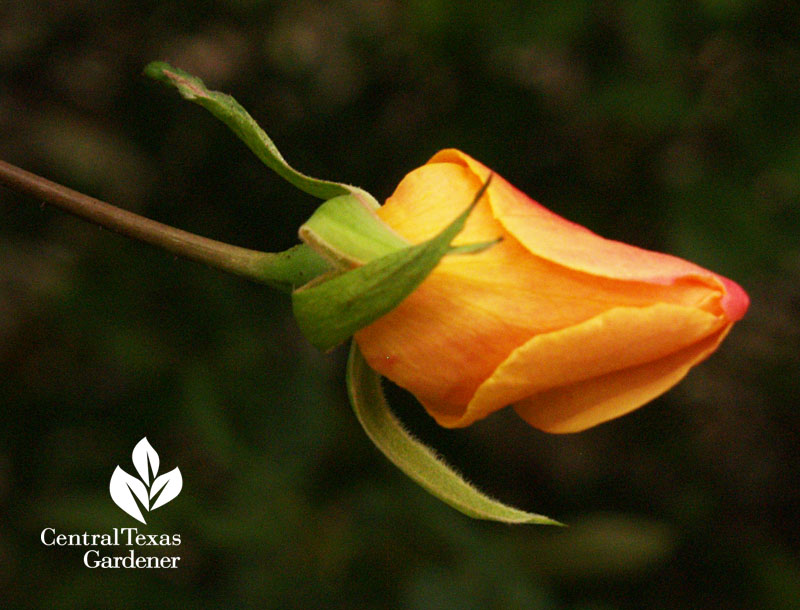 So, what about those pruners, hmm? Really, we don't want to "carve" our plants with dull pruners. A sharp, clean tool makes the job so much easier. Guess what? Trisha shows us how to do it without getting a degree in tool sharpening! Spoiler: you can even use your kitchen oil spray and a toothbrush to clean off last year's grunge.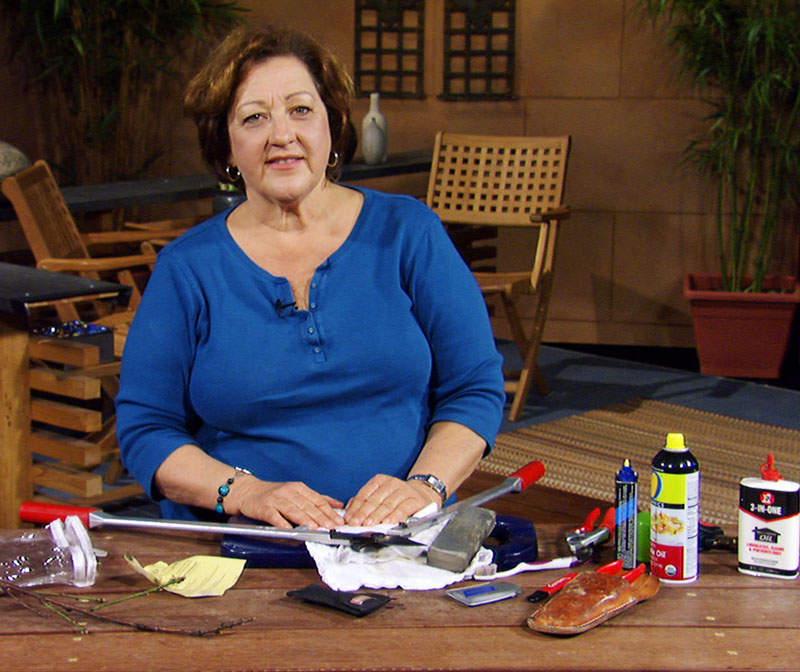 As I venture lightly into spring cleaning, the creative plant spin is upon me. I've earmarked a perfect spot to add lots of Black Pearl peppers (Capsicum annuum 'Black Pearl') against silvery yuccas. My solitary experiment last year was successful, but UT's hardy-all-summer group put these annuals on my list for sure.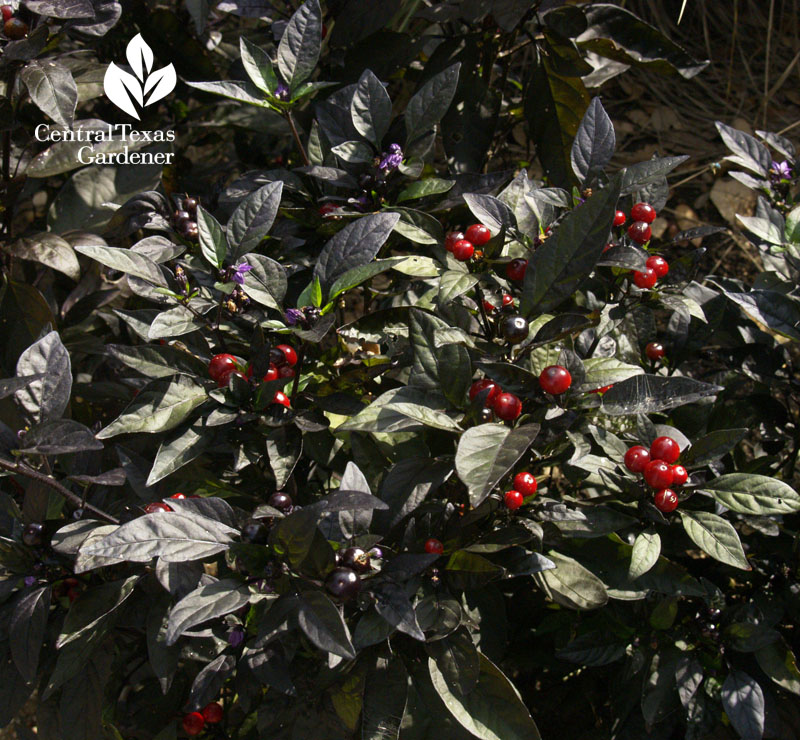 Daphne makes 'Black Pearl' her Pick of the Week for its gorgeous purple leaves that look great with any ensemble! On-going flowers and fruit are a bonus all summer.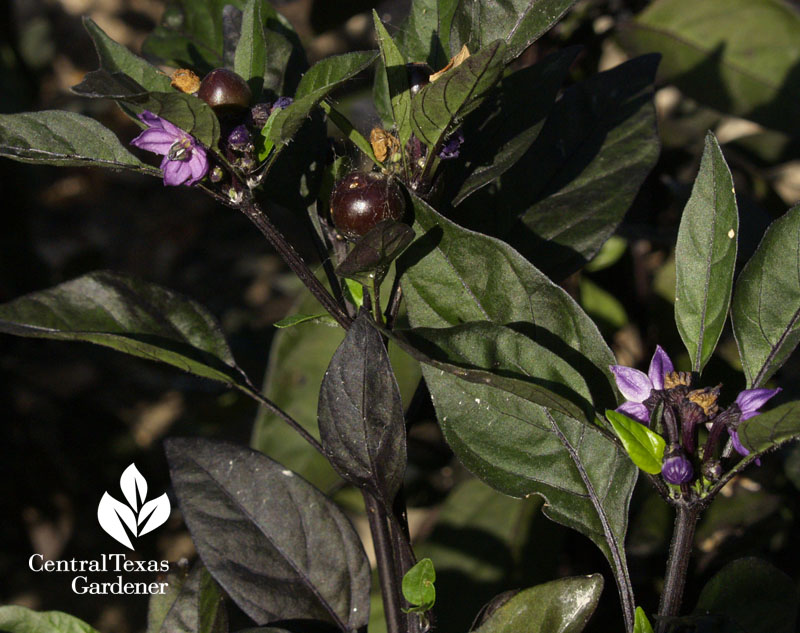 As Daphne tells us, the fruit is edible, but watch out: as they ripen to red, they rate over 30,000 Scoville units!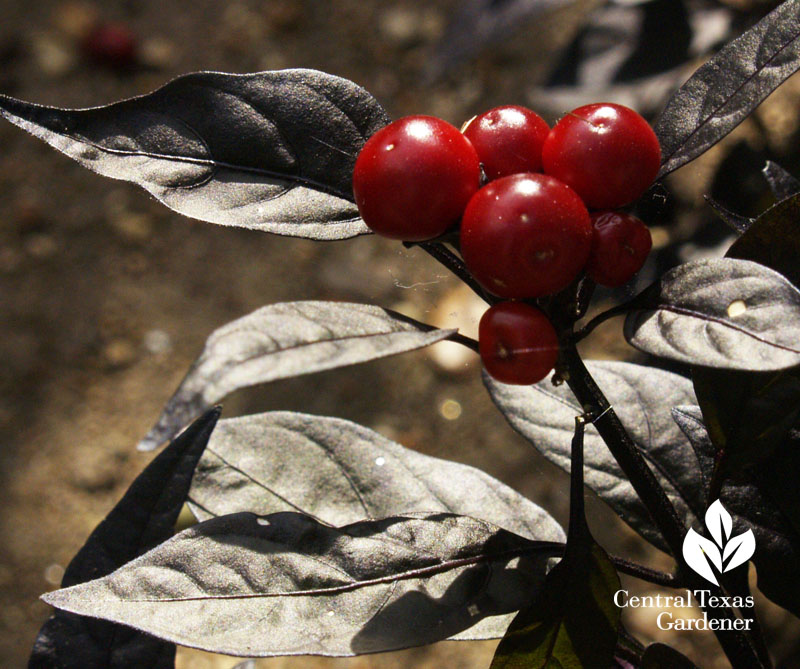 Bookmark this one for later planting, since Daphne notes that they can't go in until night-time temperatures are reliably in the 60s.
Judy Barrett, publisher of Homegrown magazine, gardener, former nursery owner, and book author, can tell you how weather, gardening philosophy, and plants have changed in the past few years. To tell some of her eye-opening stories from organic gardening to herbs, she joins Tom this week. Get ready to learn and to laugh with Judy's true homegrown wisdom!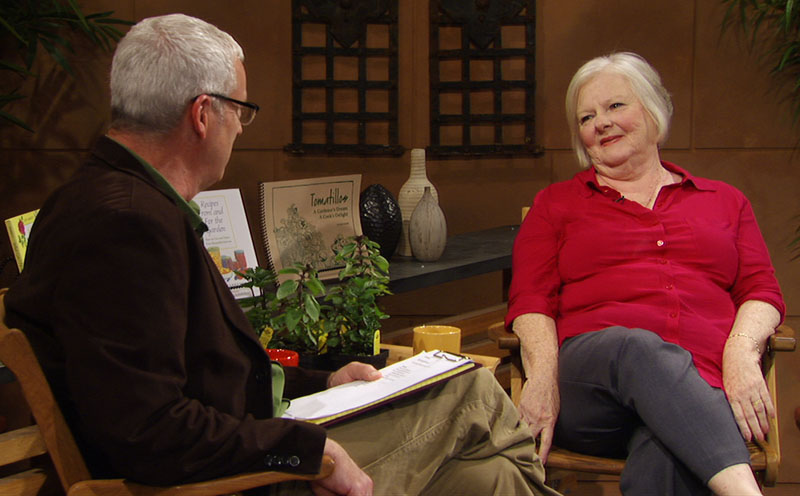 Not only has she been a game changer in the garden, she's taken it online with Homegrown, my salvation in its print days and now in its new rendition.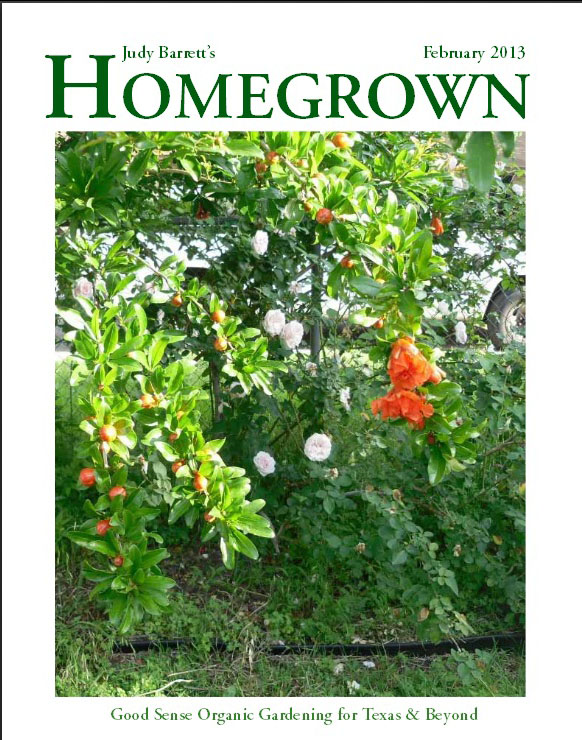 In her conversation with Tom, she culls a few secrets from her many books that have also marked my garden path of knowledge. Good grief, Judy's got it tapped for gardening right here, right now!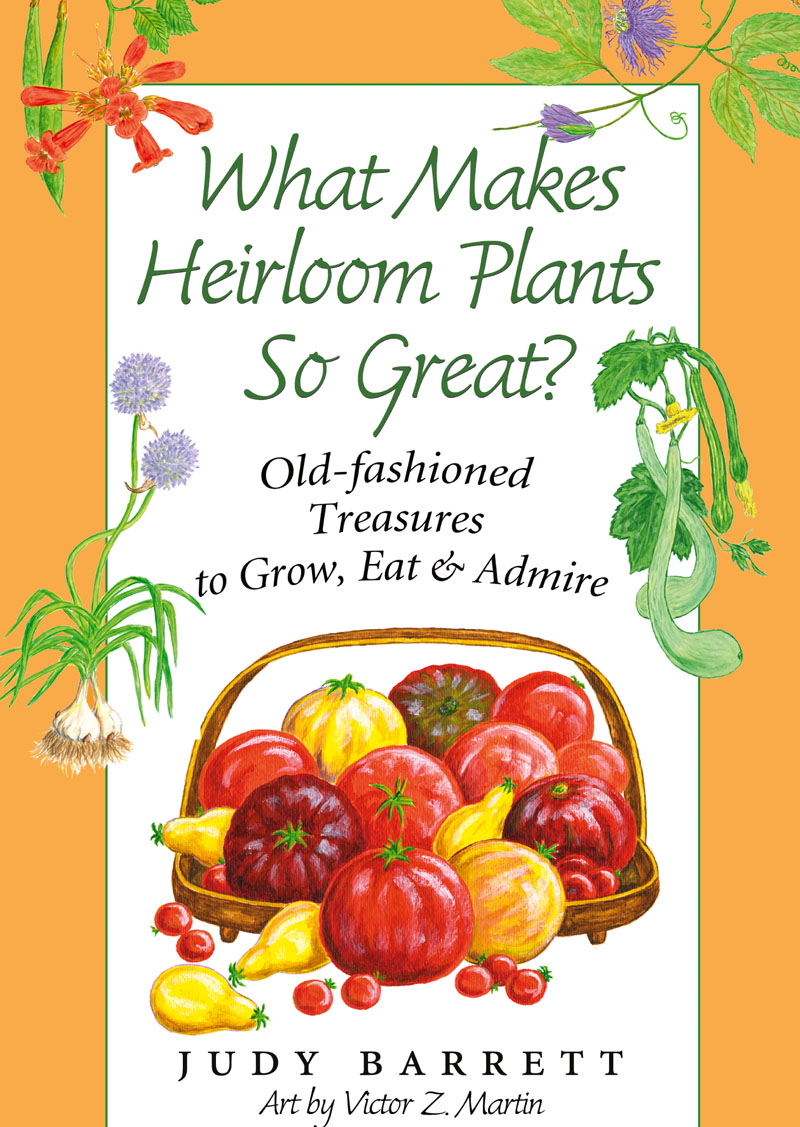 Obviously, I love Judy and her husband Bob! They represent all things good as they've forged a path of wisdom and wit to guide our footsteps.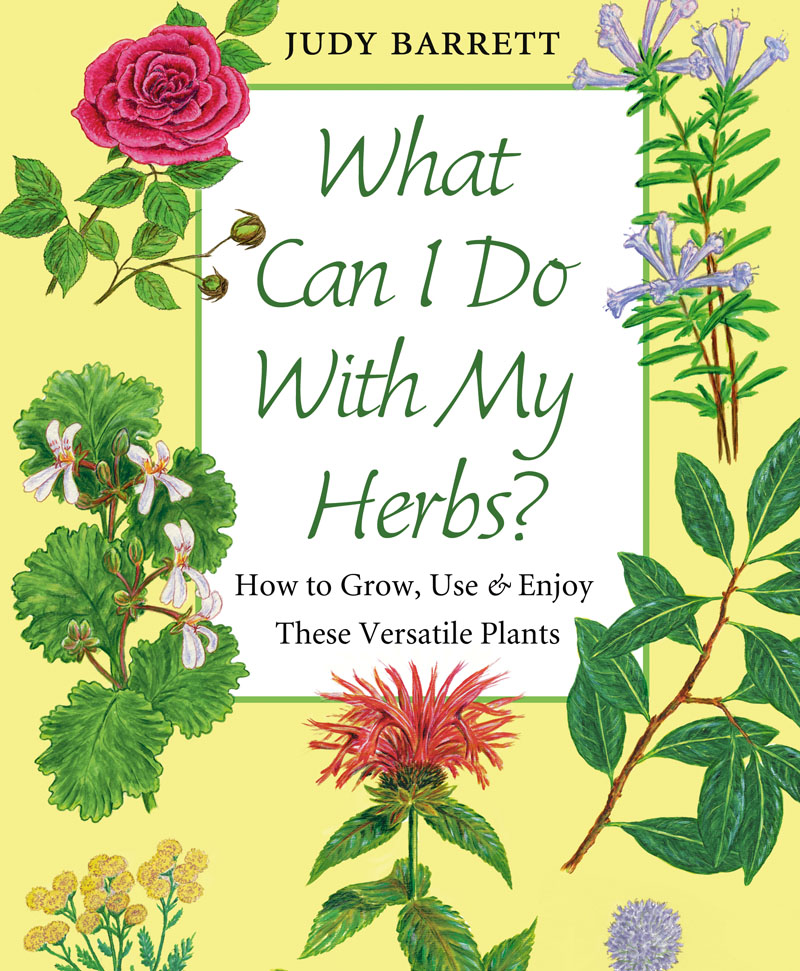 You also don't want to miss Judy's recipe book and her very first, wonderful book on tomatillos that got me growing them. Find out more!
A HUGE change since Judy first started Homegrown is our sensitivity to the watershed, thanks to her help in changing our garden practices.  If you think you know it all, these Earth Camp fifth-graders at the Becker Elementary Green Classroom have a few lessons to teach us! With kids like these, our future is in safe hands.
Thank you to Mundi for providing the music, "Clippers," from their wonderful DVD Apple Howling!
I know that many of you already capture shower water while waiting for it to heat up. Daphne's got a super duper tip on how to collect water WHILE you shower!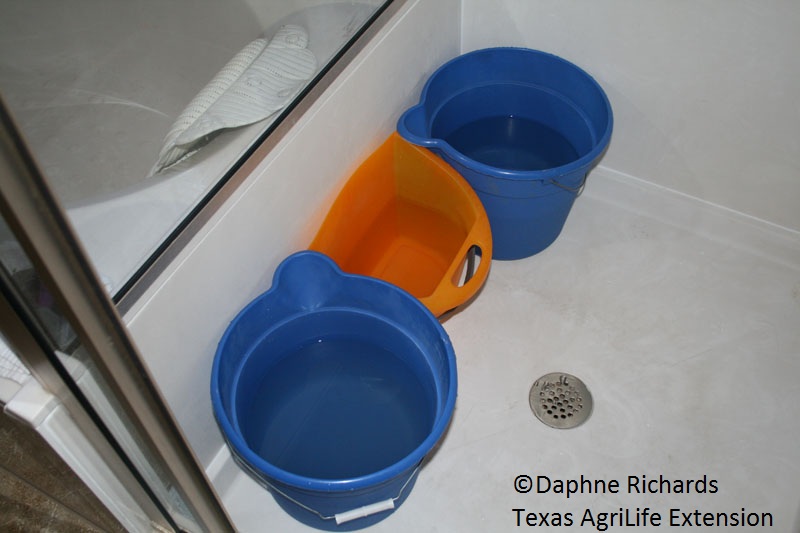 Get her explanation and whether we can use gray water from the kitchen sink.
Here's a big SHOUT OUT and THANK YOU to Barton Springs Nursery, who's signed on as a local underwriter!
Another ORGANIC SHOVELFUL OF THANKS to Geo Growers, our continuing production underwiter!
Thanks to them, we can grow a few more CTG blooms. Please be sure to thank them too!
And thank you for stopping by! See you next week, Linda
Comments