February 26, 2014
Patience is Worth Waiting For
I swooned the first time I saw a native Mexican plum (Prunus mexicana) tree in bloom one February.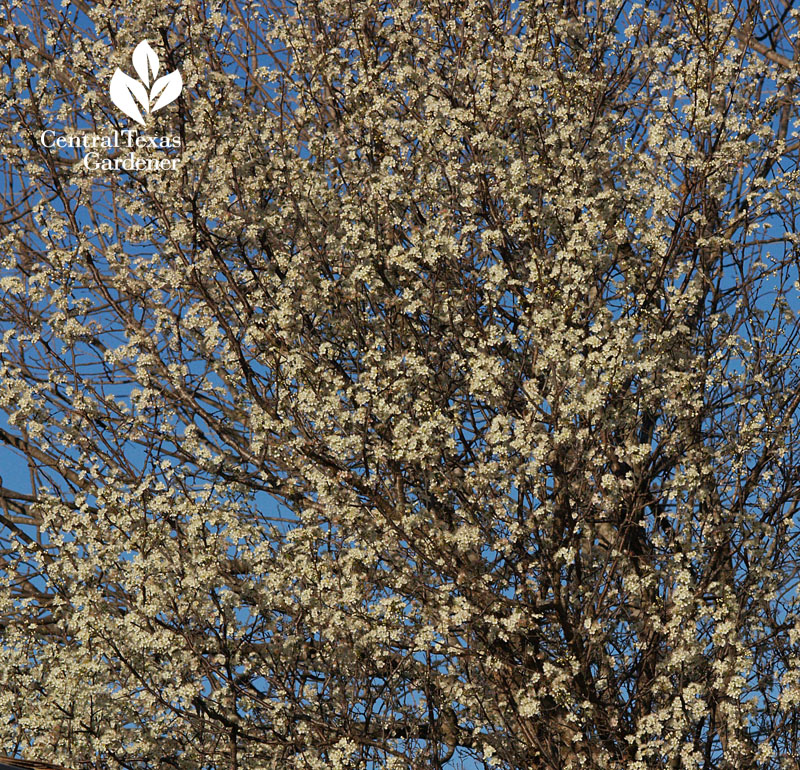 A grower friend gave me a very small one, just as this native was making it into nurseries.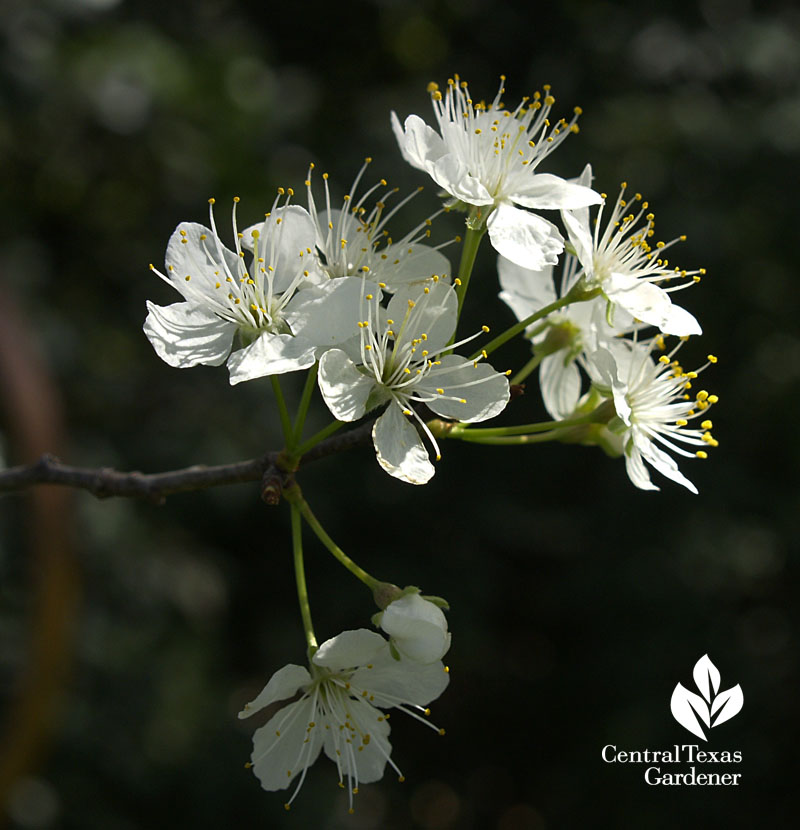 February #6 came and went, no flower in sight. Year seven (maybe 8)  was the magic number! Again, I started with a tiny sapling.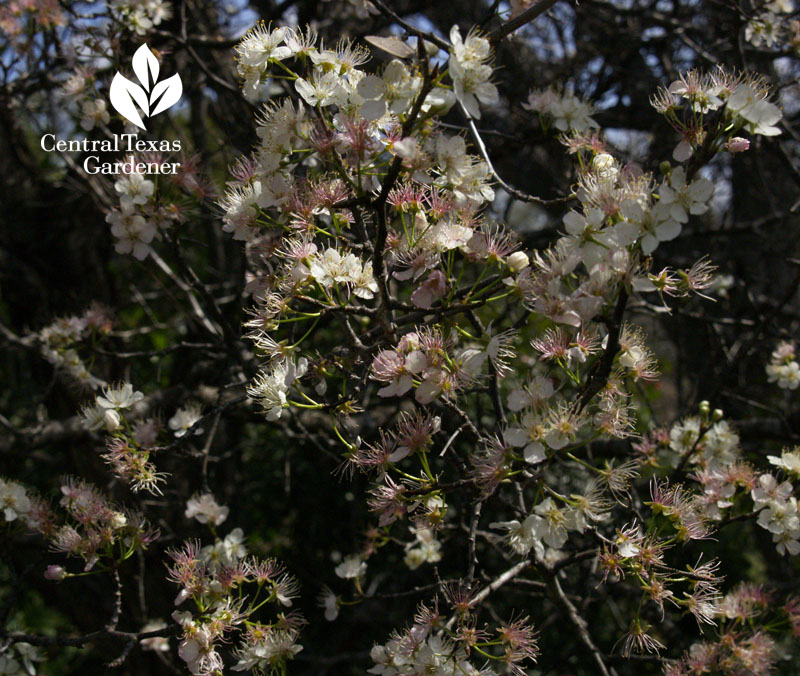 Once mature enough to propagate, it doesn't mickey mouse around. In a span of two weeks or so, visible buds swing into action.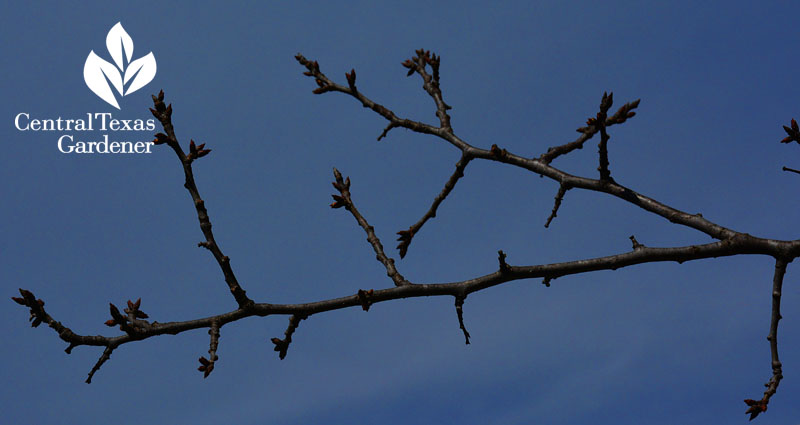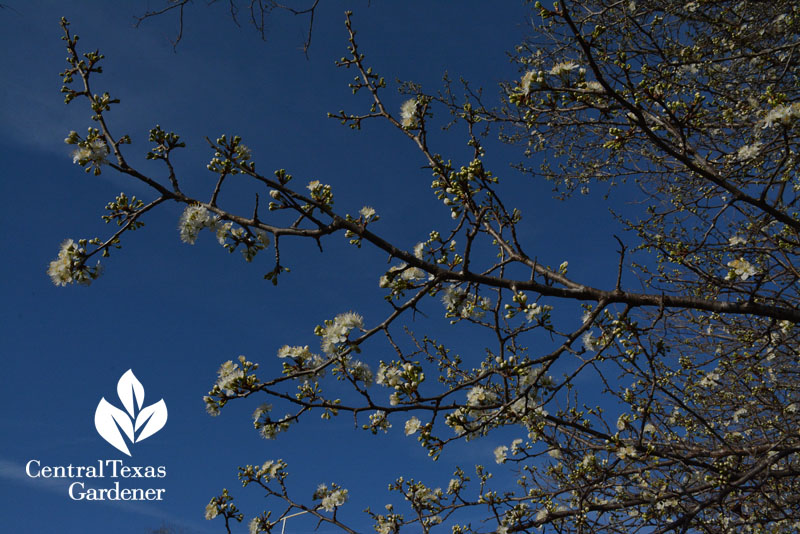 Even with my allergy-stricken nose, I don't miss out on its perfume bottle.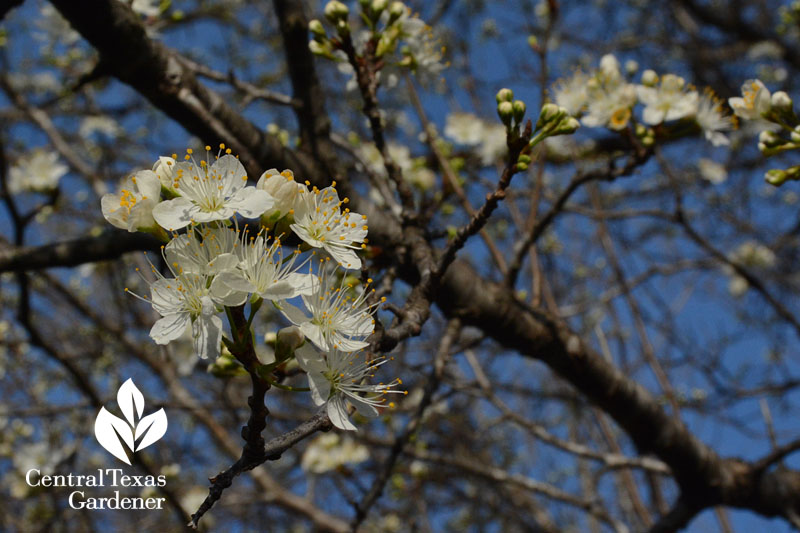 Honeybees and native bees get the message pronto!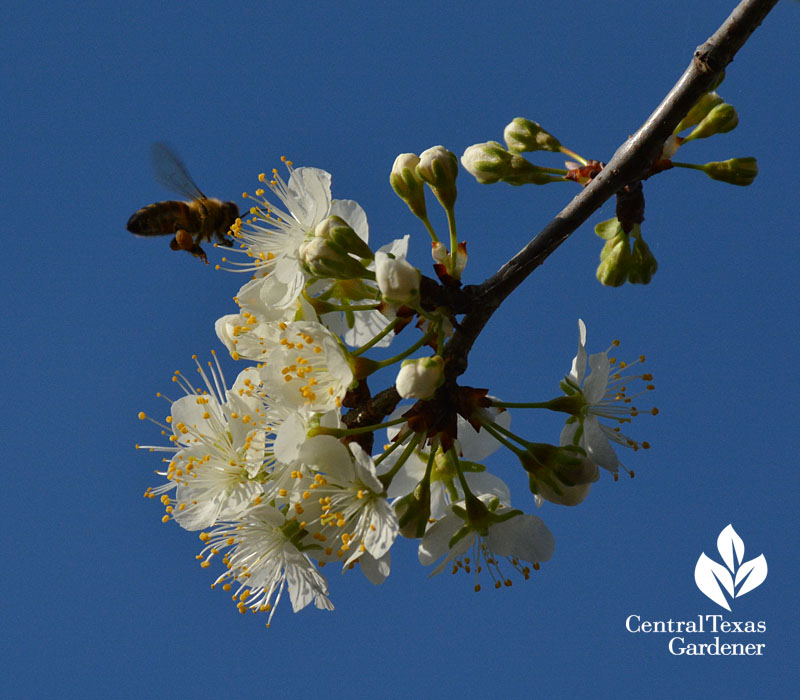 Wizzie Brown, Texas A&M Agrilife entomologist, identified this spotted cucumber beetle having a meal. I'm like her: I take the good with the bad, since somebody good needs dinner.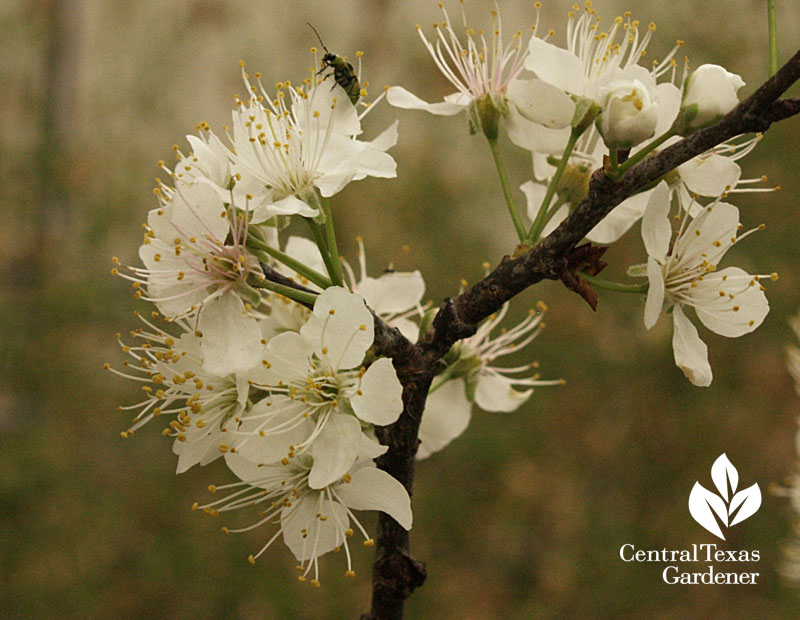 Fall-ripened fruit goes to the birds, though we could eat them too.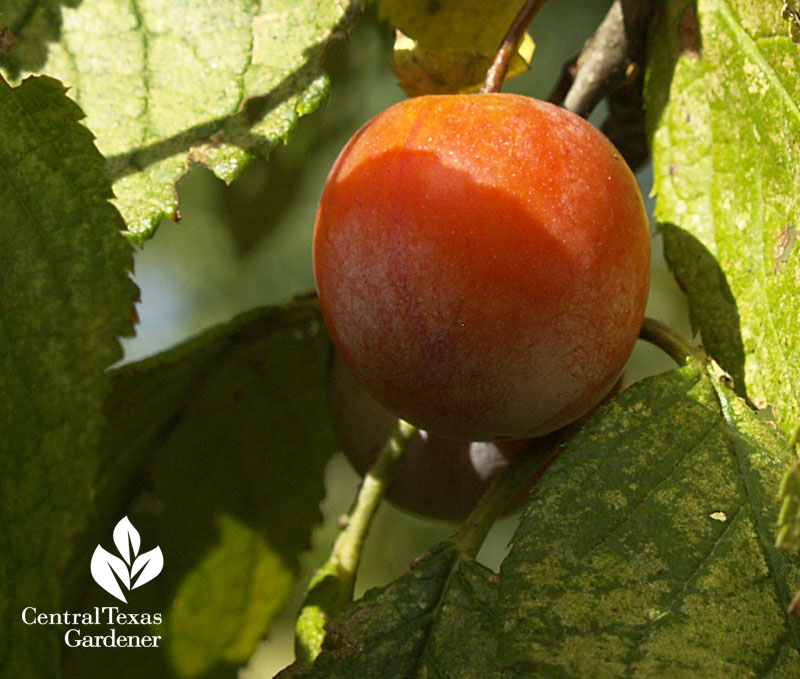 Sadly, in drought, a lot of mine end up aborting fruit when the parent's survival matters most. And across the area, even this tough native has succumbed to drought like many trees.
Brief fall color isn't blinding in my garden. Mexican plum does everything in a hurry, except for the fruits that do take months to ripen.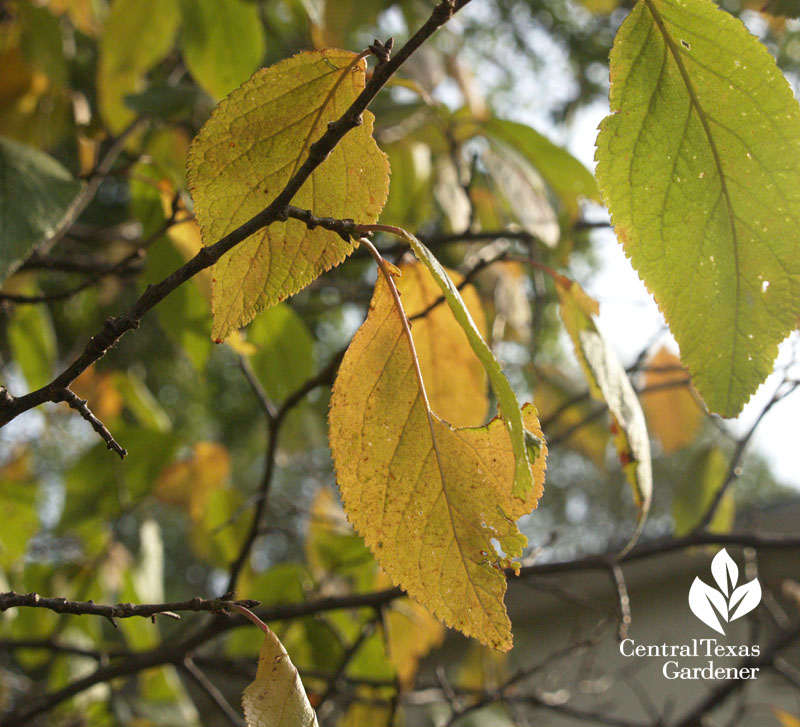 Mine in dense soil stands now about 18' tall but it can get to 35'. It's about 13′ wide. It hunkers under the neighbor's pecan tree, but gets blasts of sun, generally late day in summer. It's been a wonderful screening tree for us, especially since we've kept its lower branches.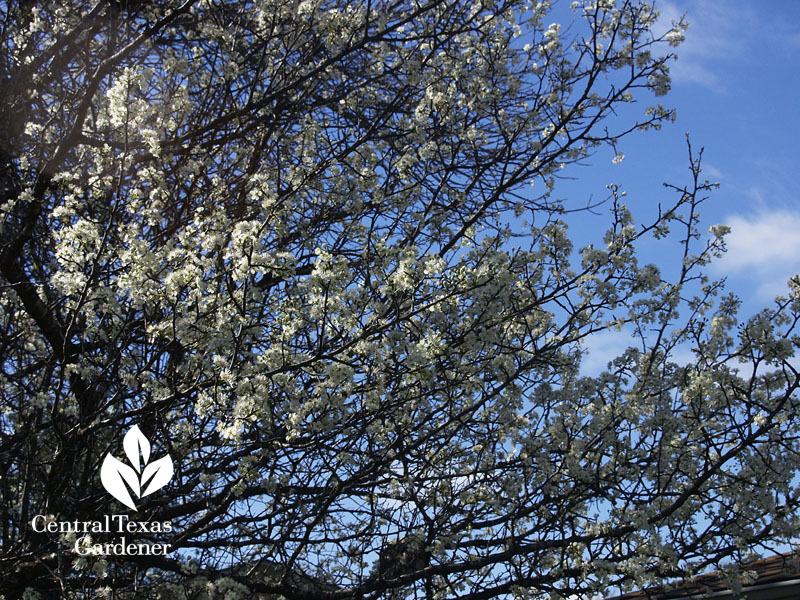 It's not too late to plant, but do give it deep soakings this first year after letting it dry out in between.
Thanks for stopping by! Linda
Comments