July 29, 2015
To Wilt or Not to Wilt
Admit it: we got spoiled for a few months there. Now we're back to wilting reality. Here's my Mexican honeysuckle (Justicia spicigera) in late afternoon when the sun briefly hits.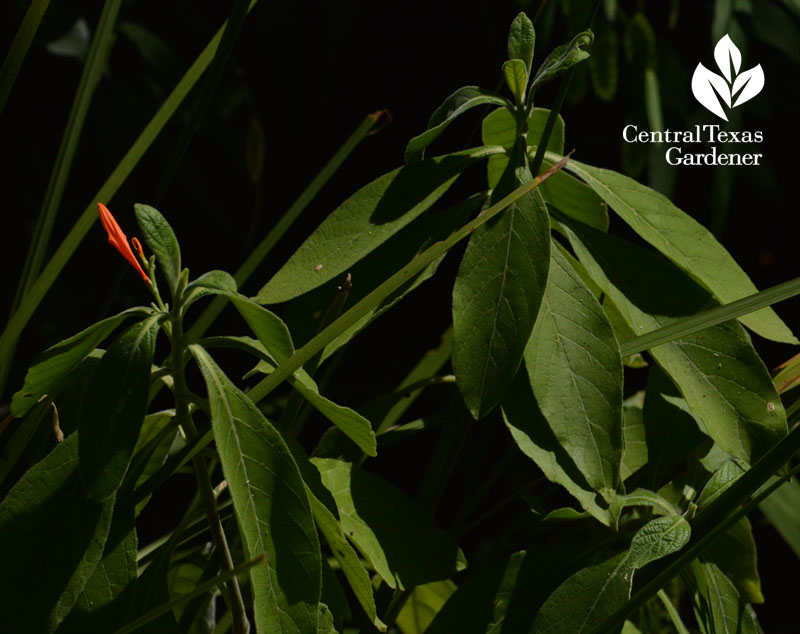 Back in shade twenty minutes later, it's already refreshed. By morning, it's primed for another day to feed hummingbirds, though flowers are most prolific in spring and fall.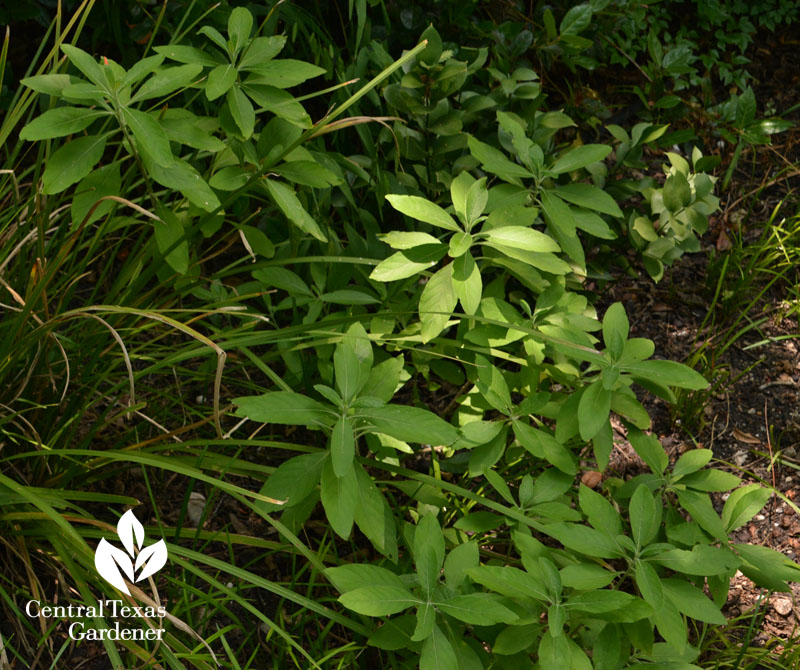 Shrimp plant in the same bed doesn't get as much of a sun hit, though different light patterns hit morning and early evening.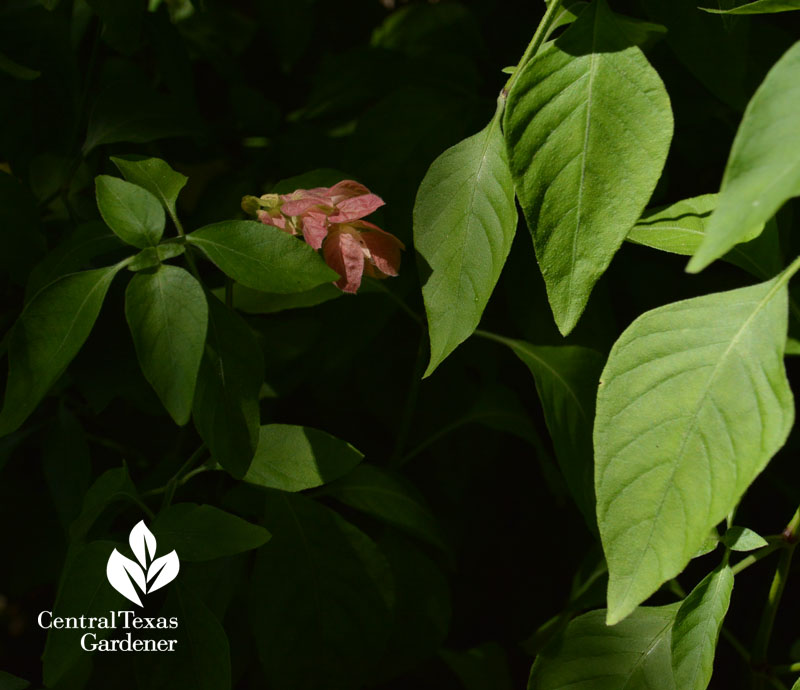 These never wilt, though my 'Rainbow' one-year-olds still need a little extra water. Also, the 'Rainbows' don't have as good a soil, so I'll be working on that when it cools off.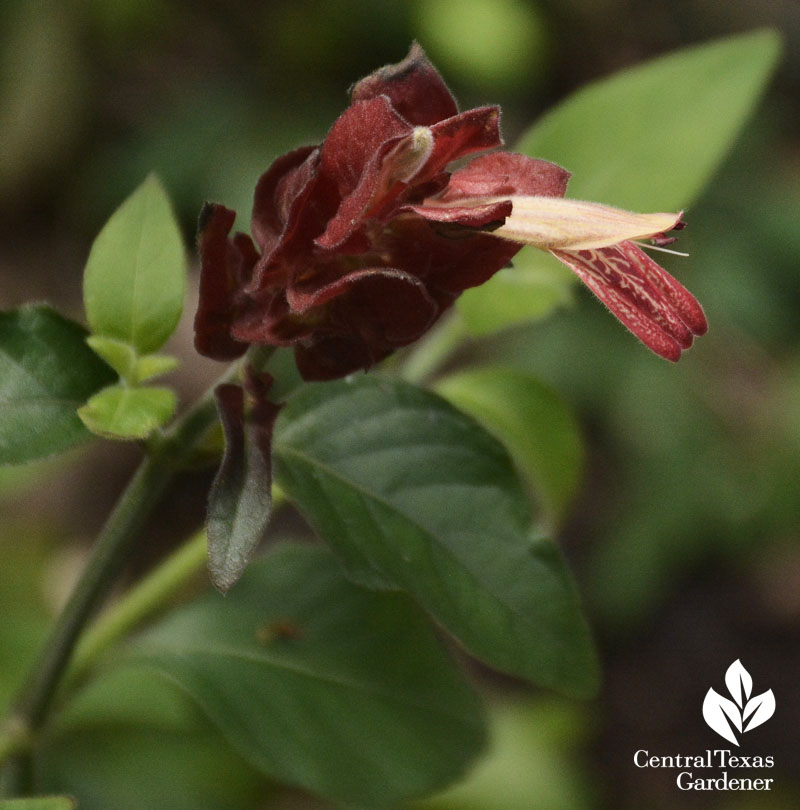 I never had much luck with Sparkler sedge (Carex phyllocephala 'Sparkler') in that bed, until I moved one from too much shade to a spot near the shrimp plants that gets a little more light. The other was so woebegone that I took a chance and installed it in this container.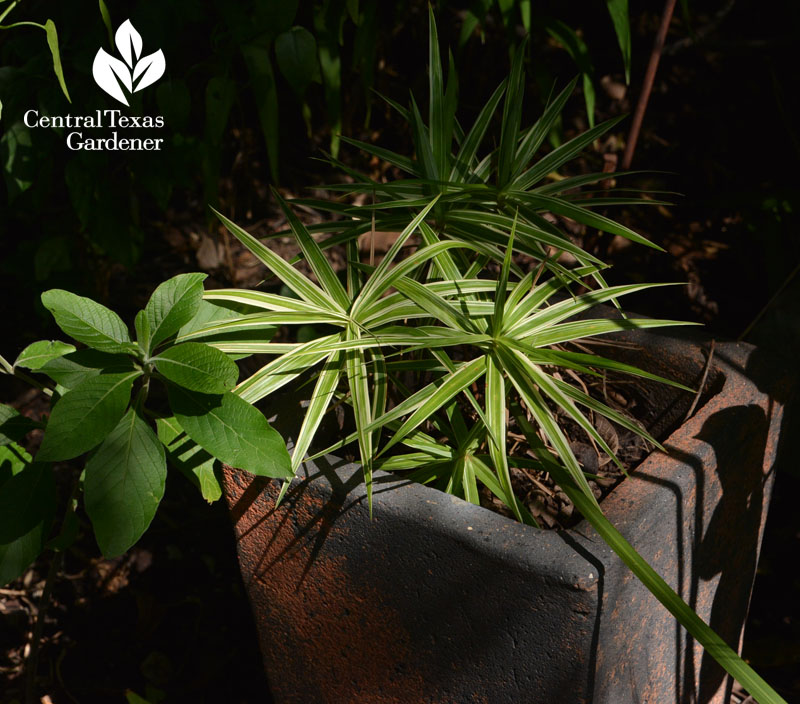 Success! Right now, I'm watering it once a week. Perfect little pop of brightness.
In one of the hottest spots in my garden, Hamelia patens will handle drought and grueling heat just fine in a couple of years. Right now, it's barely three months in the ground as a 1-gallon transplant, so needs a good soaking every week.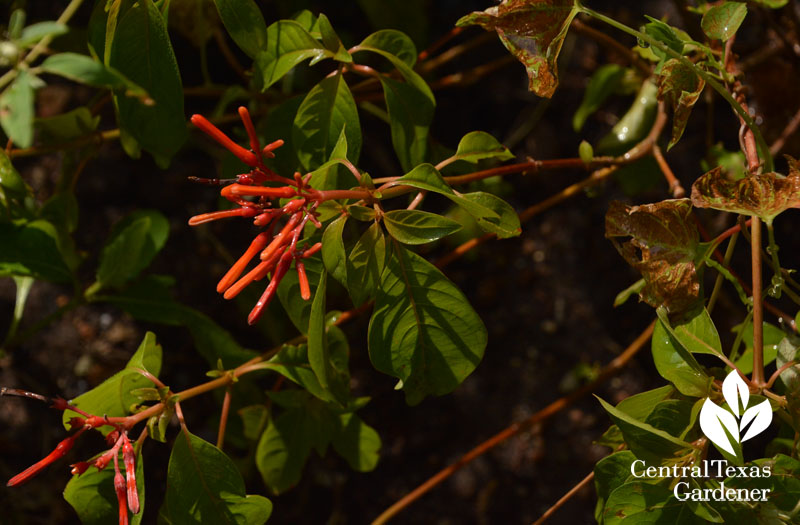 Sure, the stars at night are big and bright deep in the heart of Texas (unless you live in town), but early morning sun is a lot hotter. Here's a hot spot I pass every day on the way to KLRU. I've watched it grow up since it was planted a year ago. Silver ponyfoot, firecracker fern and Agave parryi var. truncata are serene even in the earliest hours when sun is aimed right at them.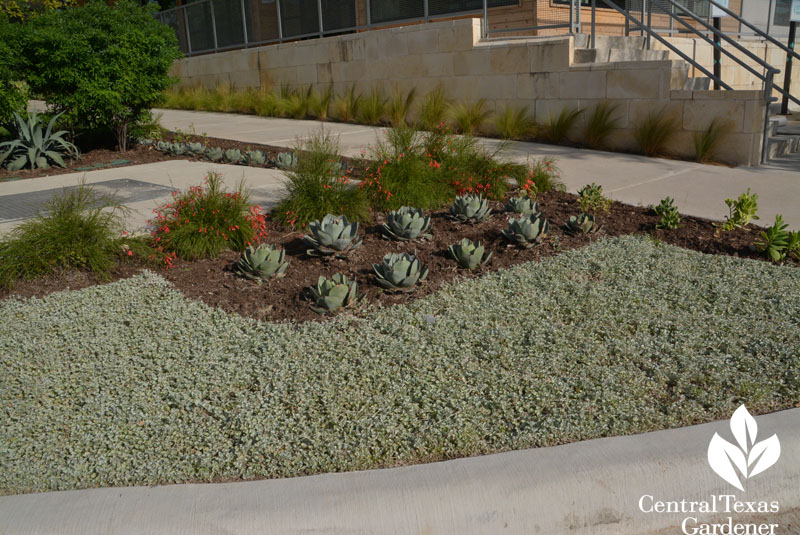 I assume that lots of good soil and a drip system underlie its success, though it can't be watered too much or those agaves would protest.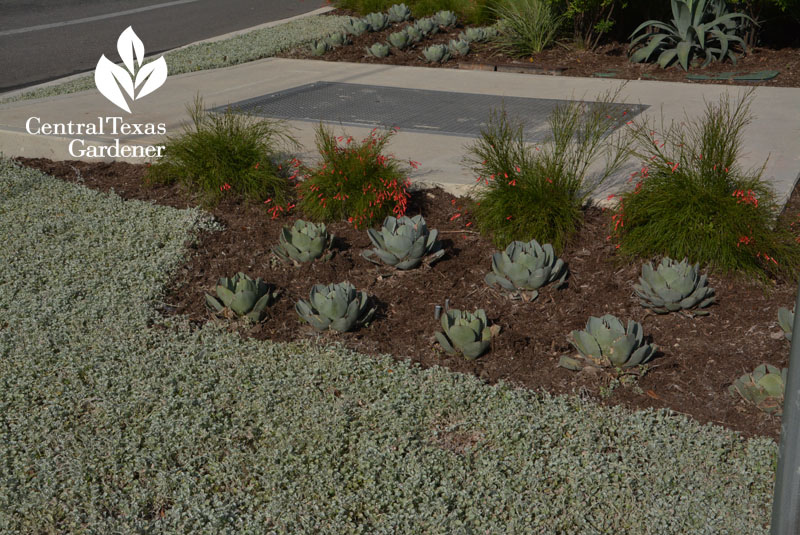 I have to admire the tidy edging going on here with sprawling silver ponyfoot. Note: this is not something you'll find in my insane garden! Just the same, I revel in it.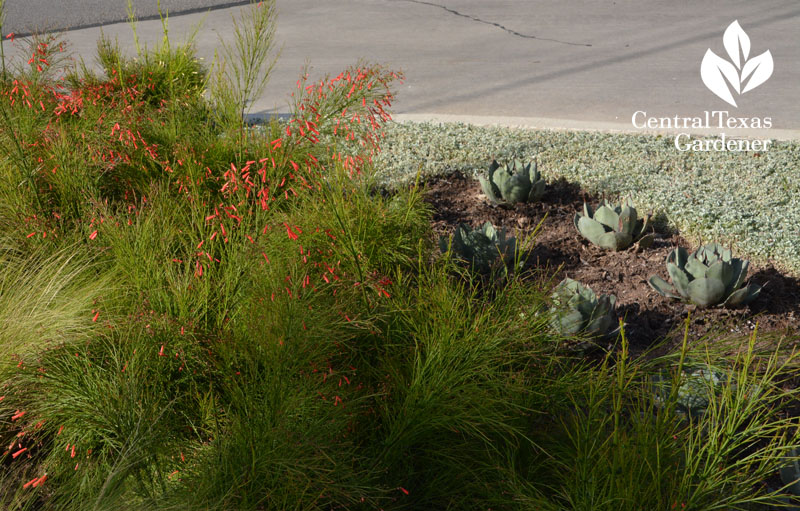 A retama gracefully refreshes this little curb strip and to offer light shade on the way to the door.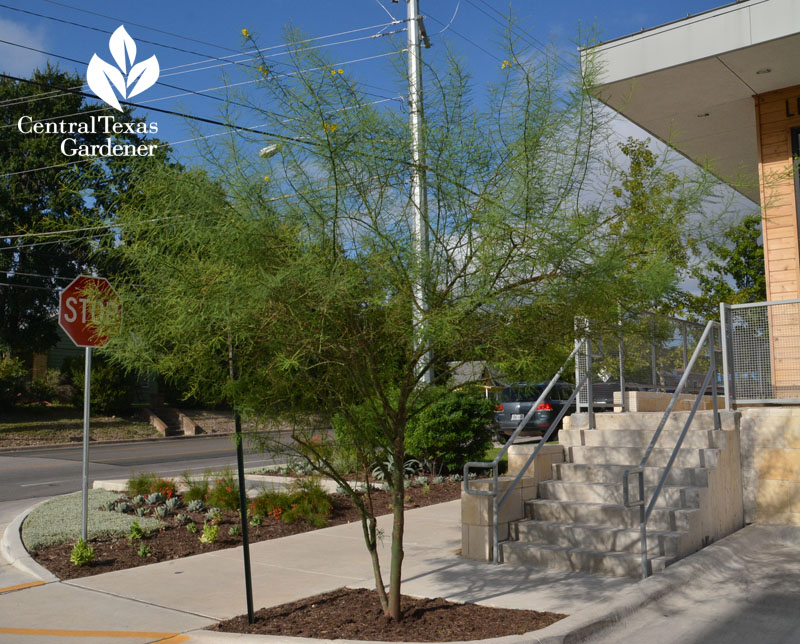 I'm a cheerleader for groundcover cobweb spiderwort (Tradescantia sillamontana). Supposedly one for shade, this one accepts hot sun in afternoon without a whine.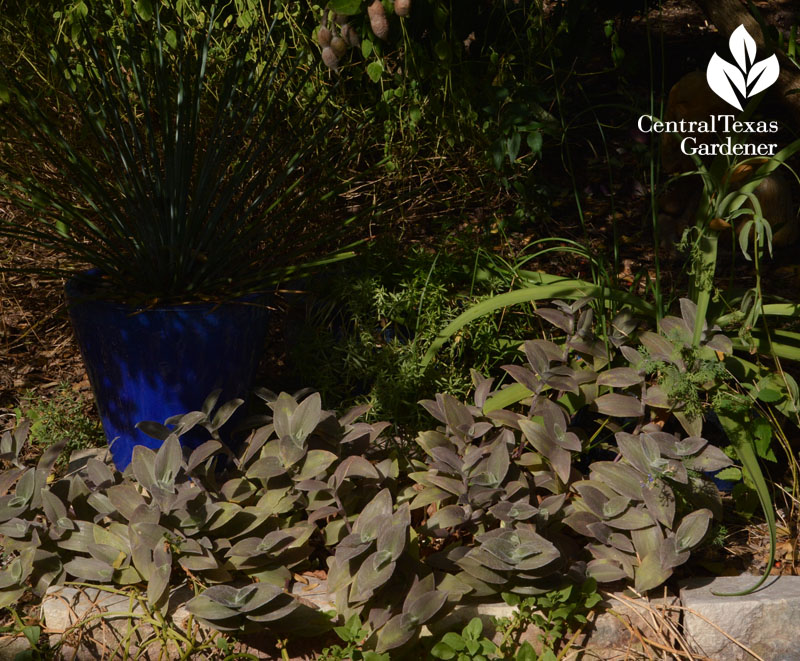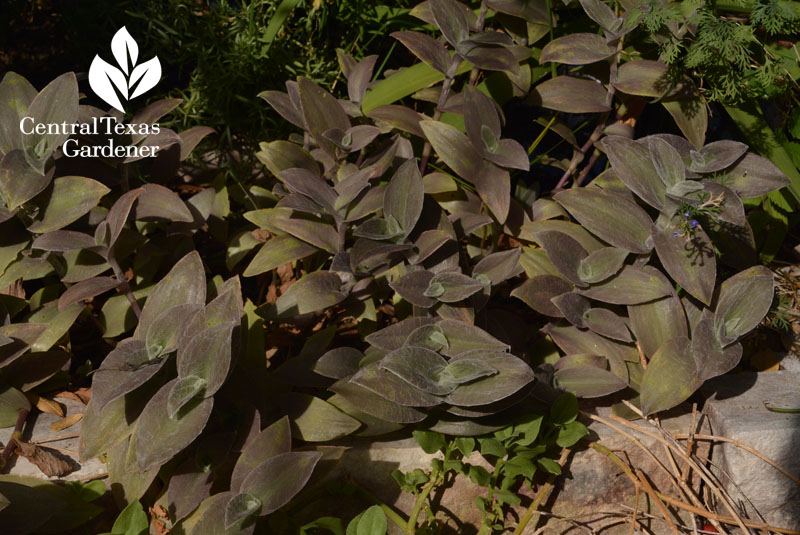 It even bloomed in December! Like other Tradescantias, it can freeze back, but always returns.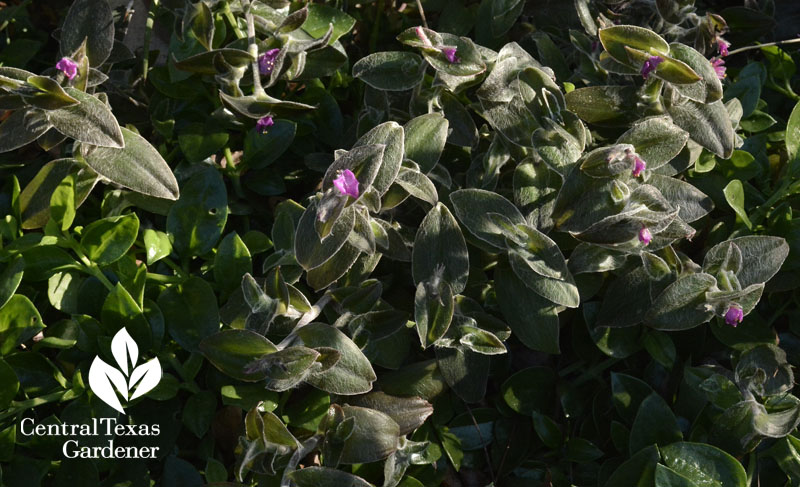 Perhaps my all-time favorite is Dicliptera suberecta. It can take part shade or spells of brutal sun. I've got it throughout my garden since I love those silvery leaves and the orange flowers that hummingbirds and butterflies like, too.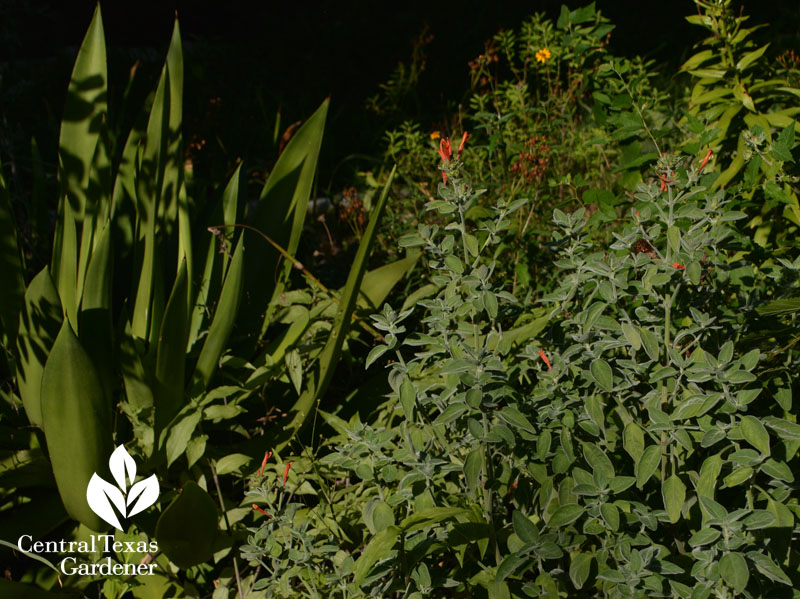 And what a surprise! I just divided this crinum two years ago. It shot up with the rain this spring and opened its first blooms ever on Sunday morning.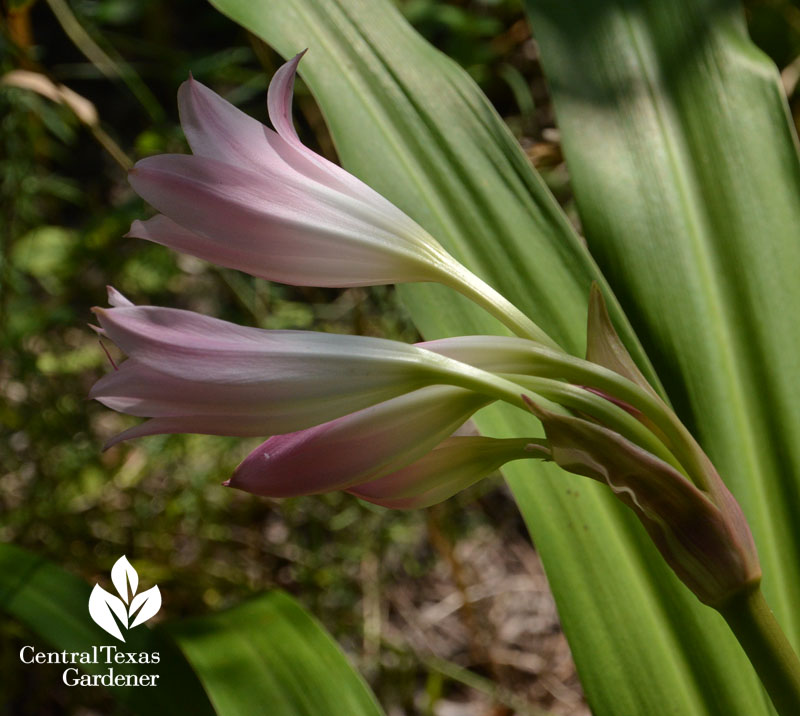 My 'John Fanick' Phlox paniculata finally got into gear in July.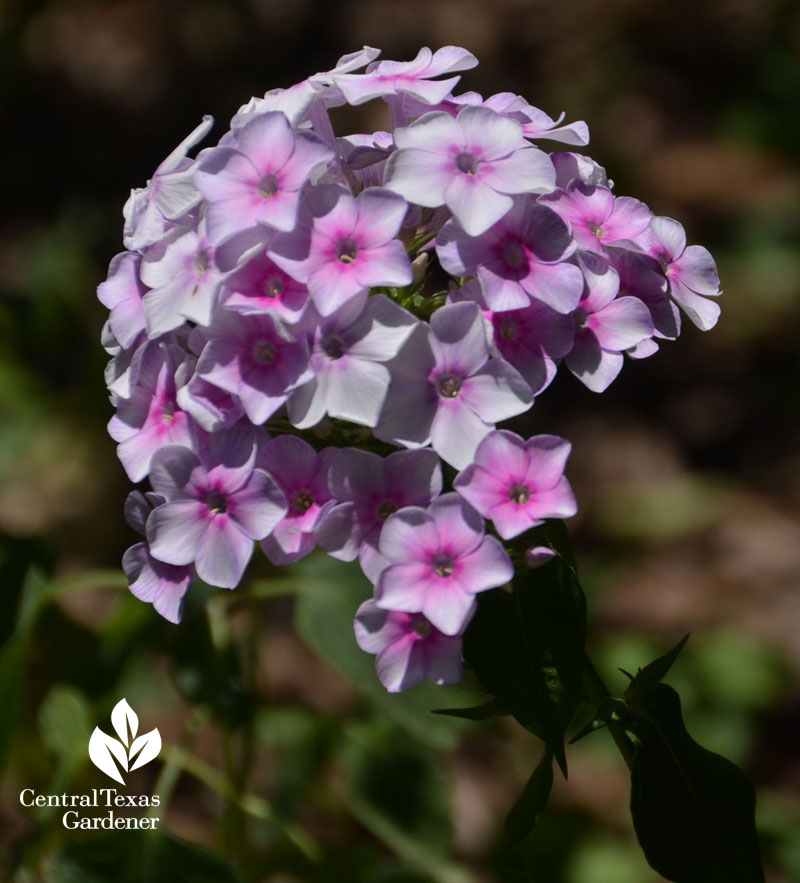 Near my office, these phlox handle the street and sidewalk heat with ease. The artemisias didn't crater in the rain, as mine did. But these are really deep beds with lots of good soil.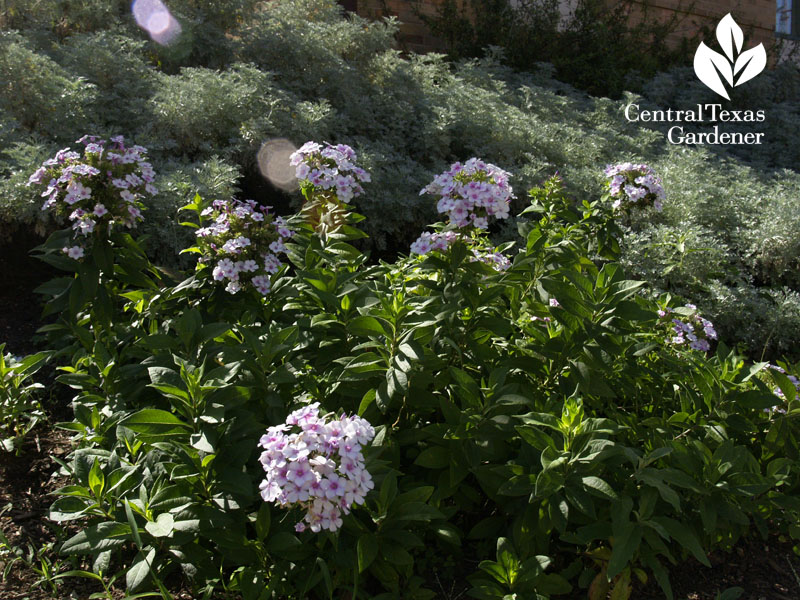 In June, we taped the Warrior and Family Support garden at Fort Sam Houston in San Antonio. The 'John Fanick' phlox planted by the Gardening Volunteers of South Texas was already resplendent!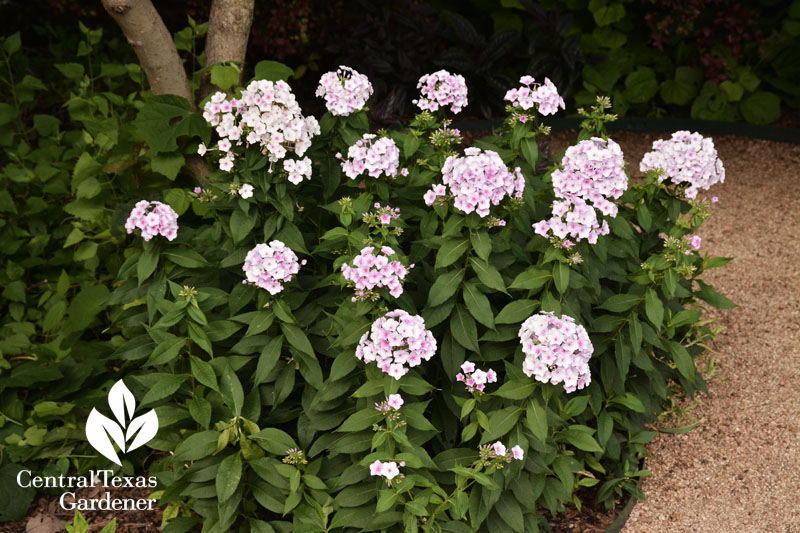 Across the street from KLRU, the new gardens at the Belo Center for New Media Texas (designed by landscape architect Christy Ten Eyck) are made in the shade thanks to airy Texas mesquite (Prosopis glandulosa).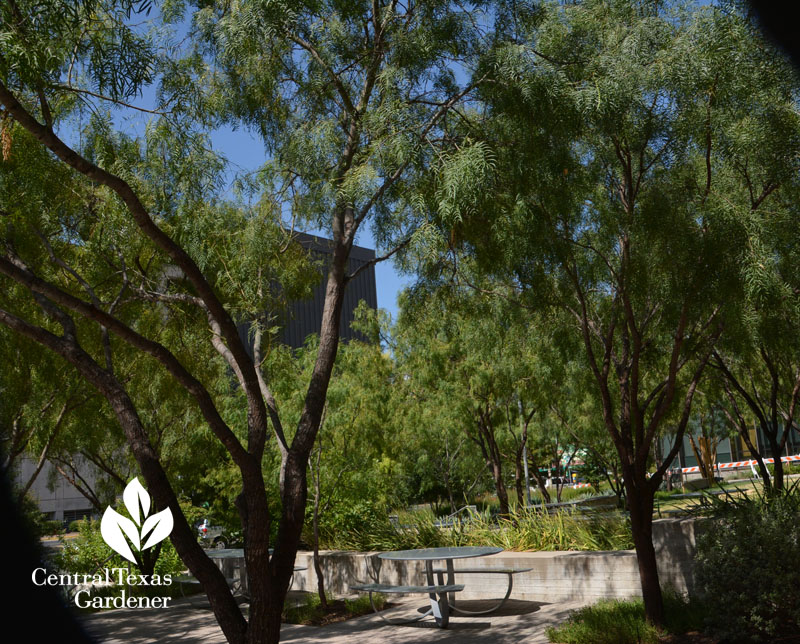 Students reaching for inspiration just might find it gazing at the graceful seed pods.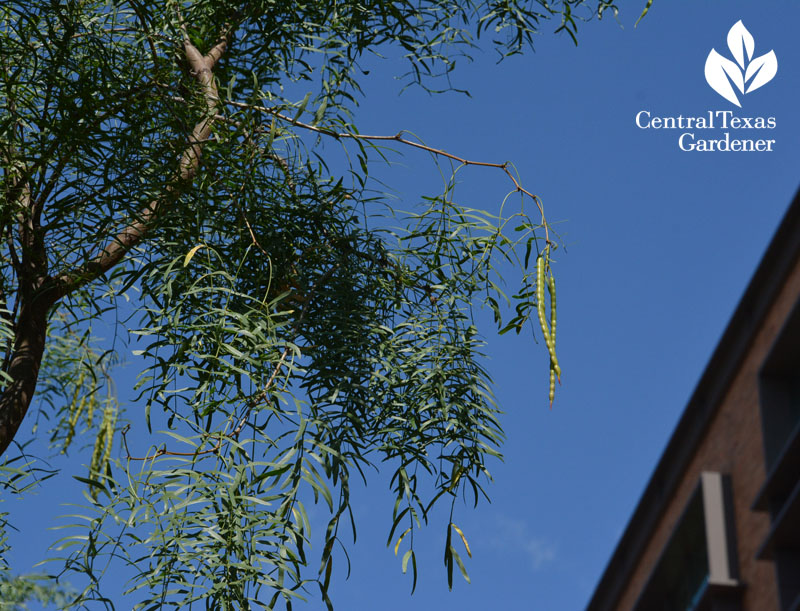 In spring, we're all awhirl over mountain laurels. In summer, Pride of Barbados (Caesalpinia pulcherrima)
is the bee's knees.


Thanks for stopping by! See you next week, Linda
Comments