September 29, 2016
Cut Flower Farmers: Pamela and Frank Arnosky
In my garden, 'Patrick' abutilon's little orange lanterns signal the start of a spooky month: will it be searing hot or nip that basil with a sudden frost?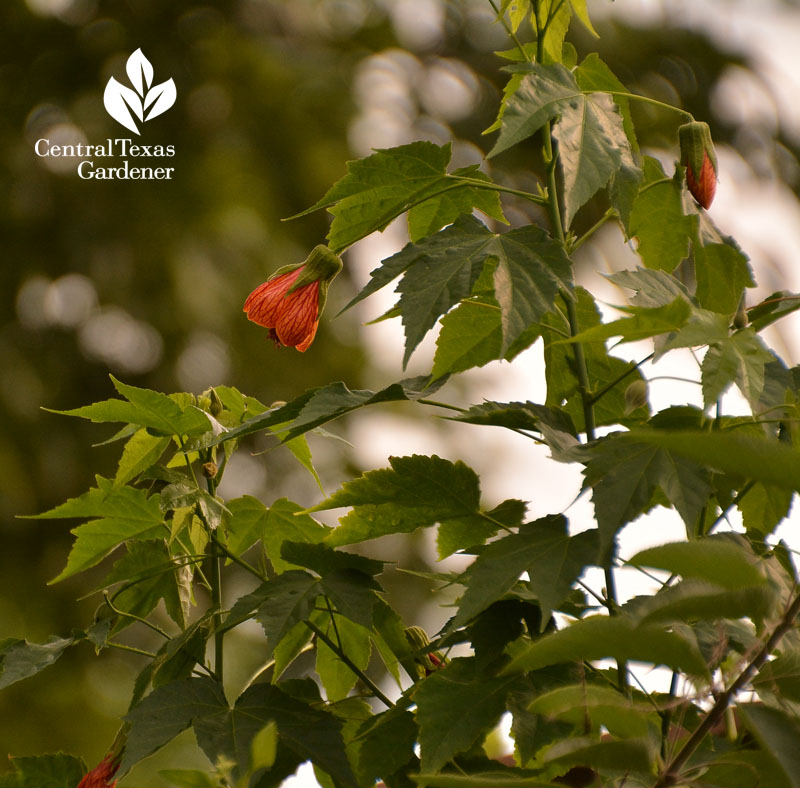 Cold and wet can take out an Abutilon palmeri in my microclimate, so I treasure this golden doll in a patio container protected from rain bombs and afternoon sun. I used a well-draining potting soil and added decomposed granite.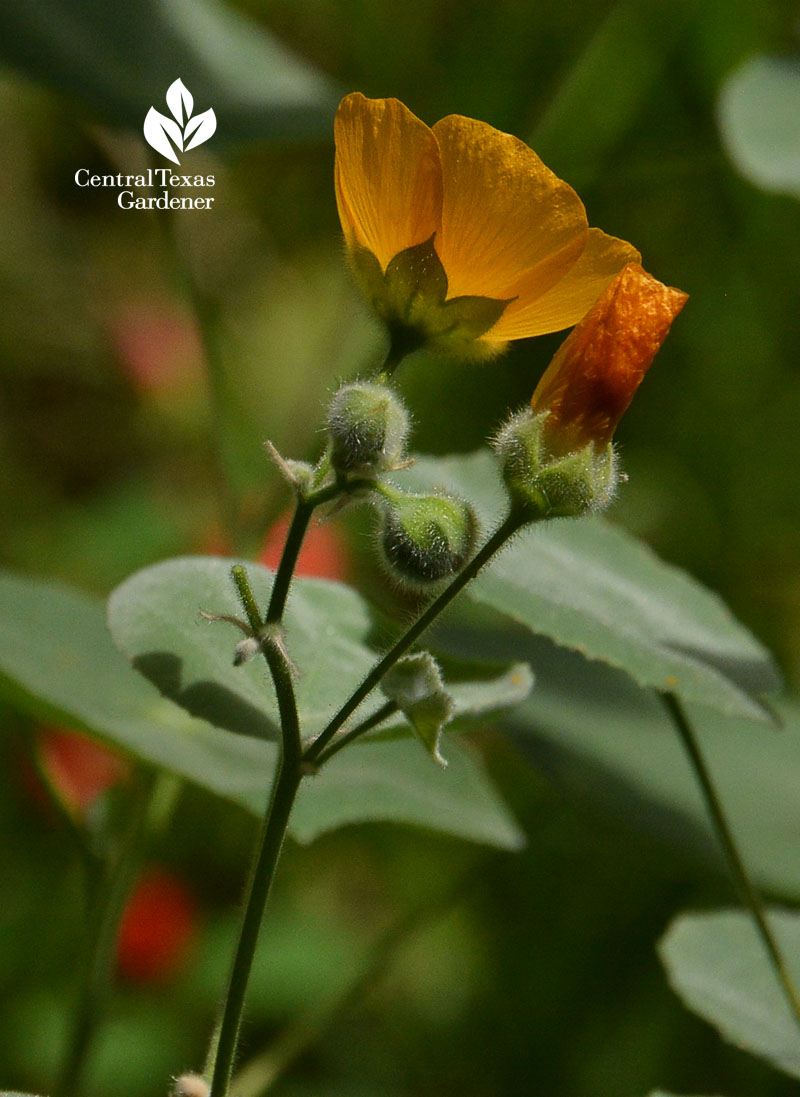 And as much as I love spicy-scented dianthus, I'm famous for killing them off. Recently, I lost this one when August's rain rotted it right away, despite its well-drained soil.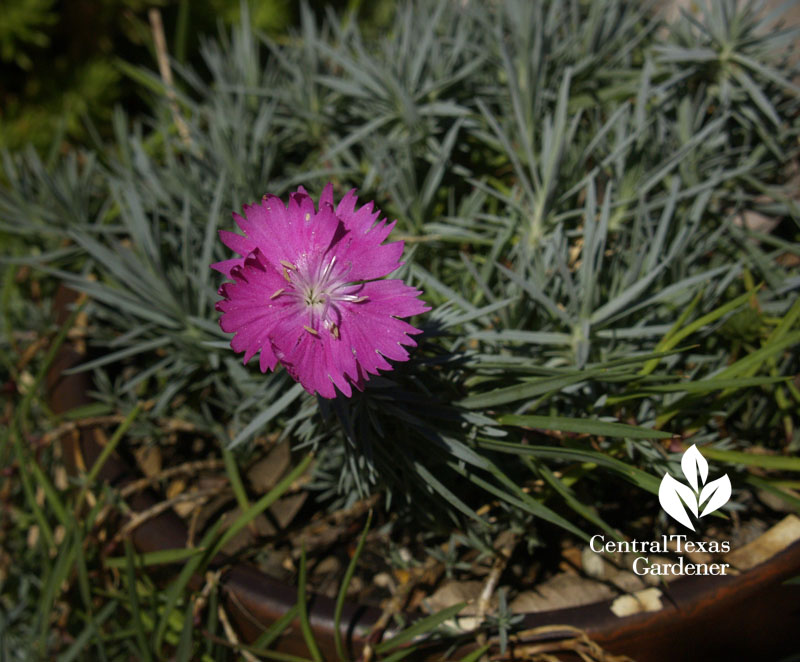 Daphne explains how to grow dianthus in beds or containers: full, bright morning sun, which decreases air moisture around them. She tells us, "Dianthus need regular irrigation but develop diseases if they remain too wet. Water in the morning and try to keep the leaves dry."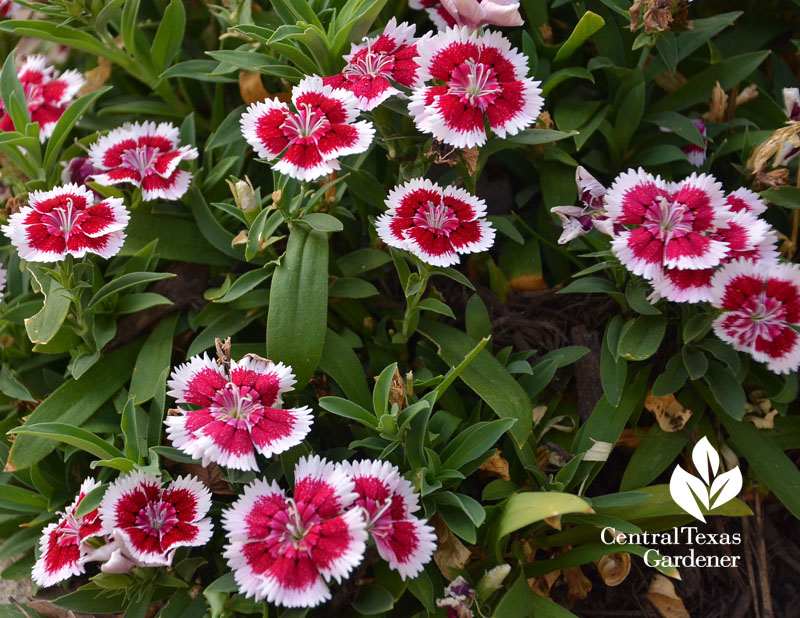 In garden beds, keep mulch a considerable distance away. If the area around dianthus stays overly wet for too long, the high humidity will also be a problem. Get Daphne's complete answer.
Now, raise your hand if you've ever fallen for one of those cute grocery store succulents, simply named "cactus" with no details about mature size or care. That's what happened to Vicki and Jack Newton, who bought a tiny plant that successfully grew into a majestic 10'—now moved into a larger container.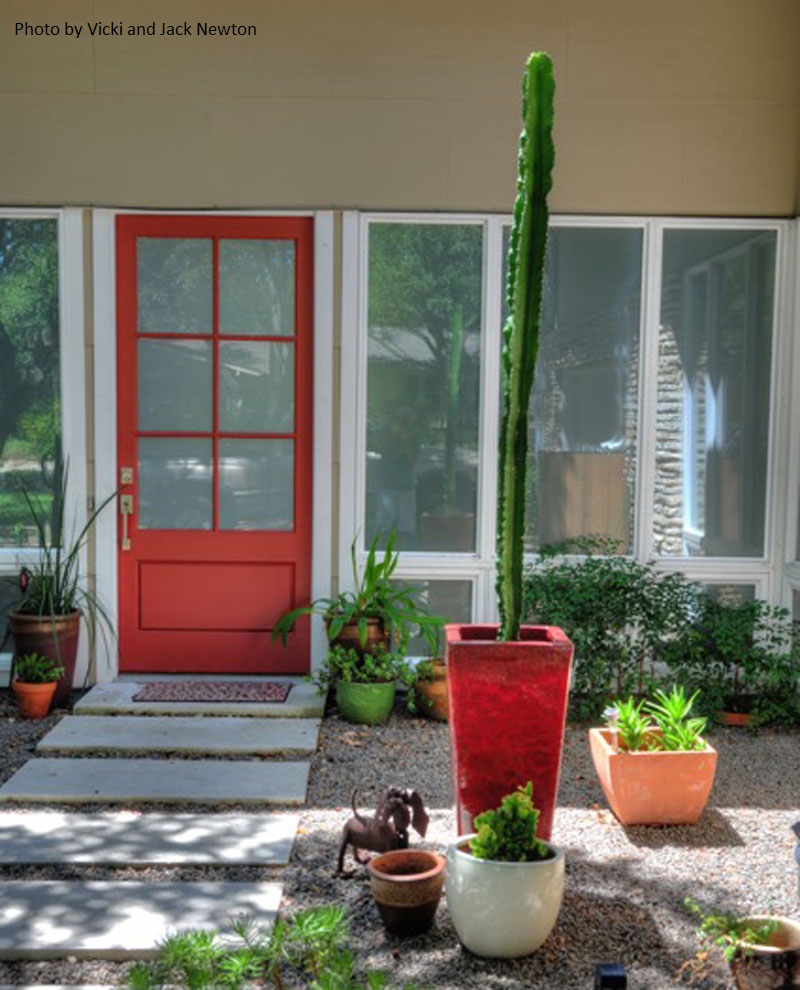 Thanks to Eric Pedley from East Austin Succulents who identified it as Euphorbia ammak and noted that it's a beautiful specimen! I love how Vicki and Jack charmed up their front door entry, too.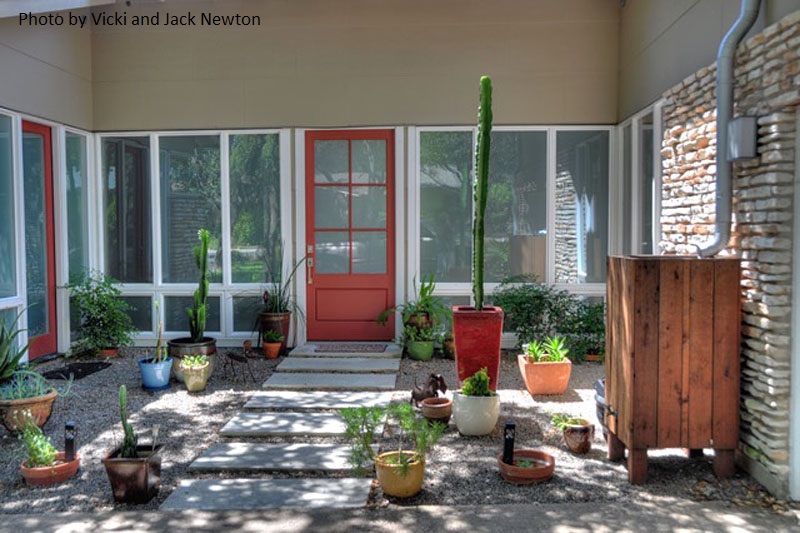 Vicki asked CTG if it's a problem that her euphorbia is narrower in some sections. Daphne says that it's minor and not an issue. Per Vicki's question about offshoots, most likely it will not propagate. Get Daphne's complete answer.
Be sure to plant euphorbias in well-drained soil. Here's Eric Pedley's potting mix.
Trisha brings the outdoors in by blending garden harvests with a few store-bought additions. Combine stately umbrella plants and spider lilies for minimalist drama.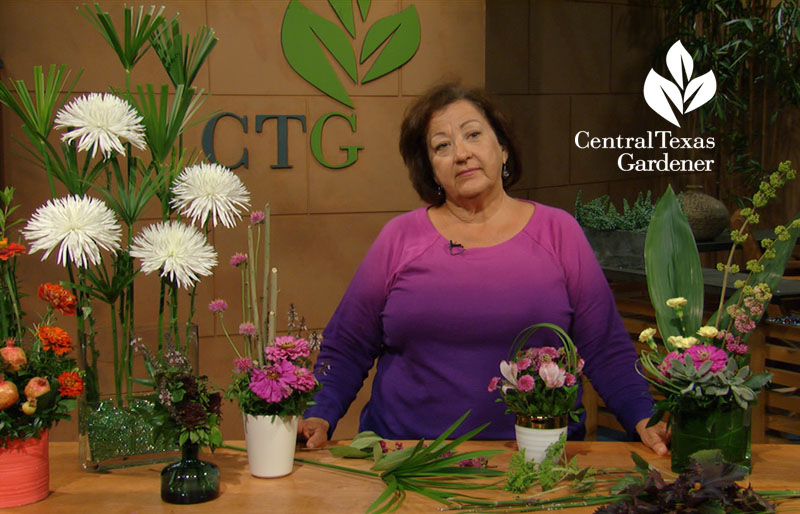 Bend equisetum or add a few garden sticks for textural contrast.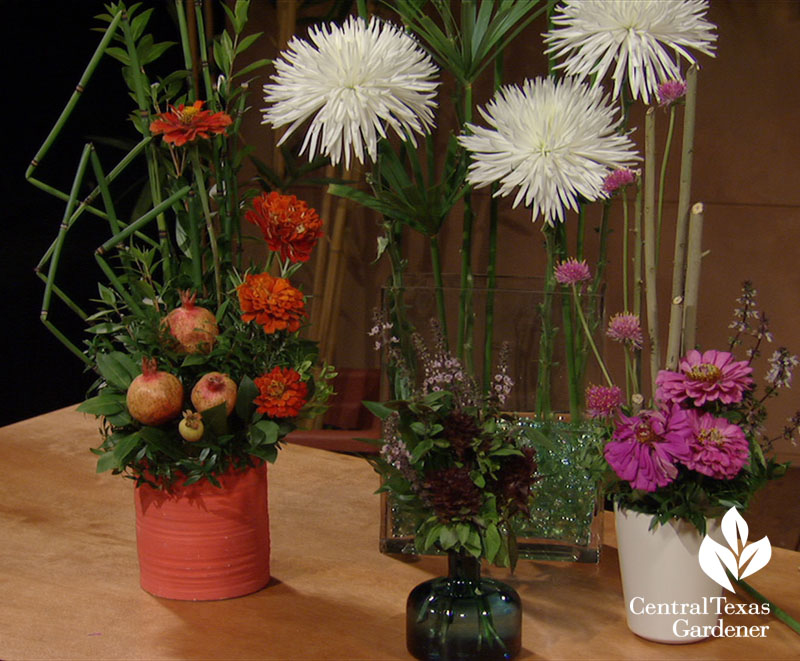 Curl liriope and nolina leaves to create little baskets and horizontal dimension.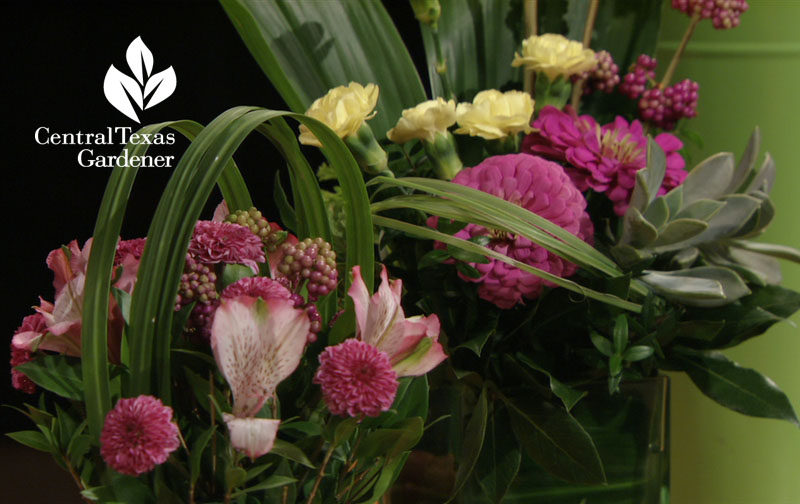 In about 4-6 weeks, we can start ground sowing winter annual cut flowers (and native wildflowers). So, we hit the road to the Arnosky Family Farms near Blanco to get insider tips from Pamela and Frank Arnosky.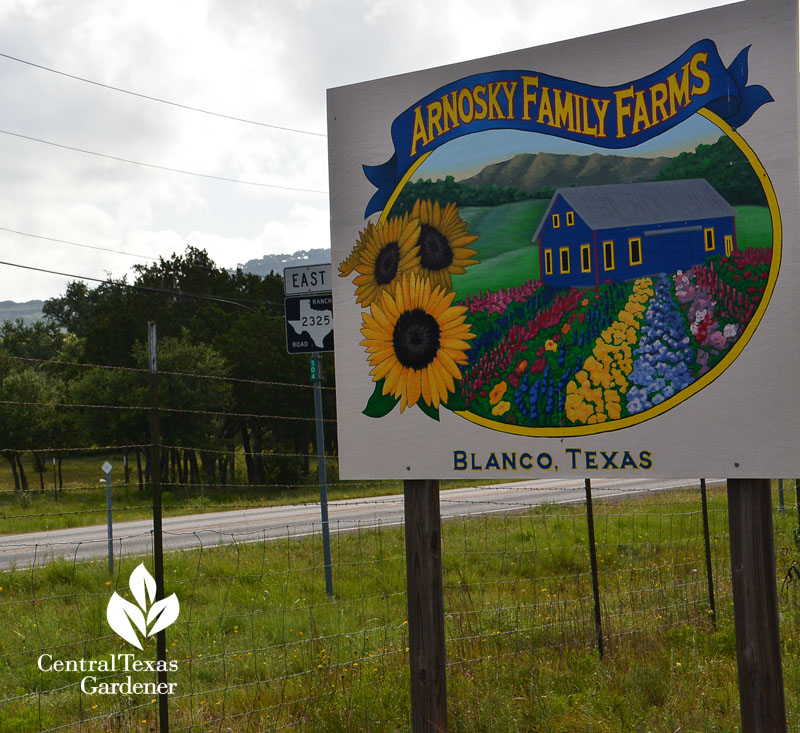 I first met Pamela and Frank when CTG was a baby, as was their rocky road adventure as cut flower farmers.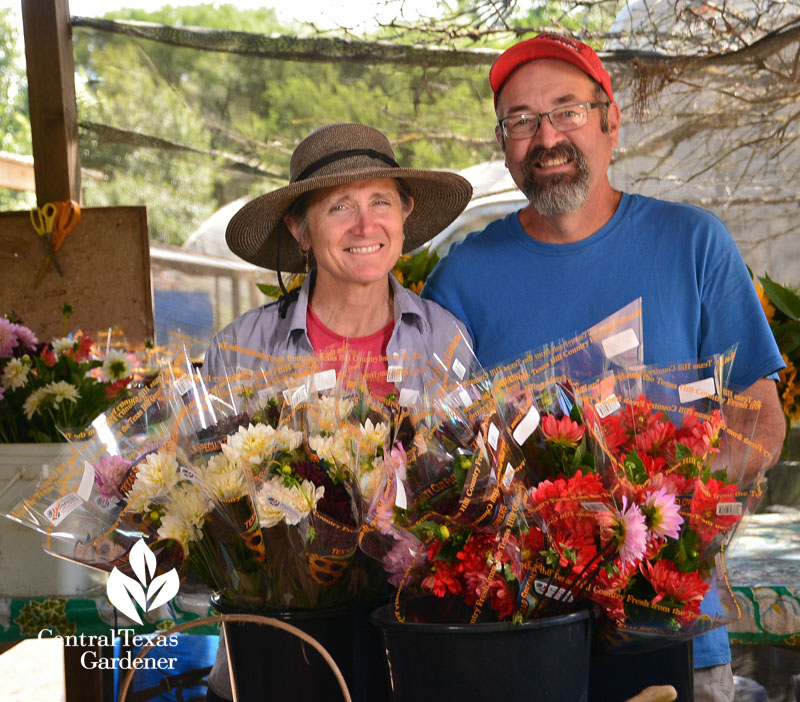 Since then, they've restored the Texas cut flower industry with incredibly hard work and passion. Pamela and Frank package every hand-cut bouquet themselves (thousands weekly) to celebrate occasions or simply pretty up our homes.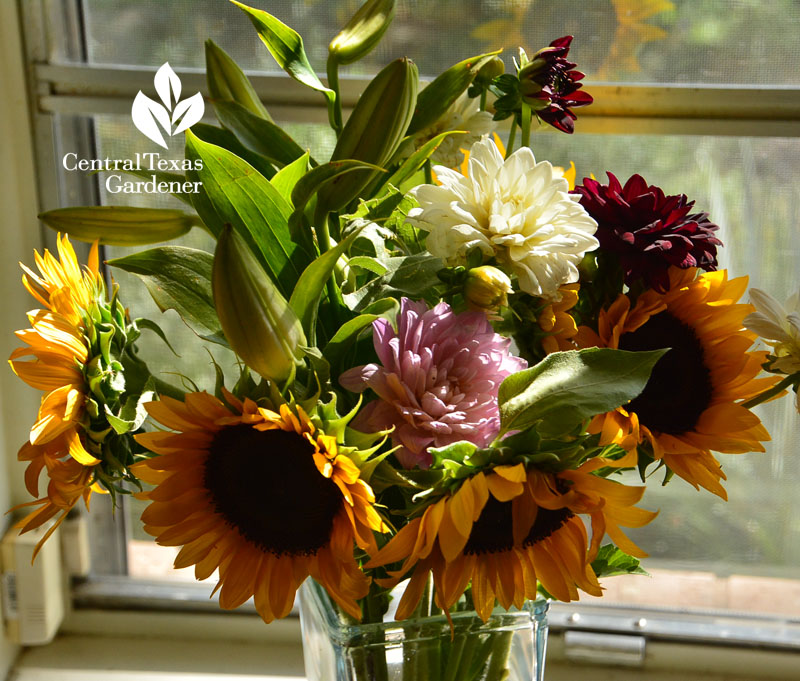 For fall planting, they confirmed that larkspur is one of the easiest. I asked about delphiniums (in the same genus) since I'm clueless about them.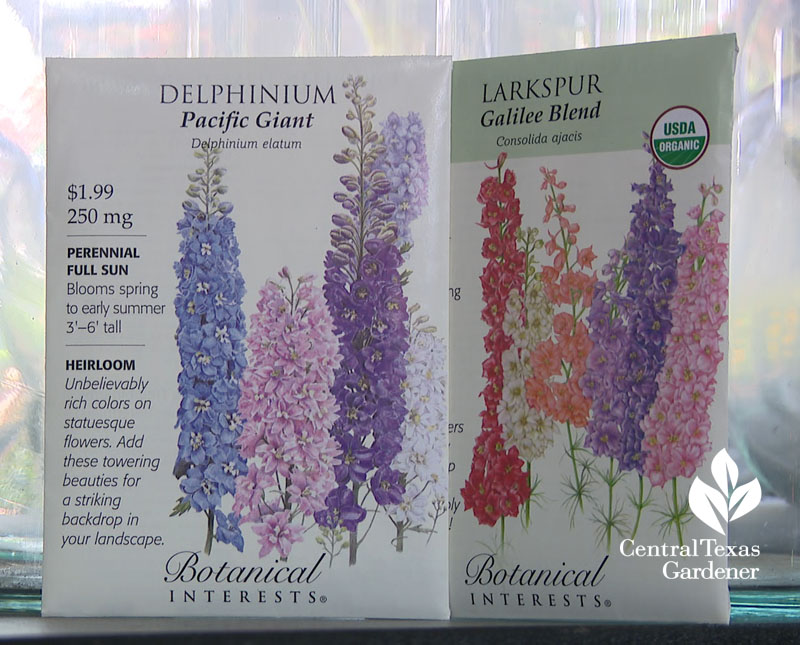 Frank told us, "Larkspur is an annual. Technically, delphinium is a perennial, but here in Texas, we grow them all as annuals. Larkspur is easy to germinate in the field. Delphinium seed is more finicky. It won't germinate until soil temperatures are very cool."
So many people ask me, "What's the secret to growing fragrant sweet peas in Texas?"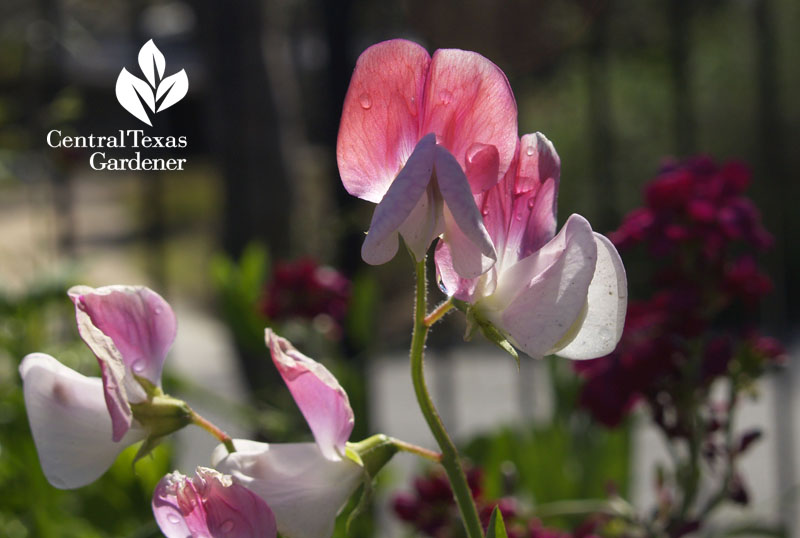 Start in November. "If we started them earlier and it gets warm, they just stall," Frank said.
Every week, the Arnoskys plant as many as 30,000 seeds in greenhouses to beat out the grasshoppers and crickets that can mow down seedlings in the fields.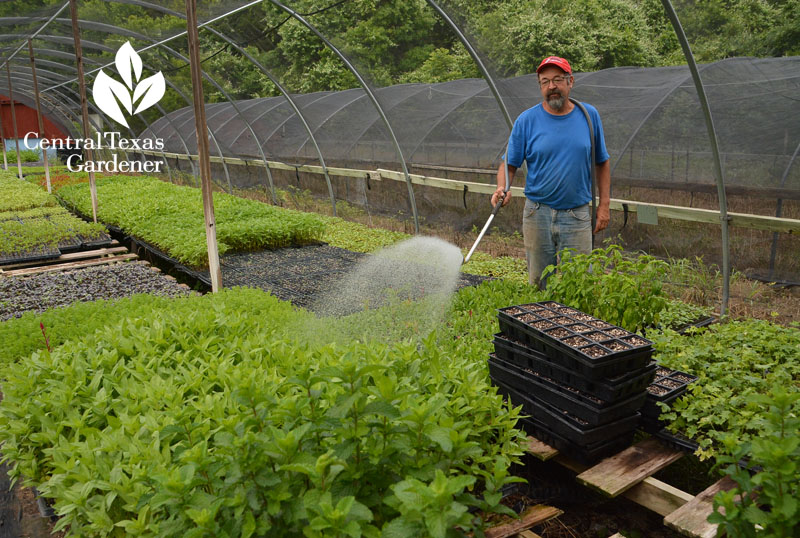 Many are started in anticipation of the next season, when the transplants hit the fields.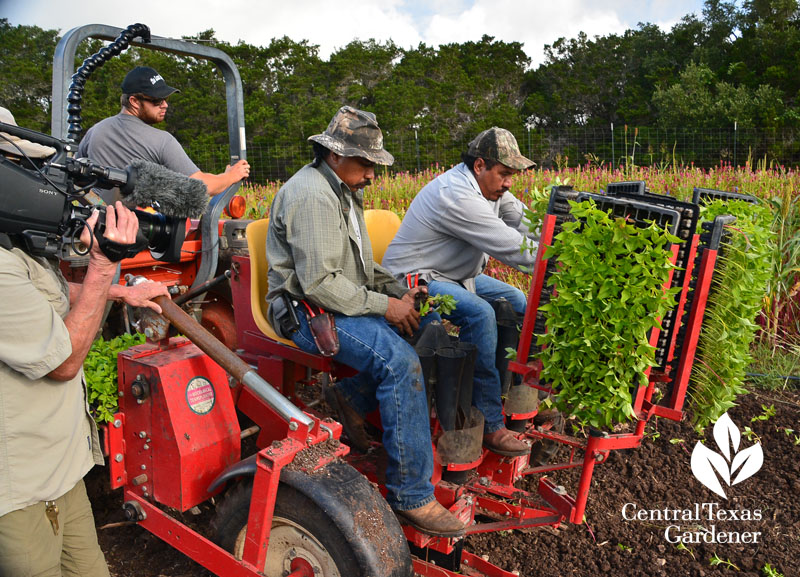 To fertilize, they mow down, mulch, and till in spent flowers to support new crops. They also add cottonseed meal which helps buffer high pH and lasts a long time. "Cottonseed meal brings in a natural rather than a chemical type of fertilizer. It runs about 6% nitrogen, 2% phosphorus and potassium as an average," Frank said.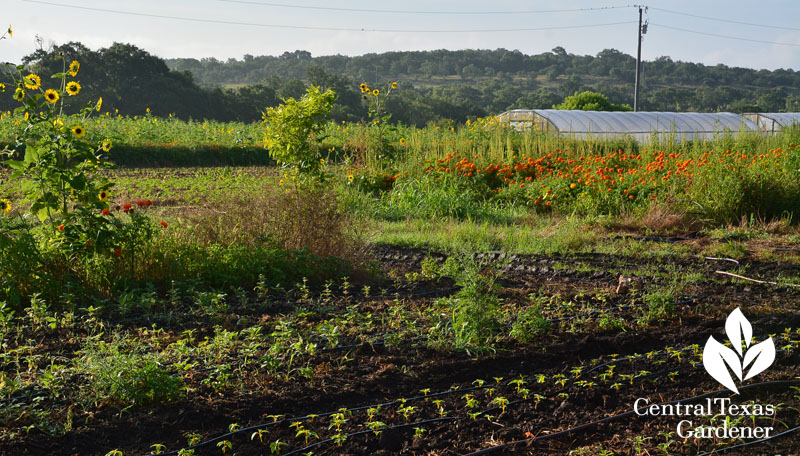 How do they keep their cool when it's searing hot, even in winter? Watch and find out right now!
On our garden tour, Pamela and Frank tell us their story of starting the farm in 1990 with $1000 to their name, and why they switched to cut flowers in 1993.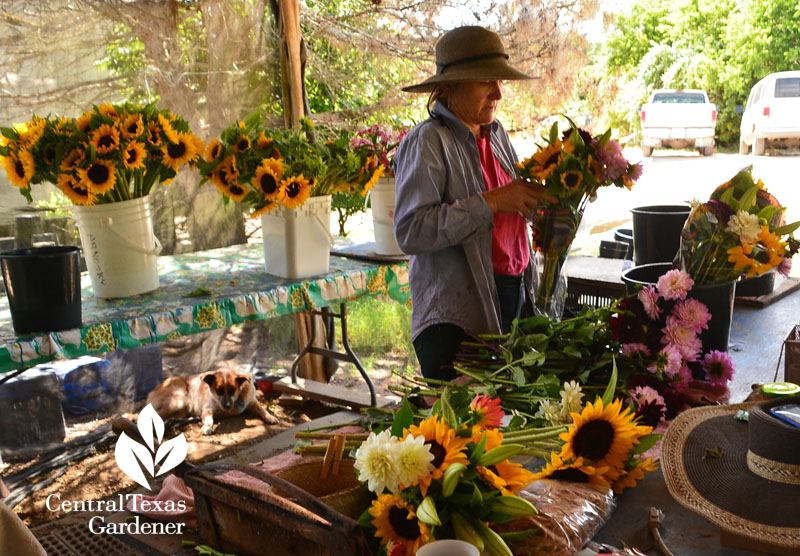 Central Market had recently opened and wanted all the Texas Specialty Cut Flowers the Arnoskys could grow.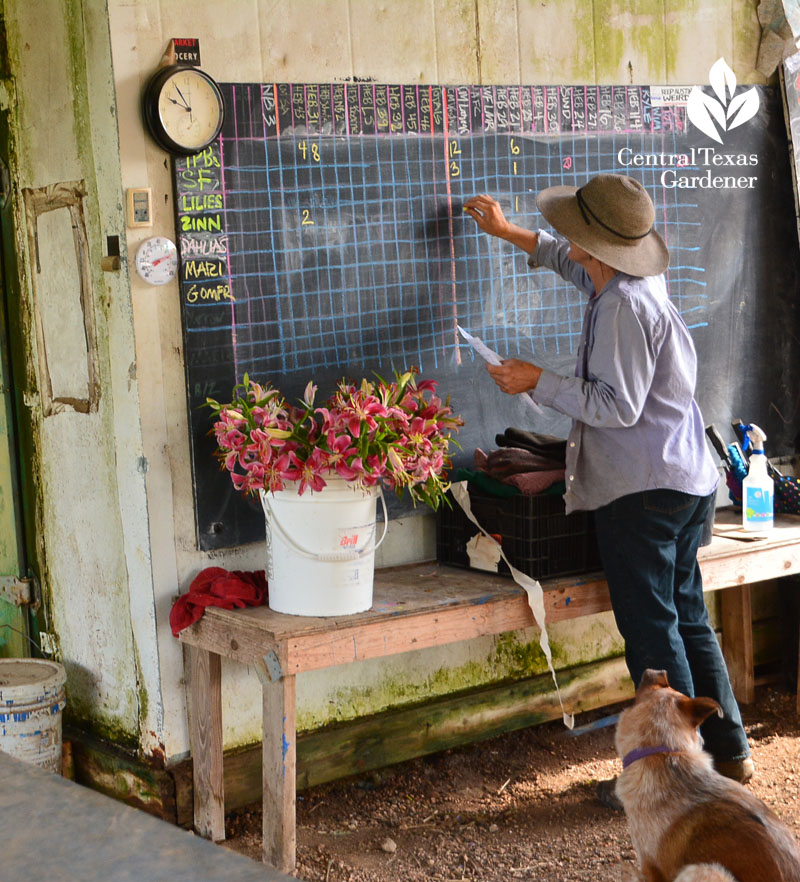 Frank remembers, "I would be going through the wine section and through the bulk section and people would stop me and say, 'Oh, my God. These are beautiful. Where did you get these?' It is that kind of feedback that really makes you realize it's all worth it, for all the hailstorms and tornadoes and ice storms and everything else we've been through."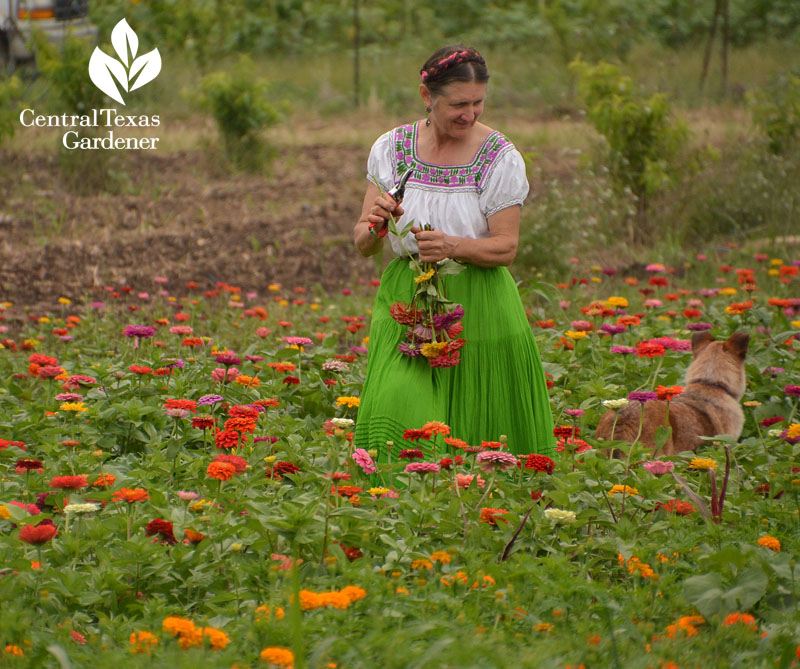 Since they built the Blue Barn, people can stop by any time for self-serve bouquets or meet up with Pamela on Saturday mornings to plan wedding flowers.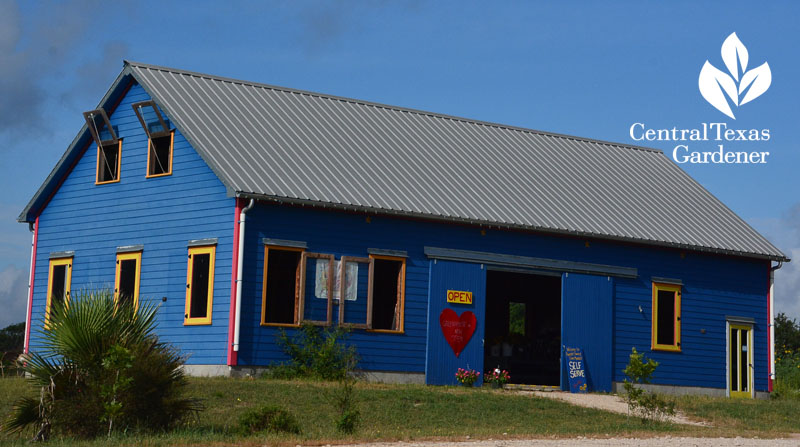 Gary Weeks, renowned furniture builder in Wimberley, designed the Blue Barn based on historic Hill Country German halls, just made for dancing. Hundreds of neighbors joined in for a traditional barn raising.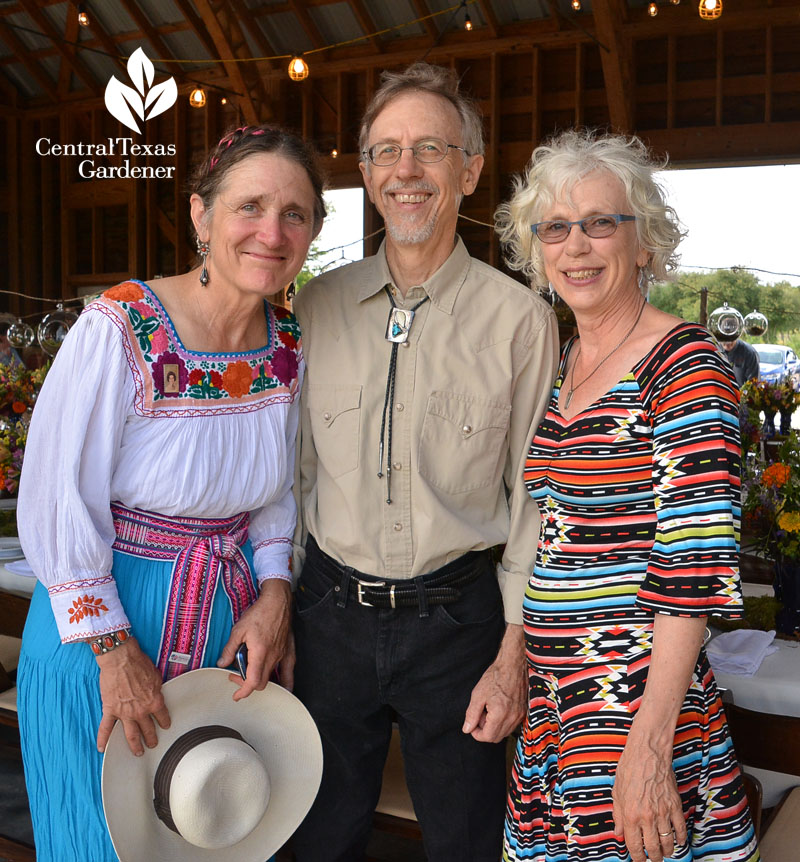 They downsized production when drought hit hard in 2011. But Pamela, Frank and 4-6 employees are in constant motion with 20 acres of cut flowers.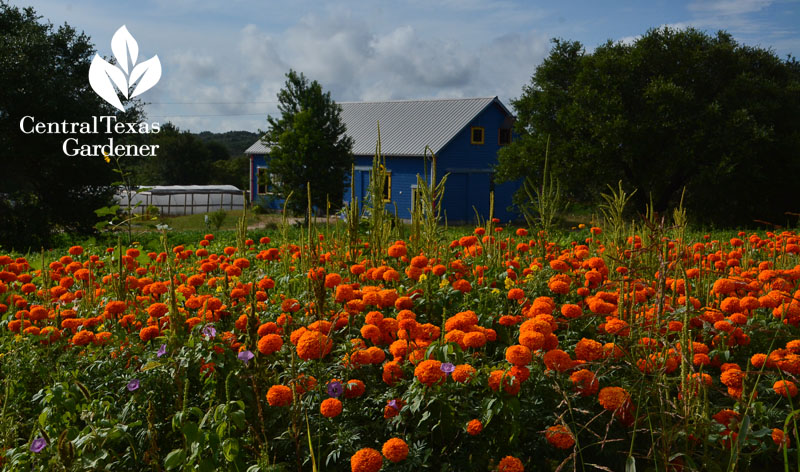 In Texas relentless heat, gomphrena, sunflowers and celosia never break a sweat in summer production. Pamela and Frank also explain the intricacies of cutting. Not only does bloom stage matter, so does time of day.


Plus, we stopped by the American Grown Flowers Field to Vase dinner event where Slow Food meets Slow Flowers.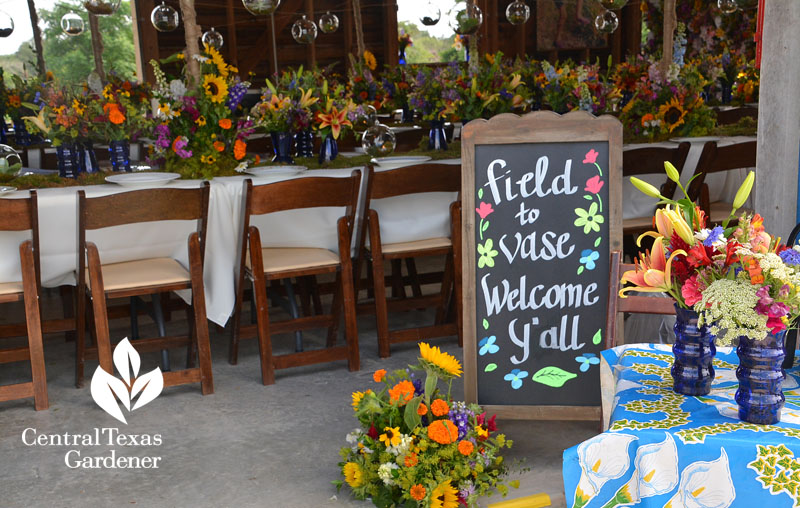 Around the country, Field to Vase dinner parties showcase local flower and food farmers, vintners and craft beer brewers.
Debra Prinzing, author and founder of Slow Flowers knows that "There's this romance to being in a flower field that is priceless. To me, the food is great, but it's really about the flowers."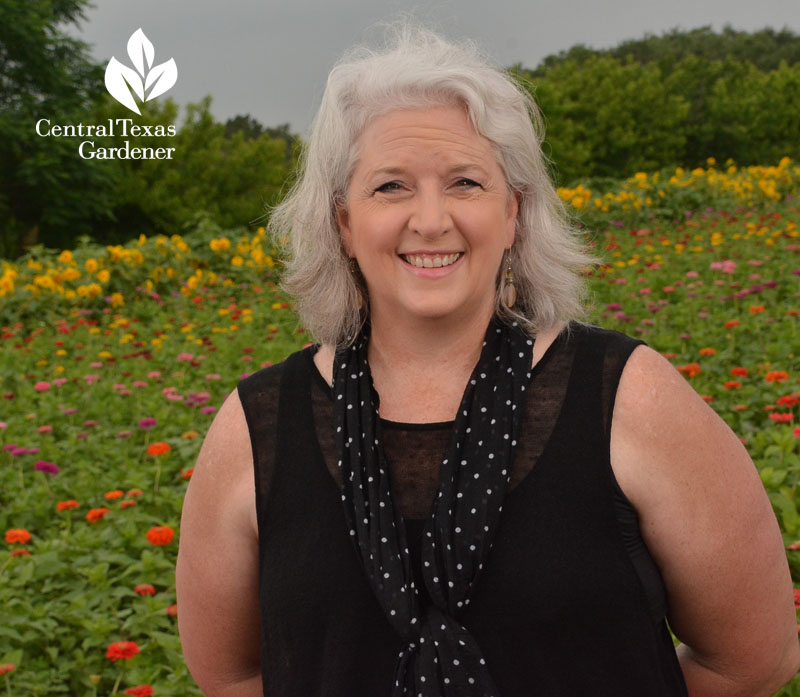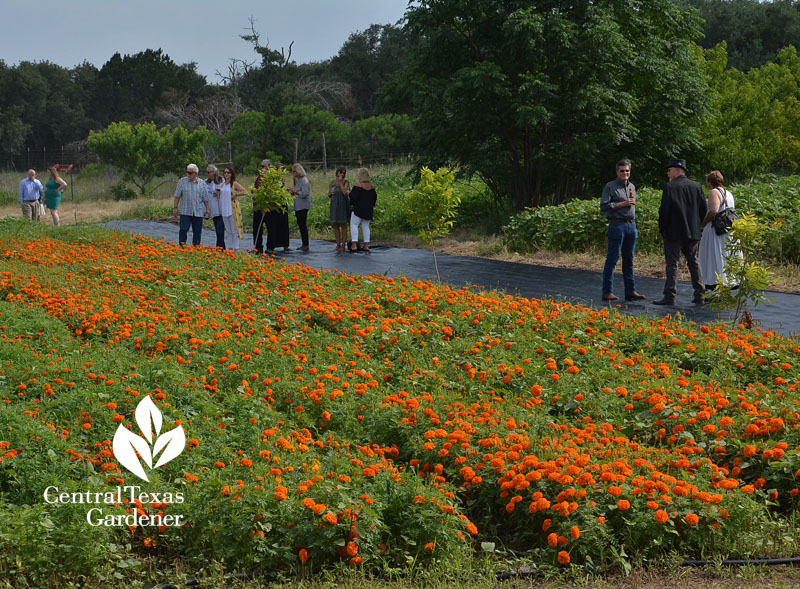 In May 2016, H-E-B Blooms floral designers and Austin chefs brought together seasonal Slow Food and Slow Flowers at the Arnosky farm.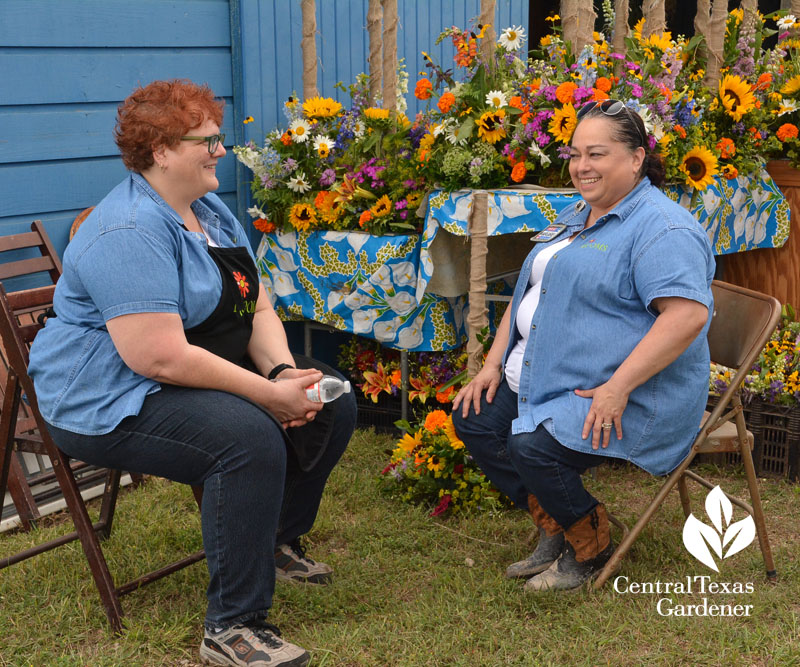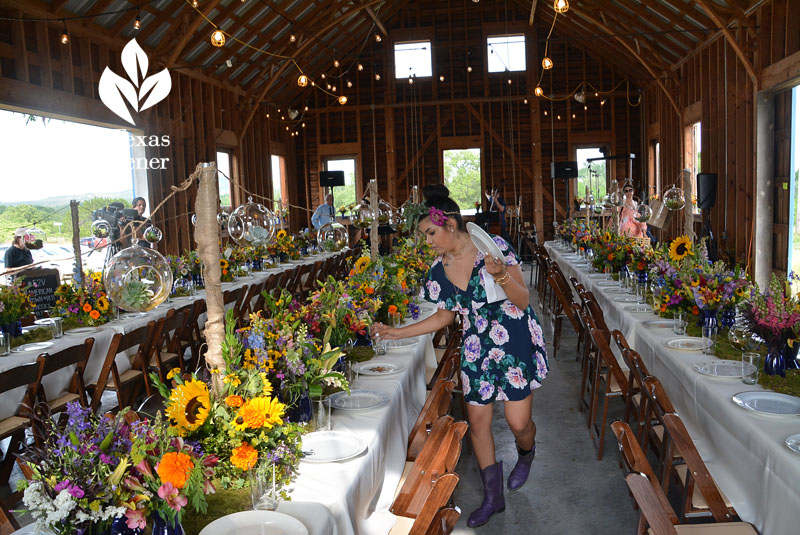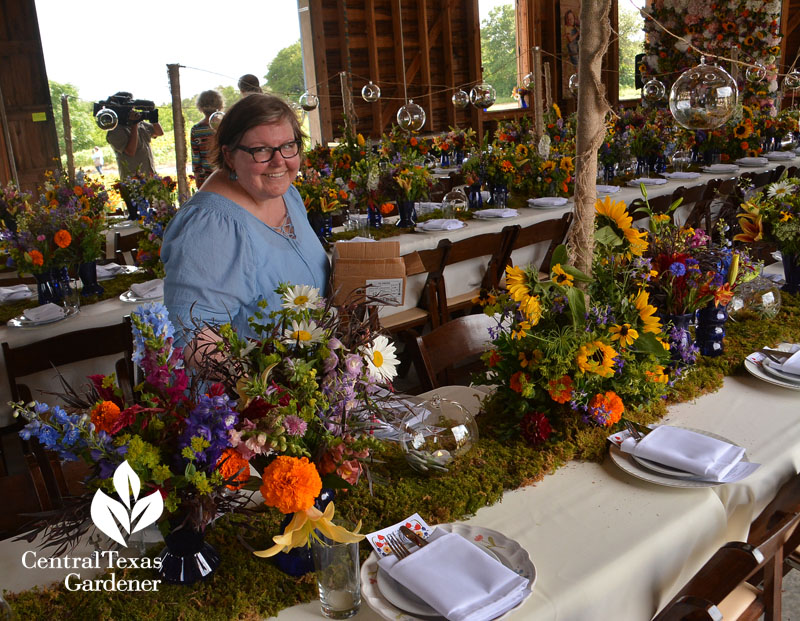 American Grown Flowers was established in 2014 to promote local flower farmers. "Today, 74% of consumers have no idea where flowers come from, yet 58% of them would prefer to buy more American," said Kasey Cronquist, American Grown Flowers.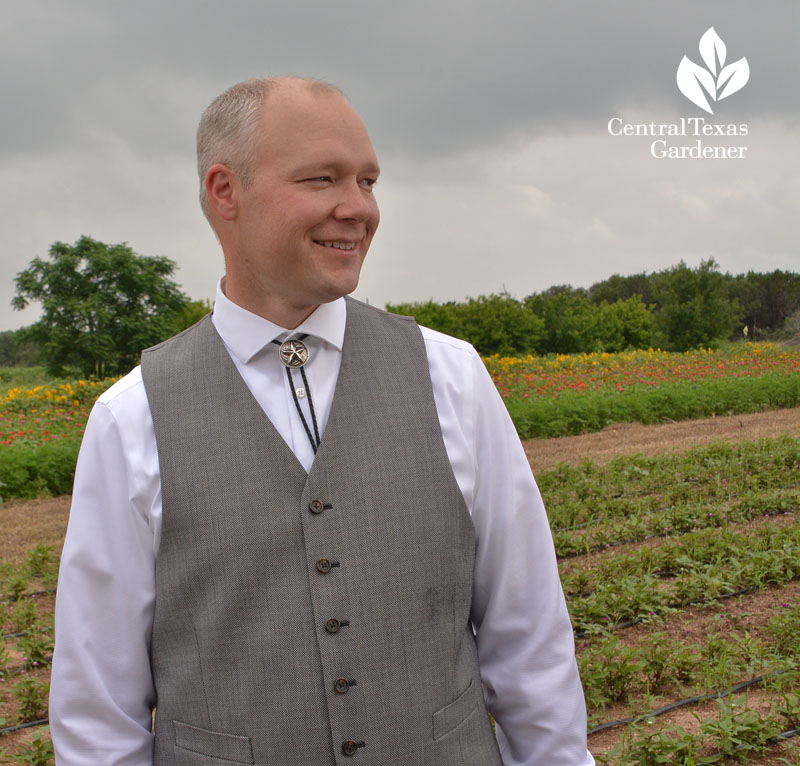 Since the spotlight was on Texas that night, H-E-B Blooms' designers recreated miniature fence posts that united one and all under the beams of the Blue Barn.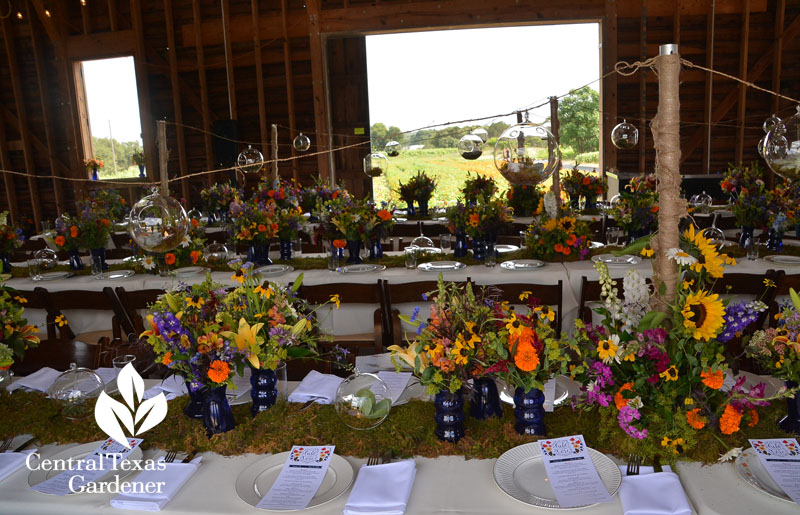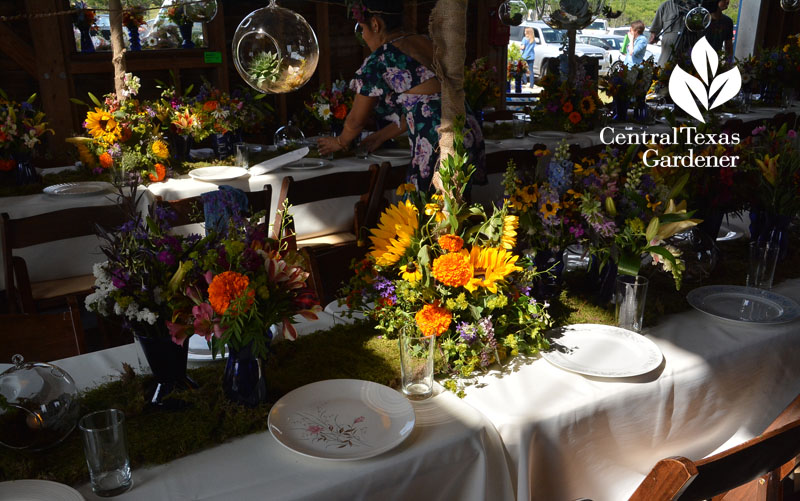 When the guests were homeward bound, Pamela and Frank went back to work: writing the newsletter, working on their website, posting to social media, and planning.
And, here, my dear ones, is Pamela's philosophy to bookmark: "We're always up for a new adventure. If we're bored in the field doing something or it's 112, you think oh, God. I just can't take this any longer, if one person comes up with a new marketing idea, we are off to the races and we forget how miserable we were and get all excited about something new."
Watch their story now!
AND, this week we're deeply honored to announce that the Lady Bird Johnson Wildflower Center joins us a production underwriter to continue our mission to educate, inspire and serve you.
One of my personal treasures is a letter from Lady Bird, a dream that I never imagined as a child and young adult that she influenced so much.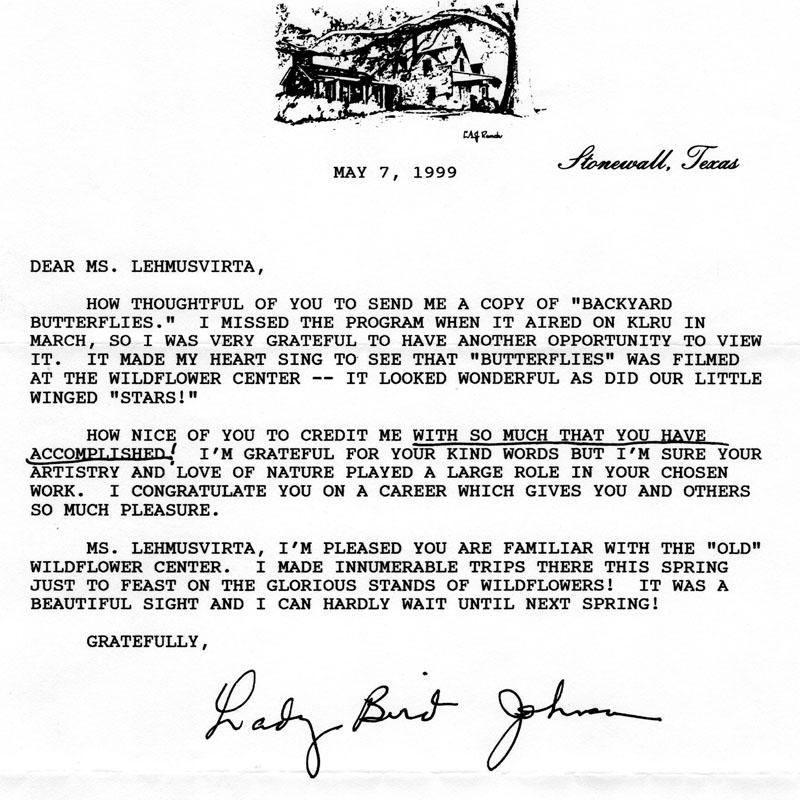 Thanks for stopping by and see you next week!
Linda
Comments