June 15, 2017
Recharge Your Faith in Gardens
How many times has a plant stopped you in your tracks?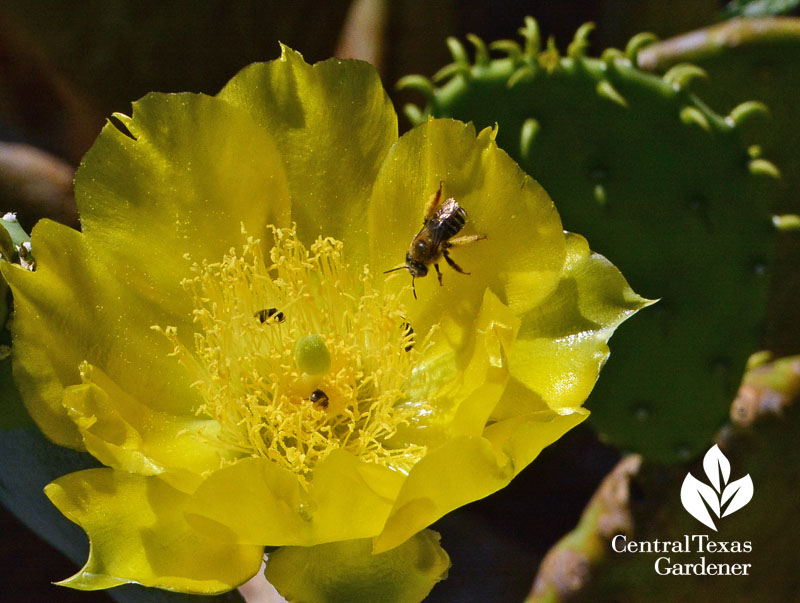 In our gardens or on the road, we pause in awe.


You don't have to be a gardener to get excited about Texas sage/cenizo's (Leucophyllum frutescens) humidity-driven flowers and bees quickly winging over.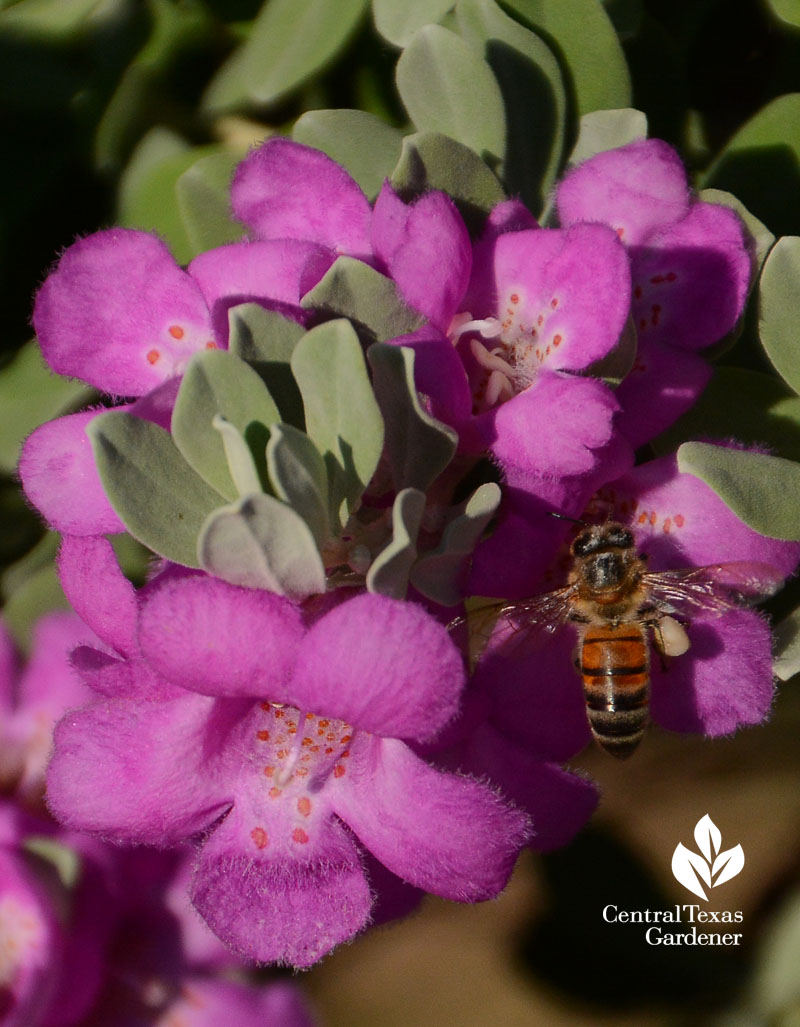 We're amazed when rain lilies suddenly burst like clouds in the most unlikely spots.


A few weeks later, here comes another enchantment: glossy black, flat papery seeds poised to launch.


In our eyes, nature's designs are beautiful, but they're very purpose-driven. Salvia's tubular flowers, like on my new 'Amistad', don't care much about me. Nope, this intricate concoction is all about bees, hummingbirds, and butterflies.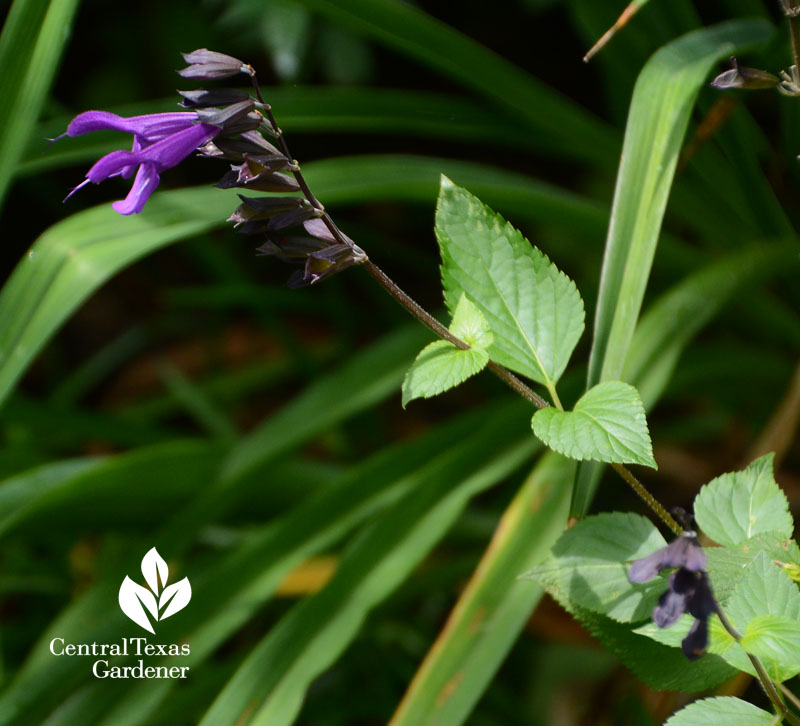 Plants also know what's best for them, like my native Salvia lyrata that seeded itself into gritty decomposed granite cracks in our back patio.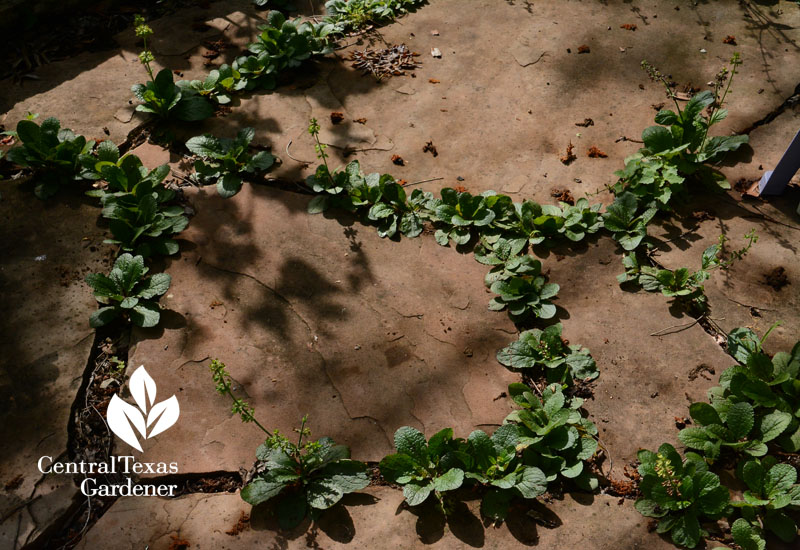 A few years ago at a Garden Writers conference, I met exuberant Shelley S. Cramm. When she told me about a book she was writing that united her faith and the wonders of gardening, I asked her to please stay in touch!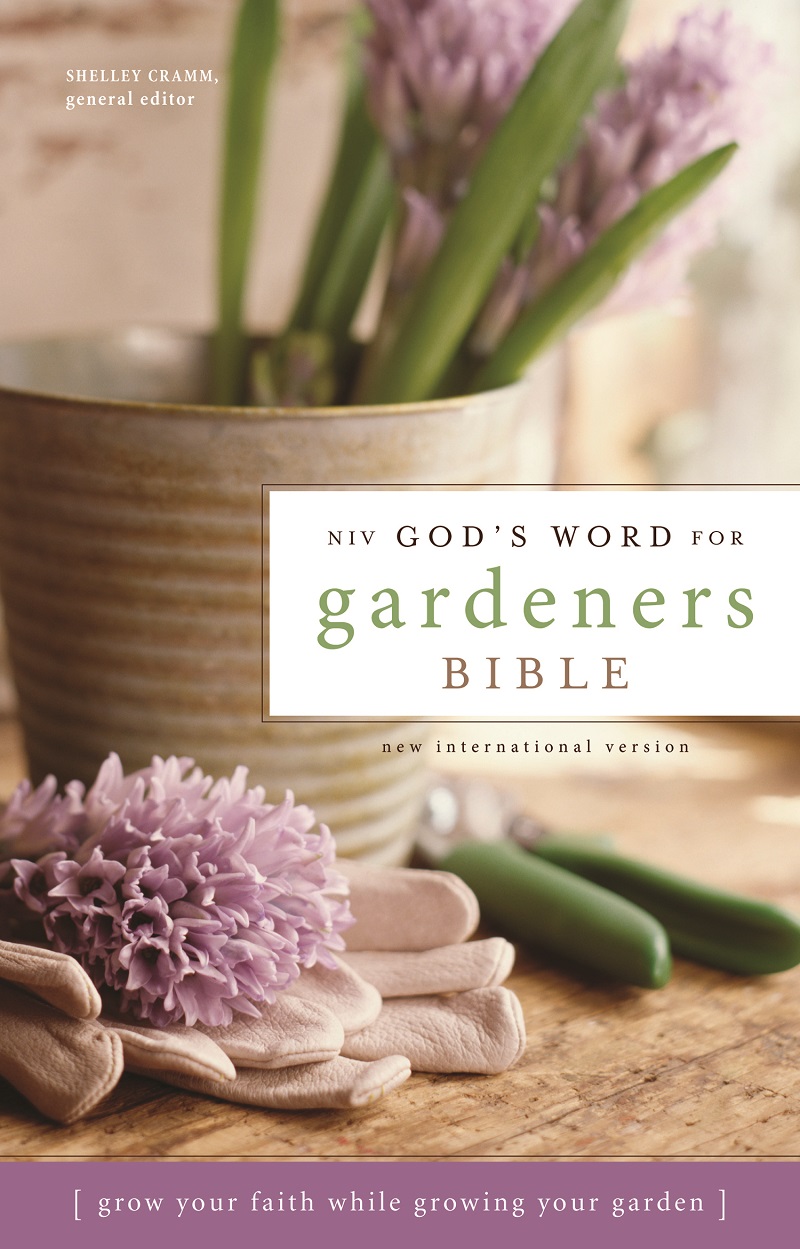 NIV God's Word for Gardeners Bible: Grow Your Faith While Growing Your Garden is now a hit across the country, and I can see why. Shelley powerfully connects Scripture with her experiences that we all share everyday outdoors.
This week, Shelley joins Tom to explain her inspiration behind the book, plants from the Bible that we can grow, and how it's raised her awareness of good stewardship. Regardless of your spiritual belief or seasonal garden woes, she'll renew your spirit!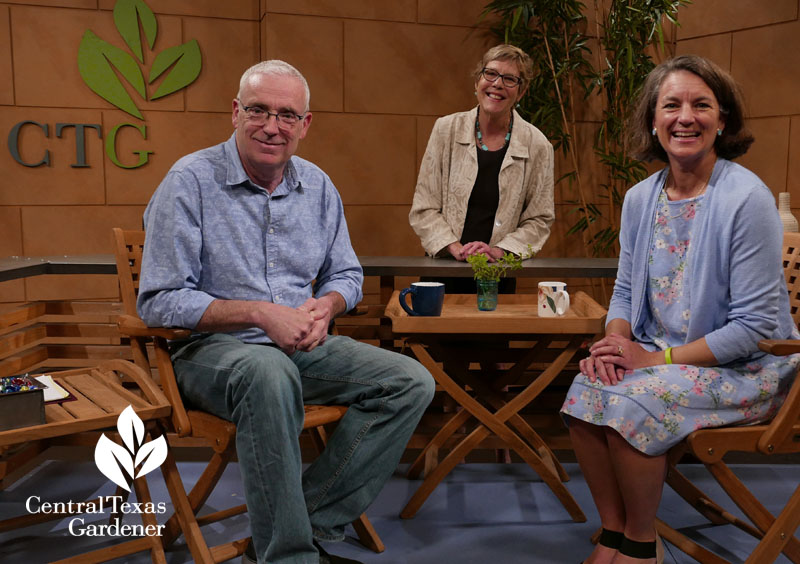 Check out Shelley's blog, Garden in Delight, for her plant portraits that teach and inspire, right from her own Dallas garden. Watch now!
Another wonderful connection I've made through conferences and garden social media is energetic, video-maker Barbara Wise. Recently, we snagged her between her inspiring workshops at Lake Austin Spa. She and Trisha show us a few tricks to create professional-looking container gardens.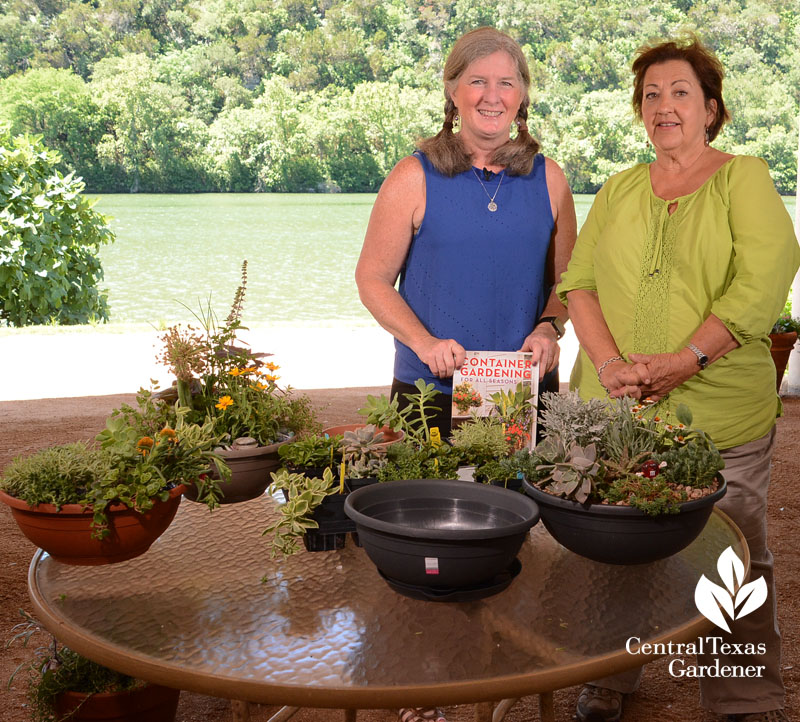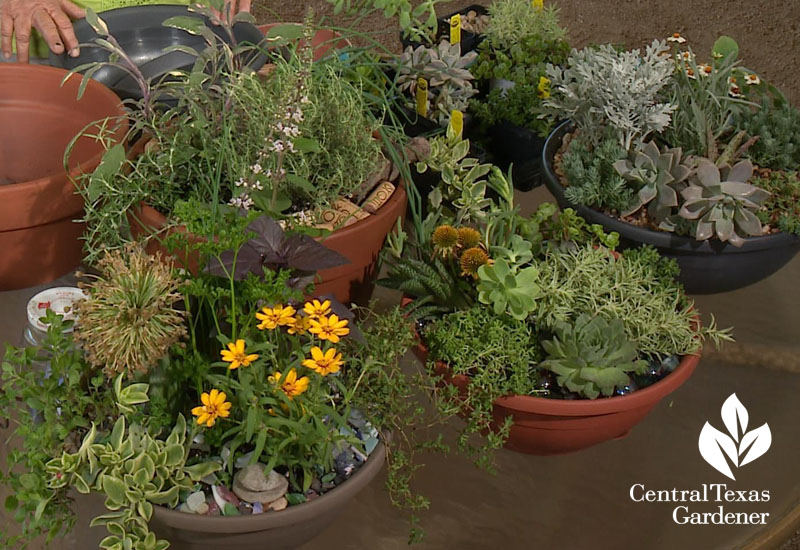 Barbara hails from Tennessee as a landscape designer and currently in sales/marketing at Crescent Garden, makers of gorgeous self-watering system planters.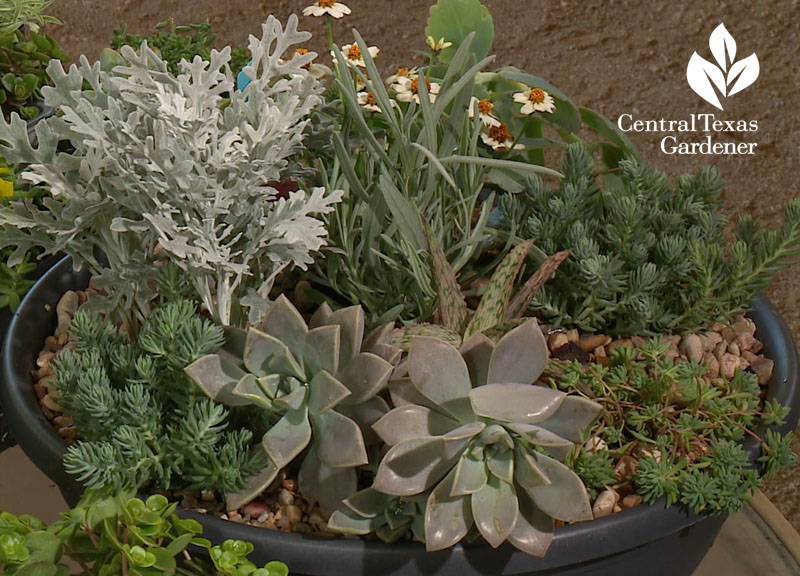 In her "spare" time, she wrote Container Gardening for All Seasons that makes it easy for anyone to turn containers into artful presentations. Watch now!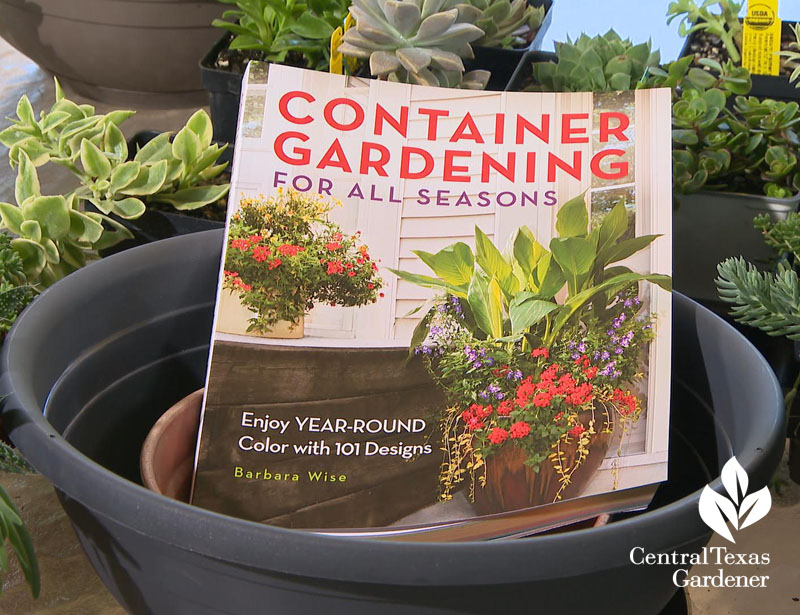 It's even possible to grow a photogenic golden barrel cactus (Echinocactus grusonii) in a container.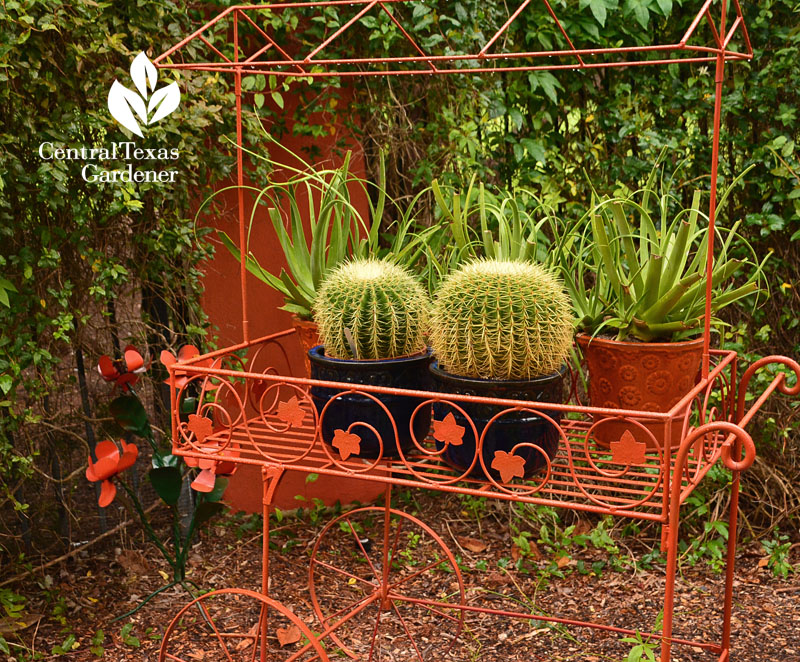 Like all cacti, this one strategized to conserve water and offend munching critters. Daphne explains how to grow this striking specimen for well-drained gardens. Watch now!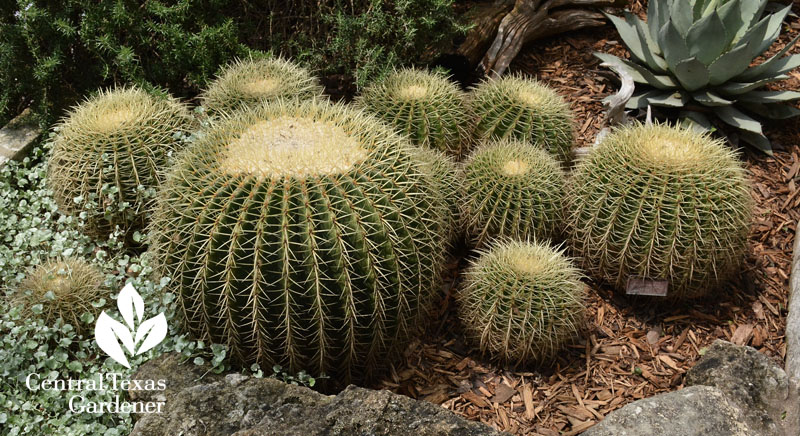 On tour in a standard Avery Ranch back yard, designer Lisa LaPaso and husband Cavin Weber gather all their senses in a cornucopia of delicious scents, food, and colors.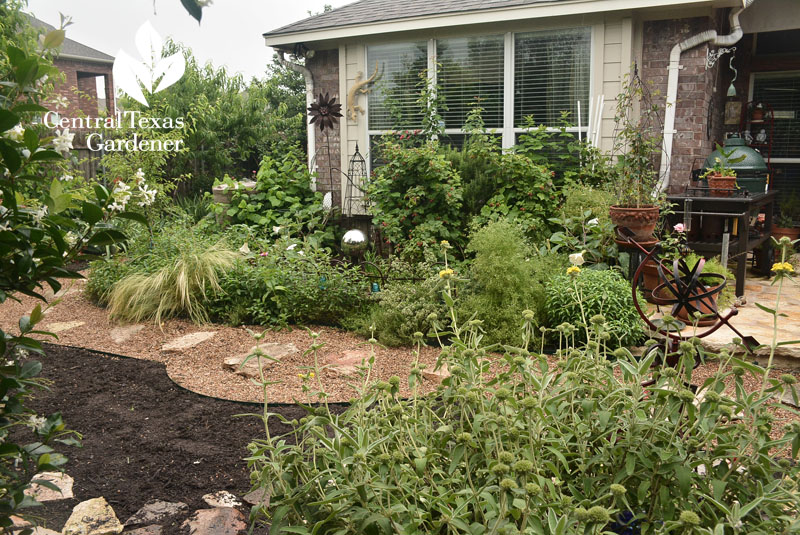 Lisa turned lifeless soil into water thrifty abundance.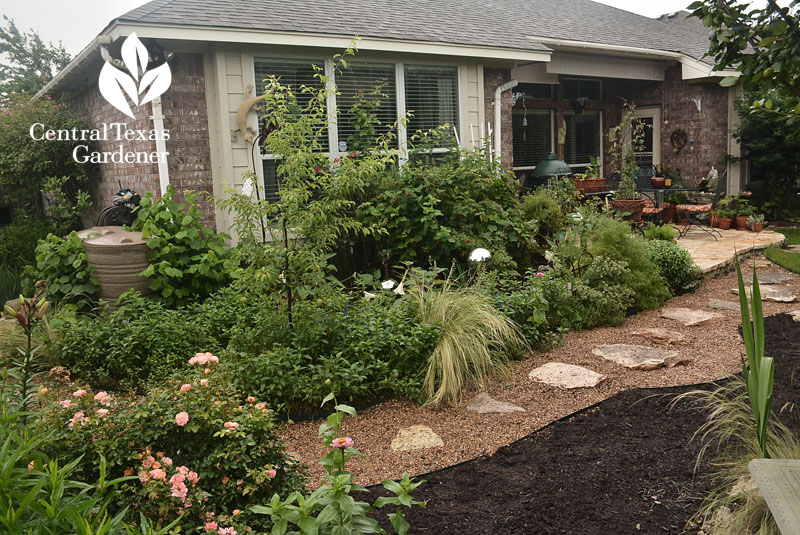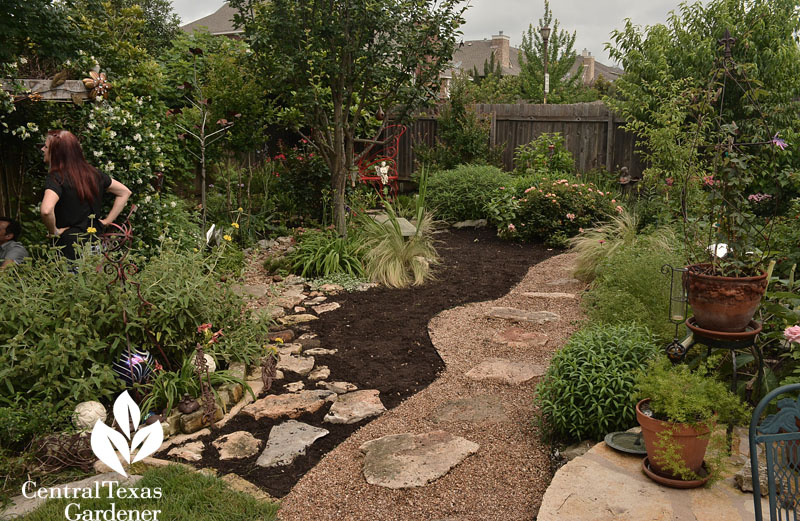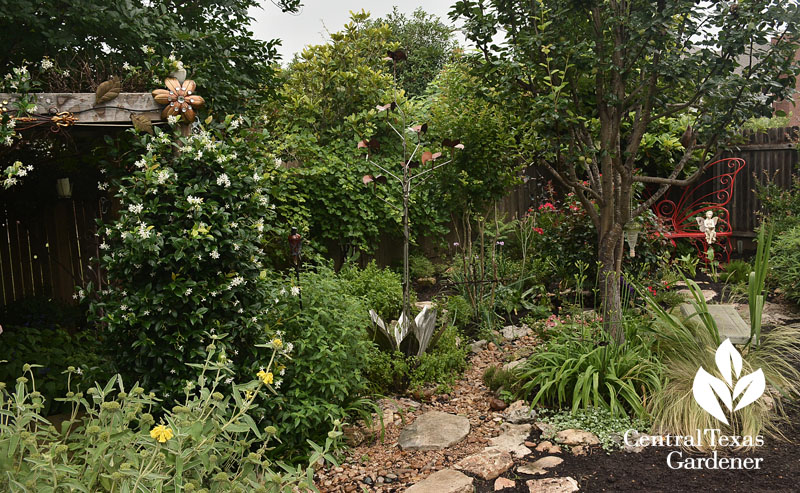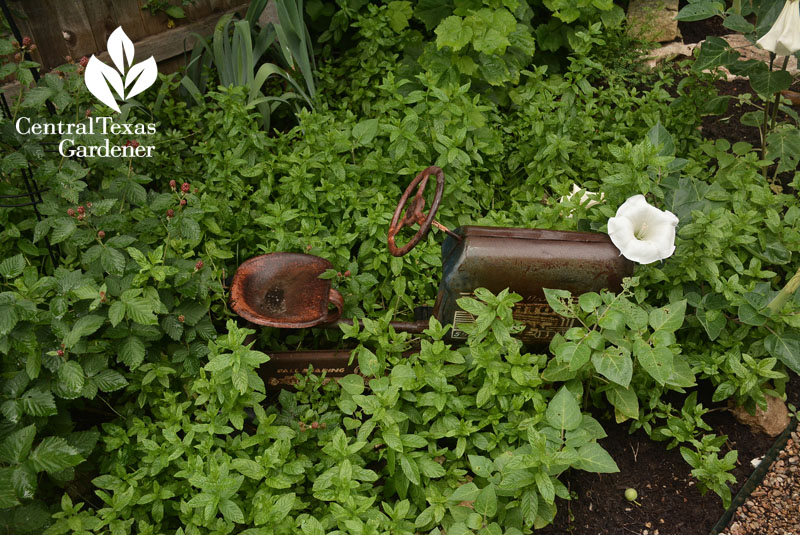 She breaks up the rectangular yard with nooks. Evergreen fragrant star jasmine graces a meditation spot.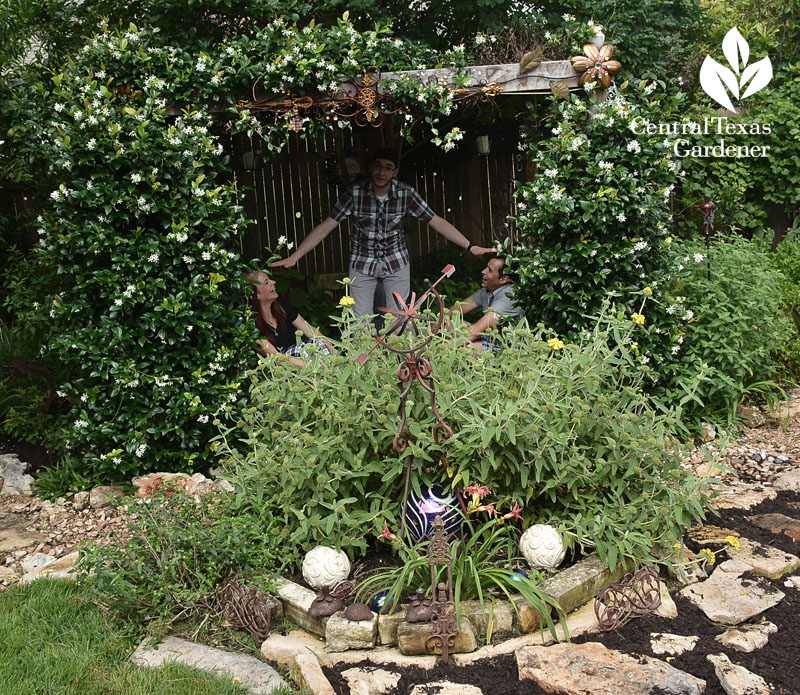 A corner viewing post offers choice of seating, including a "Flintstone" bench from one of rock hound Cavin's forays.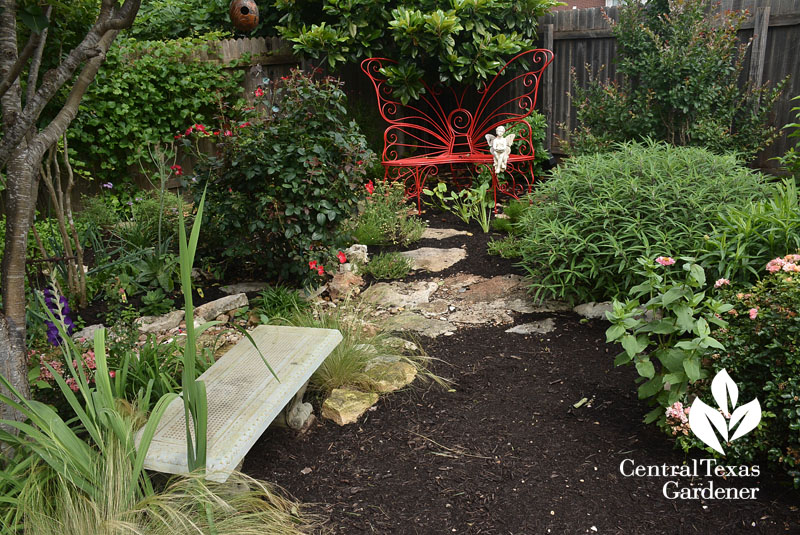 Inspired by her mother Carol Maize, Lisa artfully renders unifying colors.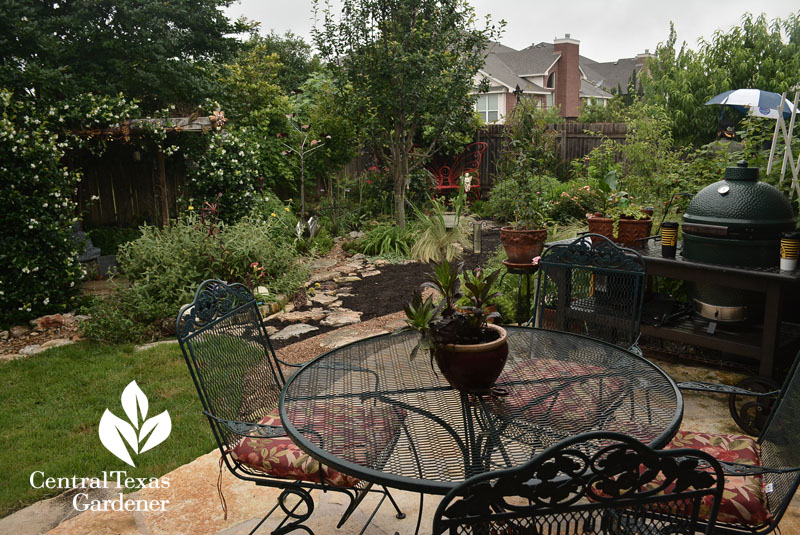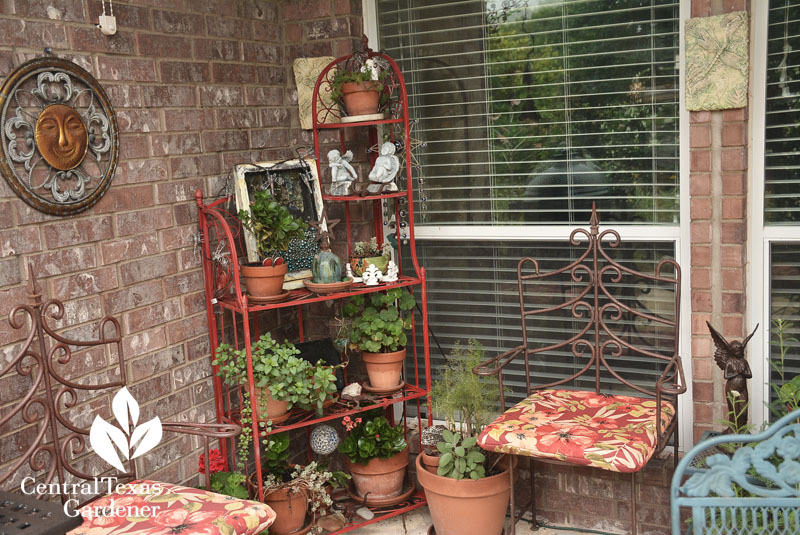 Quickly, lively diverse wildlife claimed this habitat.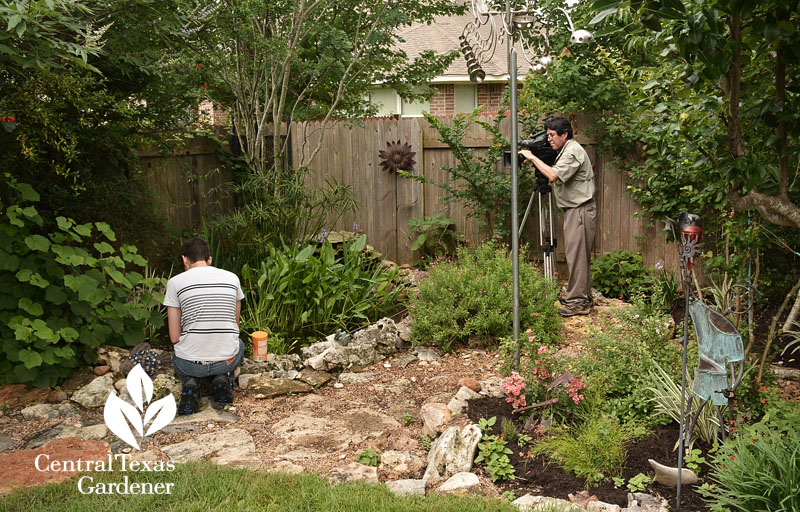 Even this tiny bench from leftover stones houses secretive critters.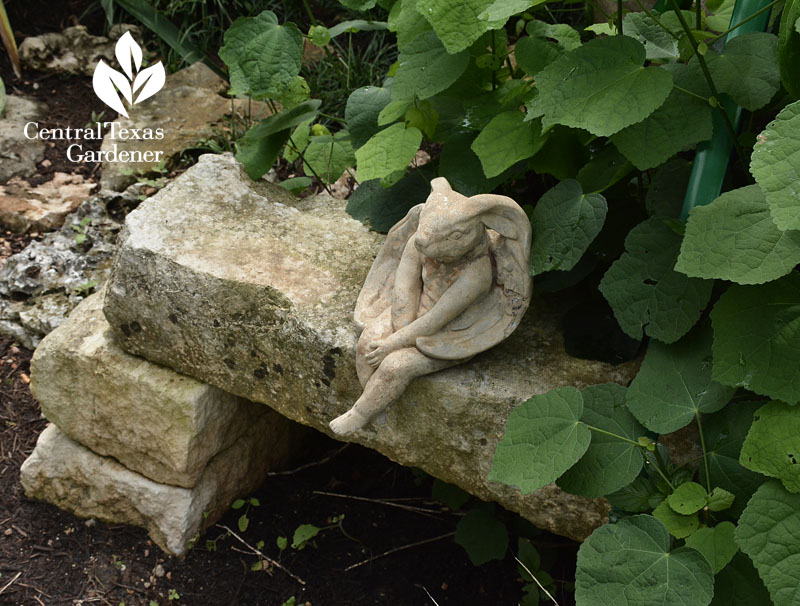 Her father, renowned Jim LaPaso, contributed kinetic sculptures.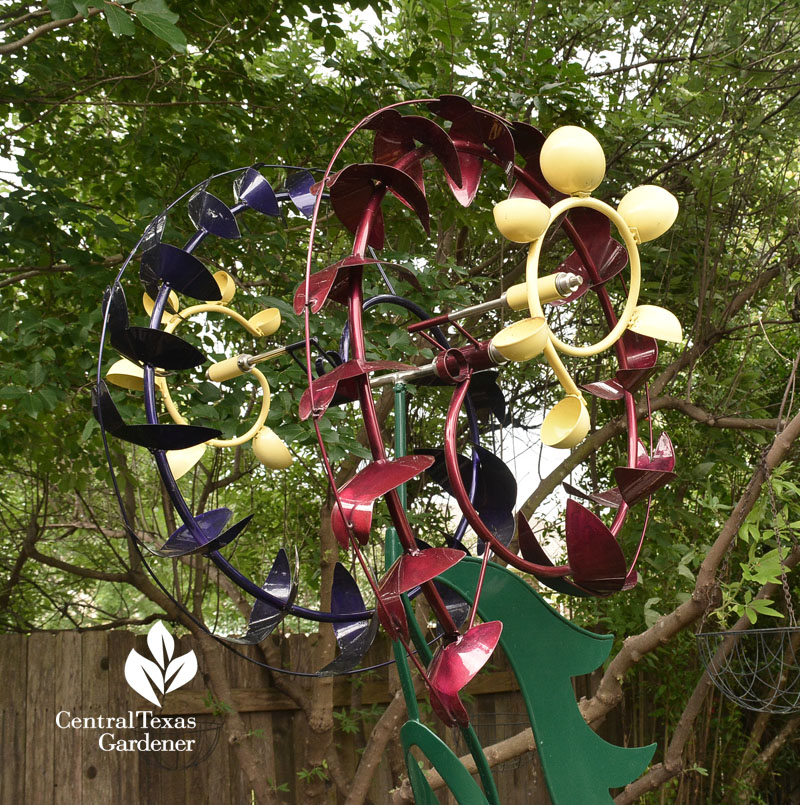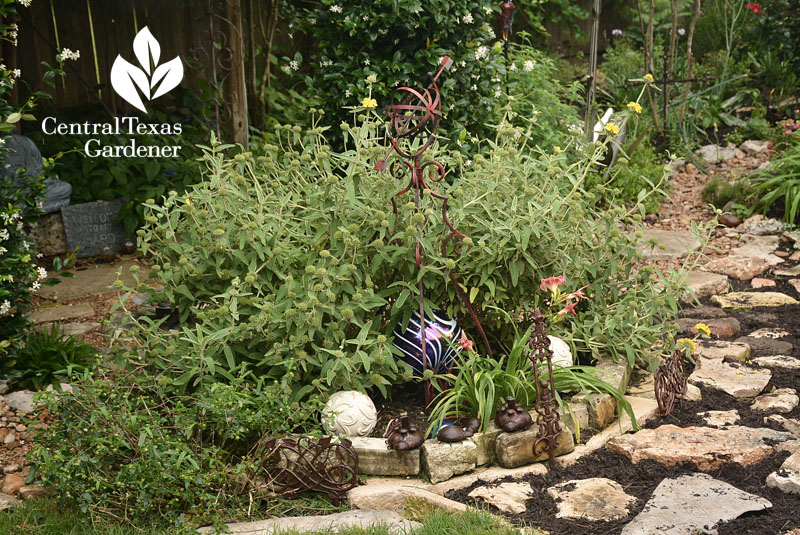 A wraparound pea gravel path leads to a corridor garden that Lisa describes as "being a big hug."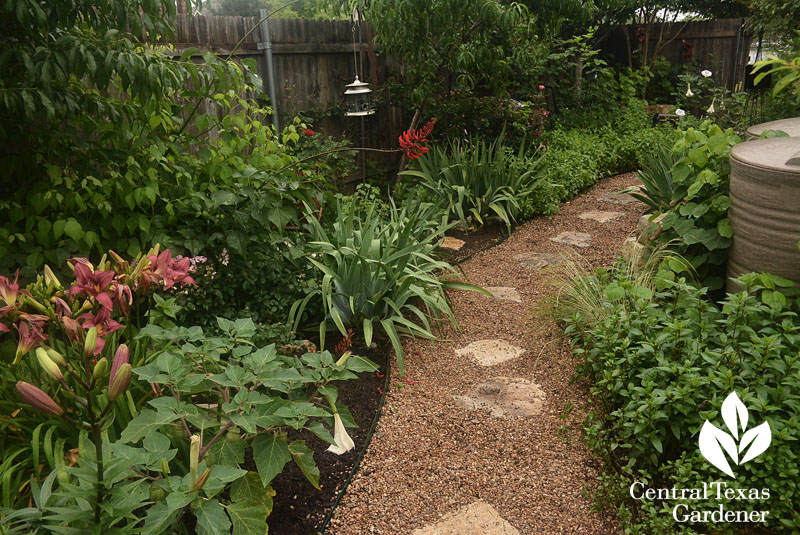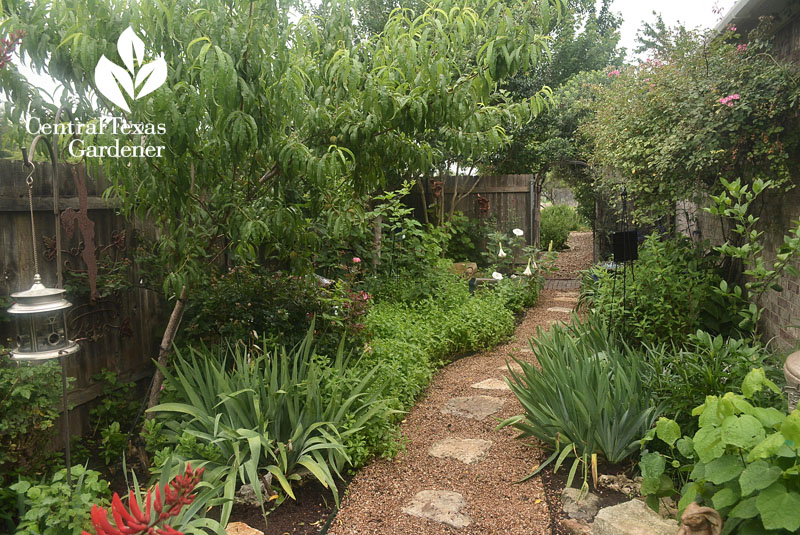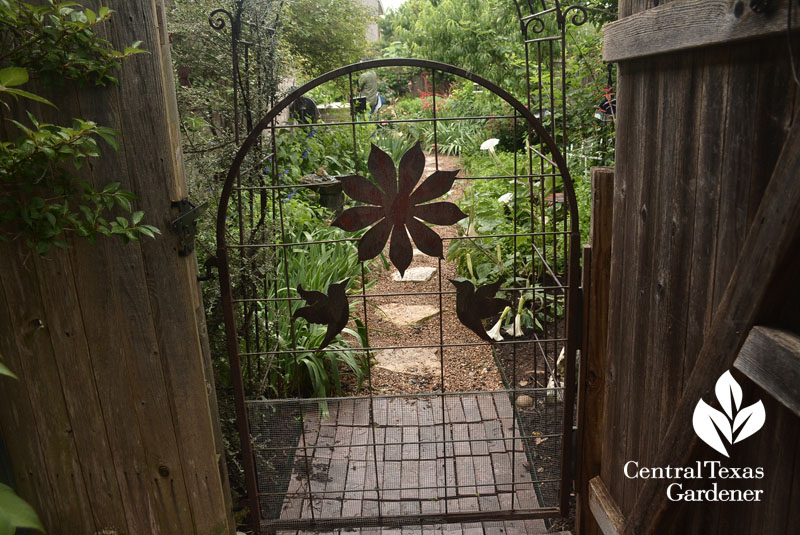 Lisa worked with the Avery Ranch HOA (along with Bob Beyer) to reduce lawn requirements. She and Cavin dressed up one spot in the "new" front yard with one of his lucky rock finds.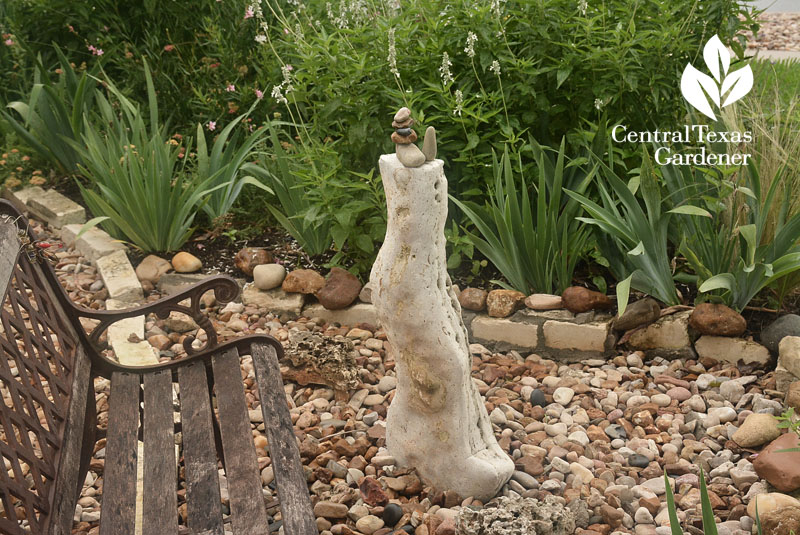 Watch the whole story now!
And thanks for stopping by! See you next week, Linda
Comments