August 24, 2017
Tranquil Designs from Austin to Buffalo
The best thing about visiting gardens on tour is to admire someone else's hard work without sweating it out ourselves!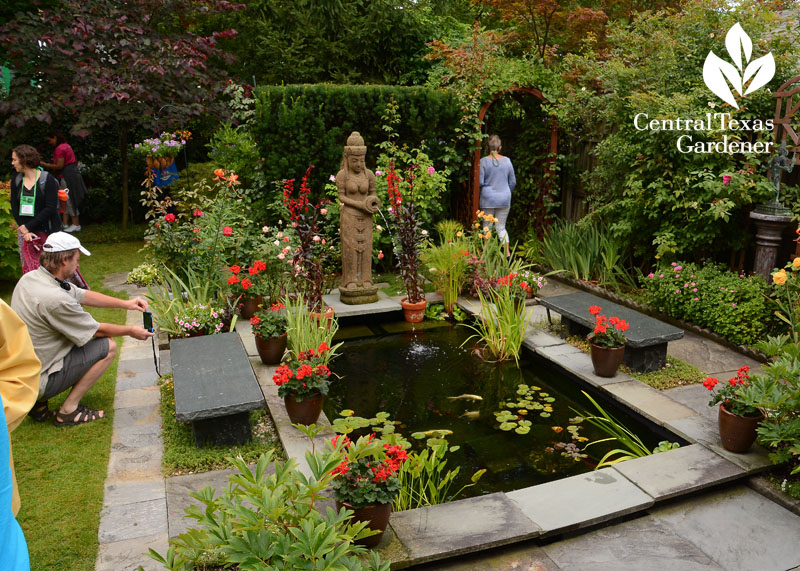 Taping and editing gardens for CTG is sincerely hard work, so I loved simply relaxing into inspiration mode on a recent visit to Buffalo for the GWA: The Association for Garden Communicators. I didn't even tote a clipboard or make any notes–what a departure for me!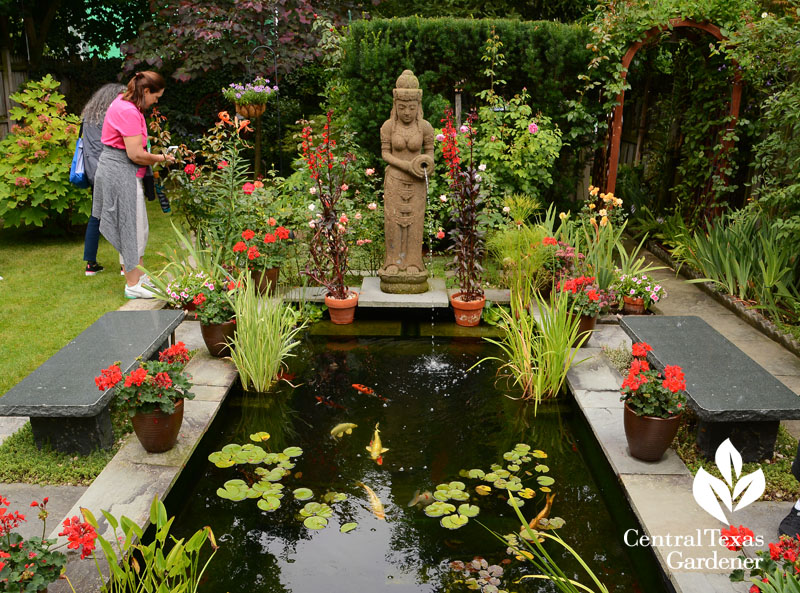 I'd love to call this tranquil, formally personable garden my own.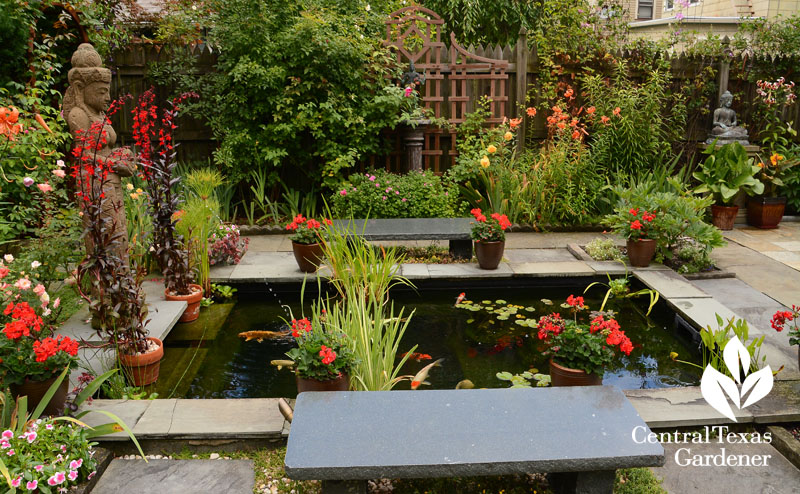 Not so long ago, the most common garden "water feature" was an oscillating sprinkler on summer nights. Now, gardeners craft efficient, clever fountains to soothe us and hydrate wildlife. In Buffalo, Jim Charlier's colorful fish spouts a gentle waterfall tune.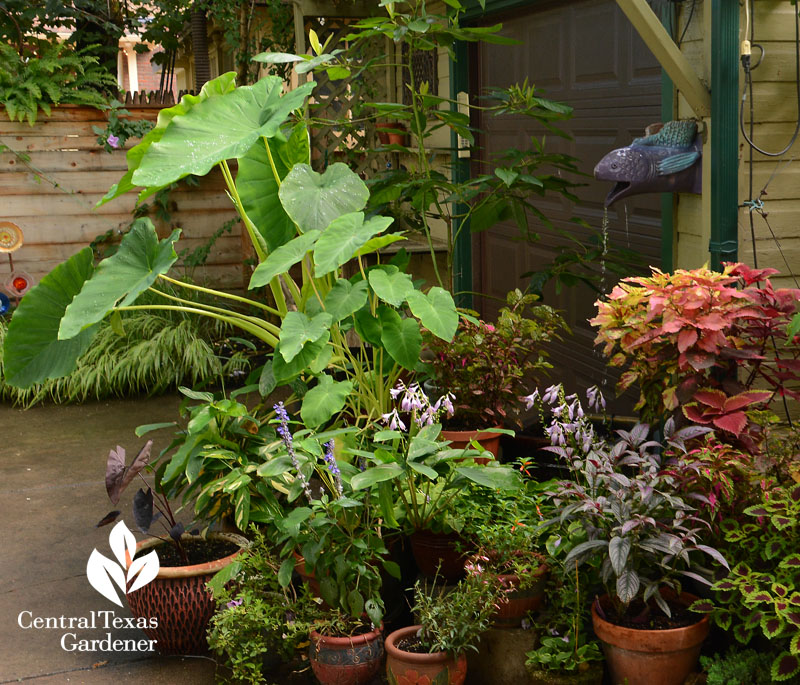 In Austin, CTG-featured Lori Daul turned this John Lamos concrete shell sculpture into a little wildlife drinking fountain.


Elayne Lansford designed a Zen moment for her and wildlife, another CTG garden on tour.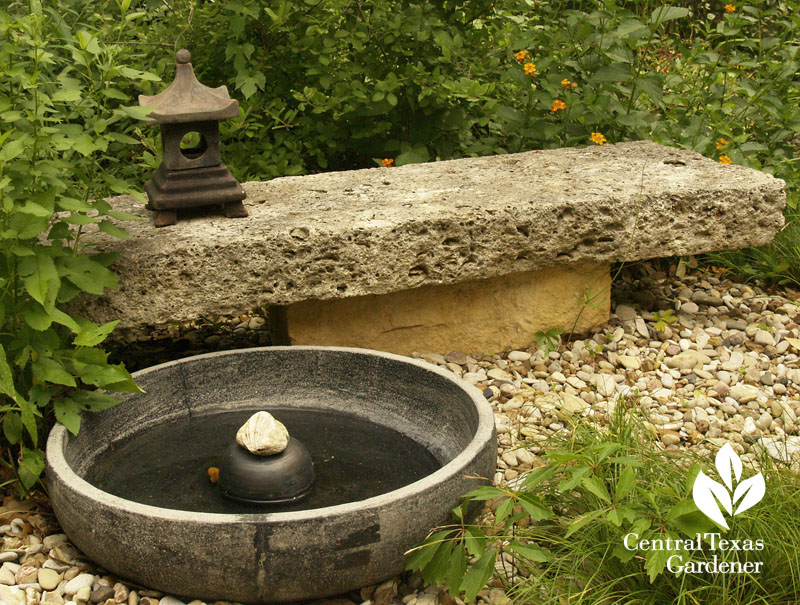 On the grounds of the Buffalo History Museum, the Japanese Peace Garden traverses Delaware Park's Mirror Lake, designed by Frederick Law Omsted.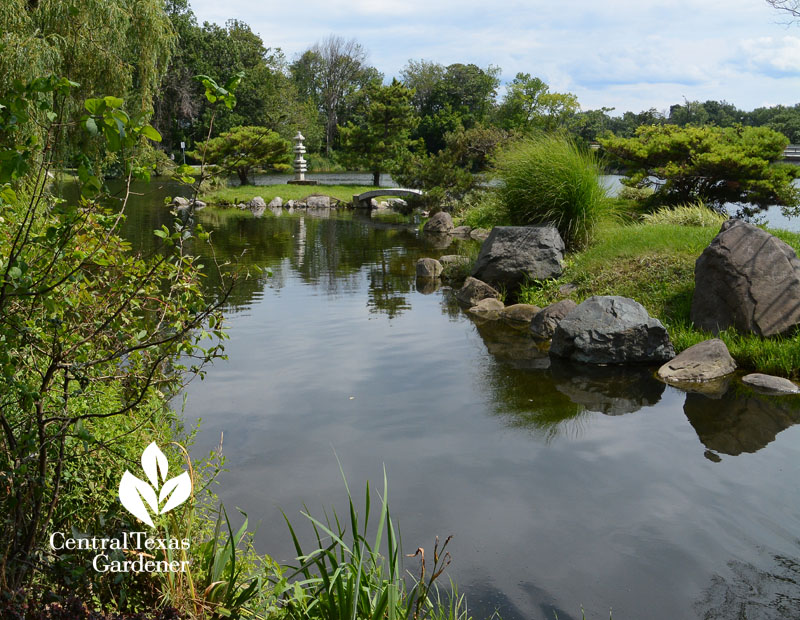 Like Austin's in-town Lady Bird Lake, it's a community respite that bridges the daily hustle and bustle.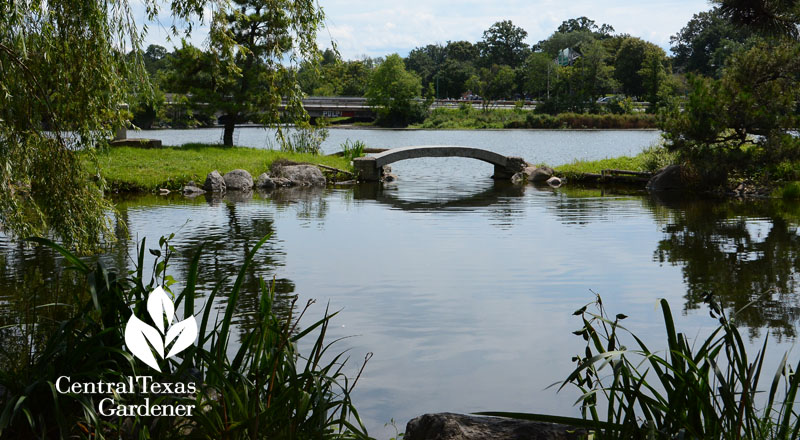 The stone path on a sweetly serene trail mimics flowing water. Garden broadcaster and writer Charlie Nardozzi takes a break from our whirlwind travels.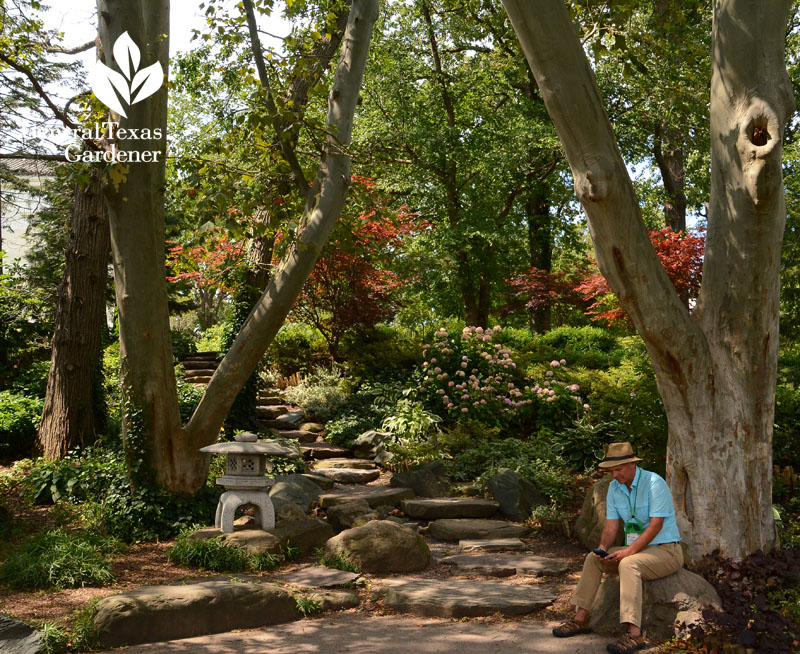 In Austin, Syd Teague created a similar effect as a bridge over a water-controlling dry creek. Watch her CTG tour.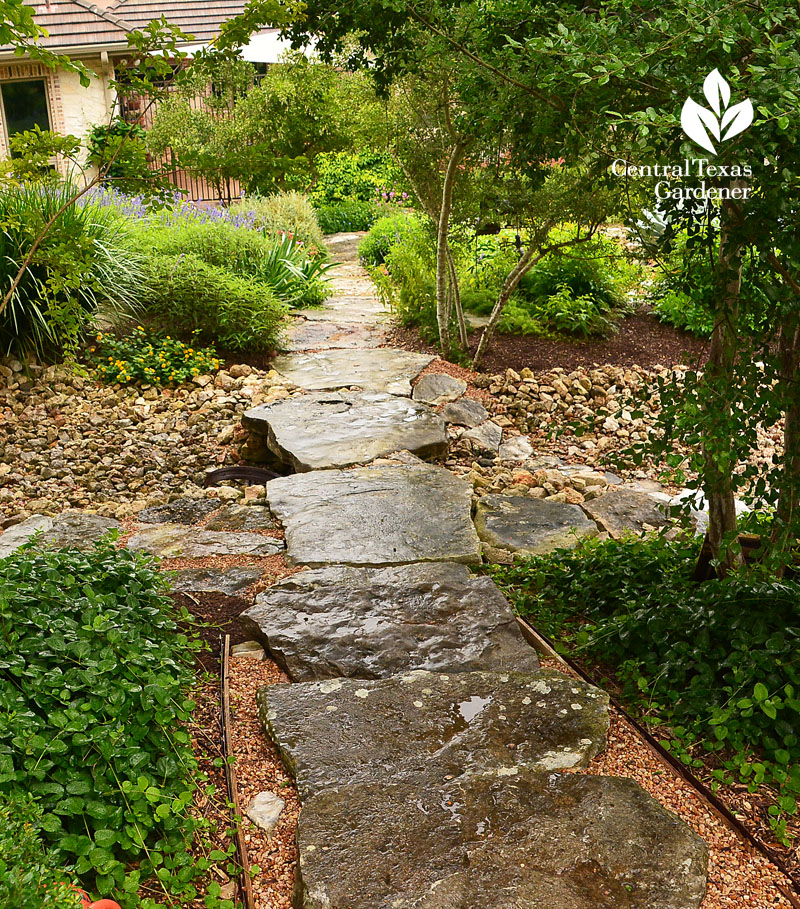 Here's another Buffalo gardener who created serene depth with plants that grow well there and with rocks that grow anywhere.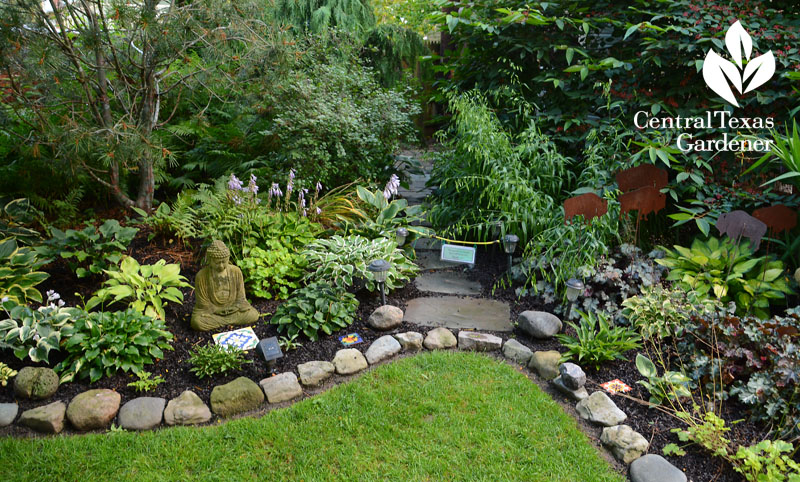 Skull garden art transcends location!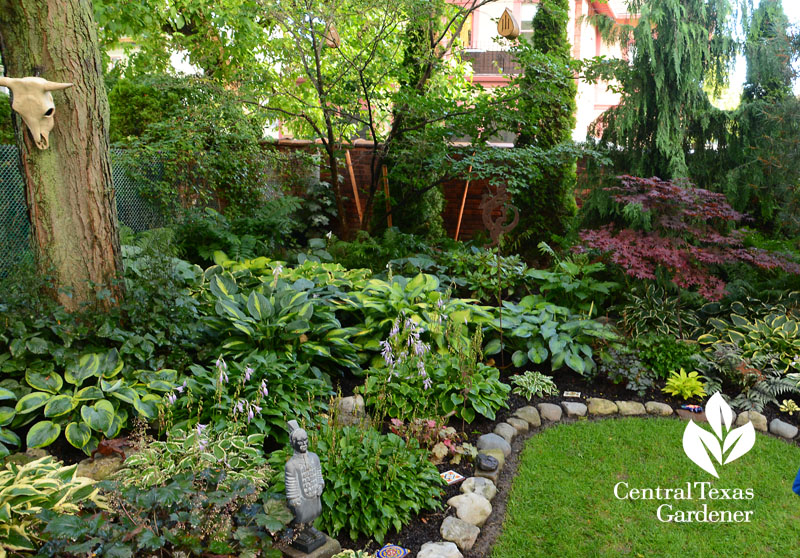 In Lorena, Texas, Elizabeth DeMaria corralled her cove against pastureland: coming up this fall on CTG.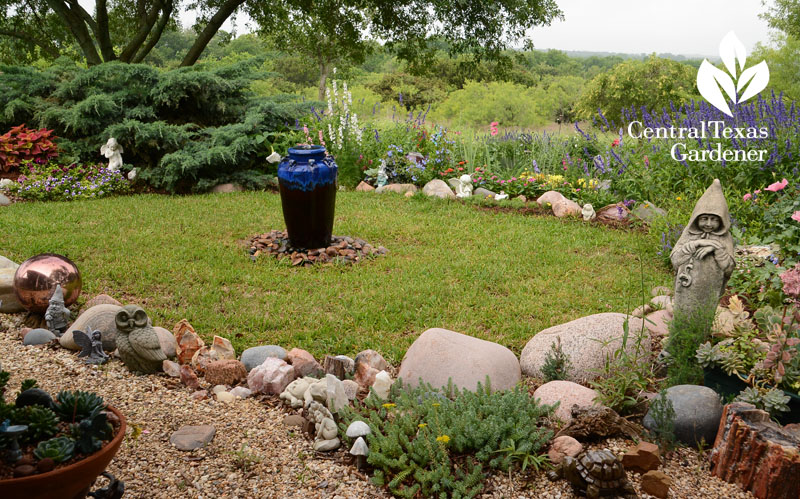 What's a garden without a patio even if we can't sit still for long? Jim Charlier mirrors our desire to just relax now and then.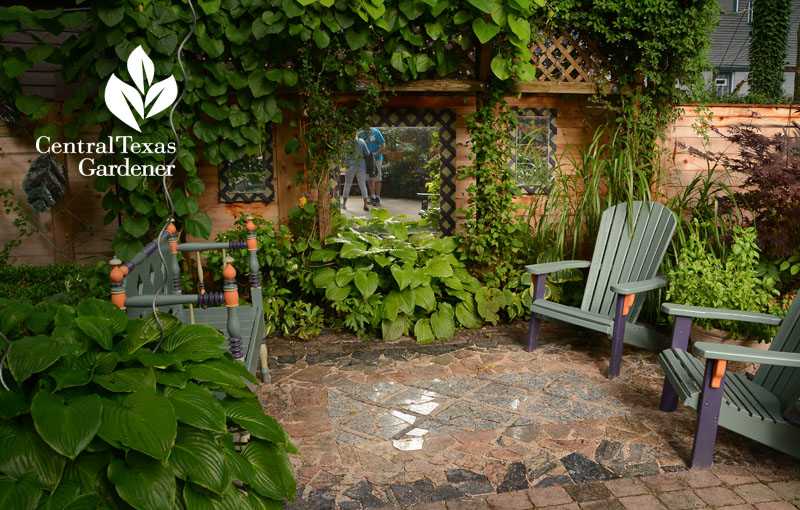 Here's one that I suspect used to be lawn. Its charmed-up style enriches the narrow lot's scope and our sensory perceptions.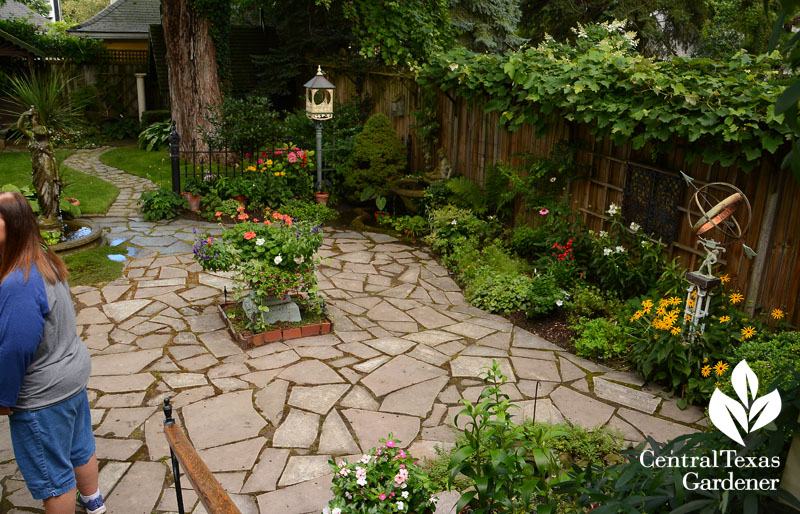 In San Antonio, this version of a lawn-to-living patio was one that CTG visited.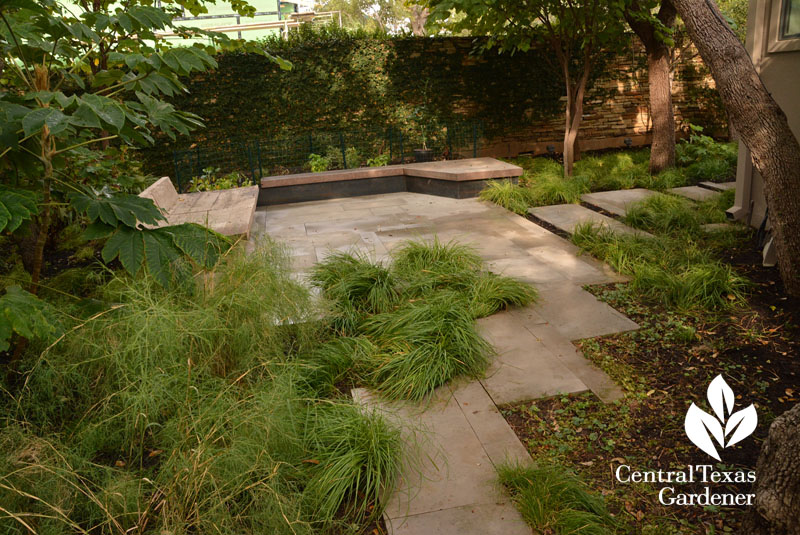 An Austin courtyard makeover brings wildlife right up close to drink and sup. Coming up October 21 on our preview of the Garden Conservancy's Austin Open Days tour.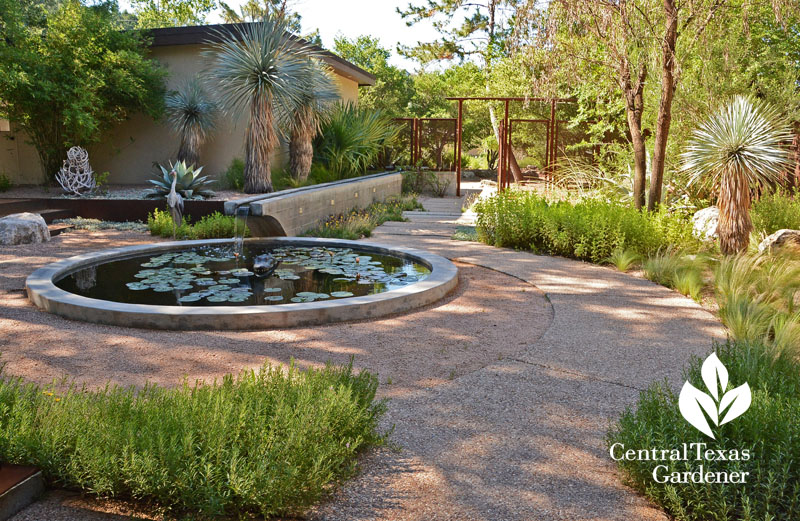 October 28, we visit a gardener who restored land to foster wildlife renewal while carving out vantage points to watch the all.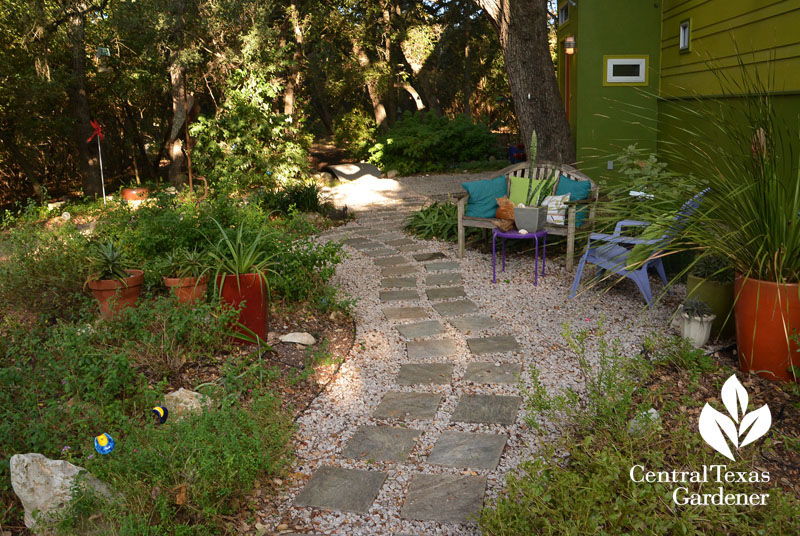 And hey, let's remember: tranquility comes even in small packages!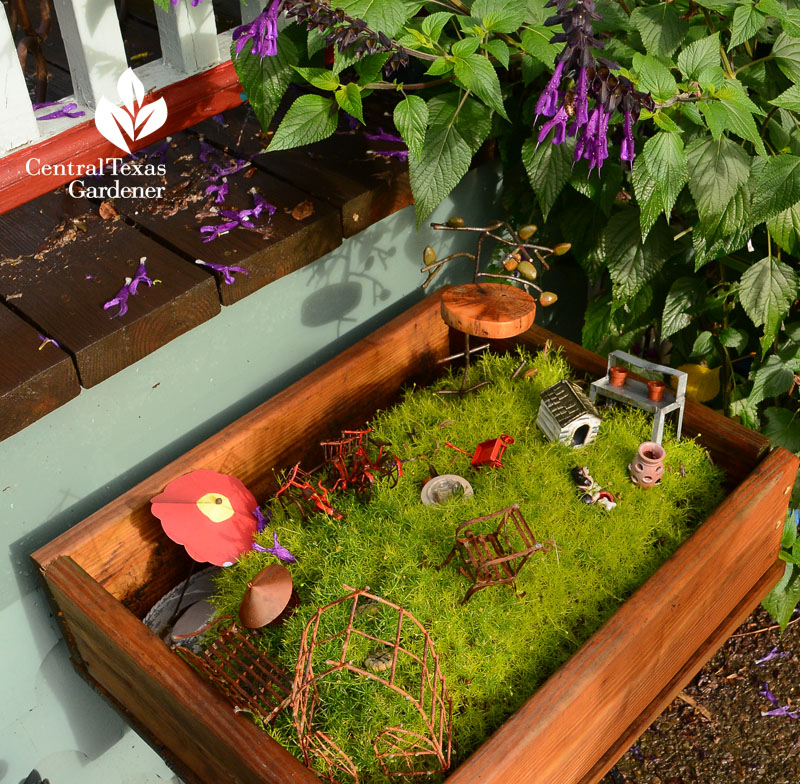 Thanks for stopping by! See you next week, Linda
Comments